Derby Game 2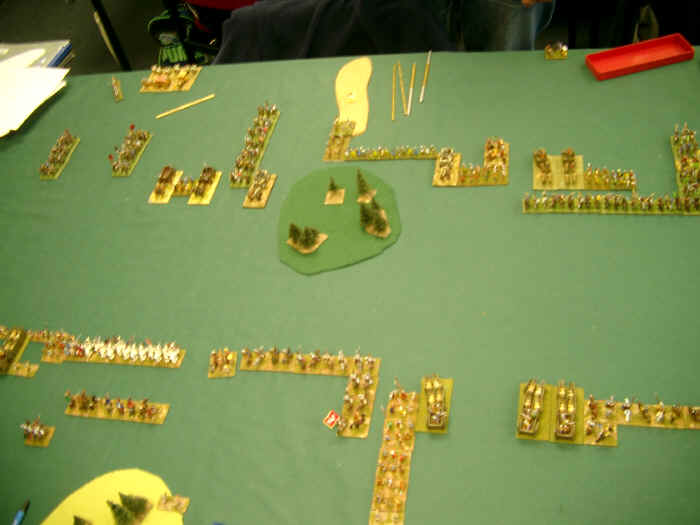 With a wood breaking up the Russians, I raced forwards.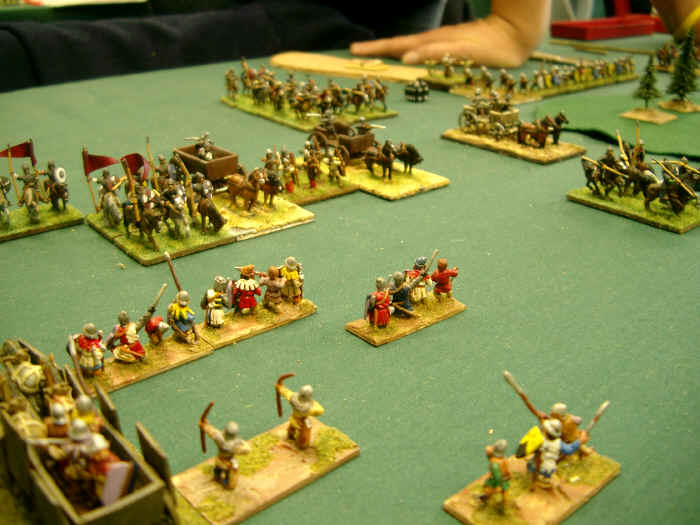 The Russian cavalry scratched their heads about what to do when faced with a Bd/WWg combination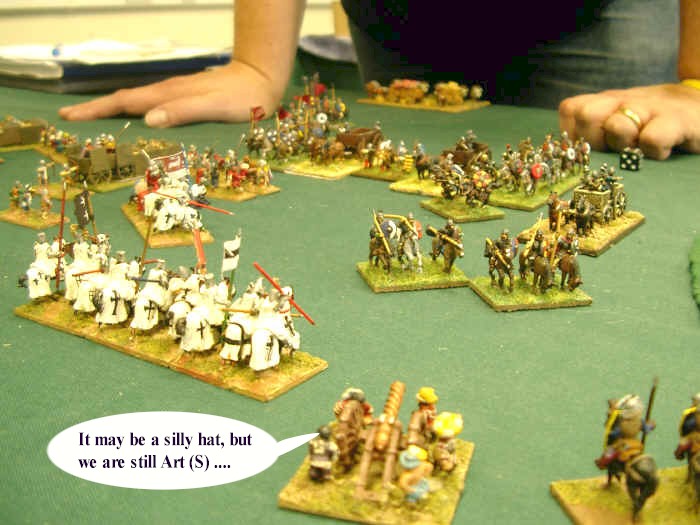 The Teutons also had little to fear as they too rushed onwards, pinning the Russians back into the two bottlenecks between the central wood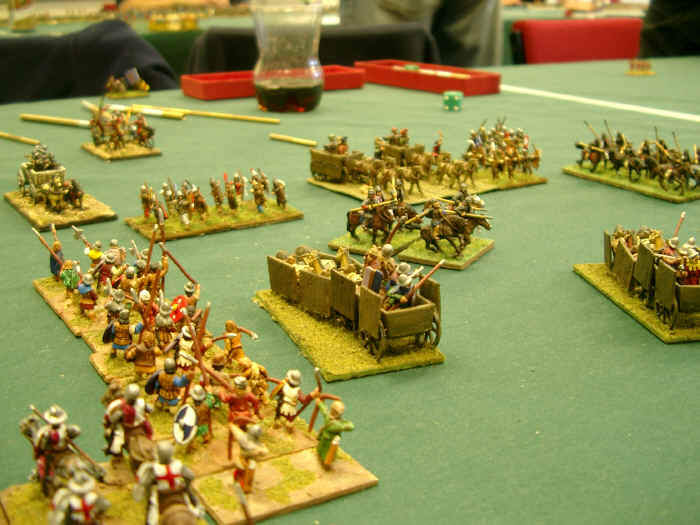 Lithuanian Wagons cut the Russian cavalry out of the game, creating a corridor down which columns of infantry could rush with impunity.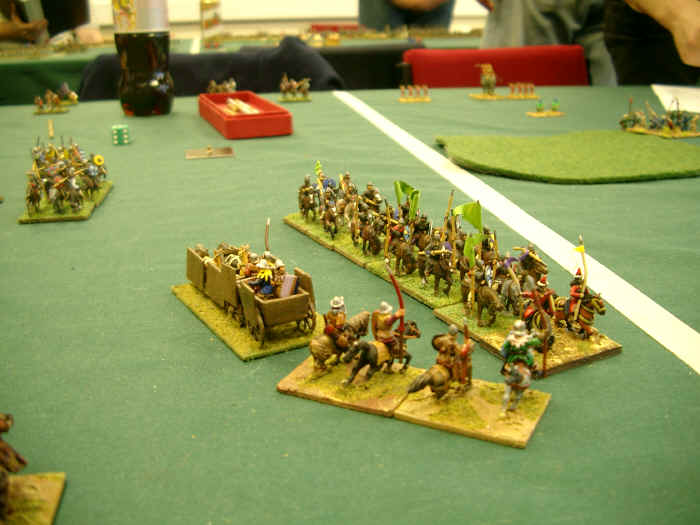 Some Russians tried to sneak round the flank, but the omnipresent wagons again moved to cut them off.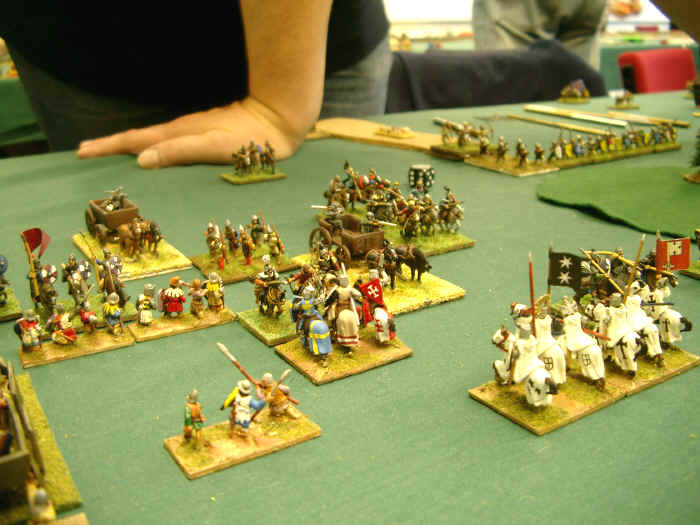 The Teutons straightened out, and piled forwards.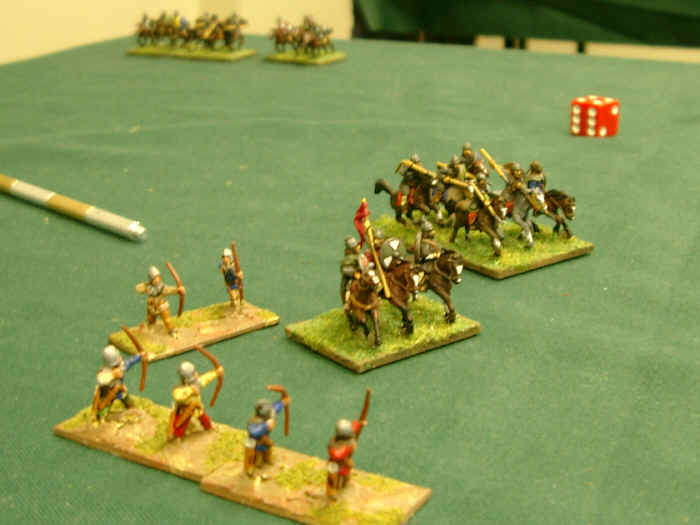 Even psiloi from Lithuania were tempted out of their ambush in the woods to gang up on Russian horsemen.
Final Score - 10-0 to the Lithuanians, with no Russian answer to the Lithuanian list.