15mm WW2 German Infantry based for Flames of War
Some are thumbnails (with beveled edges) click on them to get the larger image full size. Most are Skytrex/Command Decision, with some Peter Pig
Support Platoon - 2 mortars, 4 HMGs, observer team and officers.
Support Platoon - 2 mortars, 4 HMG's, observer team and officer.
HMG team (with barbed wire in the background
Mortar team, with the great "man covering his ears" figure in the foreground!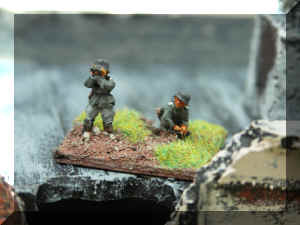 Observer team on top of a house
Officers discuss where to direct the firepower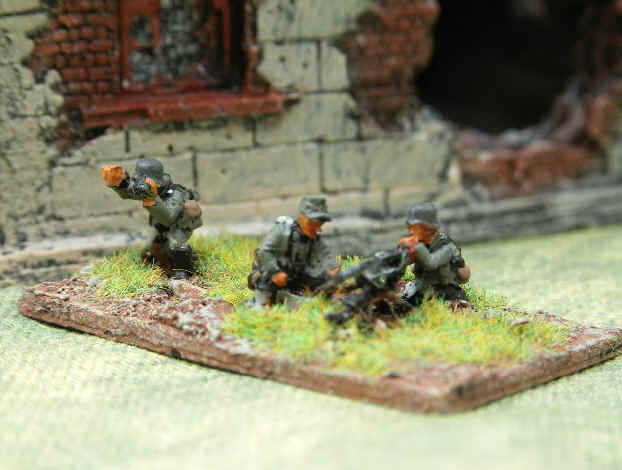 Observer directs HMG fire
Infantry Platoon:
The full infantry platoon - every (non-officer) base has a Panzerschreck as well as a good few having LMG's.
The officers observe from the upper floor of a building.
Wonder how long its been unoccupied - the grass has already grown there!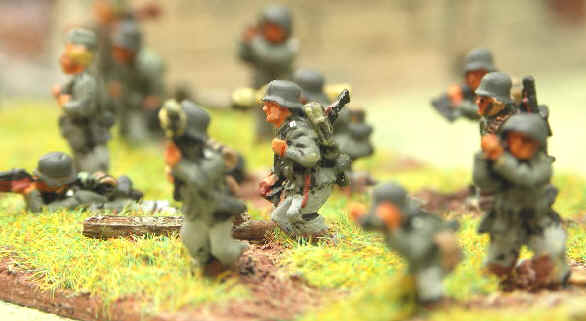 Infantryman carrying a tripod mount for an MG34 advances in centre shot
You can see the guy with the ammunition behind him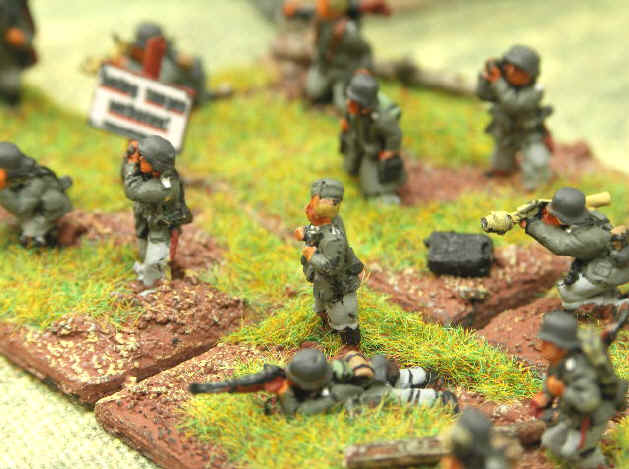 Infantry advancing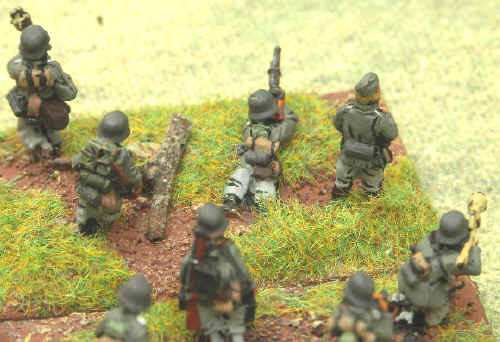 Prone rifleman takes aim by a broken log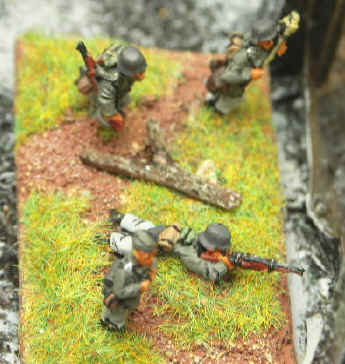 The same base, from a different angle.
There are a number of Battlefront stockists operating through eBay who have eBay shops - which means they are all selling Battlefront FoW stuff on a "buy it now" basis including:
eBay also has lots of ongoing auctions for FoW stuff, Battlefront & others, both painted and unpainted - I have a full listing on this site for US, US and Australian auction listings: