More 15mm Germans based for Flames of War - this time an Engineer platoon and a Support Platoon.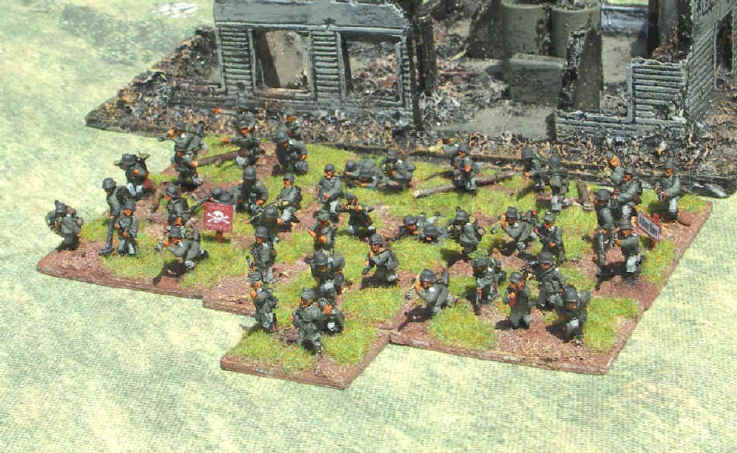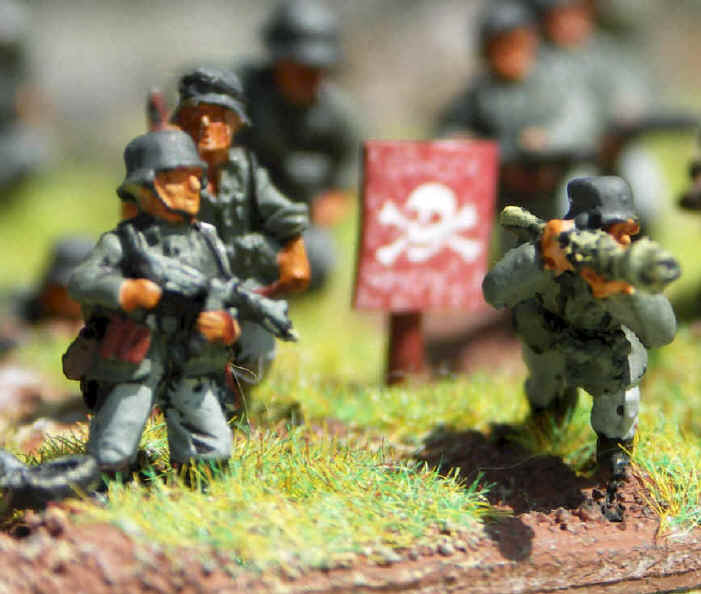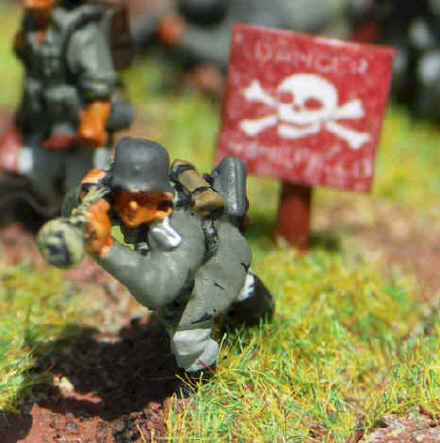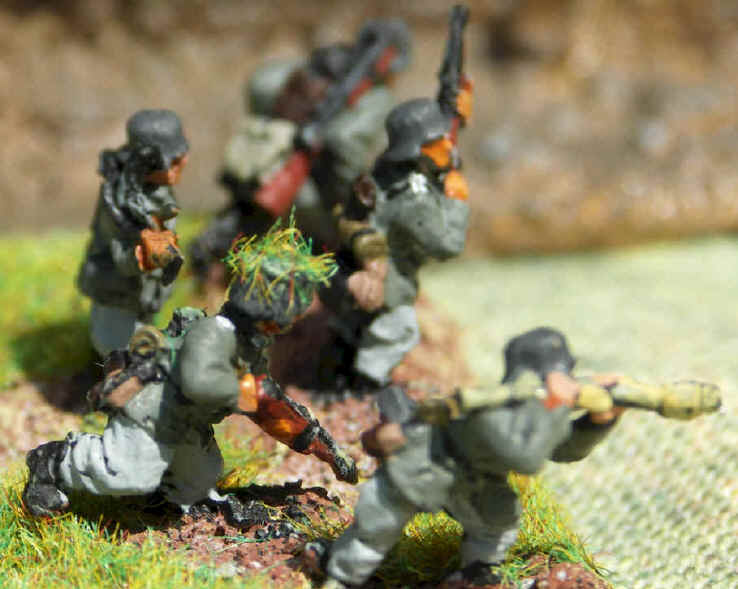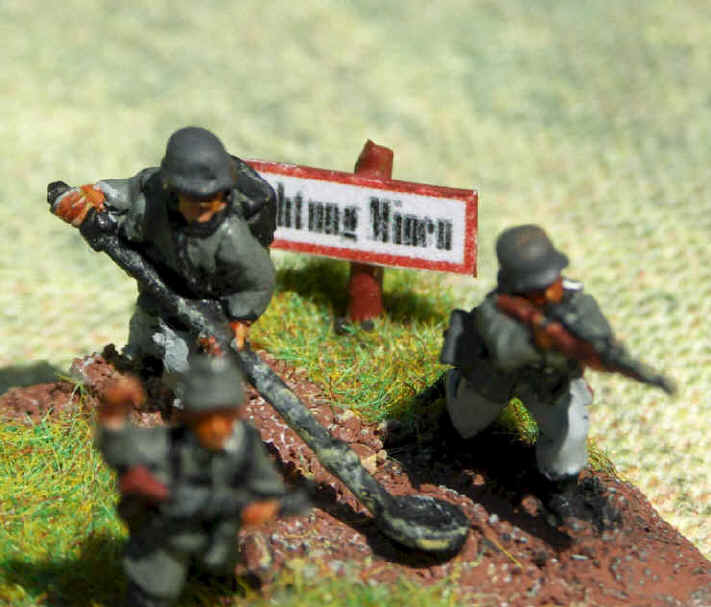 Mine detectors!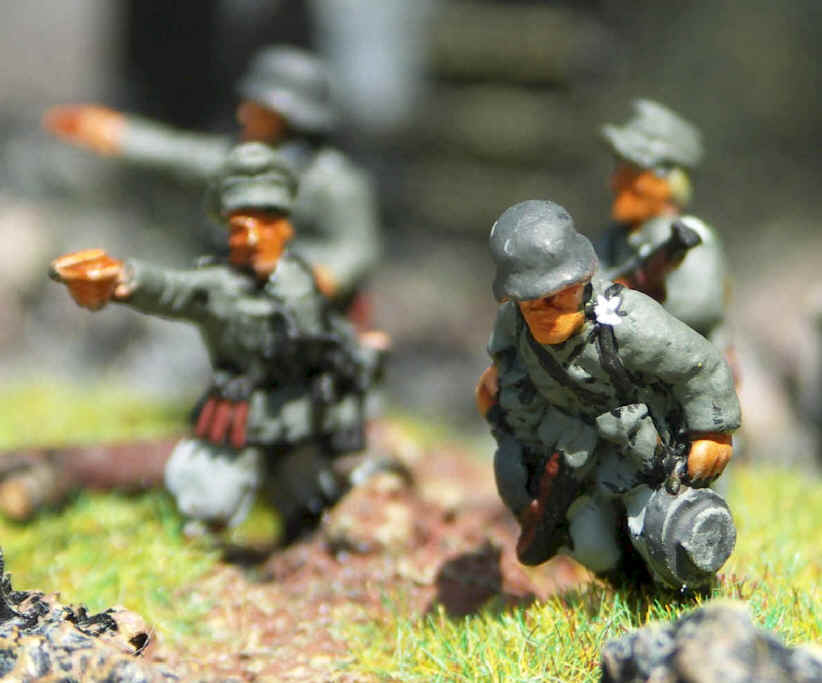 Men carrying mines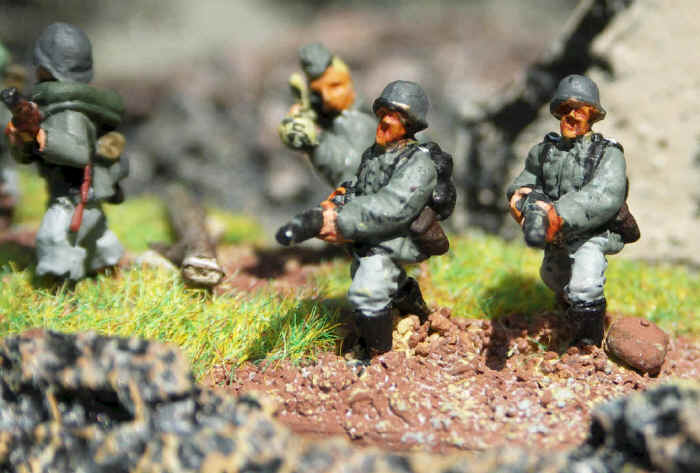 Flammen-throwers !
DAK veteran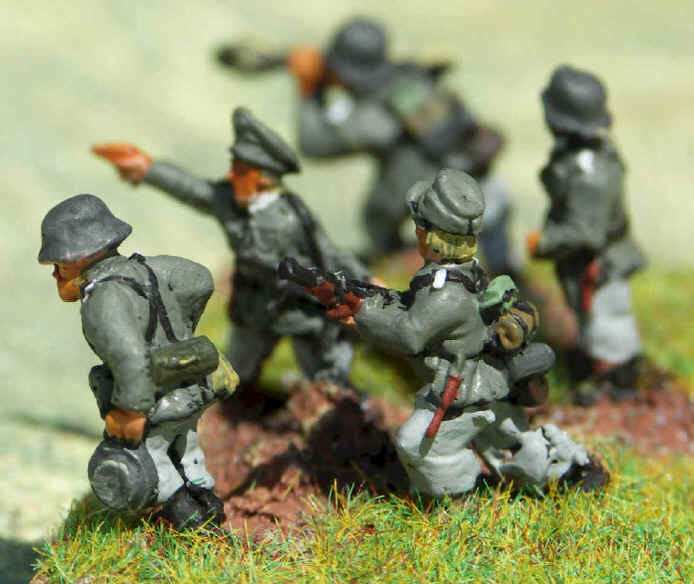 Mine carrier and Teutonically blonde infantryman
Advancing in camo
Forward!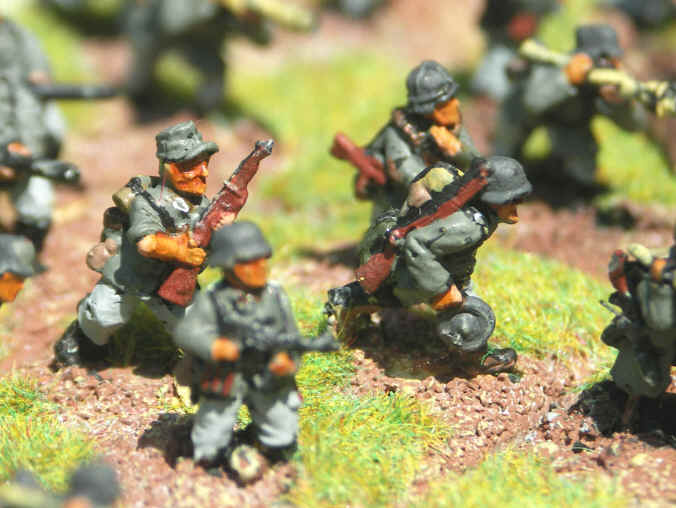 Mines and veterans advance
MG34 team from the back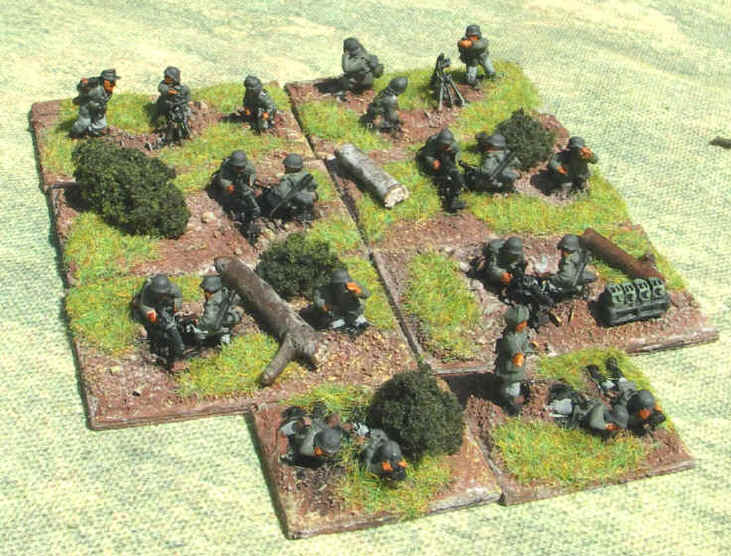 Maybe not wise to deploy near petrol cans?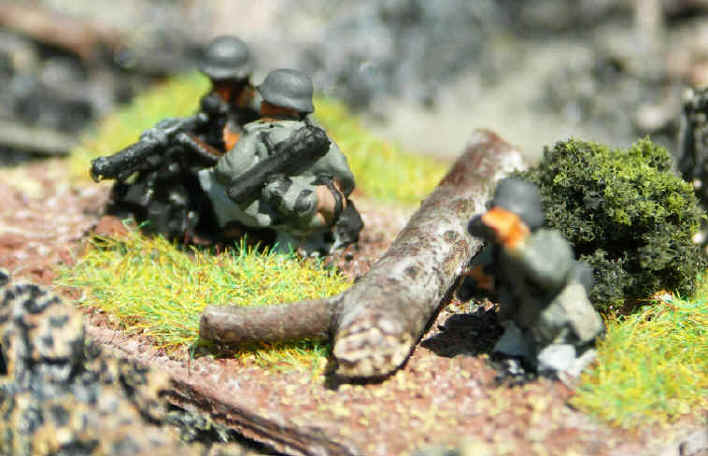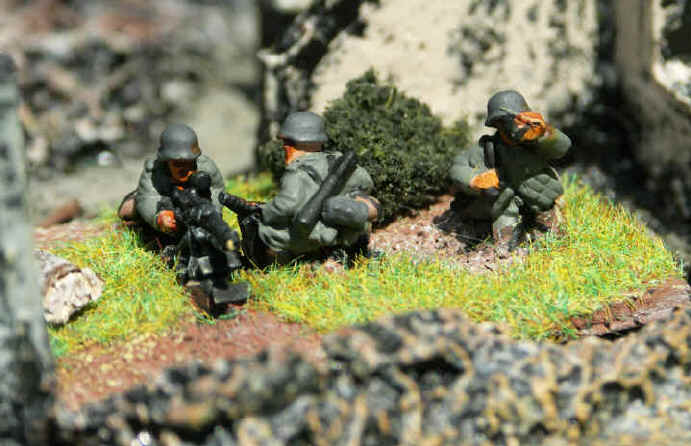 In the city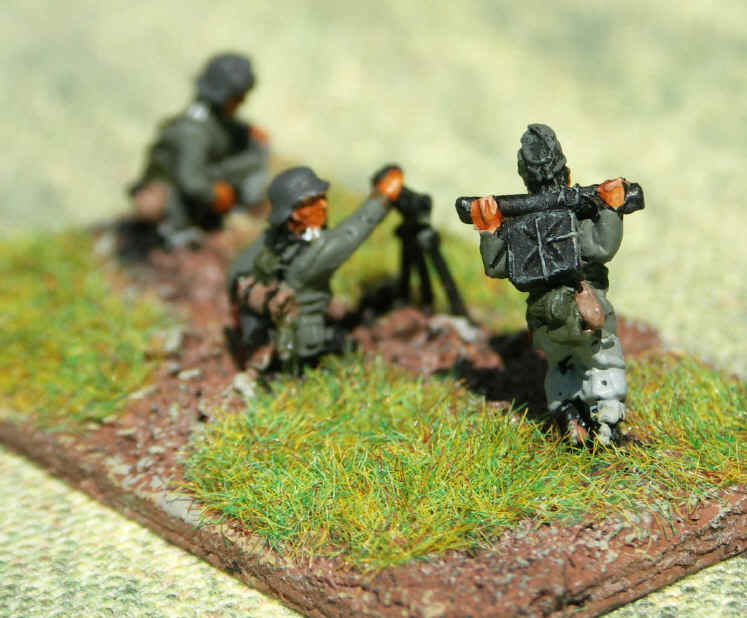 Another mortar tube and baseplate is always useful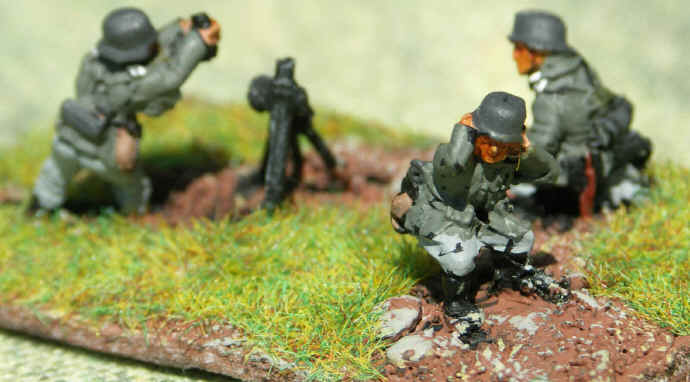 Its so loud Sir !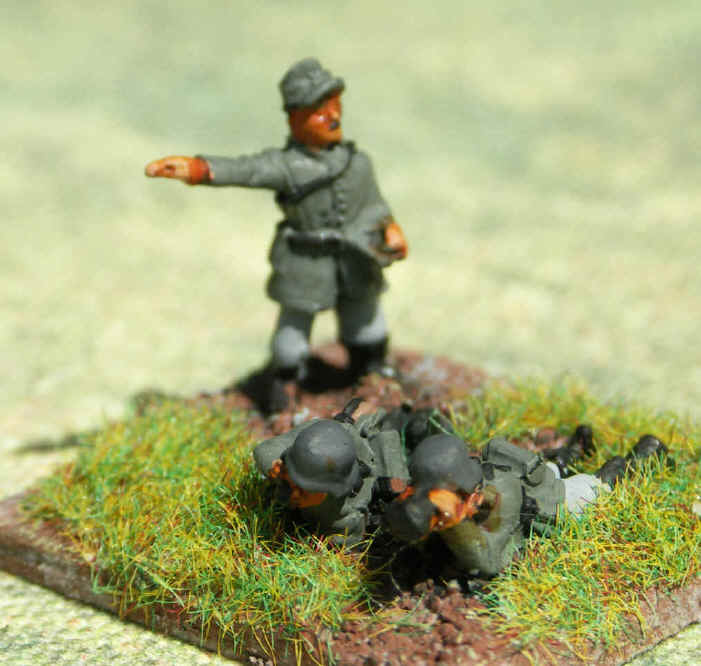 I can see it - get on the field telephone!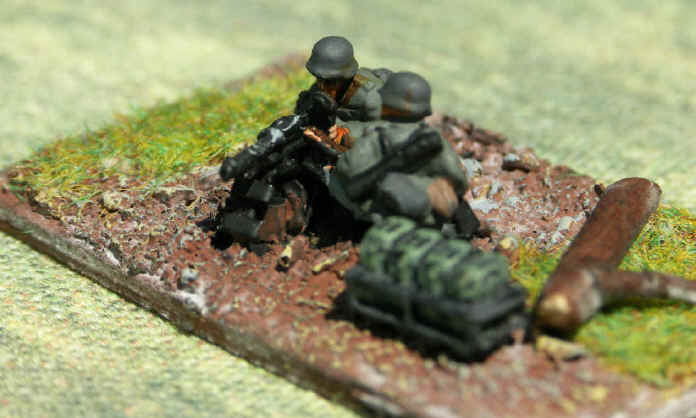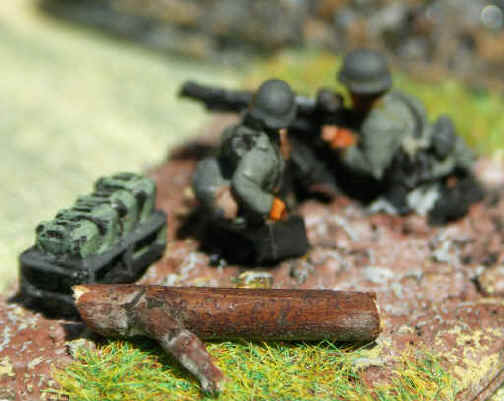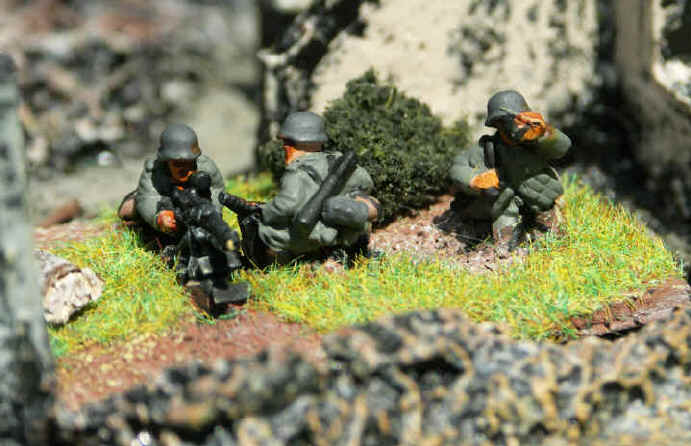 Open Fire!
There are a number of Battlefront stockists operating through eBay who have eBay shops - which means they are all selling Battlefront FoW stuff on a "buy it now" basis including:
eBay also has lots of ongoing auctions for FoW stuff, Battlefront & others, both painted and unpainted - I have a full listing on this site for US, US and Australian auction listings: