Modern Middle Eastern armies 1/300th scale
Tanks, IFVs, Softskins, AA, Infantry Irregulars and Insurgents
Having enjoyed refurbishing some 6mm US forces including some armour as well as part of a figures-for-painting deal I ended up offering to do some more - this time some Tommy Taliban, and some Syrians (or Generic Middle eastern Soviet Client state forces). And here they are, all based up for A Fistful of TOW's apparently: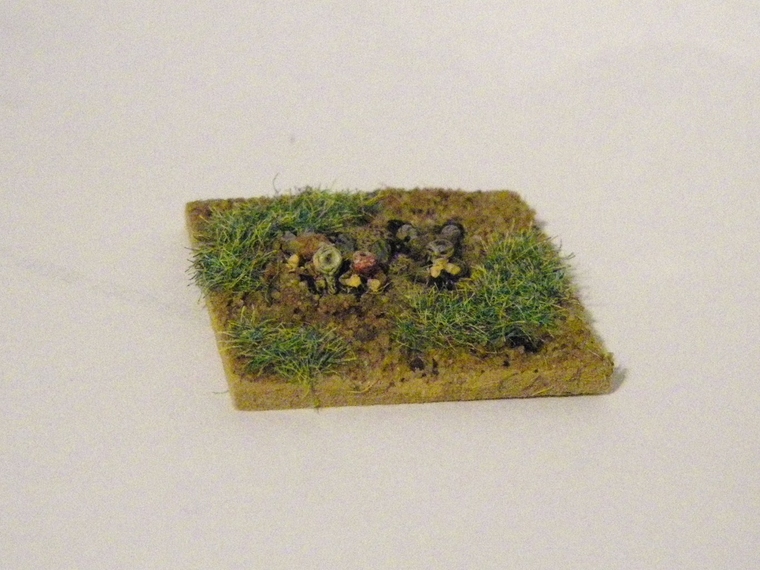 Some of the very clever prone Mainforce Taliban / Insurgent infantry from Magister Militum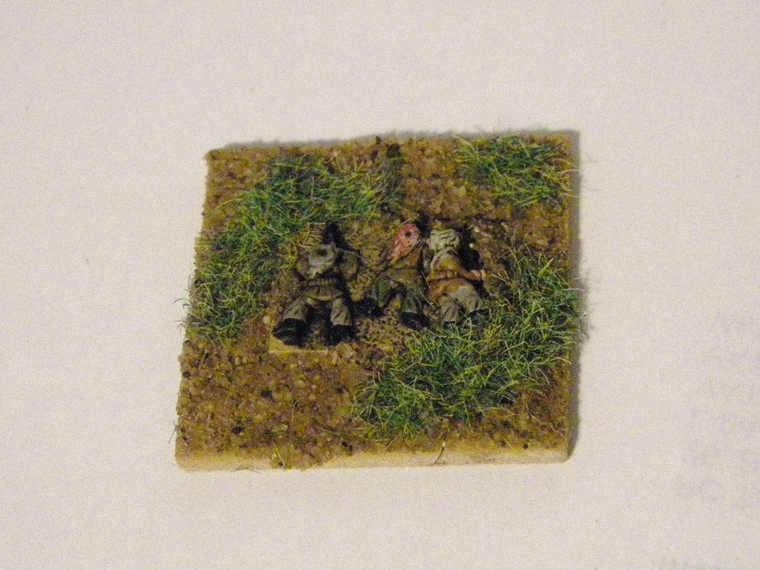 A good opportunity to paint these guys in different colours. The "red and white" head-dress is simply drybrushed red onto a white base - I'm not attempting checks in 6mm scale...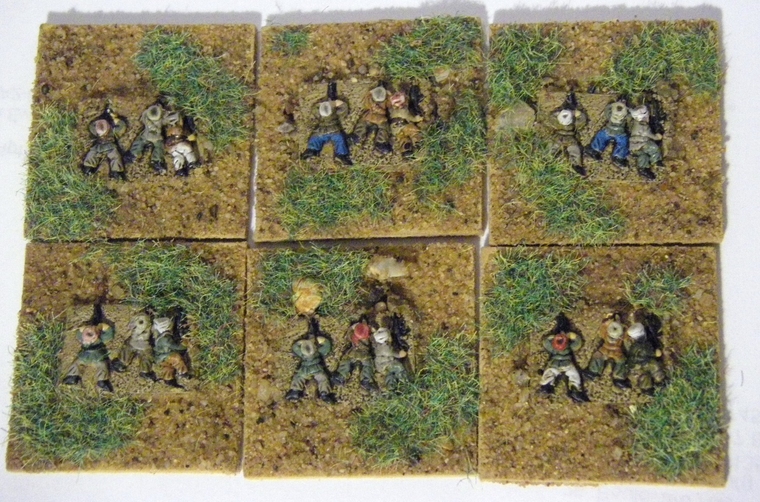 Lots of greens and browns but also a few wearing blue jeans !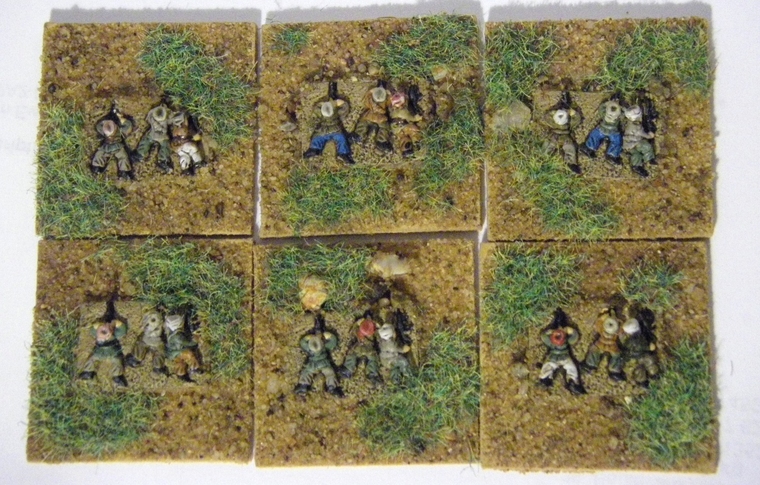 The bases of the figures blend in pretty well with the builders sand used on the rest of the basing. They have all been coated in ArmyPainter Dark Tone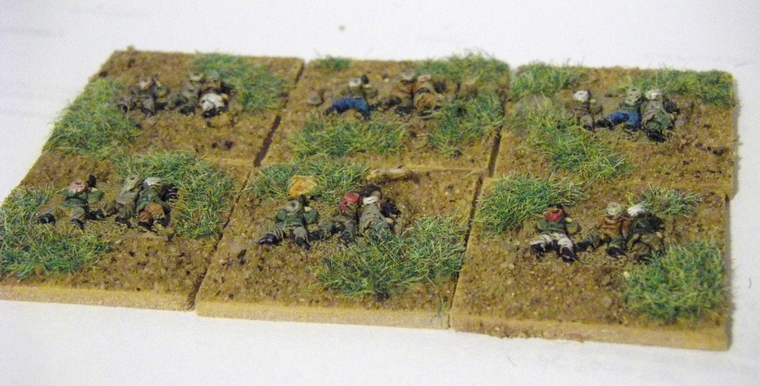 Harder to see when you see just how flat they are lying !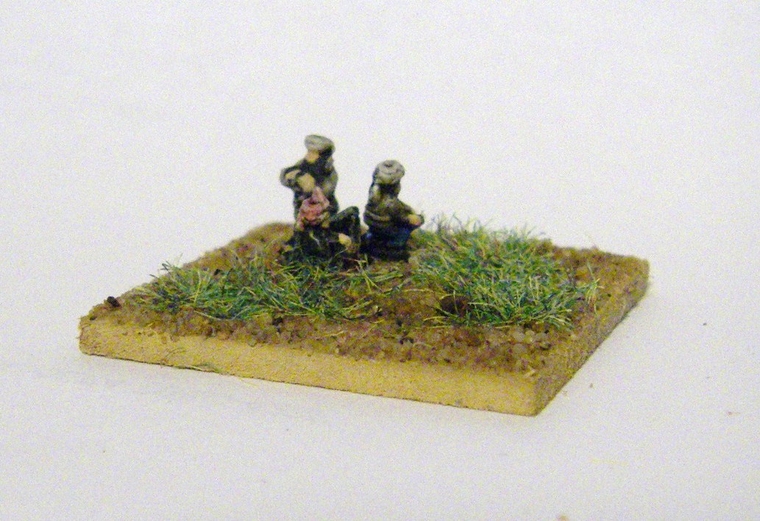 A mortar crew from the same range
This shows the Yasser-Arafat style head-dress, and also the chap at the back appears to have a proper beard!
The individual figures glue into holes on the base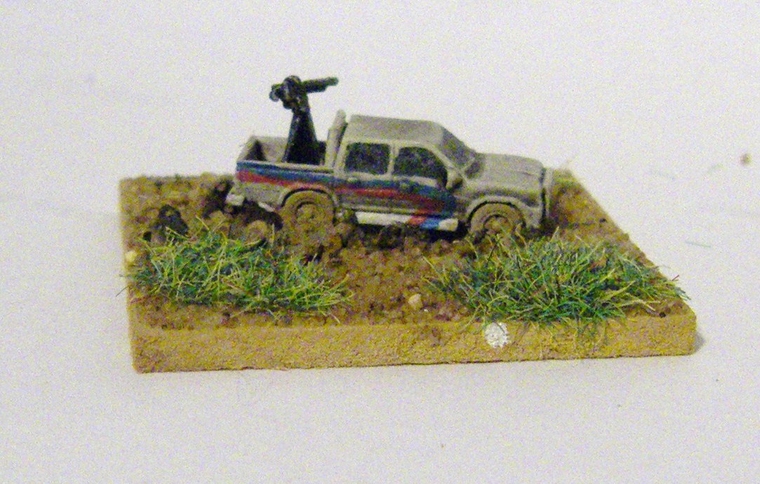 A fantastically detailed GHQ technical, painted with a fairly typical Middle Eastern extravagent pattern on the side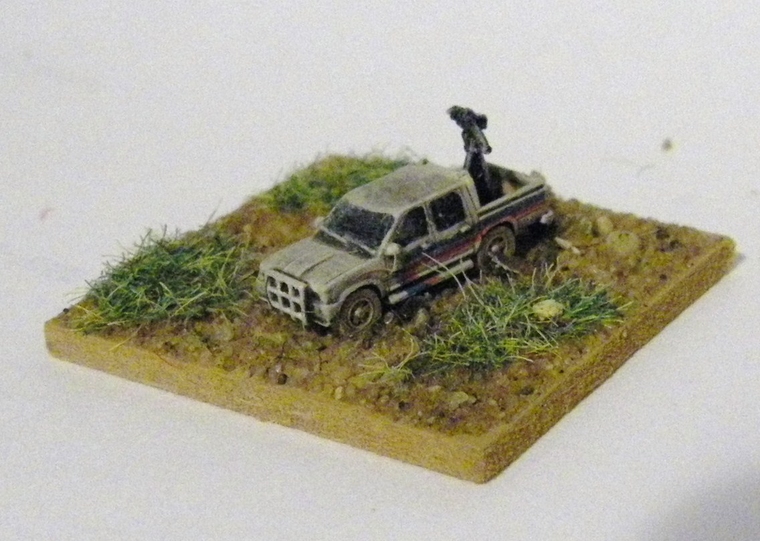 The detail of the HMG in the back is pehonomenal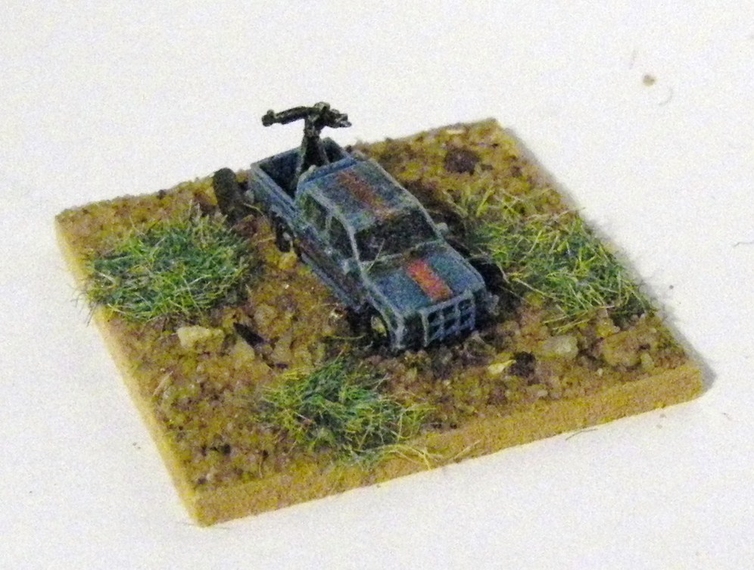 A similar truck in blue with a big go-faster red stripe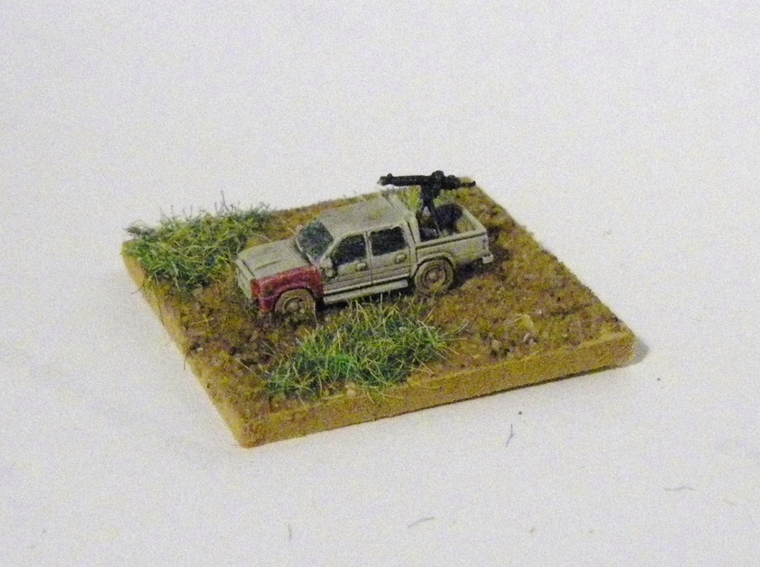 White this time, but with a body panel replaced from another coloured vehicle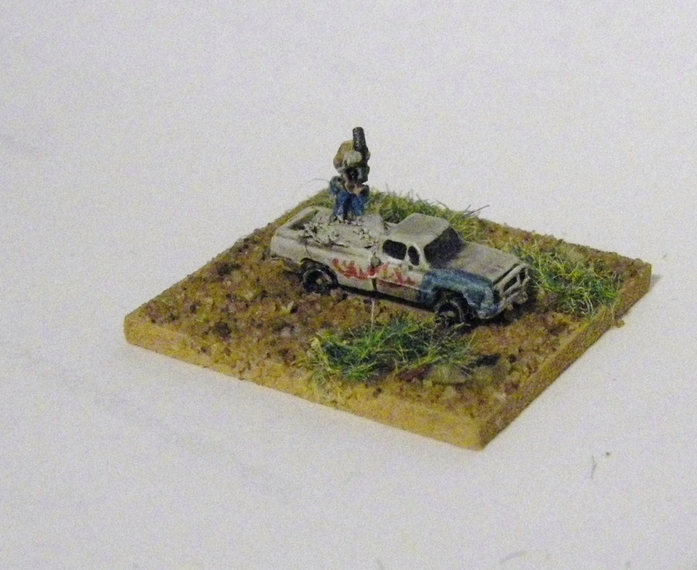 What might be an H&R SAM man in the back of the vehicle, which also has some pseudo-arabic graffiti along the side - and another replaced wing panel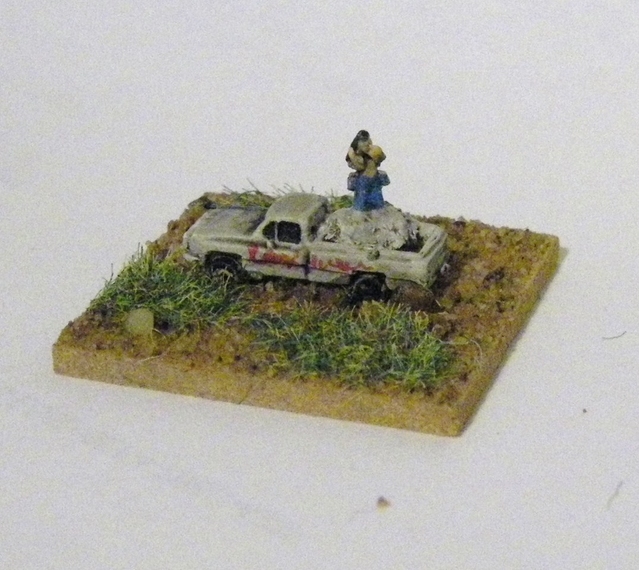 I didn;t do the glue-ing in of the bloke - he came to me like this already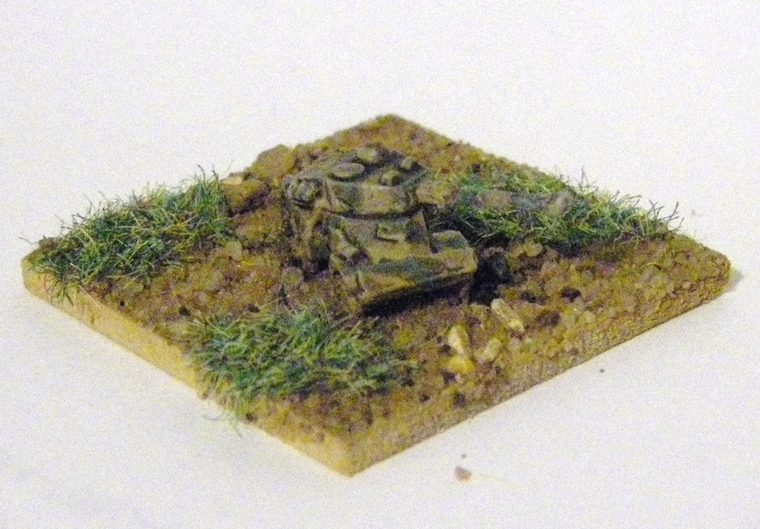 Here is some sort of armoured car - Panhard AML-H90..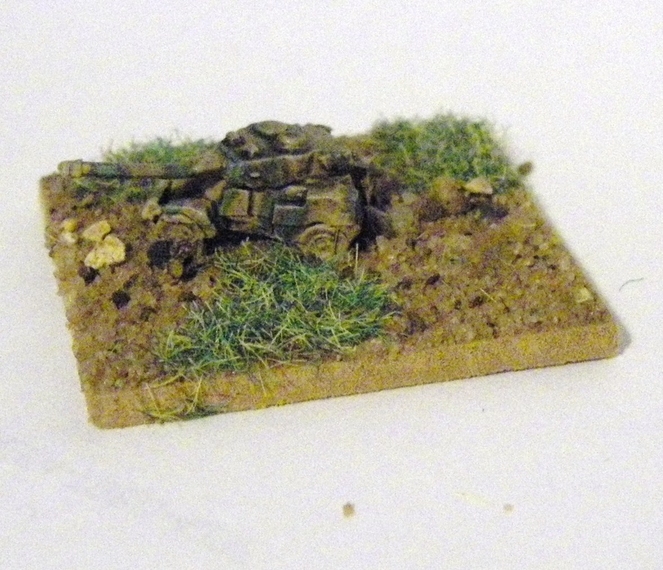 Painted in a random striped pattern, then Darktone'd, drybrushed and matt varnished - which all tends to blur the camo lines quite nicely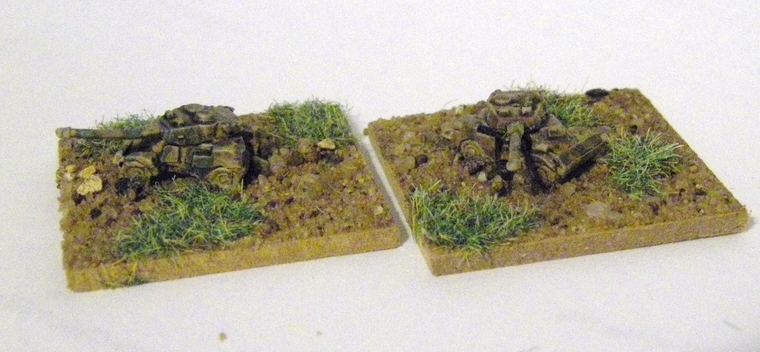 Here are two of the wee beasties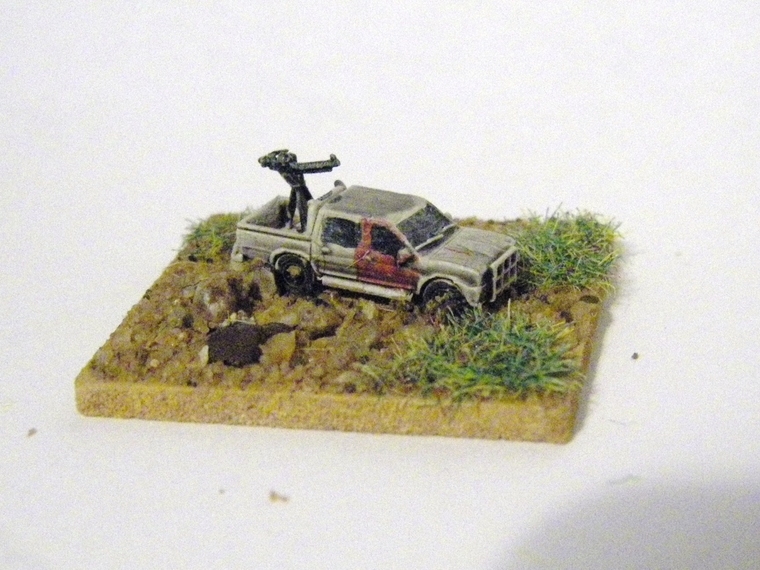 Another GHQ Technical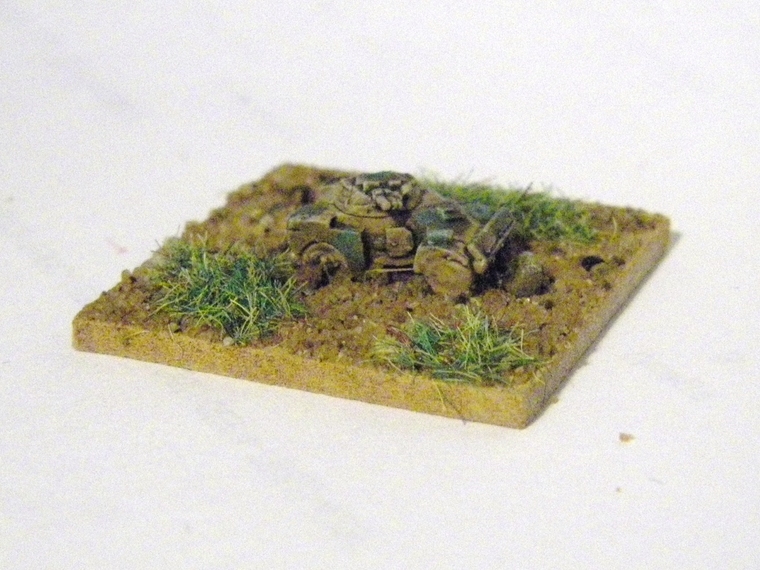 An MG-armed armoured AML-H60 car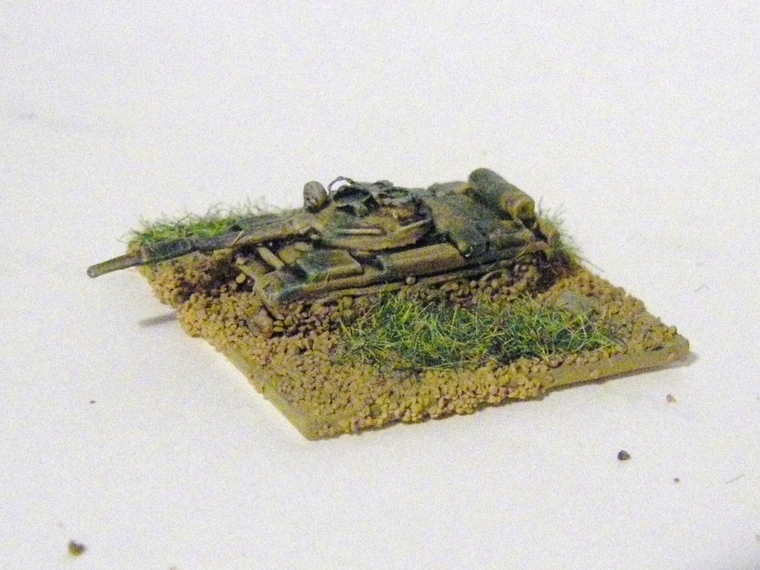 A T62 (I think) from a Syrian army. These had been sprayed with sand on the bases, so the sand has been lightened up with some 2-tone drybrushing in grey and bleached bone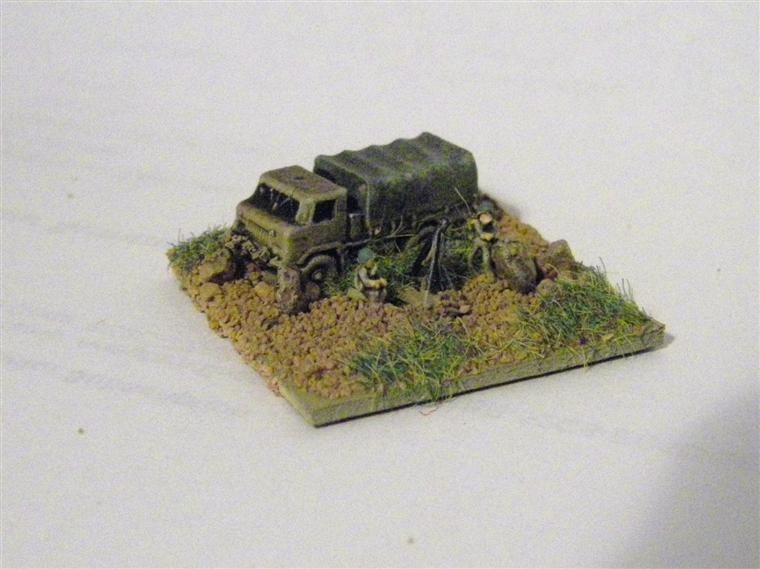 Mortar team with a truck.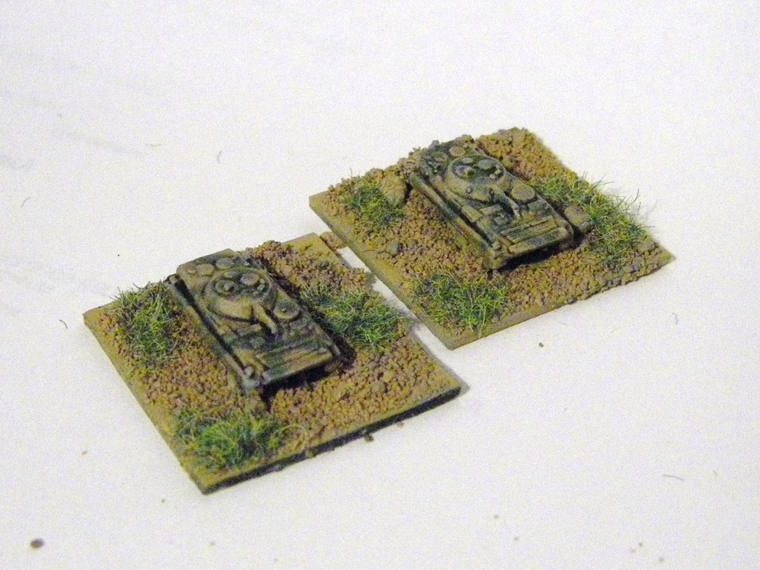 Two BMP's. I suspect these are Skytrex models but I am not 100% sure.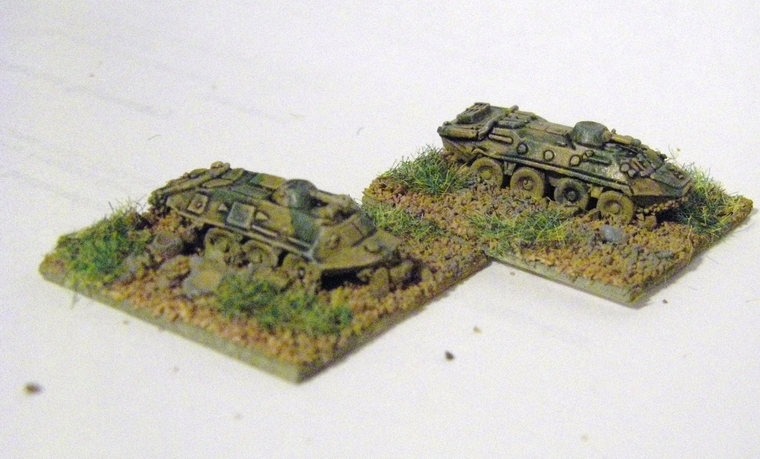 A pair of BTR's - the use of darktone ink over a roughly stippled-on green-striped camo pattern, highlighted with a GW bleached bone drybrush seems to have picked out some great detail on these vehicles
From above...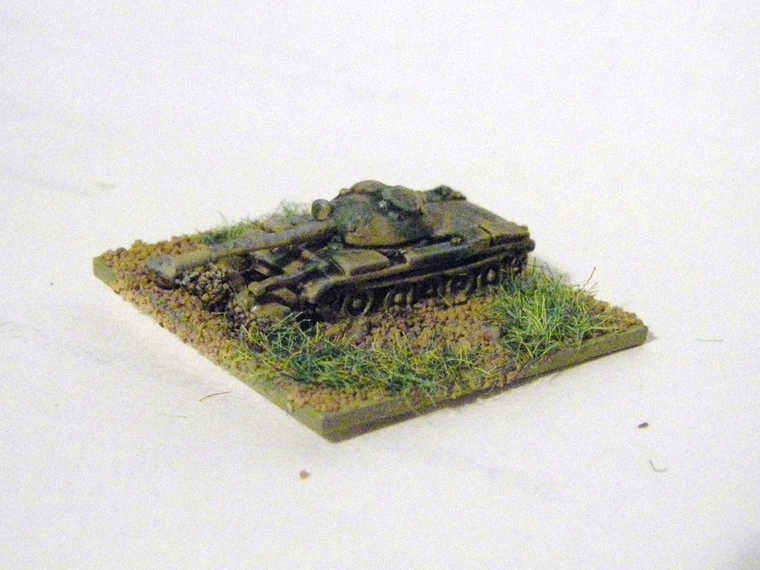 A T62 with mine rollers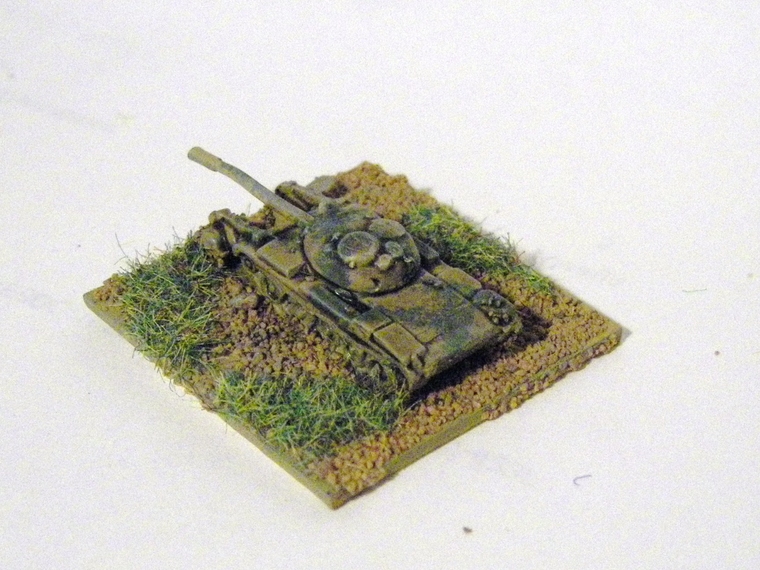 F16 pilots eye view..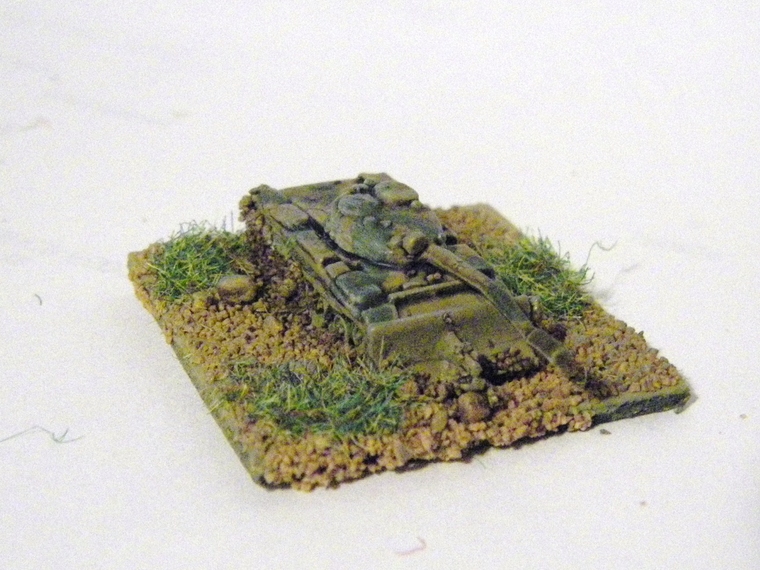 Dozer-equipped tank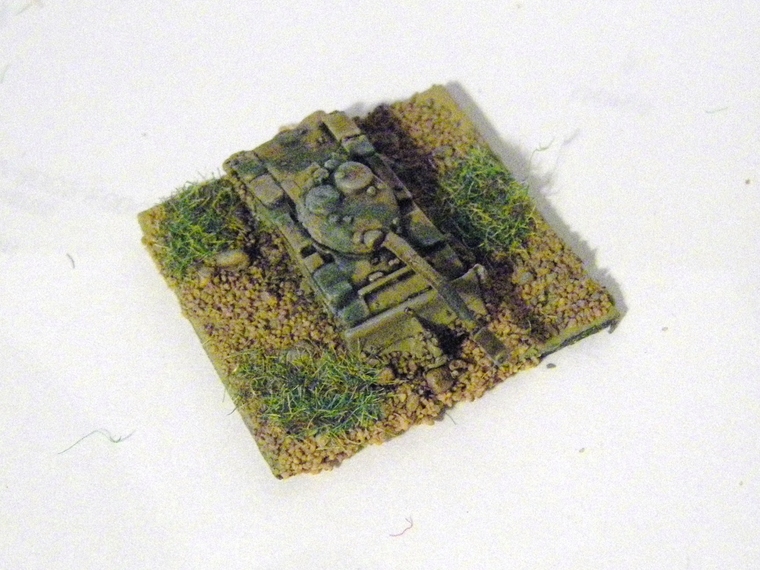 From above
ZSU AA gun - again I think this may be Skytrex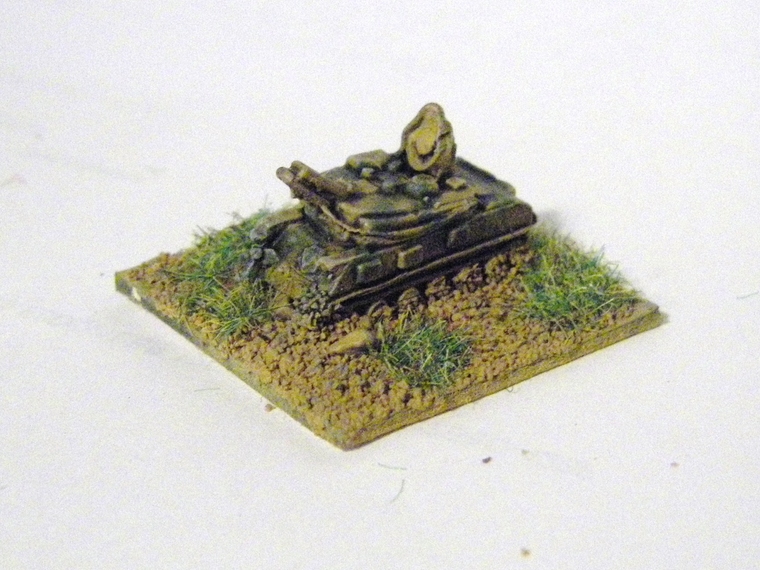 From the other side...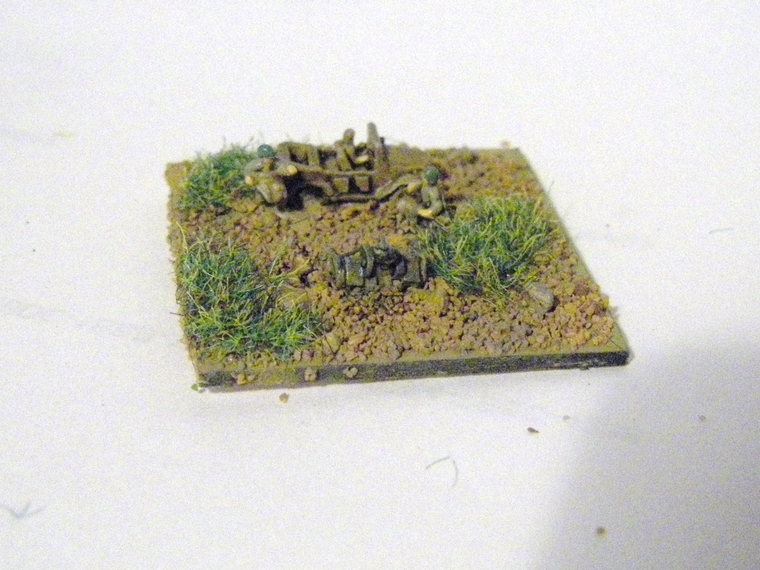 These look like H&R infantry of some sort, with a small truck and a light gun - which is in theory painted green, but has been drybrished to camoflage with the desert sand!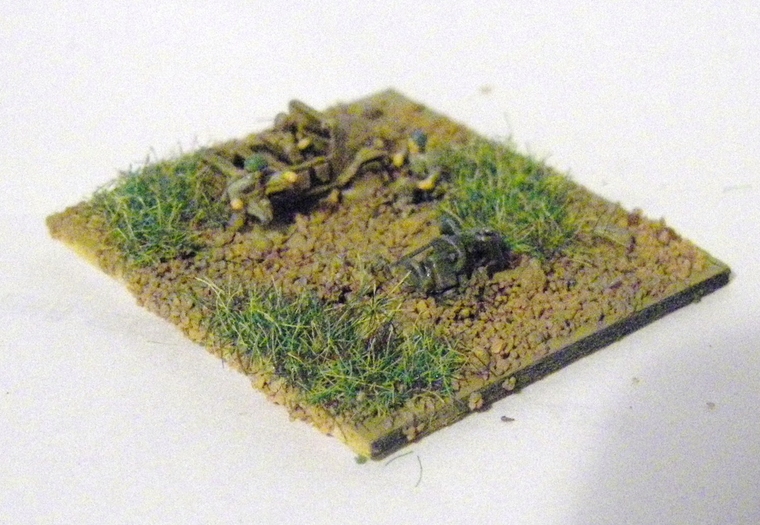 On all the infantry I tended to paint the hands and faces after doing the inking and drybrushing - otherwise you lose the definition of where the hands and face end and teh uniform begins on what are after all pretty tiny figures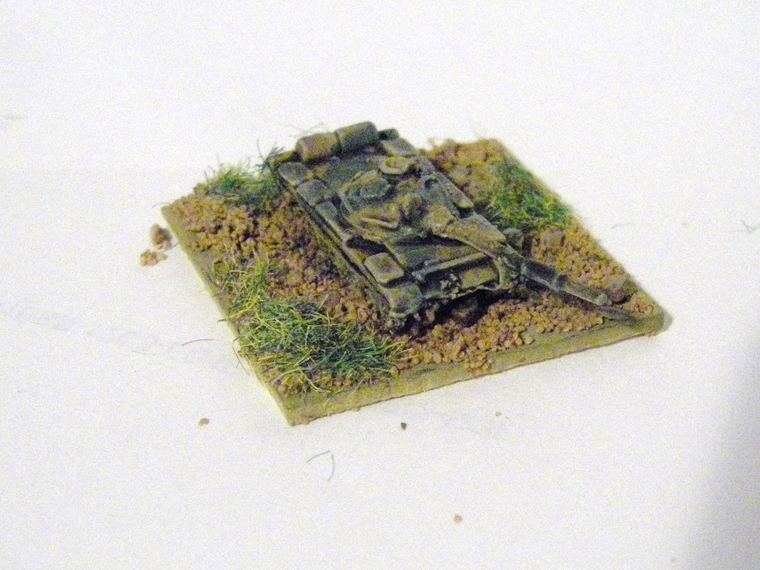 Another T62 (or 55, or maybe Type 59?)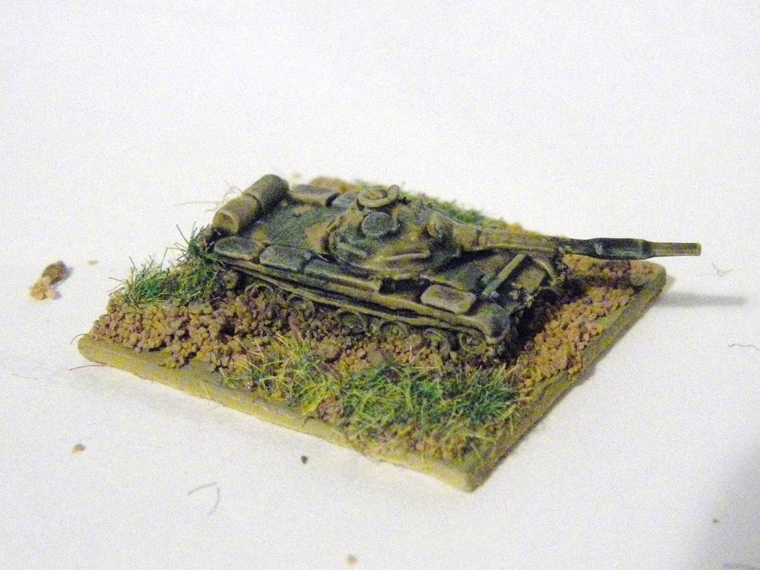 Anyone able to guess the manufacturer? If I'm wrong please and let me know.
Share this page with
---
---