Photos of Salute! - ExCeL London April 2015
A view from the UK's largest Gaming show
Salute! is a regular pilgrimage every year, but this time I had nothing specific in mind to buy - however the ever-spreading fame of this website, and some clever thinking by the Salute! organisers meant that someone had contacted me and asked if I wanted a "Press Pass" to get in free! With such a great offer, I drove down to the venue, parked up alongside a load of marathon runners and fans of Benedict Cumberbatch in Sherlock (an odd combination even before Wargamers were added to the mix) and dived into the show, camera at the ready!
There is lot's more of this stuff on my Links Page
The following pictures were taken with my iphone or my small point-and-shoot camera. I have full-size versions if any of these are your game (or the back of your (probably balding) head!) - just email me for a copy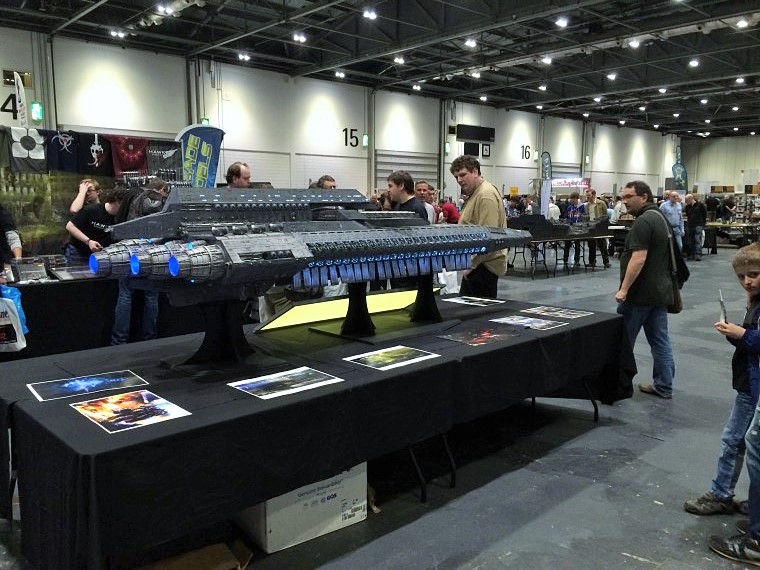 The biggest "Cool Toy" at the show was almost certainly the Dropzone Commander mega-ship, complete with blue LED lighting, on the Hawk Wargames stand - part of an increasing trend for more professional exhibition displays from the manufacturers of "pre-packaged" games who are present at the show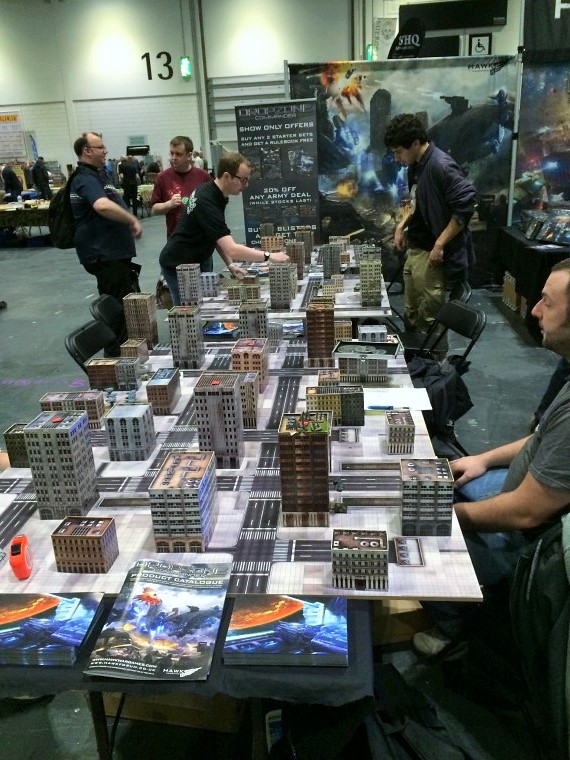 Hawk also had a number of demo games set up on their nice, open booth. So far I have resisted the temptation to buy a game-in-a-box of DZC, but the all-in-one solution is very tempting...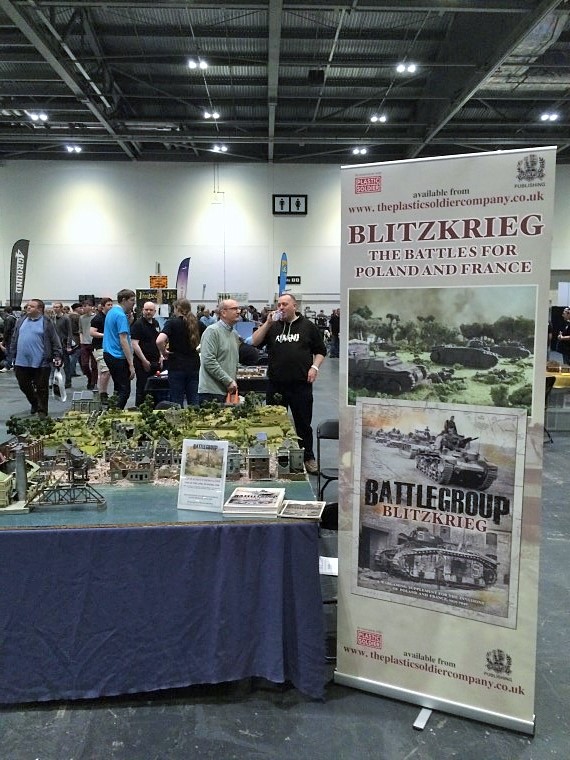 PSC's Blitzkrieg game had a great table setup - so, as you will see from the rest of the report, I took a photo of their pop-up banner to help me remember what game the next photso were from.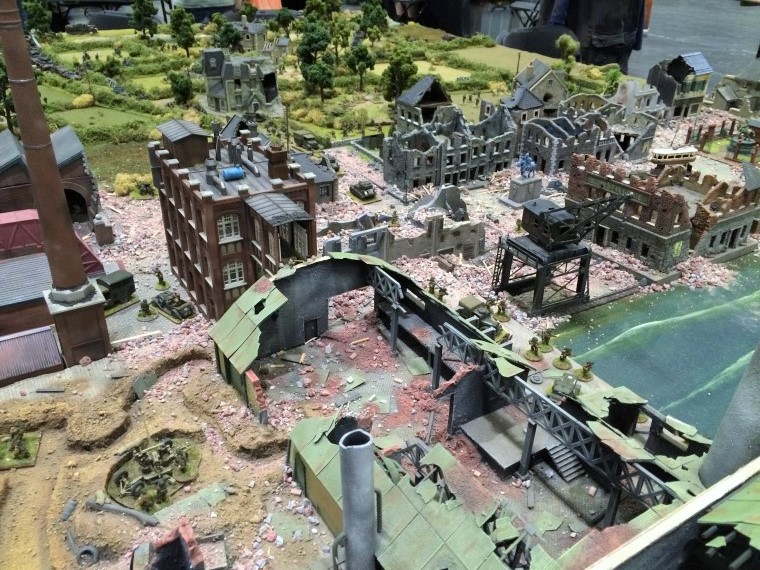 This was the terrain I had seen the previous evening on Mike Hobbs Twitter feed being set up - the finished article was really amazing, with loads of loose scatter debris on the table. Not sure how well that would clear up if you were gaming though... maybe worth a try (but not if you have a particularly sensitive hoover!)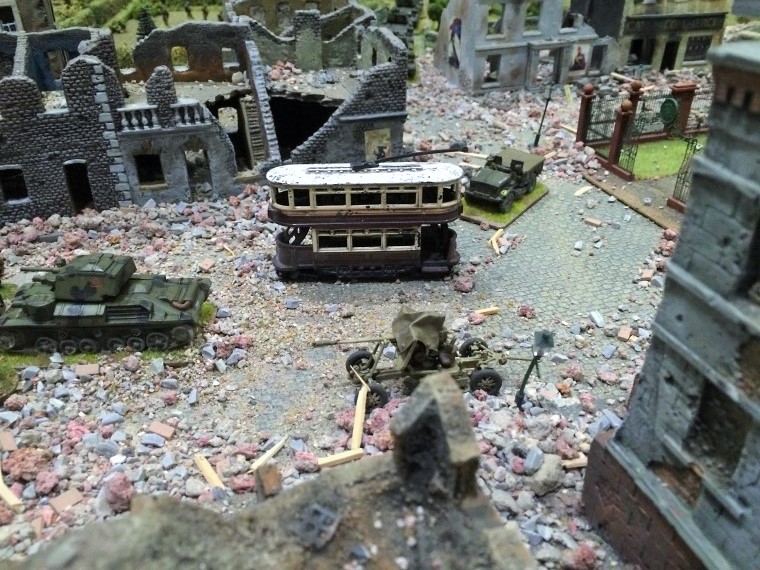 The figures were all 20mm WW2, although I'm not sure if PSC's range extends to a trolleybus!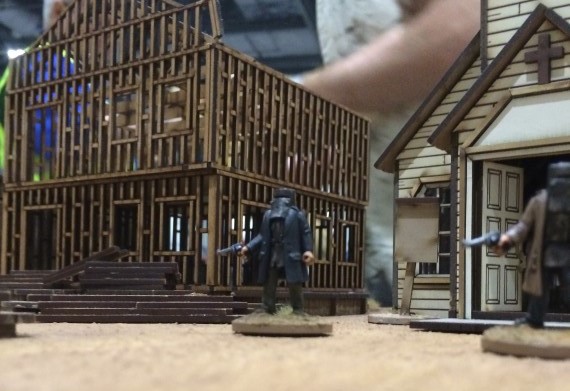 I then had a chat with a chap on a demo table for the new Ned Kelly Gang for Dead Man's Hand - a very simple and fun Cowboys game that I've also dabbled in myself. The new Australian factions sound as if they have found a way of making a different-feeling faction without having to break or add too much to the basic rules, which is a neat trick to pull off.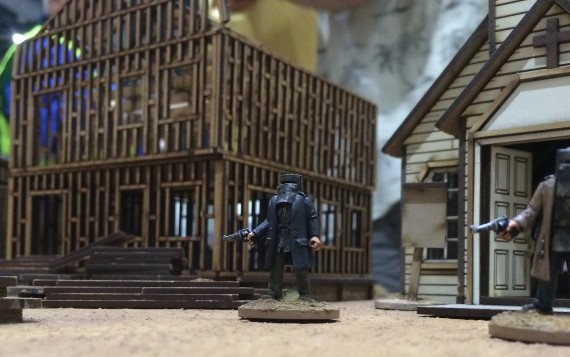 These chaps with buckets on their heads are harder to kill, but also move more slowly than normal Cowboys and Lawmen.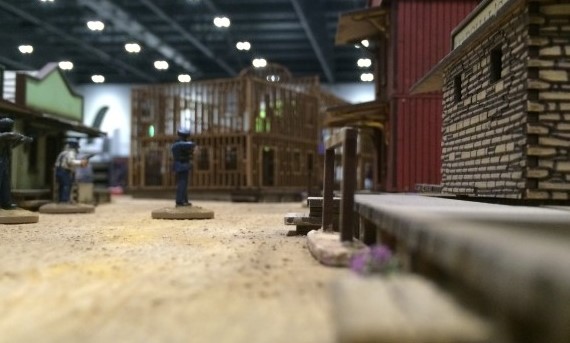 The Aussie lawmen advance along a dusty street, with an obligatory bunch of flowers growing on the edge of the sidewalk.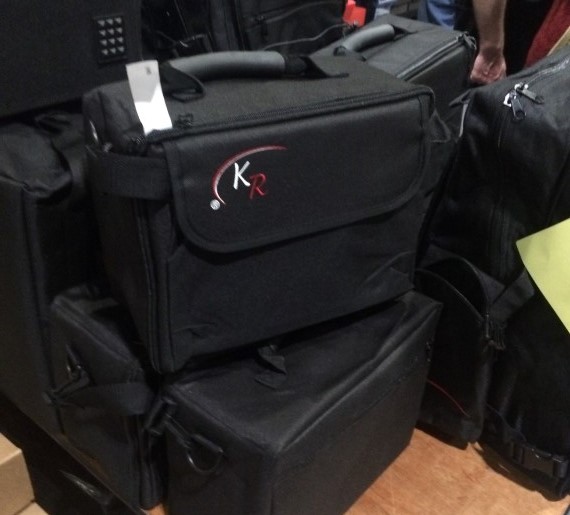 The KR Multicase stand was pretty mobbed, but I did manage to spot a case that looks like it might fit the half-sized 1/3 depth trays I have for Malifaux. I'd not been able to find this on the KR website, so a good spot - or maybe a new range?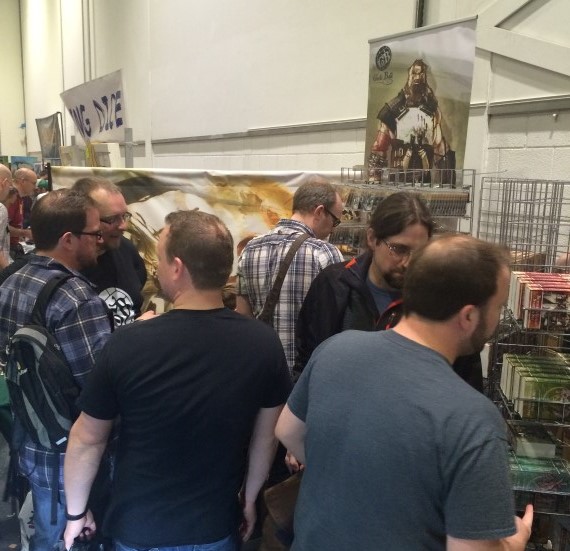 Guildball has been getting a lot of interest on the internet forum circuit lately, and the (rather small) stand was completely mobbed most of the time I was there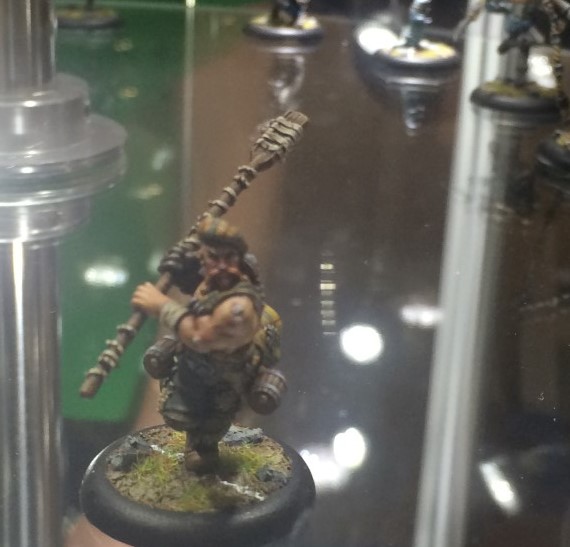 The Guildball display figures were in a plexiglass case, and on a rotating display - so the pictures I eventually managed to get are a bit iffy - but great looking 28mm+ models nevertheless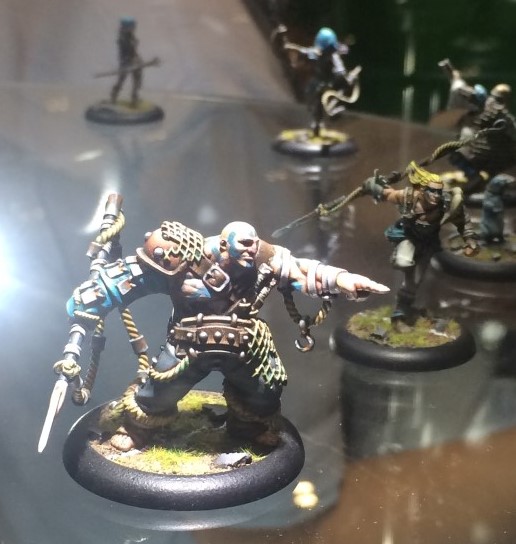 I have no idea what teams these guys play for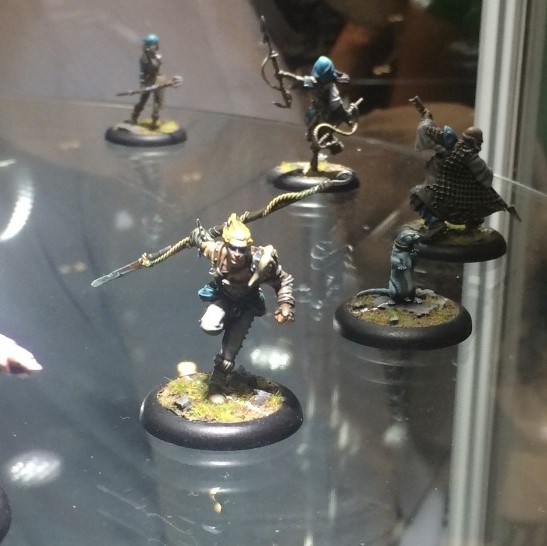 Nor these....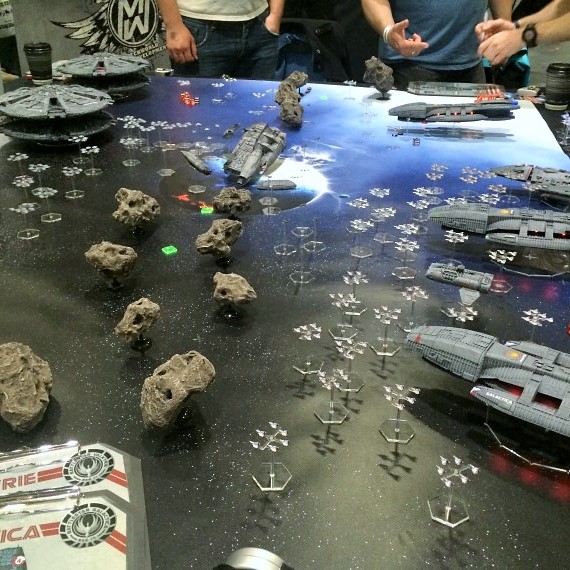 The obvious success of Star Wars "Wings of War" has spawned a whole set of similar games - however I think that this one is possibly an original Full Thrust variant from the German company called Mechworld, who must have acquired the IP for the Battlestar Galactica universe
The capital ships were enormous - no idea on the pricing, but probably about the same as a series box-set on DVD!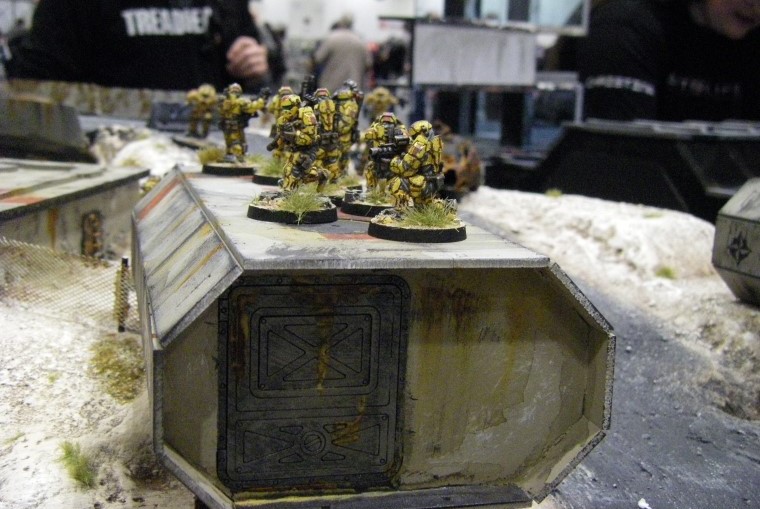 These were some really well painted 28mm "not 40k" models from Afterlife Games, another new setup with models and a skirmish-based ruleset. From chatting to the guys it sounded a bit like Ambush Alley-style activation mechanics and squad-based action.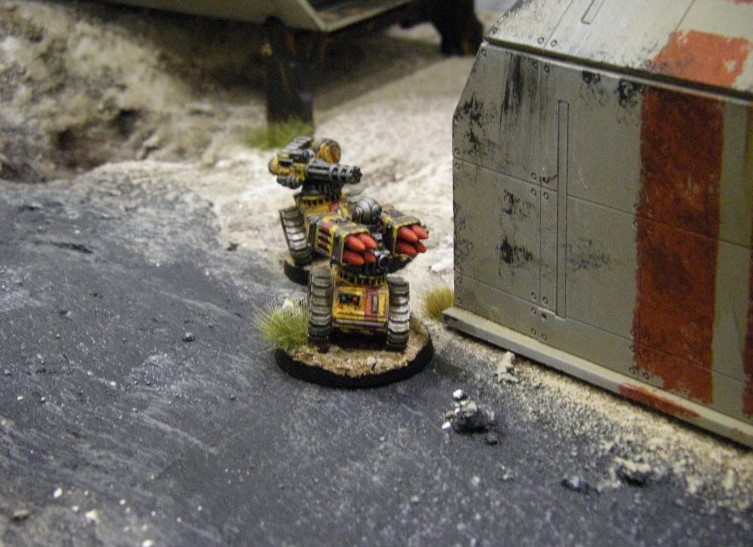 They have a small but growing range of figures, mechs and drones.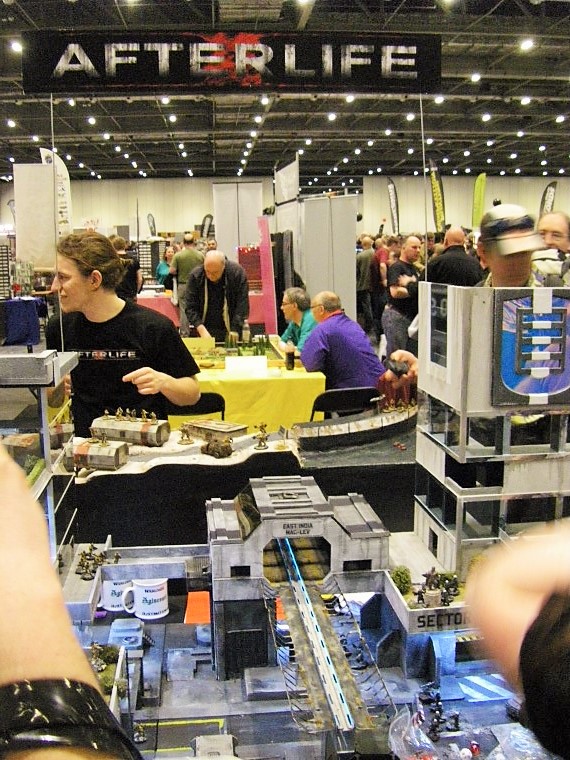 The demo "table" had various underground layers of scenery - including yet another blue LED-lit piece, this time a maglev track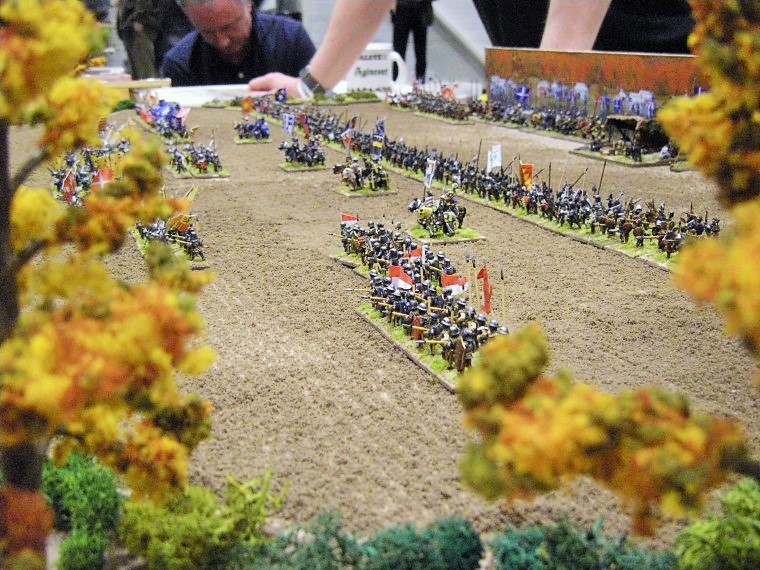 Donnington were one of many organisations hosting an Agincourt battle re-creation. The players were as busy re-combing the "mud" on the ploughed field (some brown scatter material) as they were playing the game I think!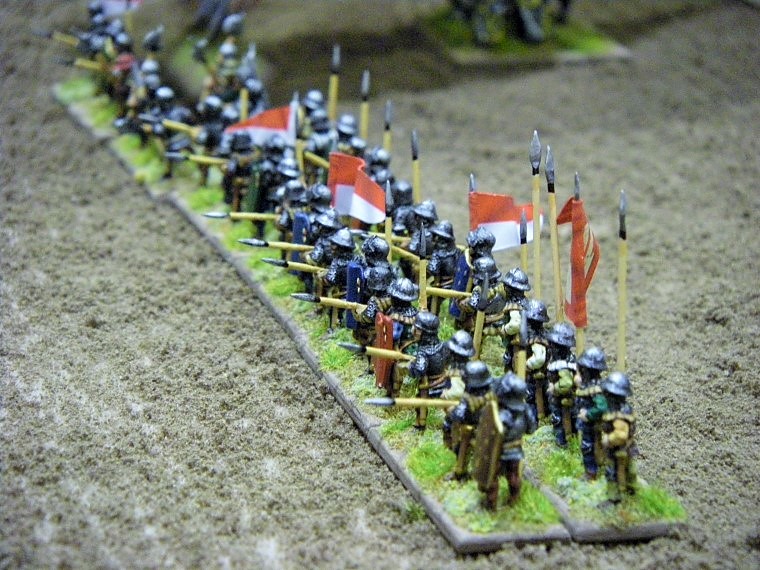 Some of the New Era Donnington figures for this actual period of history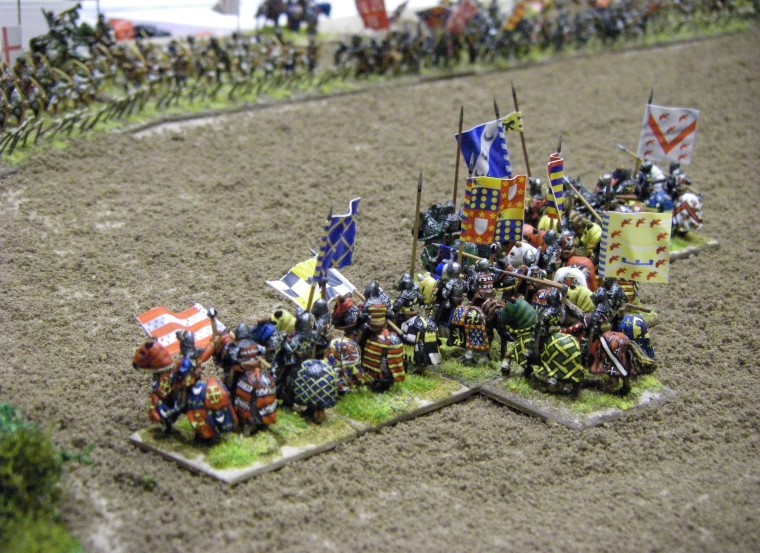 An astonishing paint job on these French knights - in 15mm scale to boot!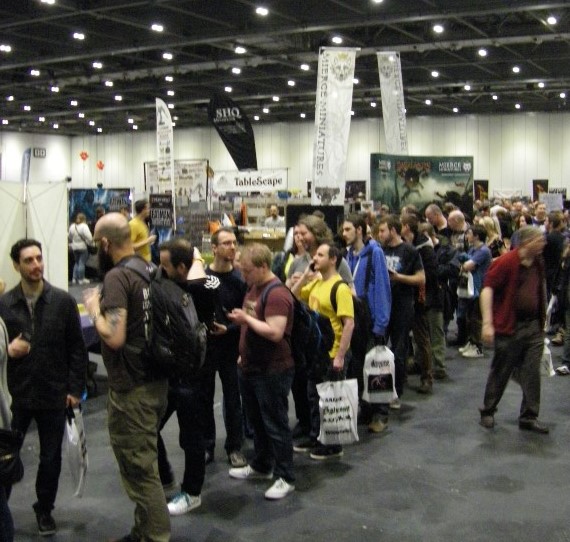 This queue snaked round the hall - I asked someone what it was for, and it turned out it was for an almost totally un-GW-branded "Forgeworld" stand, stacked with faceless brown boxes. Clearly GW hasn't gone totally out of fashion just yet, despite the many would-be competitors out there at the show. GW had no other presence that I managed to see - I'm not even sure I saw their stuff on sale with anyone other than (presumably) on the Wayland Games mega-shop stand. If I had to pick anything, I would maybe have said that Infinity seemed to be the gaming system that was almost everywhere you looked, although this maybe has more to do with their wide range of distributors and lack of a manufacturers stand than anything else?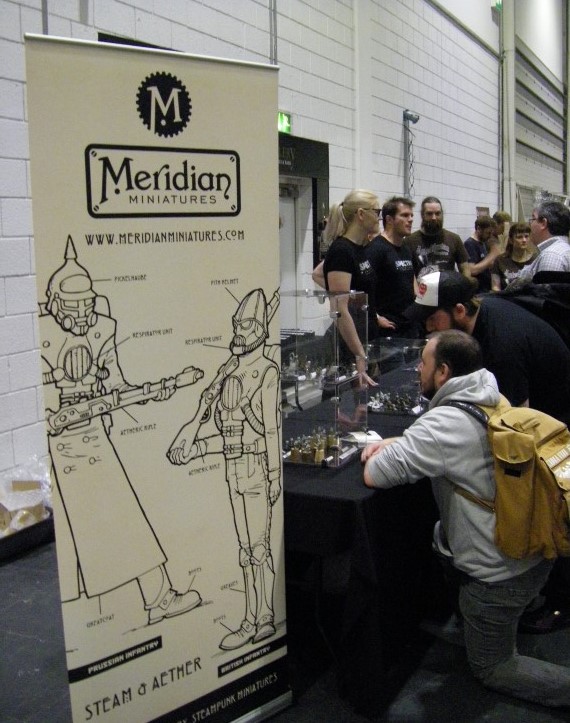 Meridian were one of the tiny companies around the edges of the hall - I was drawn to their stand as the Steampunk ethic seemed a possible source of Malifaux proxies, but that was not to be - although very nice figures.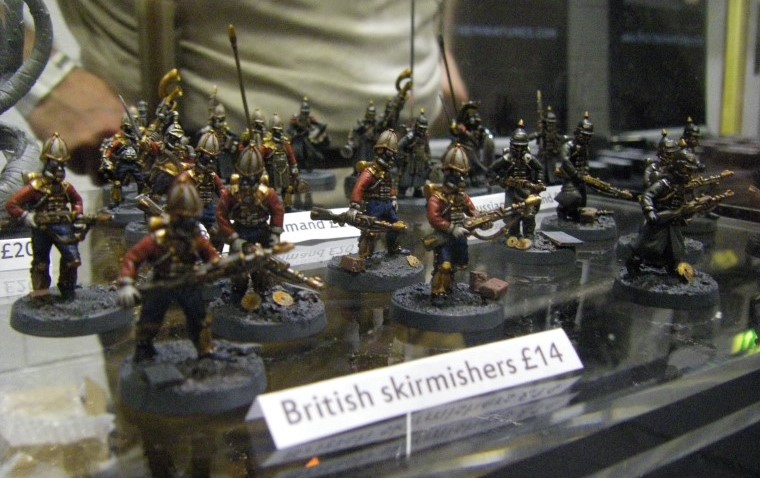 If the Victorians had ever actually gotten to Mars....
One of the simplest terrain setups, and most popular games was the Peterborough Wargamers Dam Busters game - a huge table, a probably-bigger-than-1/72nd scale Lancaster and some sturring music made for quite a spectacle - and the game appeared to play very quickly, so plenty of people could get a go.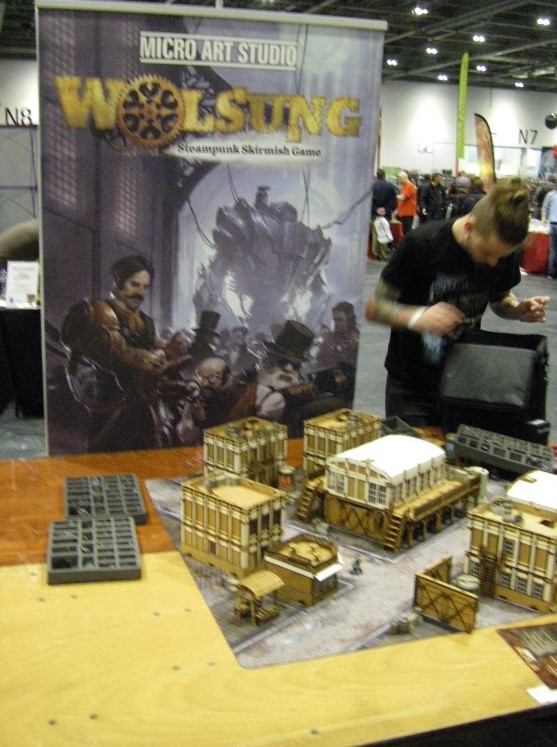 The counterpart to the many mini-spaceship-on-plastic-stand games were the many steampunk-gothic-victoriana skirmish games on offer at the show - this was Wolsung, which as usual had MDF terrain, blokes in hats with odd looking guns and a 3x3 playing surface.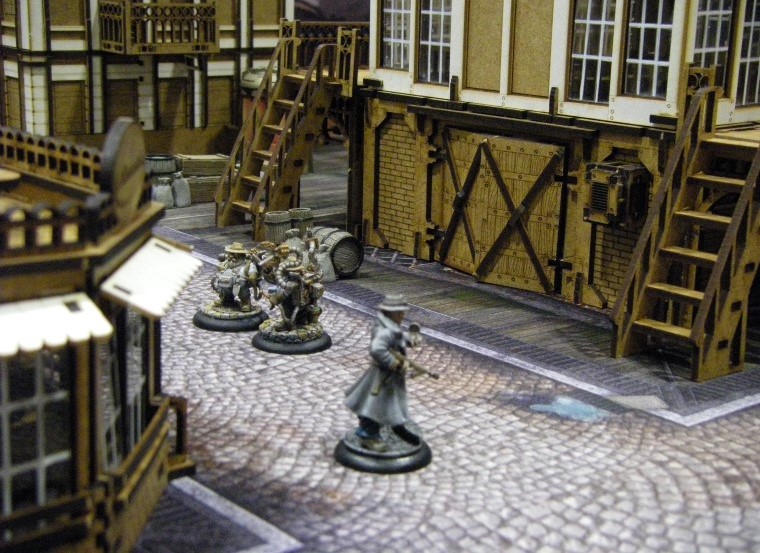 The trenchcoat look is popular throughout all timelines ... although the main reason I took this shot was for the MDF terrain. Look closely and you can see that this isn't actually painted - so however they have done the laser-cutting, it looks good even before it has a coat of wash or paint. Very clever, whoever it's from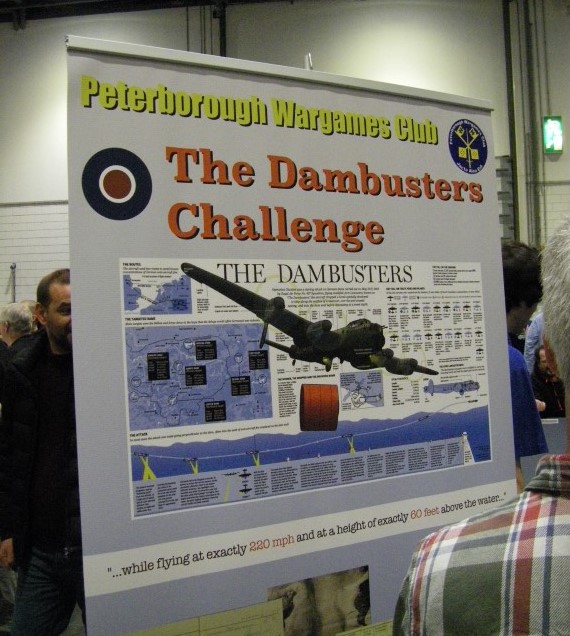 text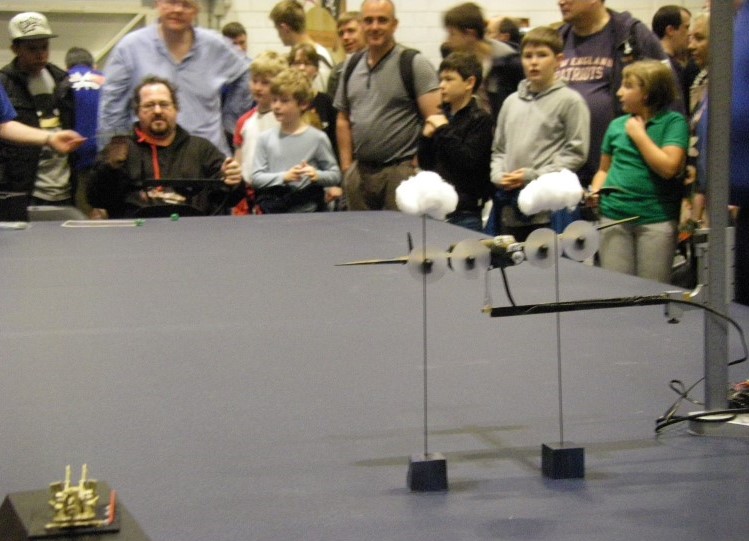 text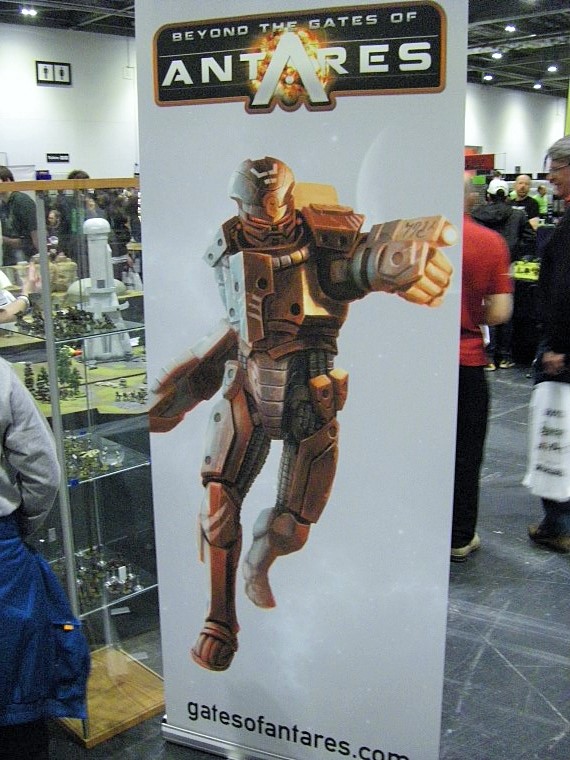 text
text
text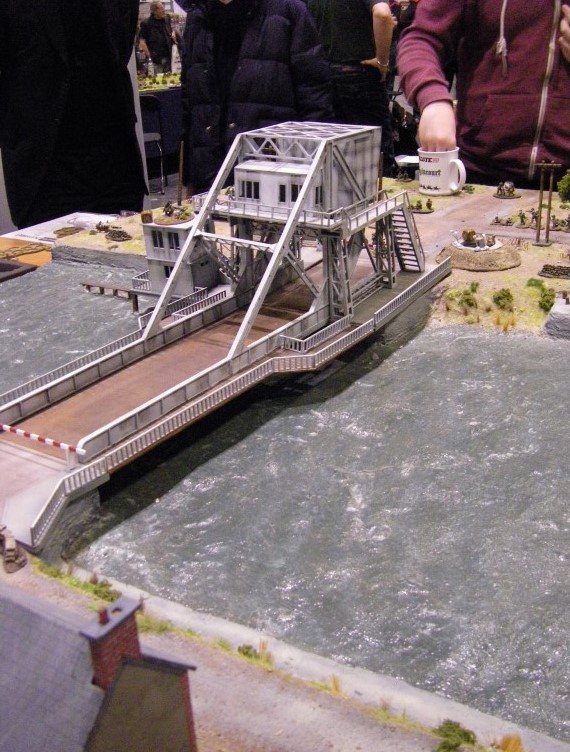 text
text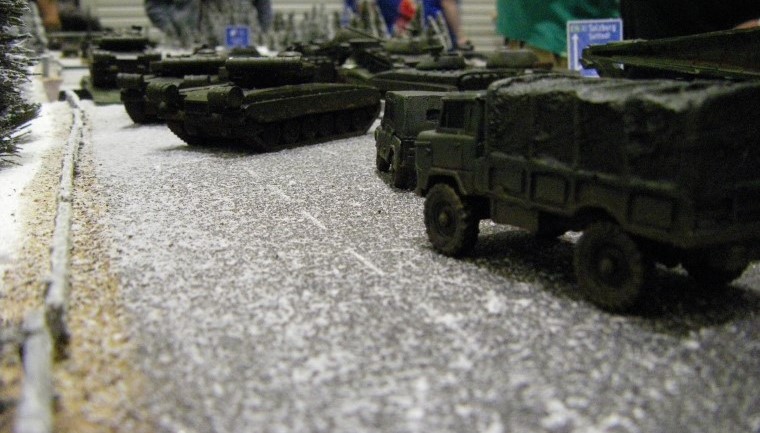 text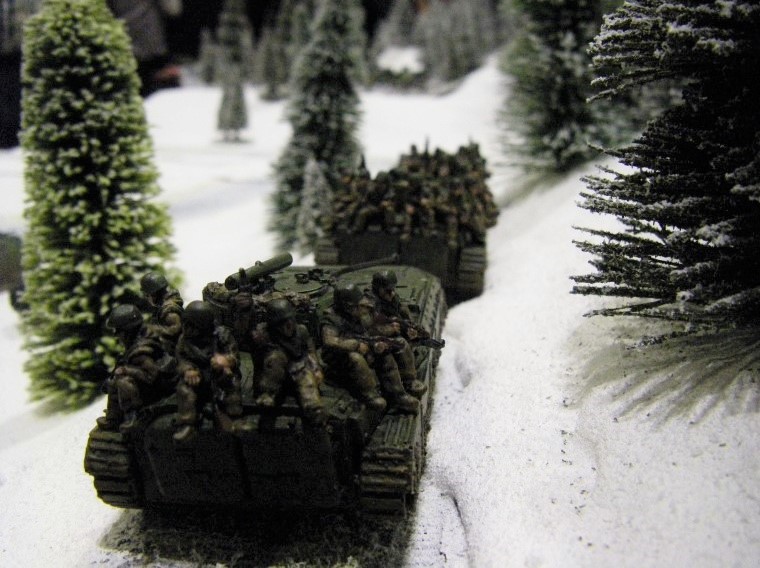 text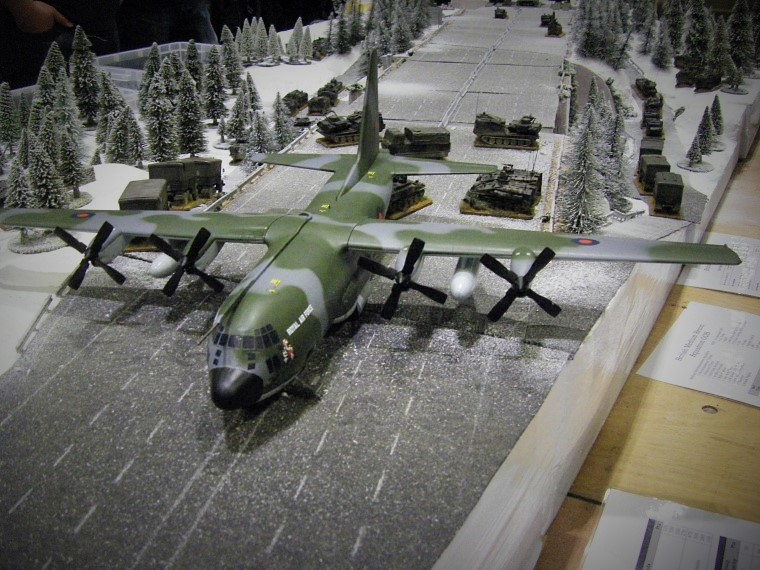 text
text
text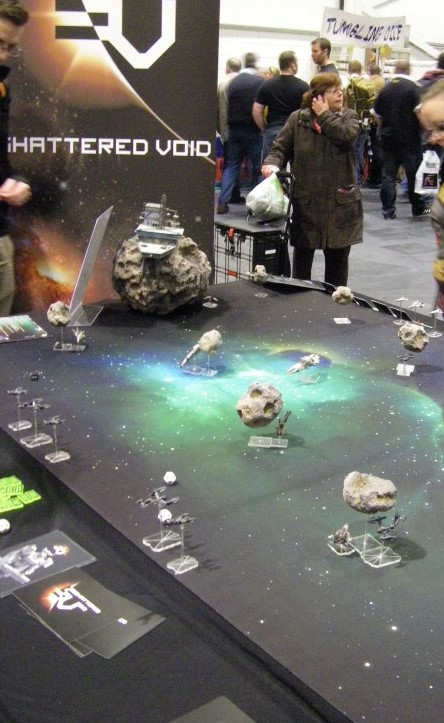 text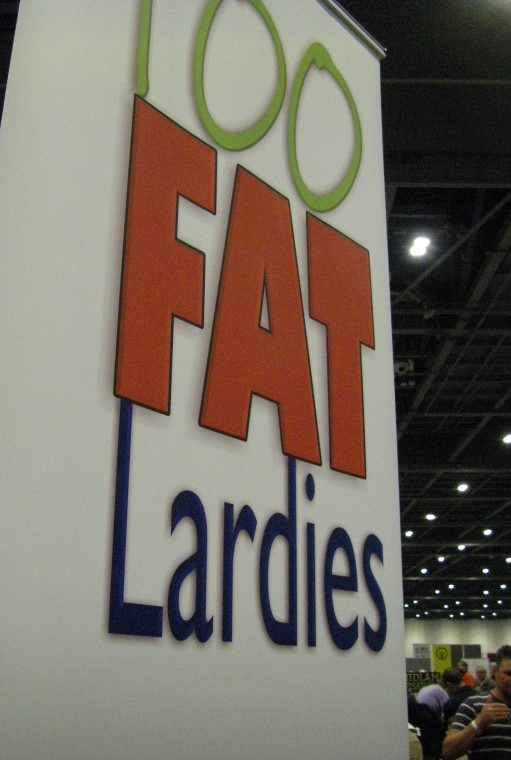 text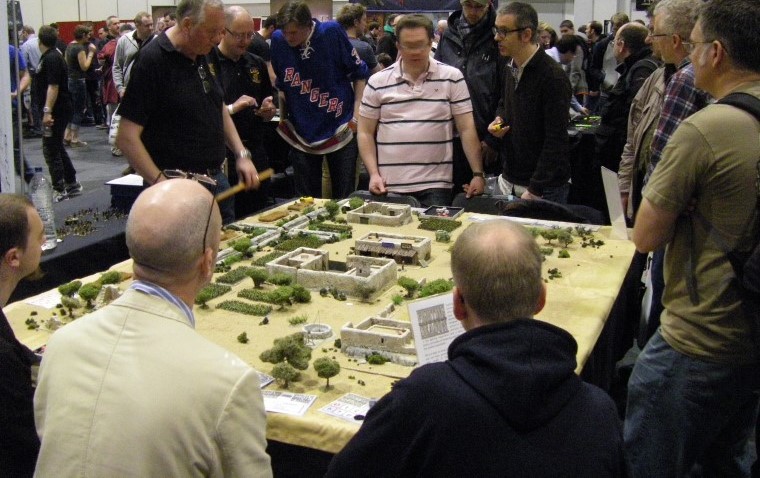 text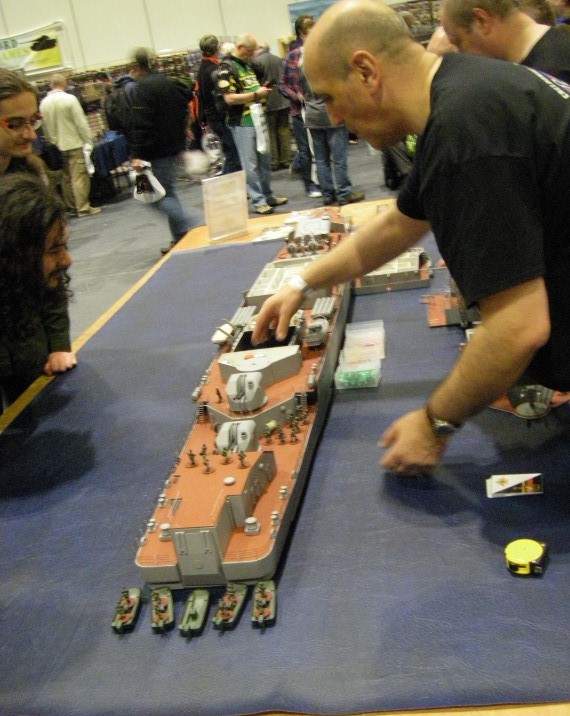 text
text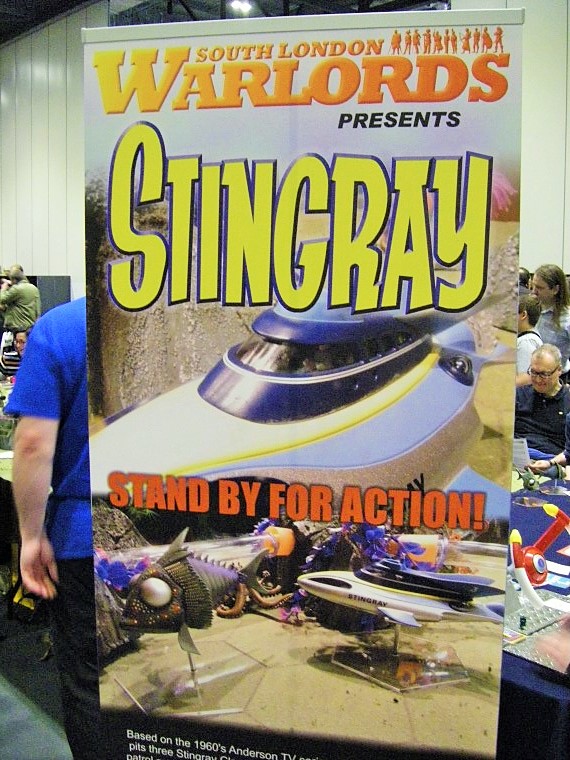 text
text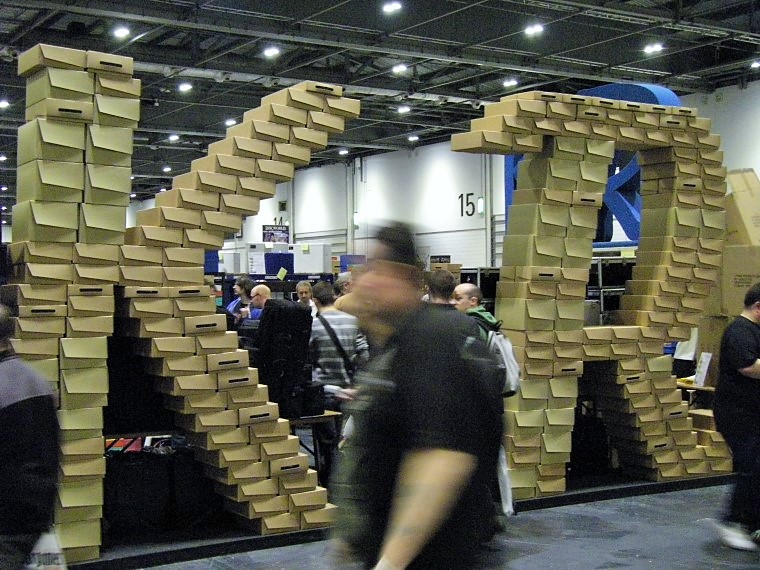 text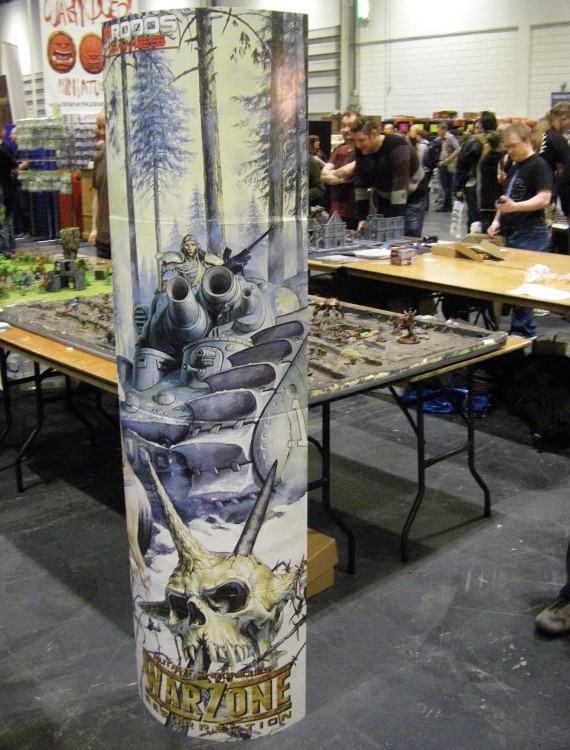 text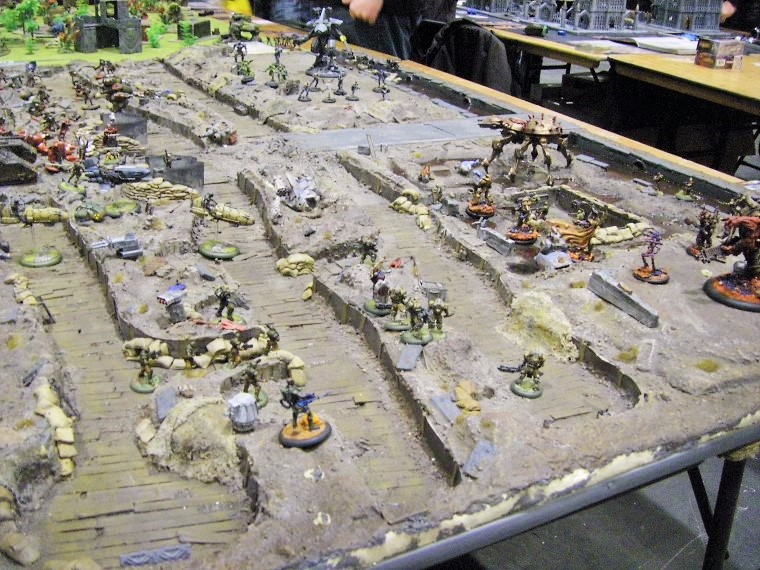 text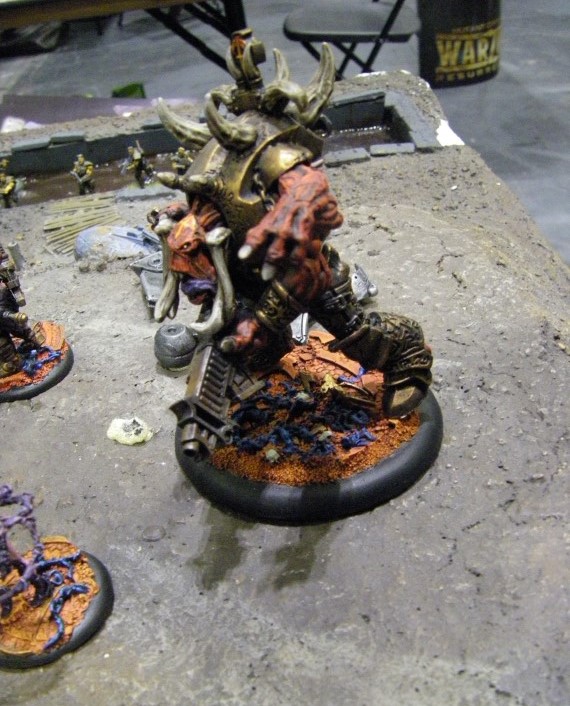 text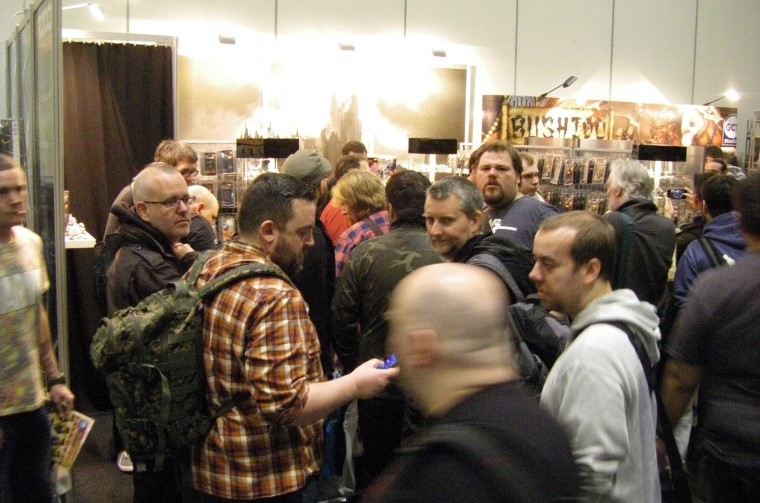 text
text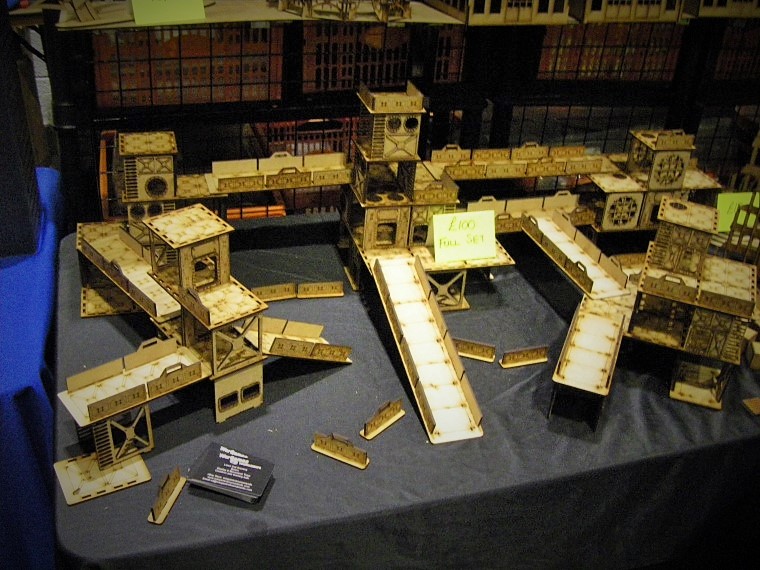 text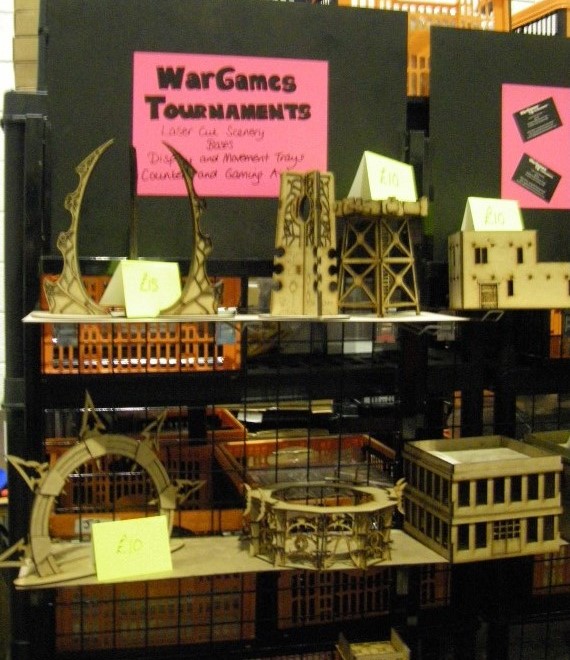 text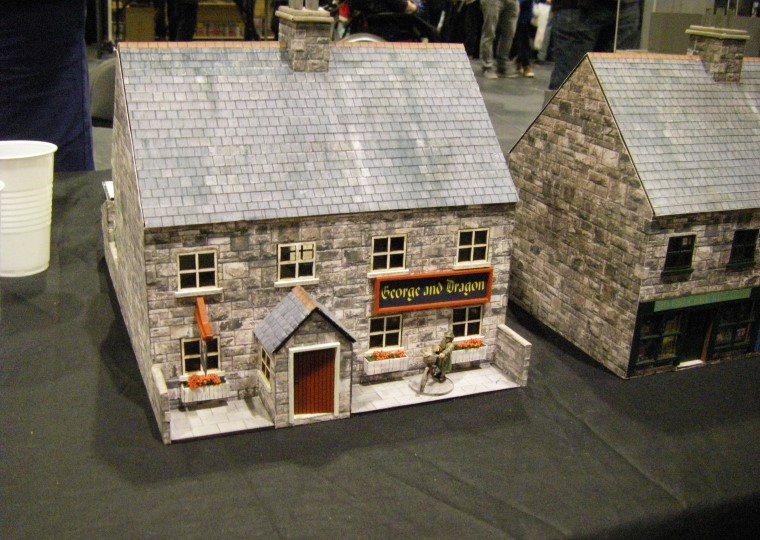 text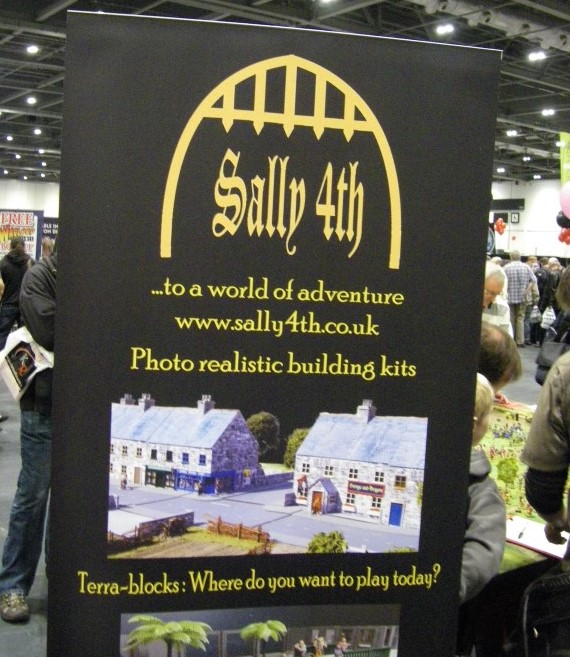 text
text
text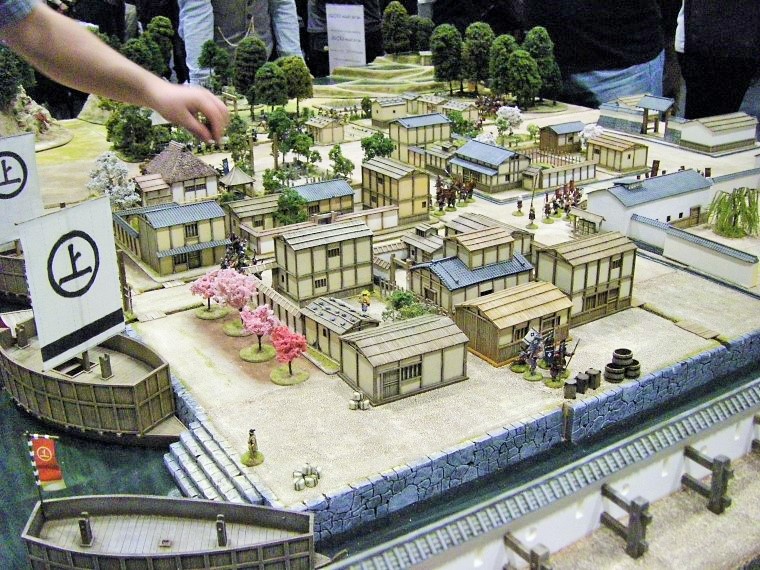 text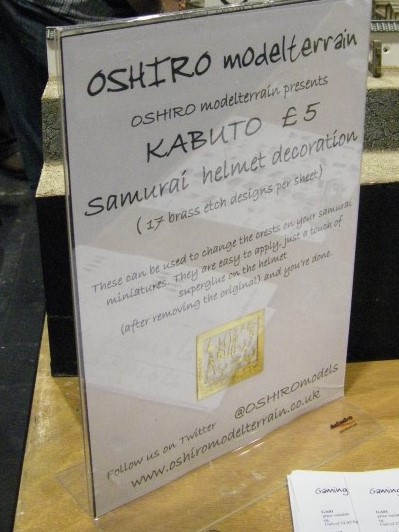 text
text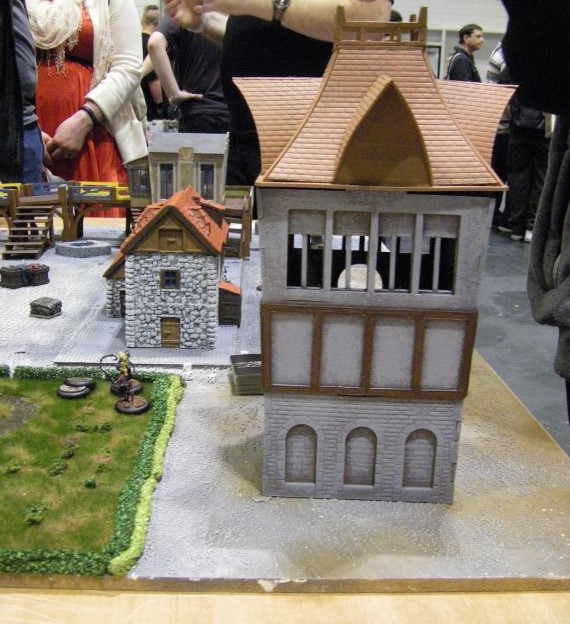 text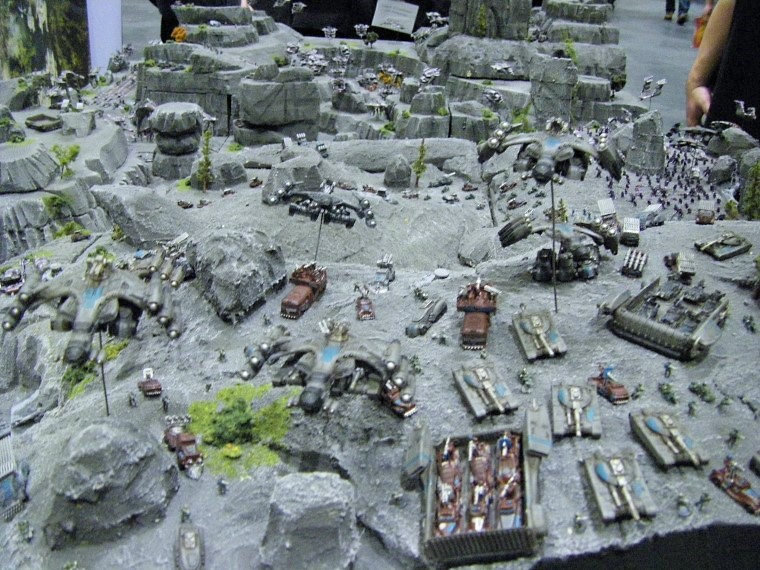 text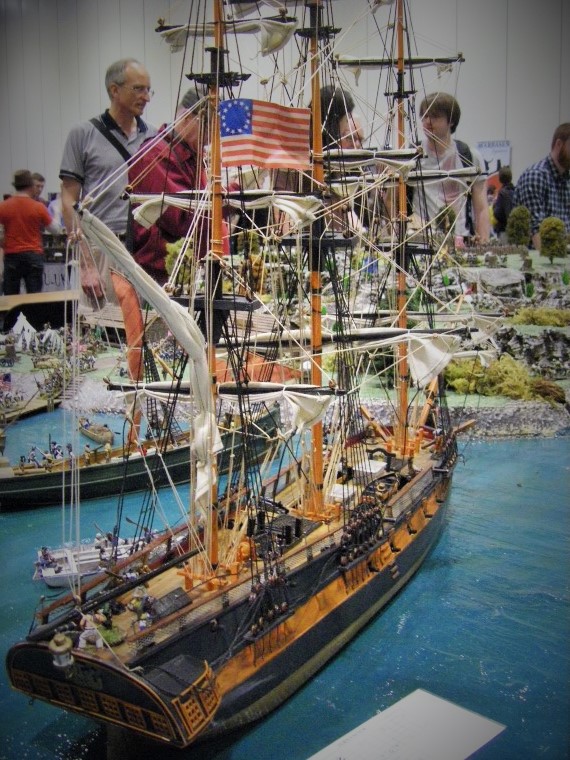 text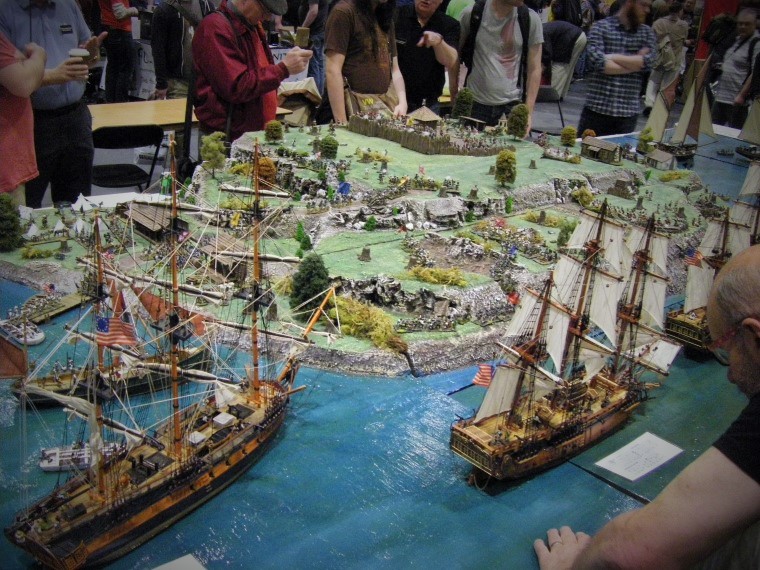 text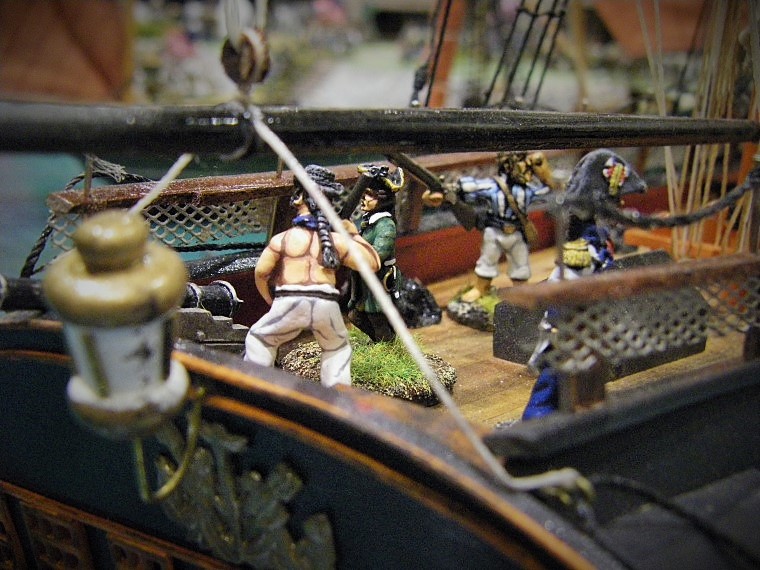 text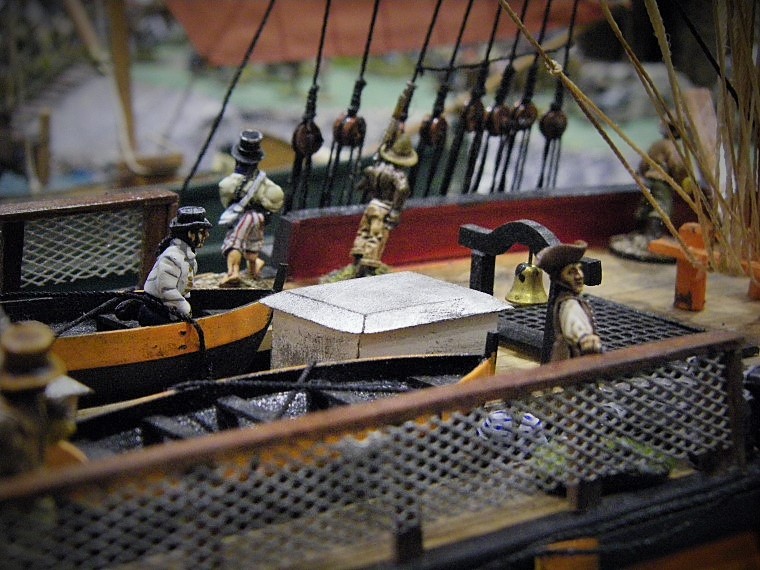 text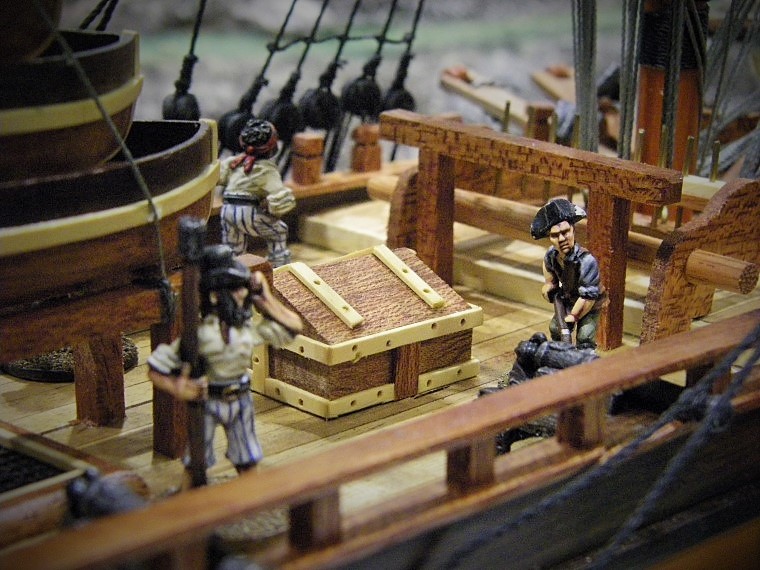 text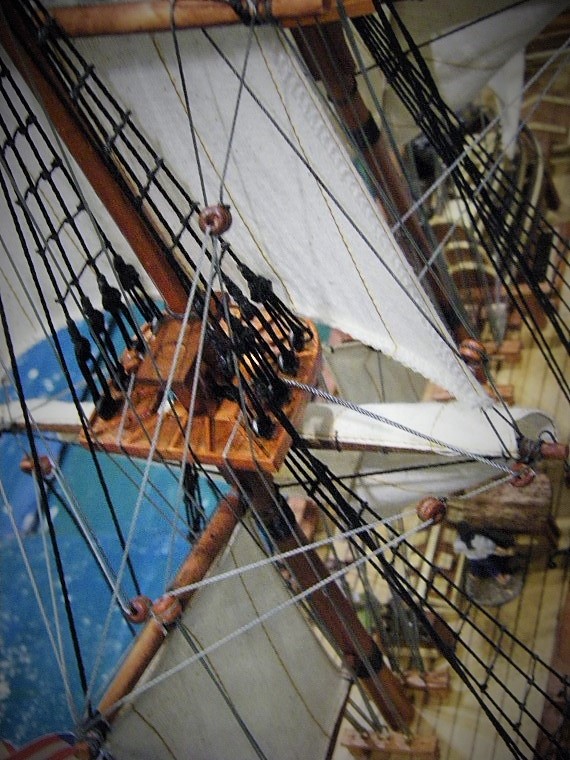 text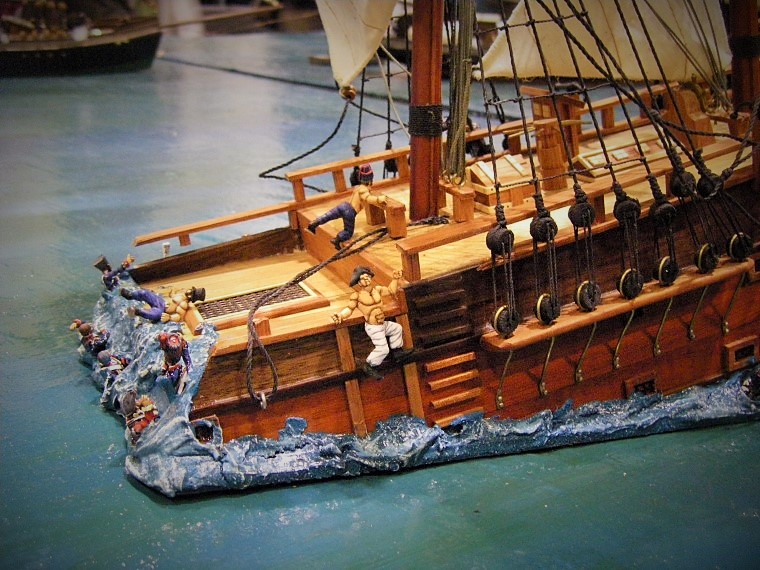 text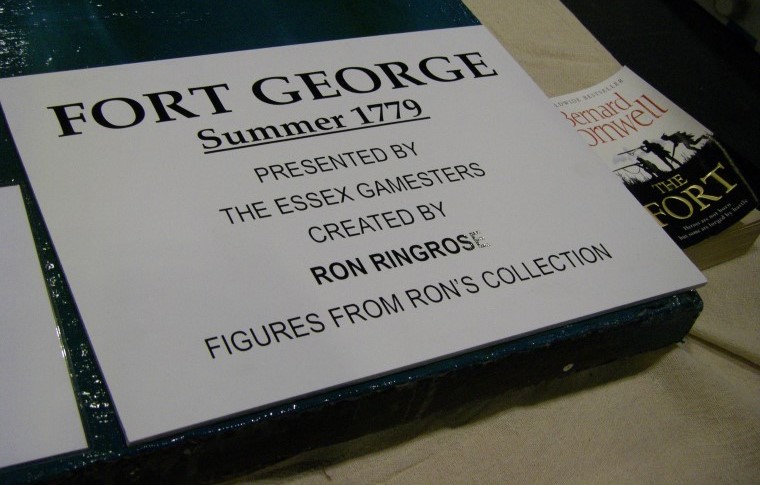 text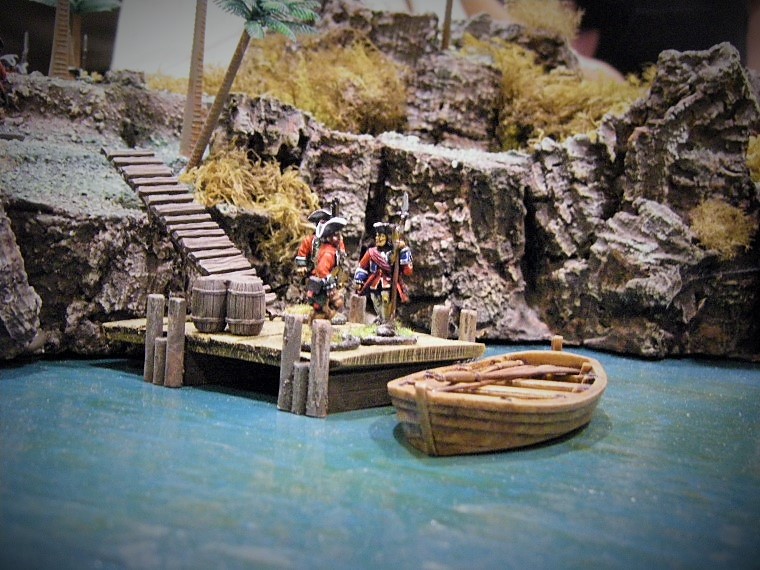 text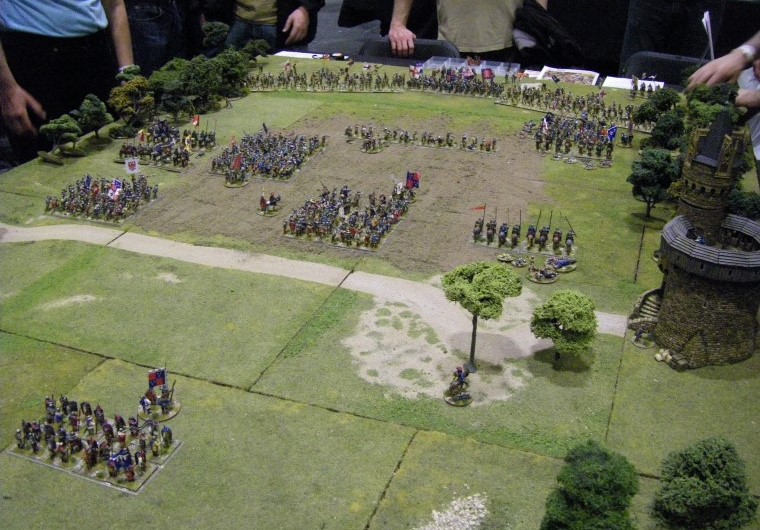 text
A Star Wars game of any sort can always draw a big crowd ...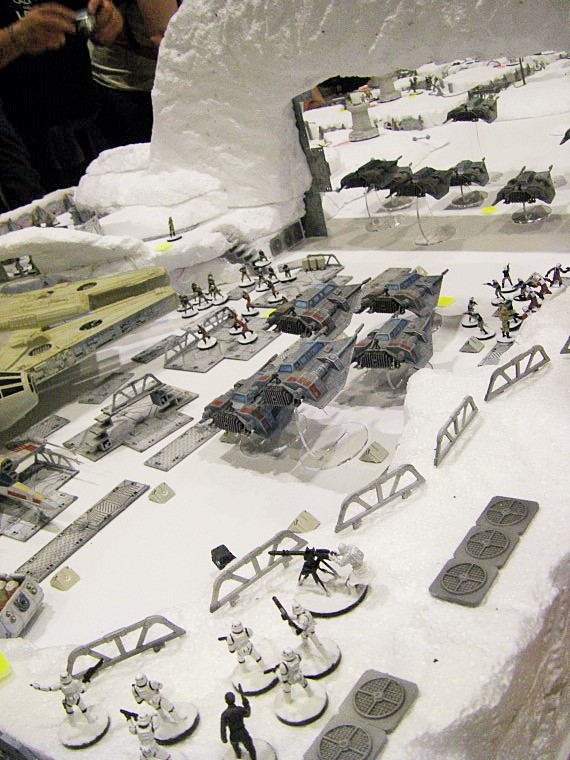 text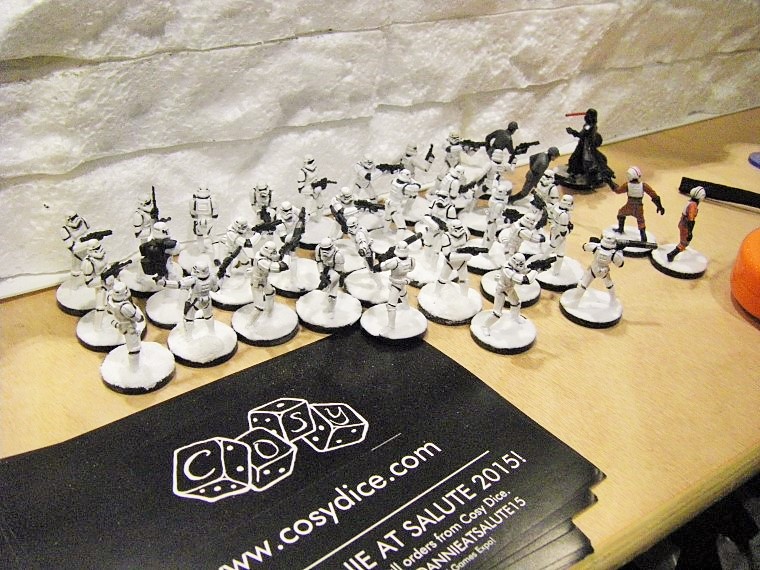 text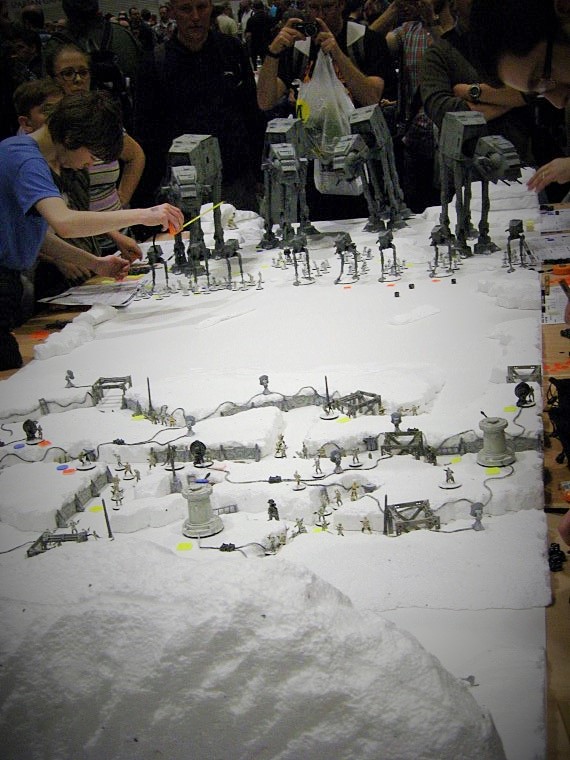 text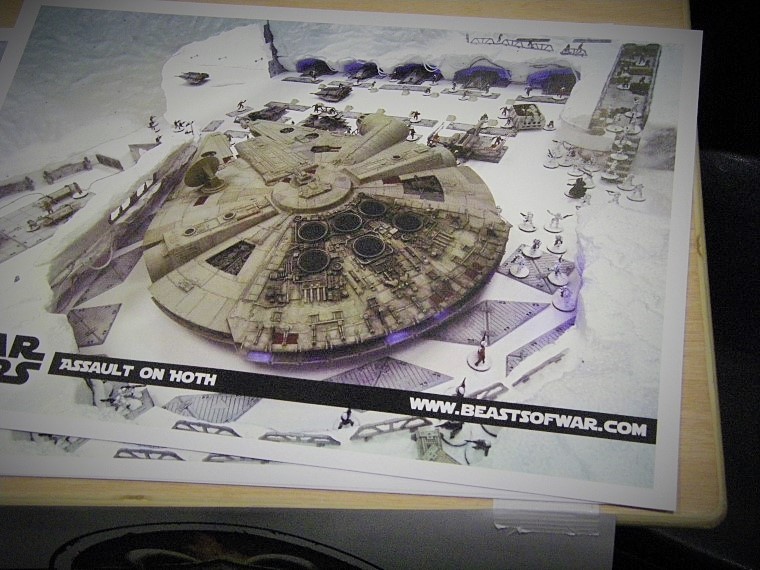 text
The Summary
Text analysis
Text analysis
Text analysis
---
That's the end - so why not go back to the Links Page and browse through some more stuff