Central London Wargames Club
* having an "official" motto would not really be very "Central London". In fact, the mere suggestion of having anything "official" at all would probably get you thrown out. If we could be organised enough to do it of course.
Now close to 40 years of existence, surviving through an anachronistic mixture of democratic anarchy and polite chaos
The Club runs two nights a week every Monday and Thursday at "Escape" which is just by Mornington Crescent Tube. The pub serves pizzas, and a decent array of Indian-style sizzling dishes too - highly recommended.
We meet at about 6-ish on Mondays and Thursdays (although some people turn up earlier and play all afternoon) and we are happy to play most things, although mainly of a historical flavour. There are usually at least 4-5 games going on of various sorts (sometimes many more).
L'art de la Guerre Ancients & King of the Battlefield (penned by a club member) are probably the most popular right now, but a range of other things are played too. As well as being the ancentral home of King of the Battlefield, we have also developed Gavin's award winning best in show at SELWG 2011 and 2010 World War 1 Air game, and Alan's teeny tiny ships game, Ironclads in Action which covers the entire second half of the 19th Century
Other rulesets you will see being played include Saga, Flames of War, Dragon Rampant, Bataille Empire, Blucher, Fire & Fury, BKC & CWC, Great War Spearhead, Chain of Command, Star Wars Armada, Gaslands, What a Tanker. Overall Ancients is just about the most popular, although there can be everything from ACW ships to Space ships, skirmishes to massed battles, 6mm to 28mm, as well as boardgames. On both nights we have room for more players and more games...
Central London has a groups.io online email list thingy for club messages and arranging games which you can join. Its the CLWC Group.
To arrange a game or if you have any questions please or
We also organise the odd one-day competition, and have run Saga, Epic and L'Art de la Guerre in recent memory.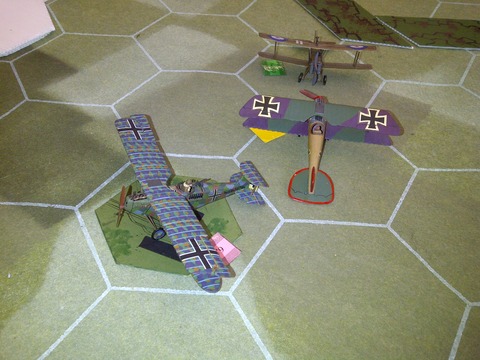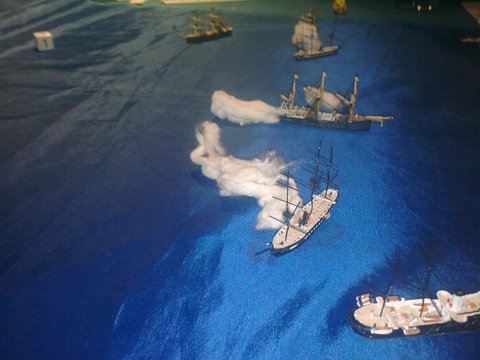 The key fact is that we meet in a PUB, and technically we aren't even a club, as we have no membership fee, no committee, no club constitution and none of that boring political stuff that goes with it. Did I mention that there is a bar ?
The Escape is fairly near Euston Station. It is outside the Congestion zone, but that finishes at 630pm anyway, and there is also parking nearby. There is also (this) website at www.clwg.org.uk
This is where it is for those of you too incompetent/lazy to type it into Google yourselves - The Escape in Mornington Crescent
Unusually for a wargames club, there are very few of us who could objectively or accurately be described as "fat". We also have an unusual distribution of facial hair, in that it that the hirsuteness of our membership roughly mirrors that of the general population. The B.O. however is still a problem.....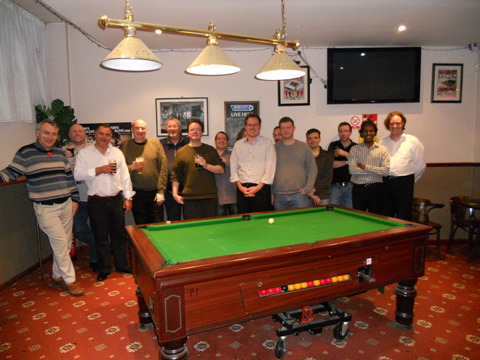 ---
Blogs and stuff
Some of us have our own blogs (click each post to be taken to the relevant blog)
One of our players, Sean, has tried out ADLG at 400 points - here are his thoughts
On the weekend of June 11th 2011 some of the club members played a big Fire & Fury game (Antietam) as part of an art project in an art gallery in Piccadilly. This is part of an installation by Swiss artist Christoph Buchel, and has been reviewed in both The Guardian and The London Evening Standard. Read the report of the game here
---