15mm WW2 US Army for PBI
I'be been tempted into buying some of the Forged in Battle 15mm US infantry to make up a PBI force to go with my WW2 Germans.
The infantry are supplemented with some Peter Pig bazooka men, tanks and jeeps from Battlefront and some M3 half-tracks from Old Glory's 15mm Command Decision range
A whole platoon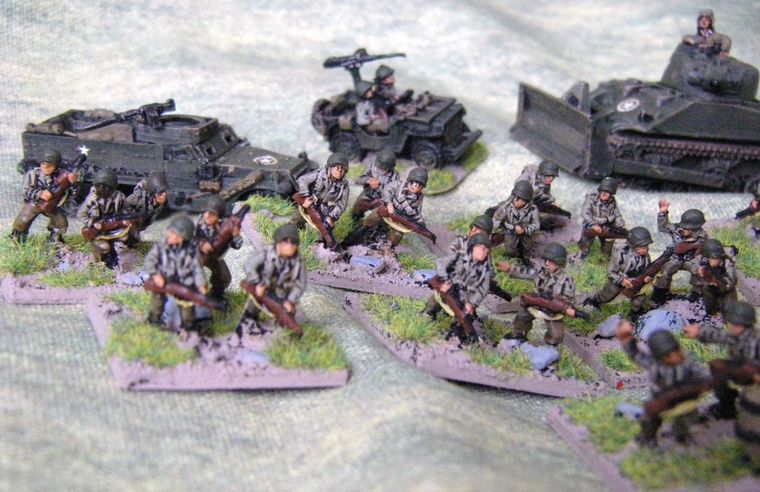 Close-up on the infantry. The poses are a bit generic for my tastes - I'd prefer more actually shooting and less lurching forward - but they paint up really well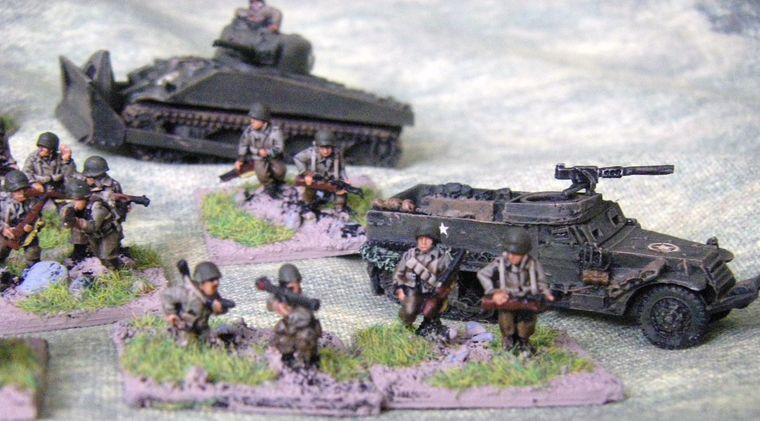 LMG teams in front of an M3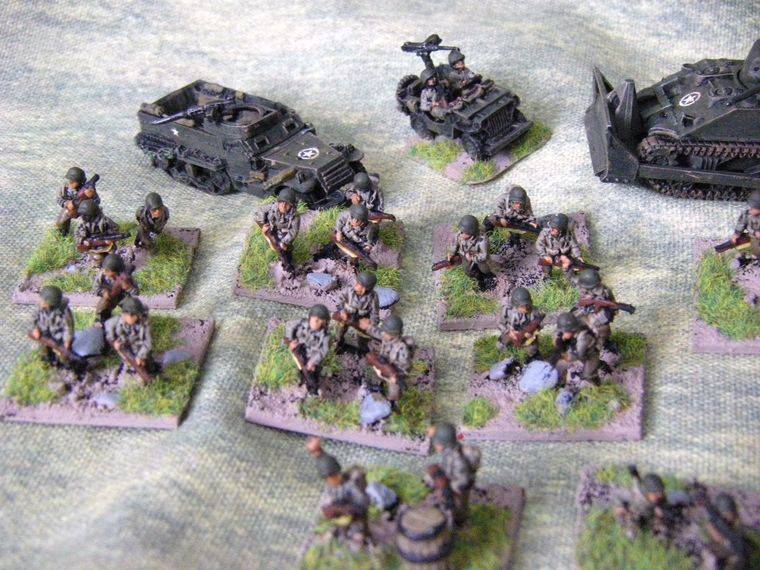 Infantry with half tracks and jeeps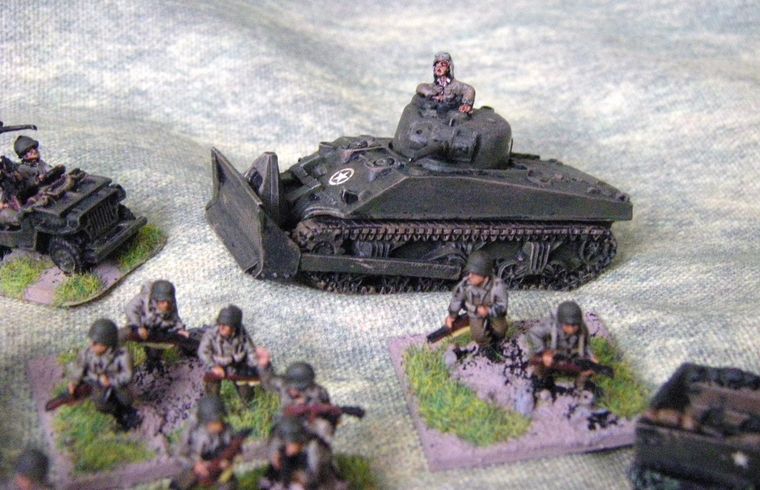 Battlefront Sherman with dozer blade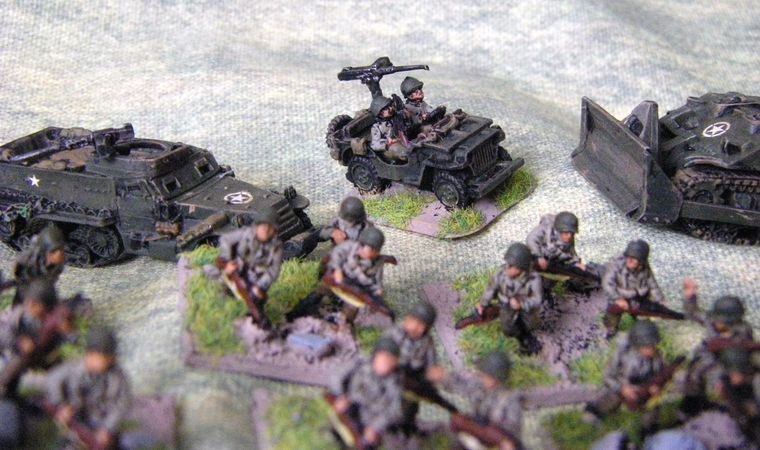 The Jeep from Battlefront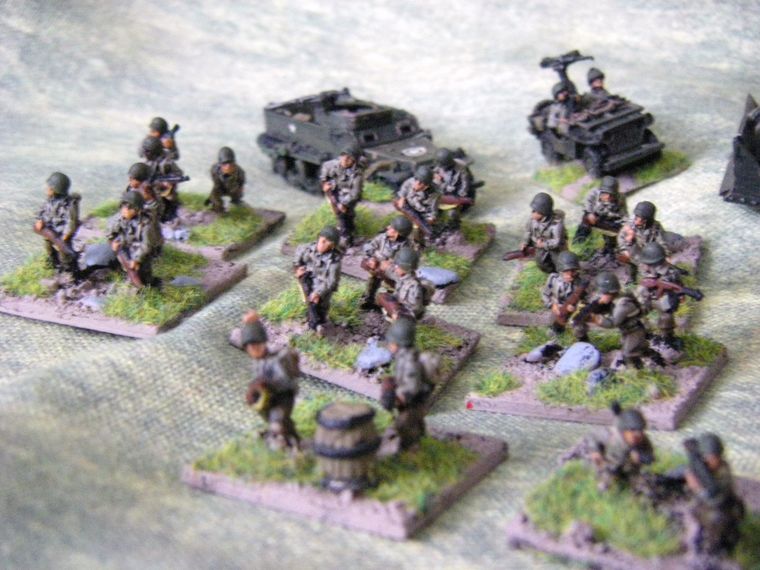 Infantry with half tracks and jeeps
Tank and Dozer blade - why not ? Makes some pretty boring tanks more interesting!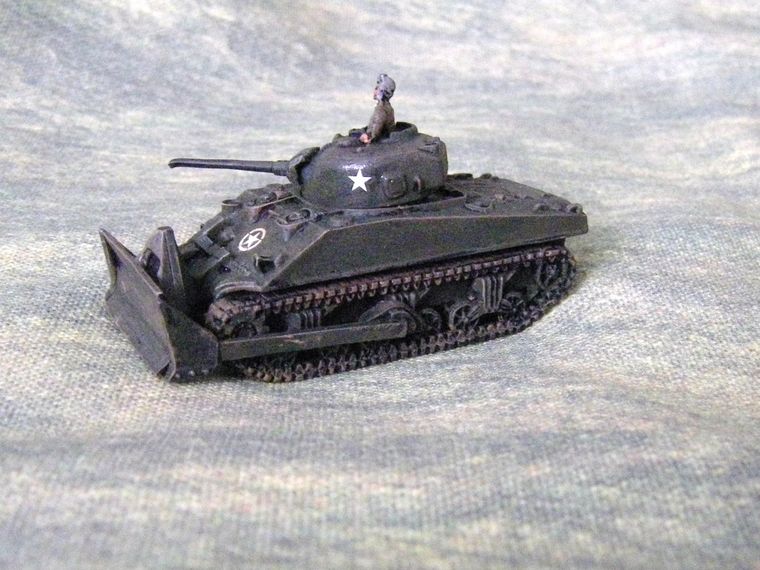 Sherman again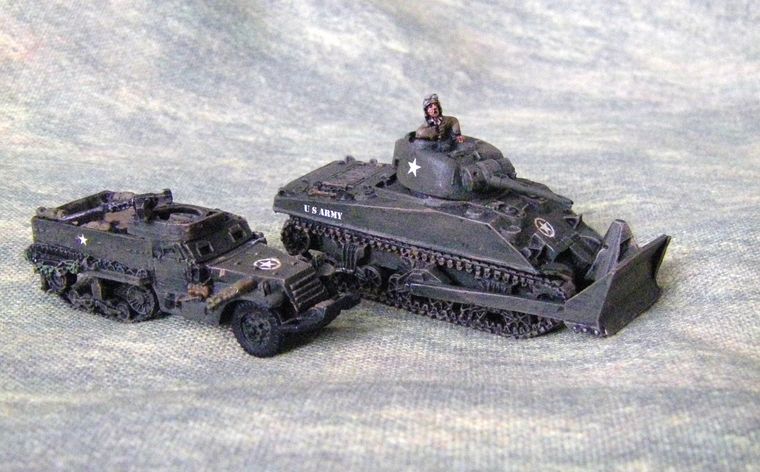 Battlefront Sherman and Old Glory Command Decision half track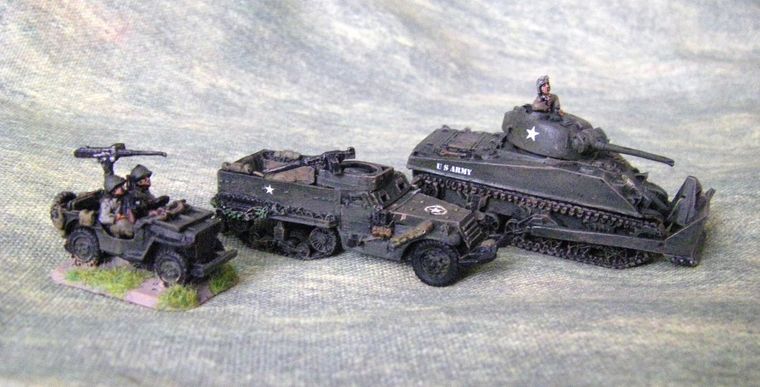 Half tracks and jeeps and tank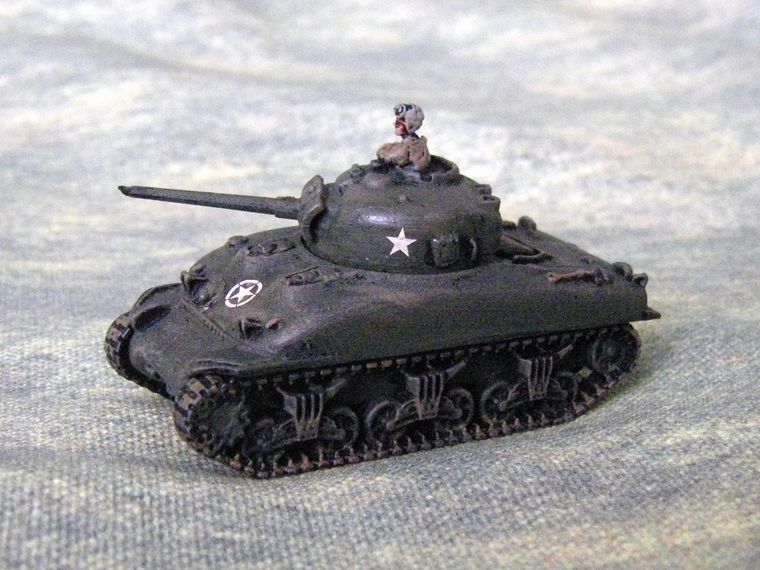 Standard Sherman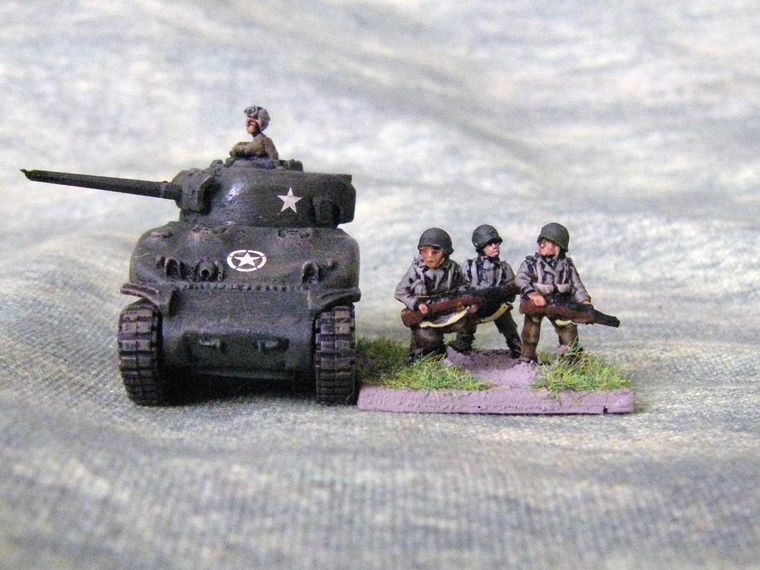 Battlefront Sherman and FiB infantry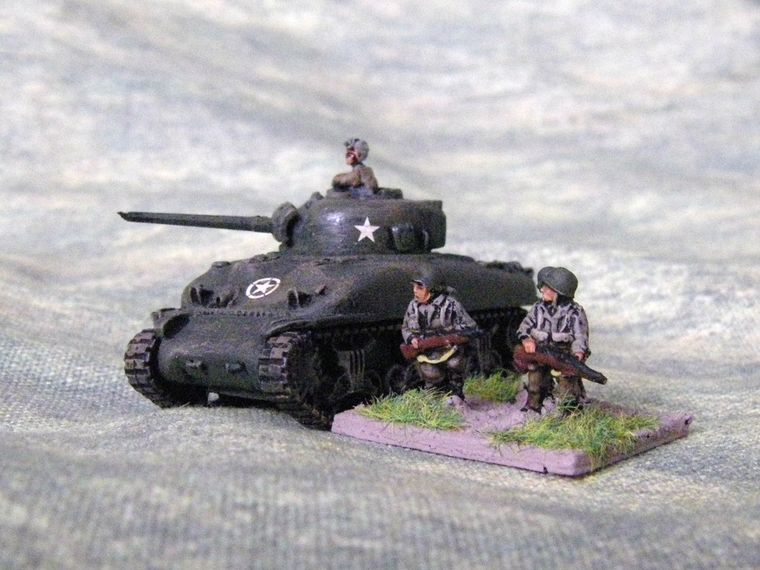 Battlefront Sherman and FiB infantry
There are a number of Battlefront stockists operating through eBay who have eBay shops - which means they are all selling Battlefront FoW stuff on a "buy it now" basis including: