Photos of L'Art de la Guerre Indians
An Allied Contingent - Refurbished
Having flirted with the idea of actually using my Classical Greek armies on many occasions, and now discovering that the Indians also work well with the Sassanids I decided to refurbish a Classical Indian allied contingent which had been languishing in a drawer for many years, converting them to L'Art de la Guerre DBE double based elements
There is lot's more of this stuff on my Links Page
The troops also got a bit of a ArmyPainter washing, and some more exciting and vibrant static grass as a result - and I also rebased the General onto a 40mm round base.
Here they are, photographed in bright sunlight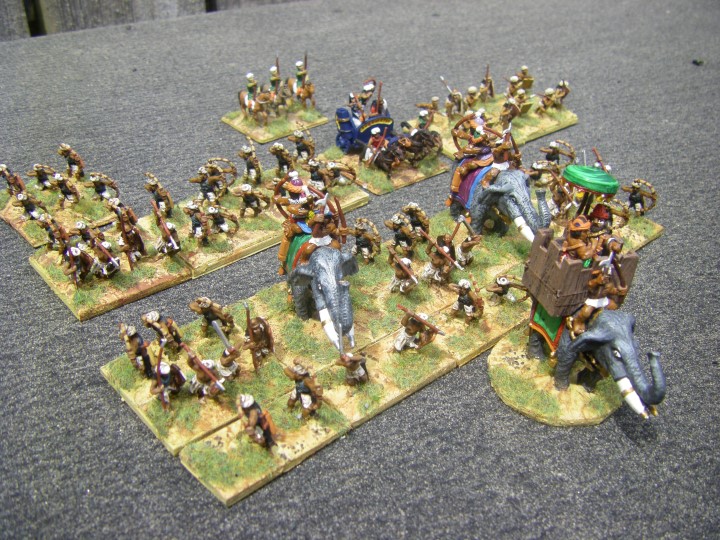 This is the full set, 4 bases of DBE Sword/Bow, 3 bases of just bow, 2 Elephants, a General, the mandatory Crap Cavalry, a Chariot, some LF and a couple of Javelinmen/Spearmen MF as well who snuck into the project somehow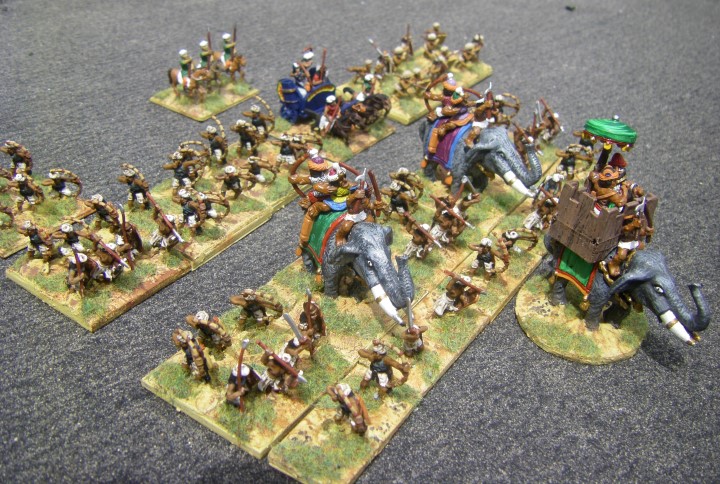 The Indian infantry are all Museum, the elephants Tin Soldier
Having the General on a 40mm round base makes him stand out - essential when he is playing along with real elephants.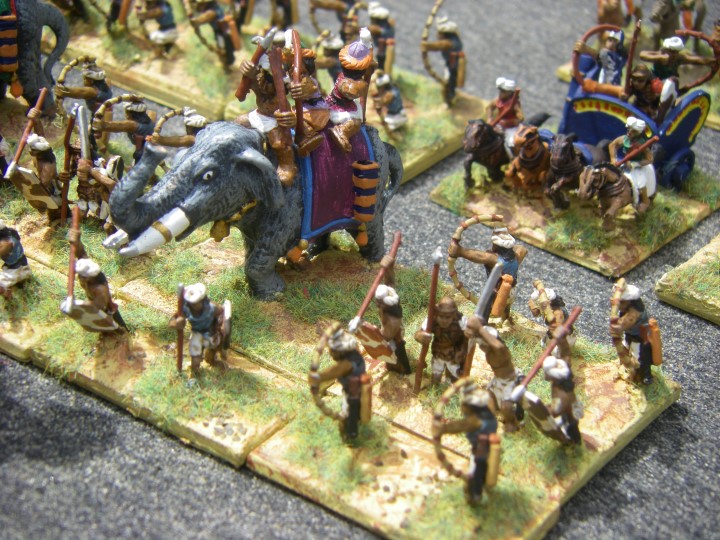 Getting the LF in the right places on the base to fit under the elephants trunks needs to be borne in mind when basing...
The General unfortunately still has a casting line down the middle of the elephants skull, but at normal distances this isn't really visible. The Tin Soldier elephants are maybe not the most accruate representations of what a real elephant looks like, but like all Tin Soldier stuff, their charm outweighs realism IMO.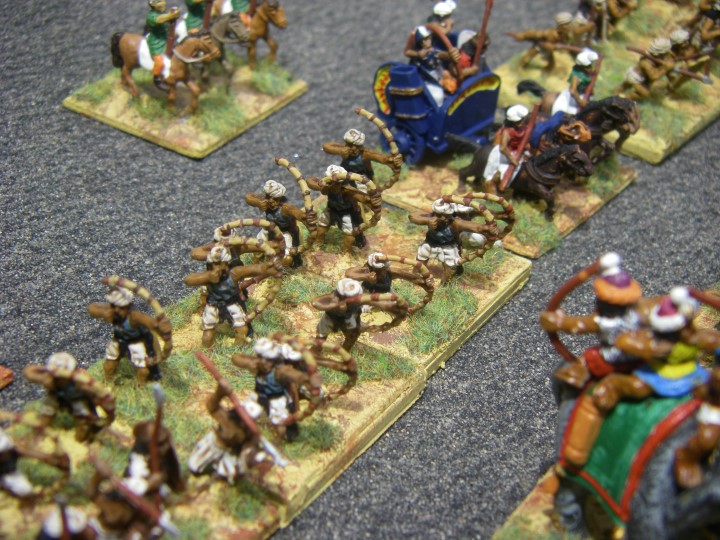 Pre-refurb the bowmen all had brown bows, but a few stripes of sand colourd paint turned them into bamboo-esque bows. A technique I'd worked out a Poison Gamin for Malifaux
The Poison Gamin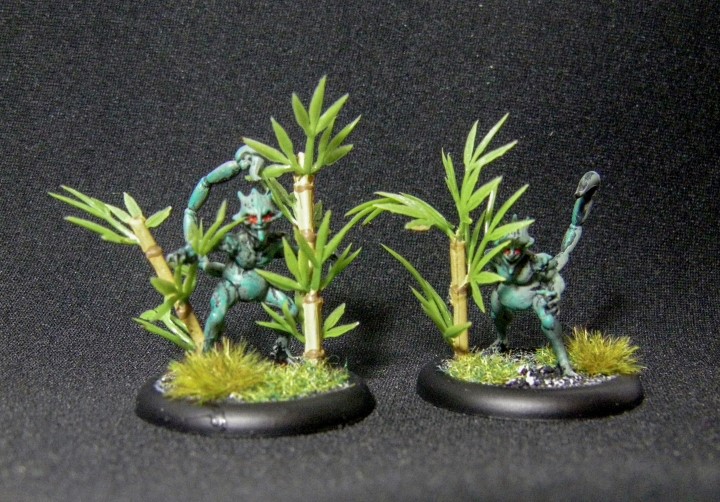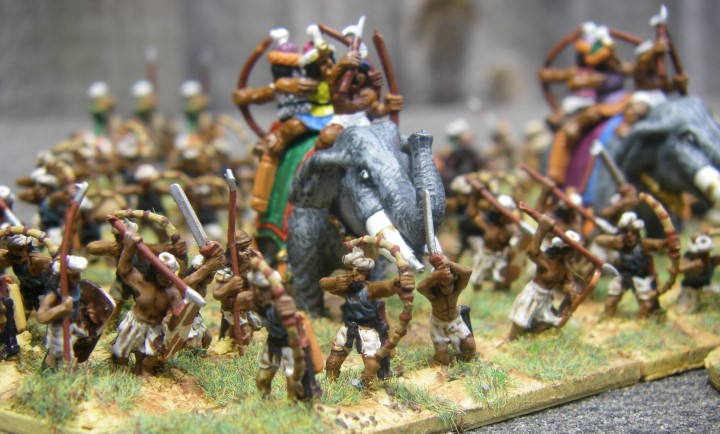 Close up the battle damage from previous usage is still visible - these may well be 25-year-old figures!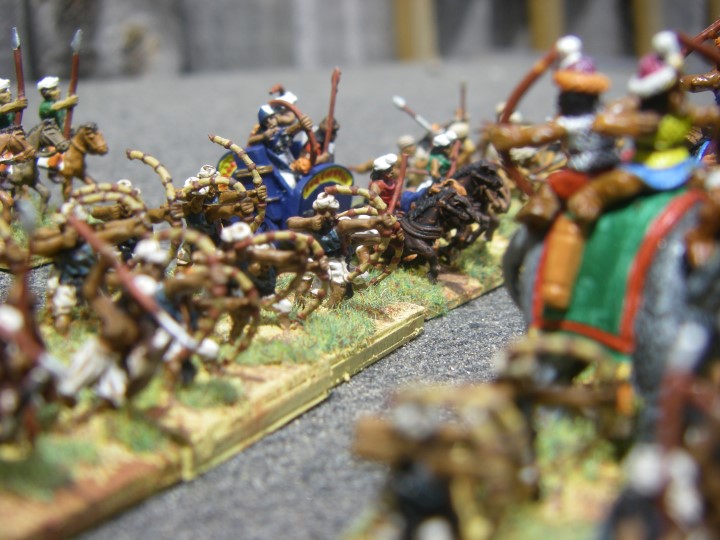 Museum figures bend well, due to the metal they are made of, and so an occasional repaint of the bendy bits, like bows, is probably to be expected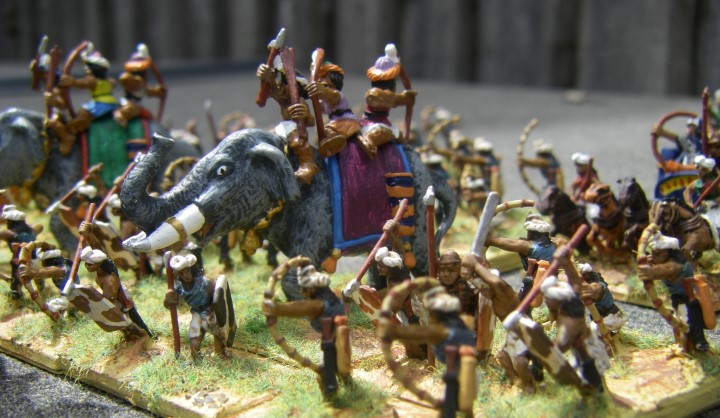 The elephant keeps a watchful eye on the infantry...!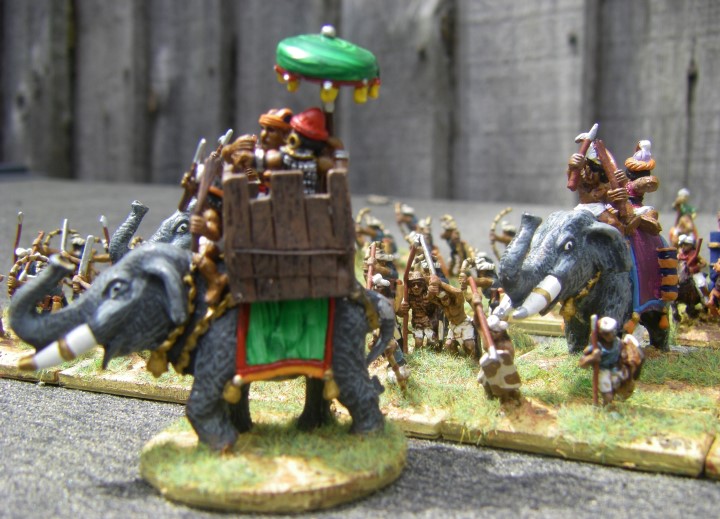 The green on the Generals elephant had an odd consistency, and didn't really give good coverage - but the effect that ended up as a result is quite nice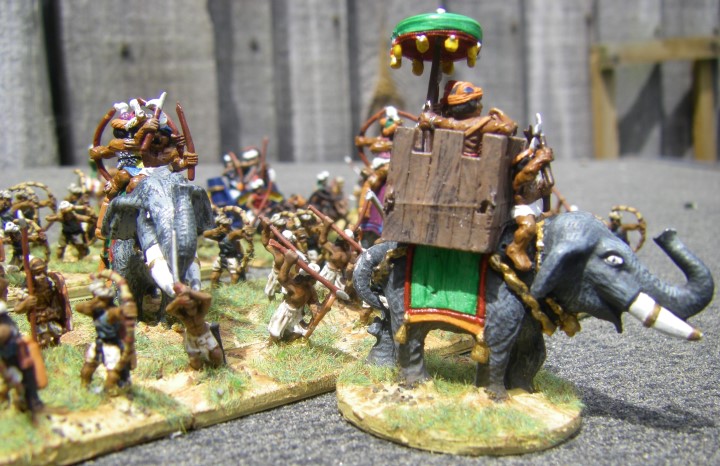 The wash of the ArmyPainter highlights the figures pretty well - Museum are well cast for inking and washes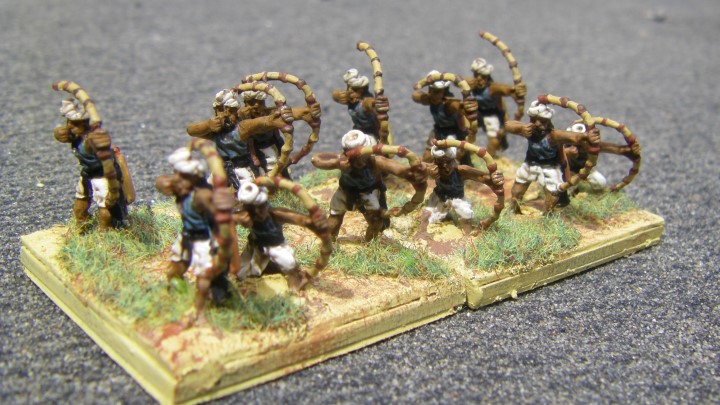 Hewre the bows are clearer - and you can see how starting with the dark brown and then doing the paler bamboo colour is much easier than doing it the other way round.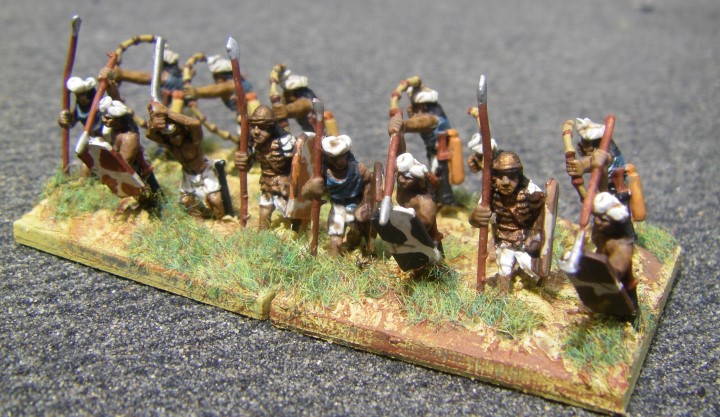 The front ranks were originally HI - I sliced the men and woodfiller basing material off their old bases, and glued them onto a 40x40 MDF base with a rank of infantry. Then a bit more filler and drybrushing saw them become a coherent base - but without having to recover the whole base with filler.
These close up photos always show where static grass has jumped onto the figures. Hopefully it brushes off!
The Summary
So, an easy refurb job to give me a complete Indian allied contingent for Classical or Sassanids.
Some of the troops will also work well for various Arab-style armies as well - and Indian Bowmen can appear in Aechemenids too
The question is when will they make first table-fall.... ? Maybe in Salamanca this summer?
---
That's the end - so why not go back to the Links Page and browse through some more stuff