The Waldgeist and others for Malifaux
Painting the new models plus some other metal bits and pieces
What's Going on Here Then?
Malifaux is a steam-punk set skirmish game by Wyrd Games with some really well developed back-story on the different factions. I have painted some more stuff that is visible here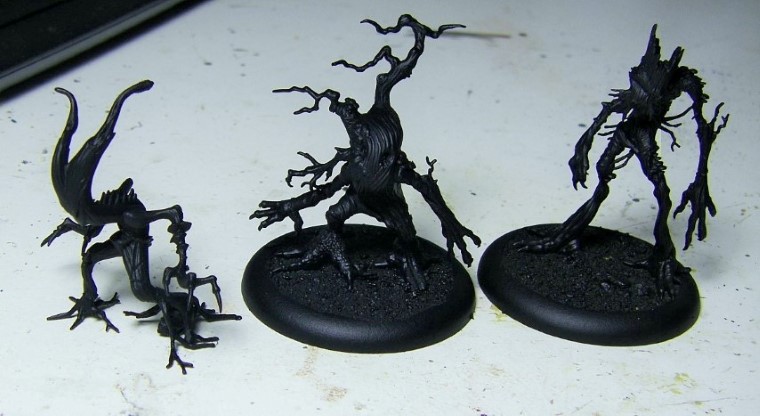 Here is the new plastic Waldgeist with a basic black spray. I left the guy with the skull under his foot off the base so I could paint it more easily after undercoating, but normally I like to base the models before spraying black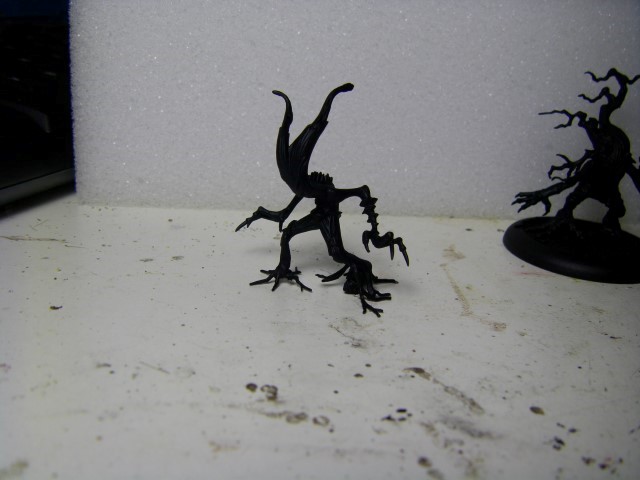 a lone Waldgeist tries to escape, mortified by the horriffic state of my painting table...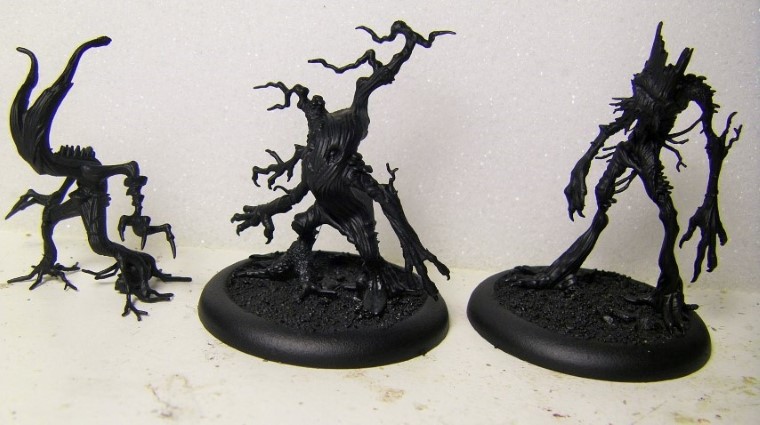 Still undercoated....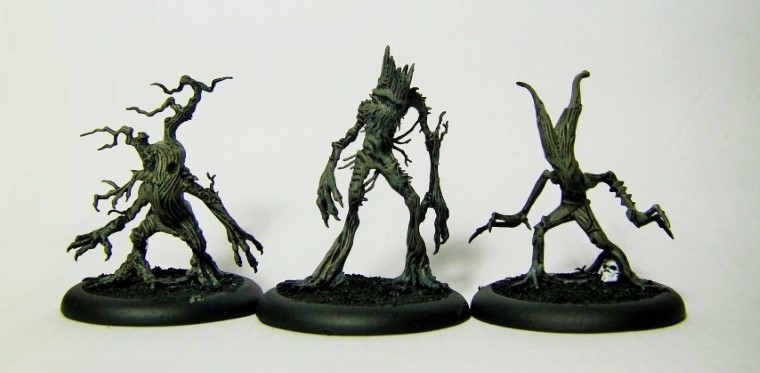 This is the black undercoat, with a drybrush of German Field grey (which is quite green)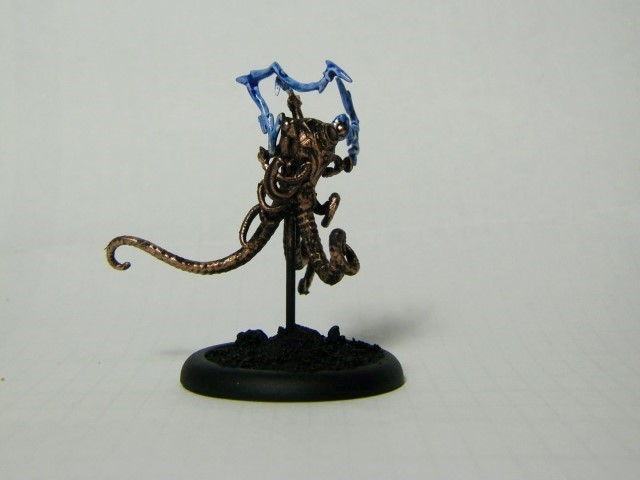 An Electrical Creation.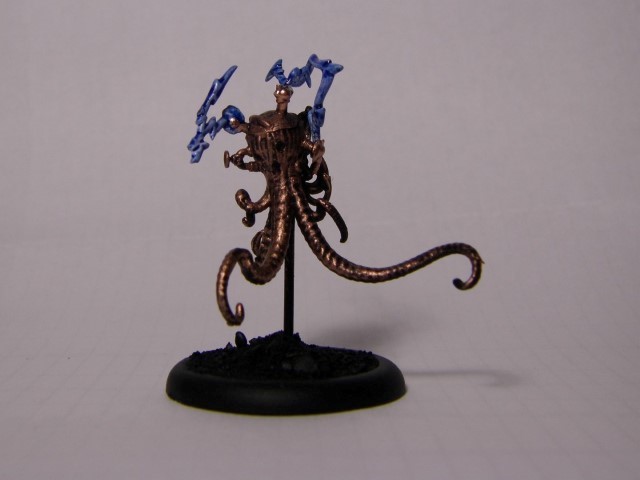 And again.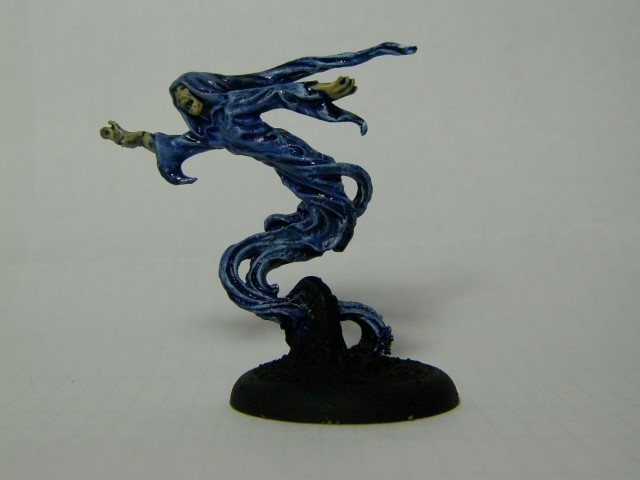 This is a Reaper Minis ghost thing, which I think will be a substitute for something - maybe the "Essence of Power". Its plastic, and it costs under £2. Hoorah!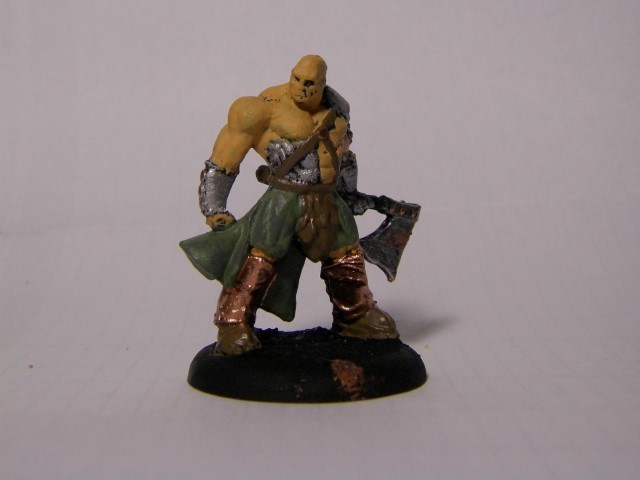 A substitute piece for Joss - again from Reaper Minis plastic range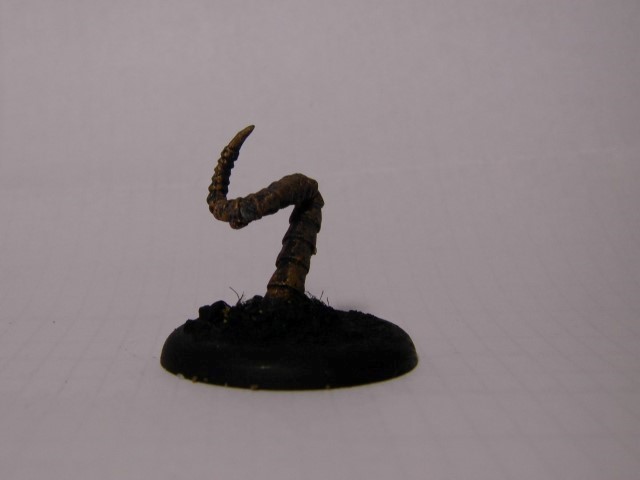 This is the thing from the Alternative Ramos model in metal - I have taken it off the Ramos base and it's now a cheapskate Soulstone Miner!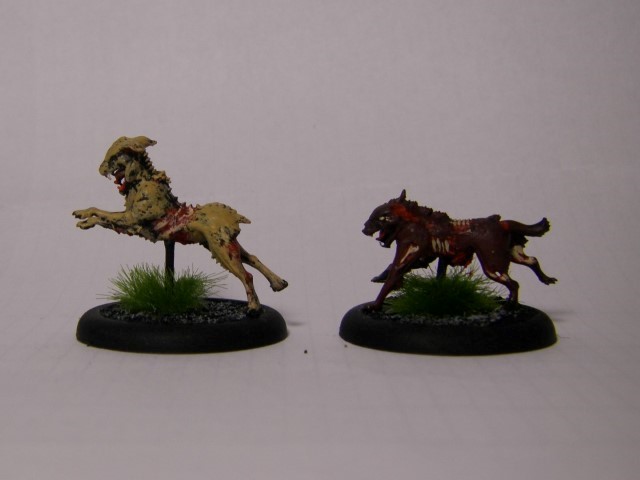 Canine remains, pinned in mid-leap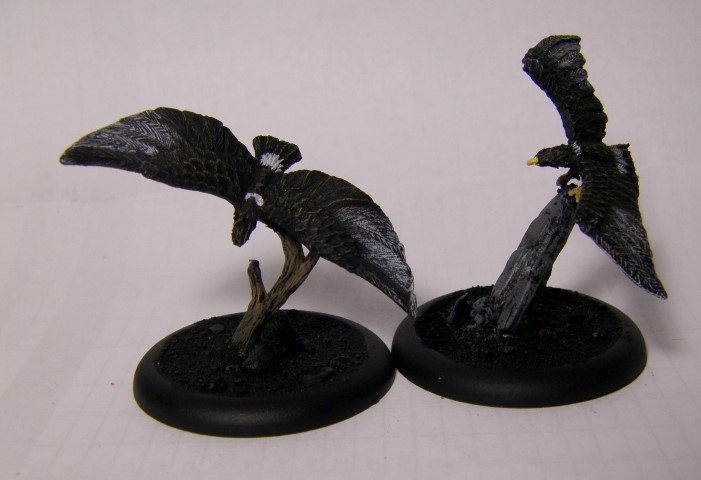 Metal Raptors - colours based on Verreaux's Eagle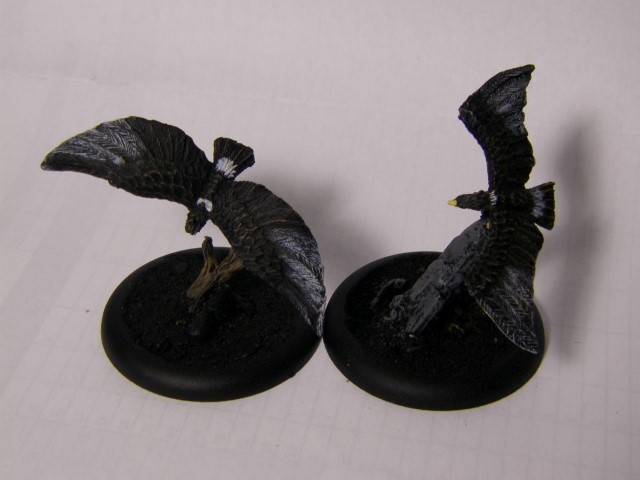 And again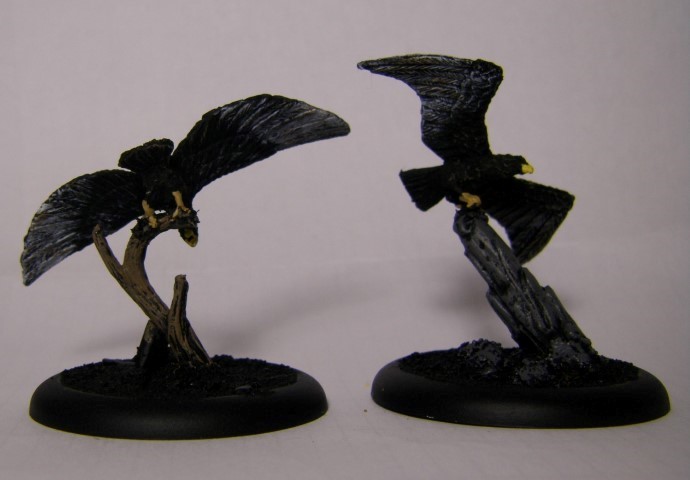 And again.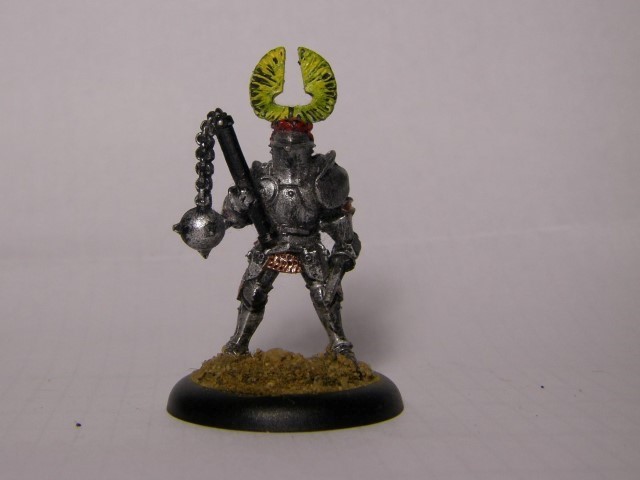 This will be for the Hoffman crew that I accidentally started, having bought a Hoffman thinking he must be a Arcanist Minion. Its a Magister Militum figure i think, but with some dark wash it becomes a robot of sorts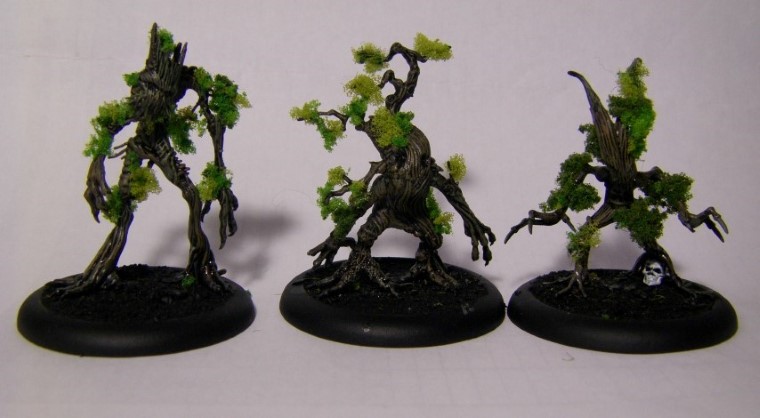 The metal Marcus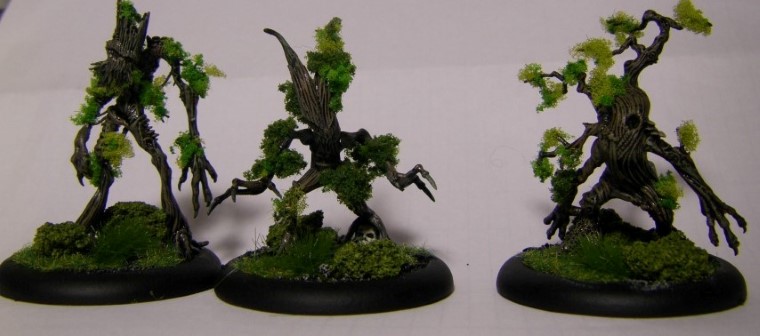 Waldgeist after a Peat Brown ink wash, plenty of other drybrushing coats (including GW Graveyard Earth, which I always find to be a good "wood" colour" and also some highlights in a lighter green). I've added some clump foliage to the branches that "fell off" some railway trees I've got kicking around.
and again
I have a page with links to all of the Malifaux content on this site which you can find here
Malifaux Rules
Order on Amazon here
View My Stats for Malifaux pages