Photos of Phalangites from Minifigs tarted up in 2018
With VVV Shield transfers and stuff
My Classical pikemen date back many years, and are some speed-painted Minifigs figures designed to be shoved together in multiple ranks and viewed from a distance..
Rebasing them from DBx to 40x40mm ADLG bases has given me a chance to tart some of them up a little however.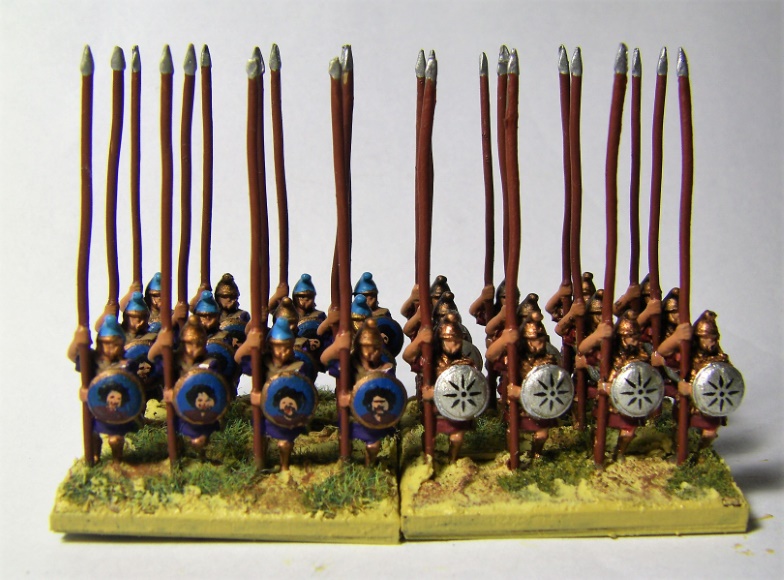 This has seen some given more colourful uniforms and boldly-painted shields - and others given Veni Vidi Vici shield transfers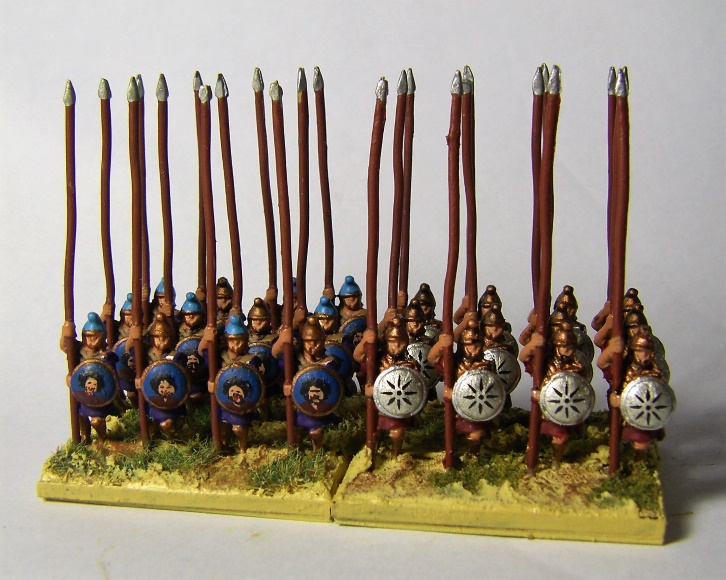 Using VVV seems quite radical in this era of sticking Little BIg Man on everything! The self-painted ones on the left are a bit weird in close up too, but OK at battlefield distances.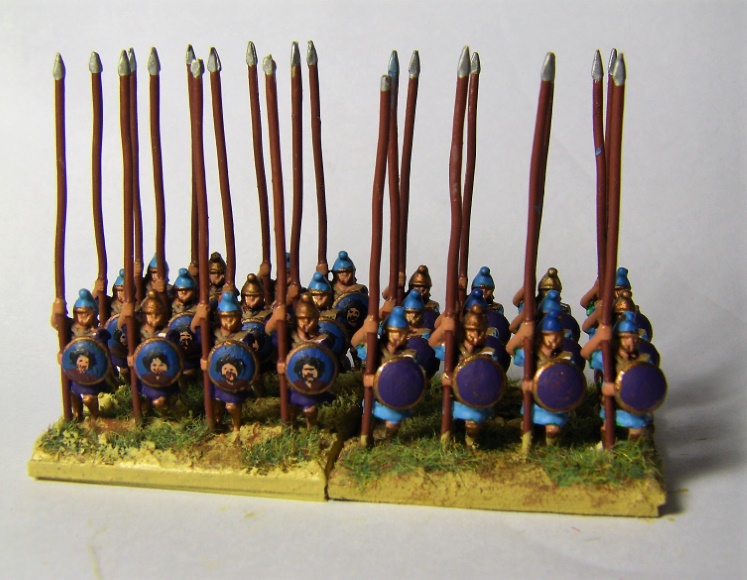 I aim to use some white VVV transfers on some of them too - but Essex were out of stock
Strangely, Essex sell VVV transfers more cheaply than VVV do themselves. Their postage is also cheaper too!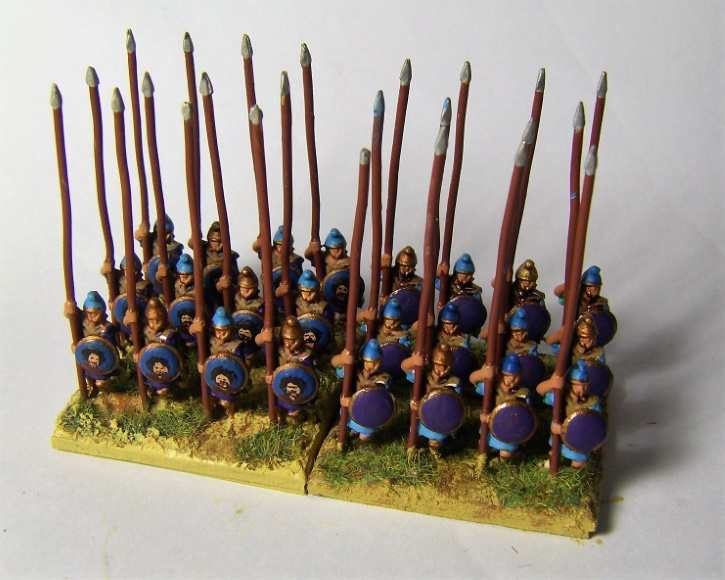 I was skeptical about painting the hets blue, as I didn't want a unit of Smurfs. But it's seemed to work out OK I think.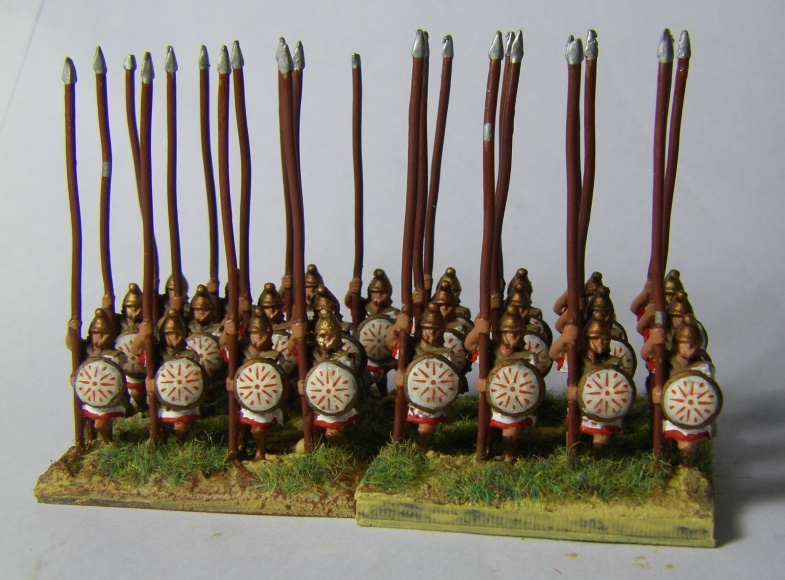 These are the classic VVV transfer for Makedonian and Seleukid pikemen.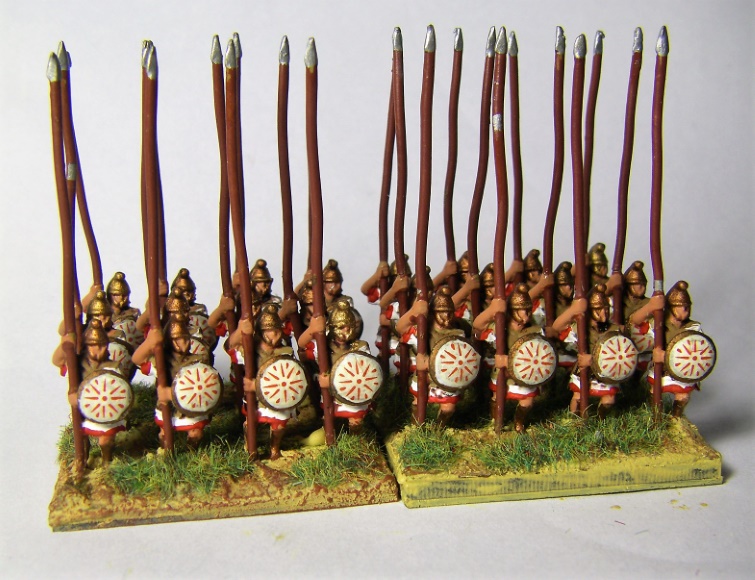 Sandwiched between two coats of Gloss varnish and then matt varnised to finish them off.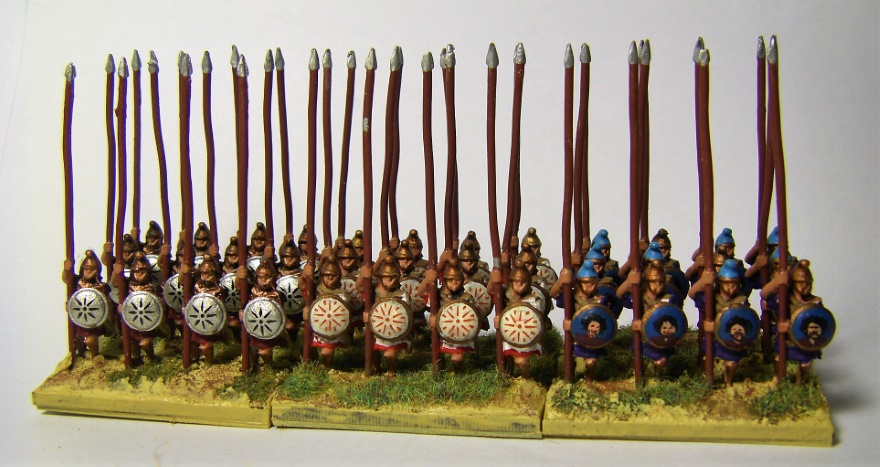 All three patterns on display. Should make my pikemen much more interesting to look at than the blank lazy shields they had before!
Applying Decals the Professional Way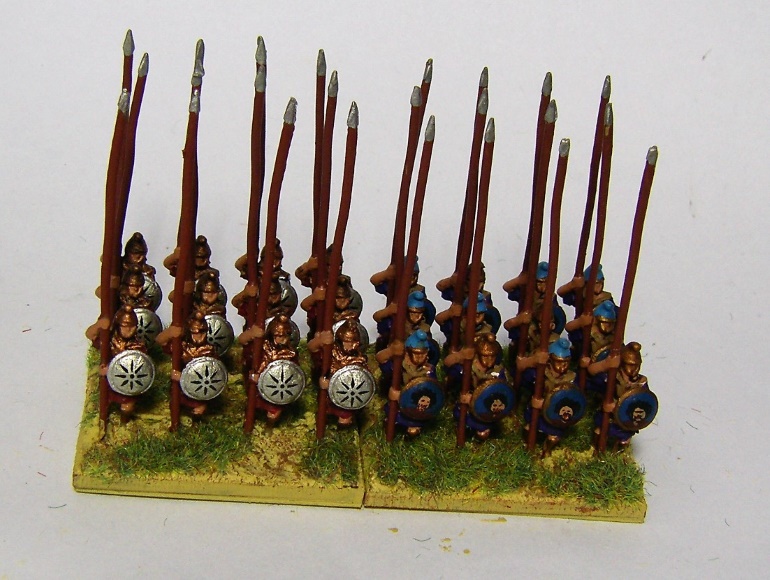 I left some as silver shields, but still added a transfer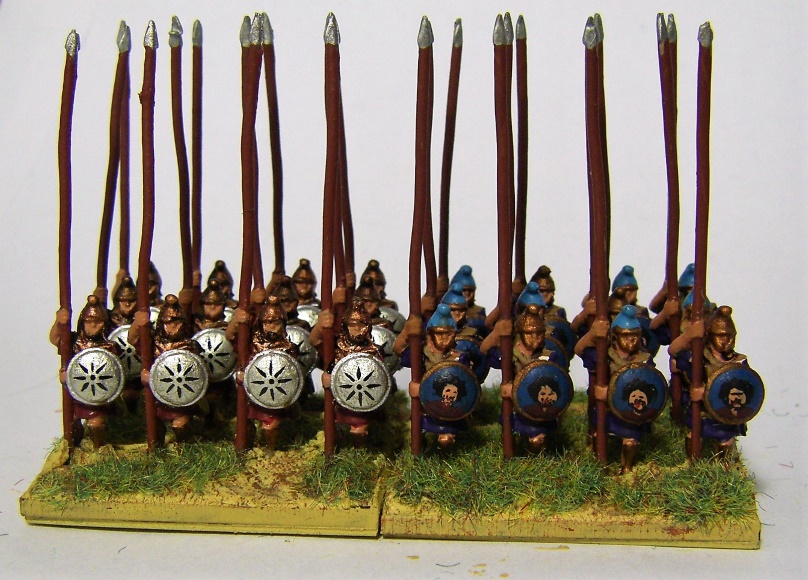 Ready to go!
The Summary
These Minifigs pikemen are pretty old-school figures when set against today's modern castings, but as wel all know, Pikemen are only ever seen in blocks, and so the benefit of painting each individual man fantastically well is rather wasted - especially for the rear ranks
For ADLG 40x40 pikemen bases this is doubly true, as they are an indivisible unit and the rear ranks may well never be seen individuallly
Sliding on waterslide transfers is however still possible even when they are ready based - and it has a very positive effect in drawing the eye to the men and reinforcing the massed effect. Applying LBMS transfers would be impossible in this scenario, and would also be wasted on the rear ranks, and to a degree on these figures as well. So, a result for the Veni Vidi Vici boys all round.
---
That's the end - so why not go back to the Links Page and browse through some more stuff
You may also like....
View My Stats for My Match Reports Pages