Photos of 10mm WW2 Vehicles and Infantry for BKC
Painted in 2021
Since discovering Red 3 Minis at the PAW show last January (pre Lockdown!!) I've been slowly replacing, rebasing and repainting my 10mm WW2 armies, aiming to get a more coherent set of figures and vehicles for late war Germans, British and US forces on the table at some point under BKC IV
I've posted quite a few WiP shots so far on Twitter and Facebook, and also on my Blogger site, but have finally gotten round to doing some proper photos of the finished stuff as well in the lightbox. There is also lots more of this stuff on my Links Page
So, these are the "studio quality" shots of the 10mm British WW2 Vehicles and Infantry for BKC - the Germans are on another page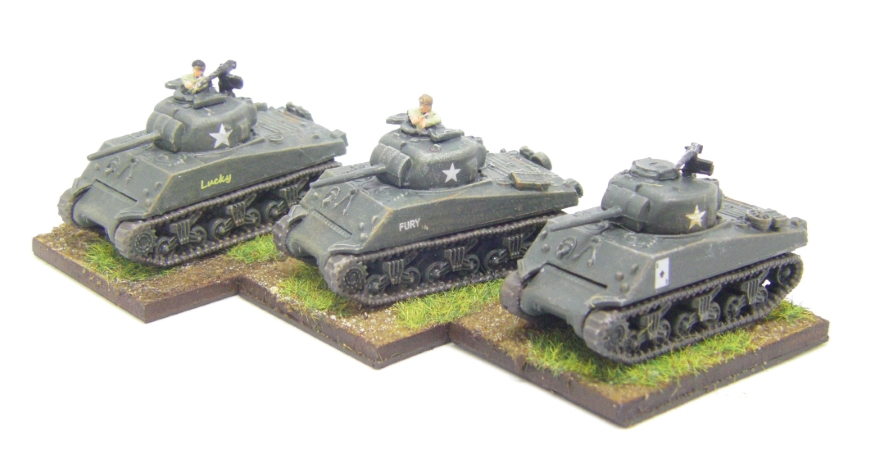 These are Victrix plastic Shermans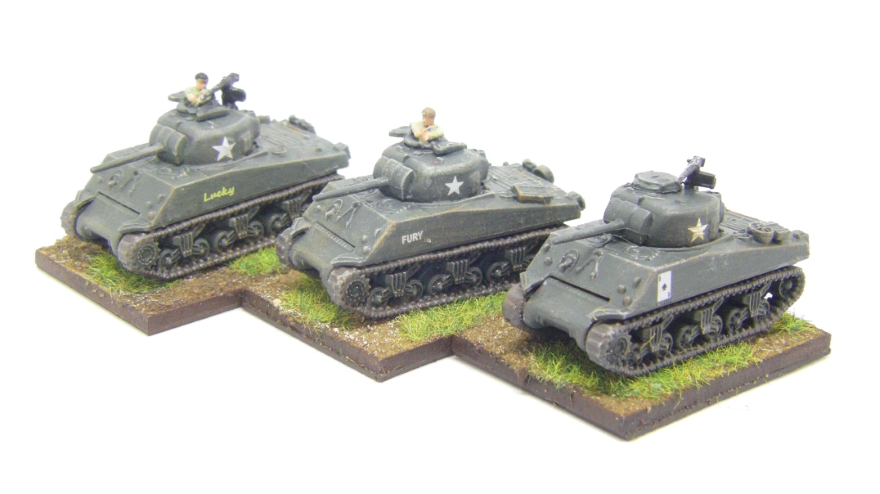 I used the provided decal set to give them a fairly generic US or British finish, without going too mad with too many stars either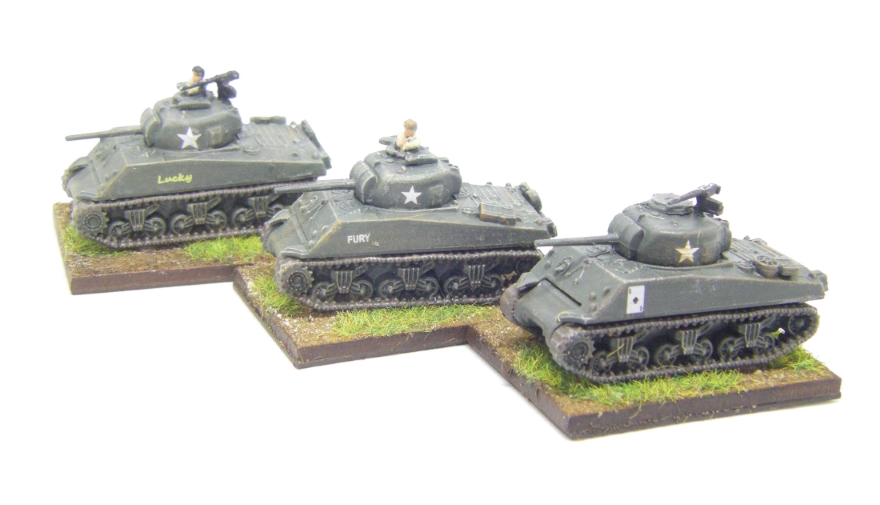 I did however use all of the vehicle names, many of which are quite American - they were just too cool not to use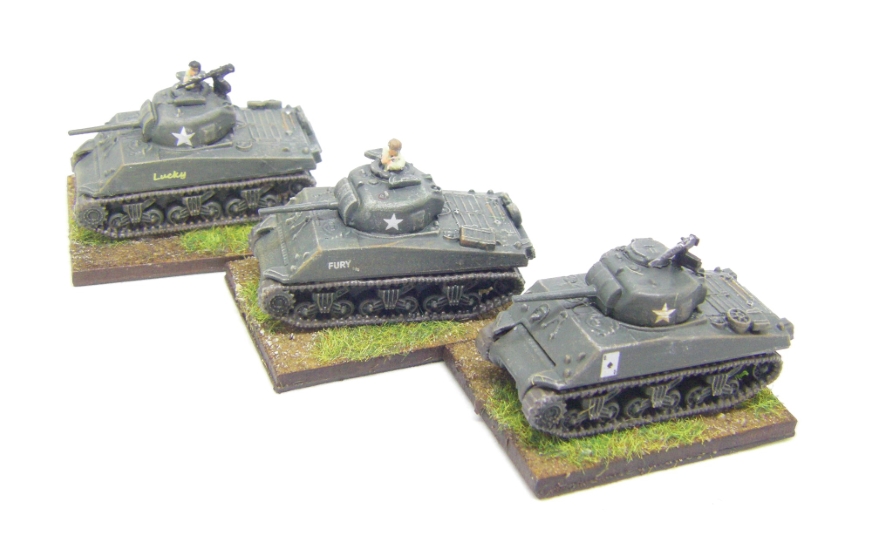 The base paint is Vallejo Bronze Green 897. They have a drybrush in Army Painter Leather Brown, and a light final one in Vallejo Ivory.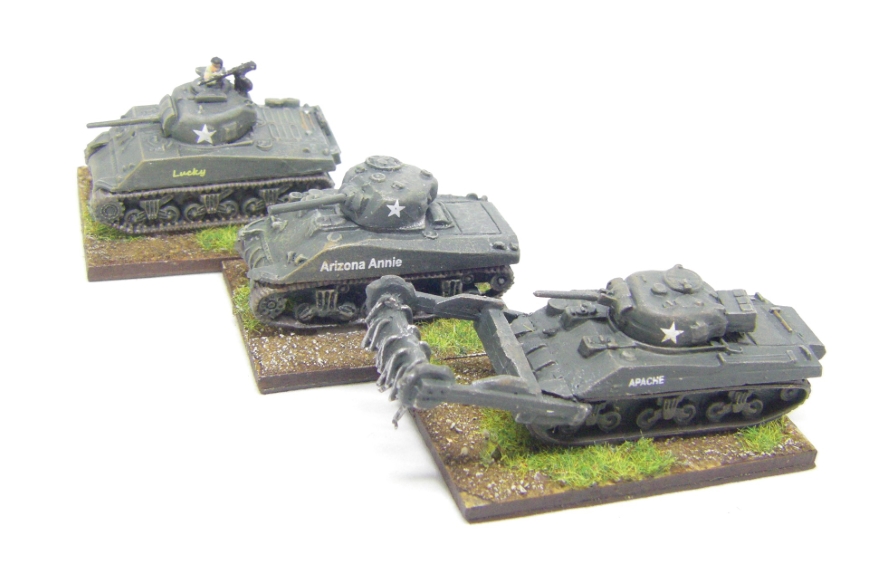 This shot shows a Victrix Sherman, then a Pithead one, and at the front a Pendraken Sherman Flail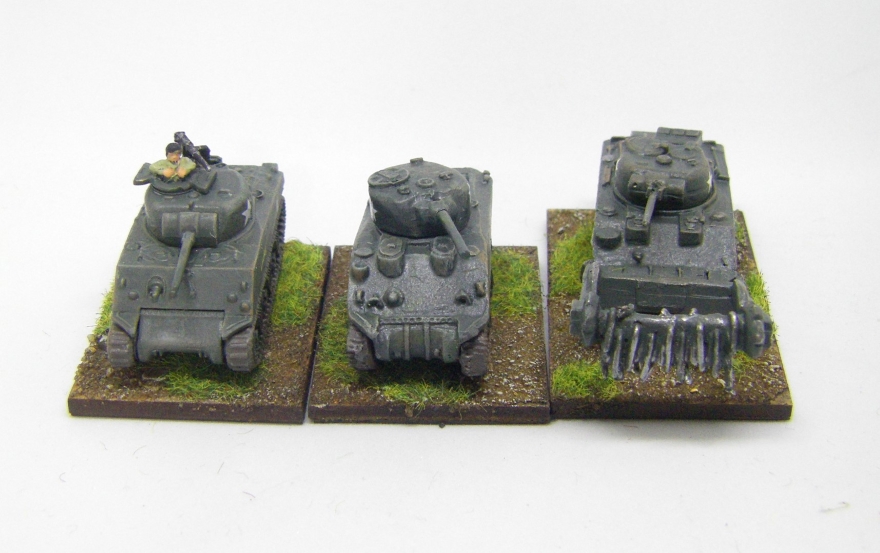 The same three tanks from the front view. The Victrix one is by far the best and most realistically proportioned I think.
Fury - Sherman vs Tiger battle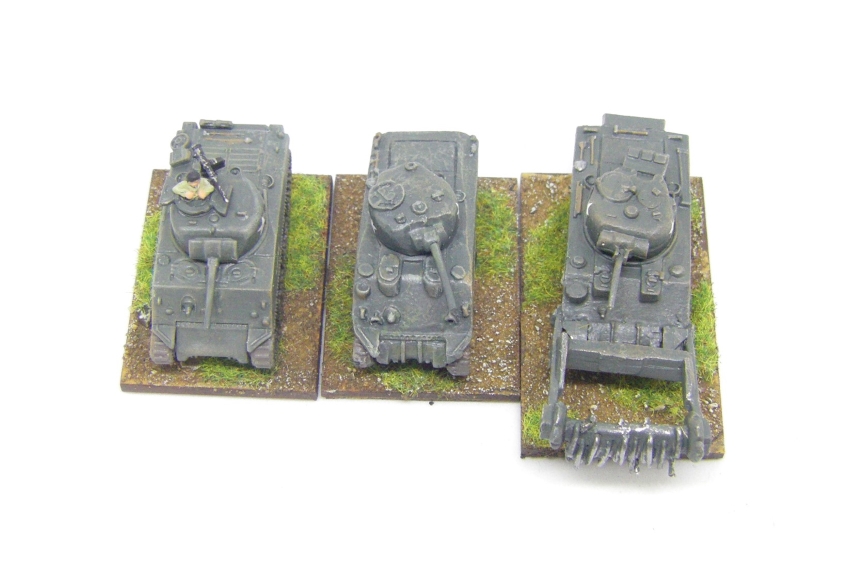 Here they are from above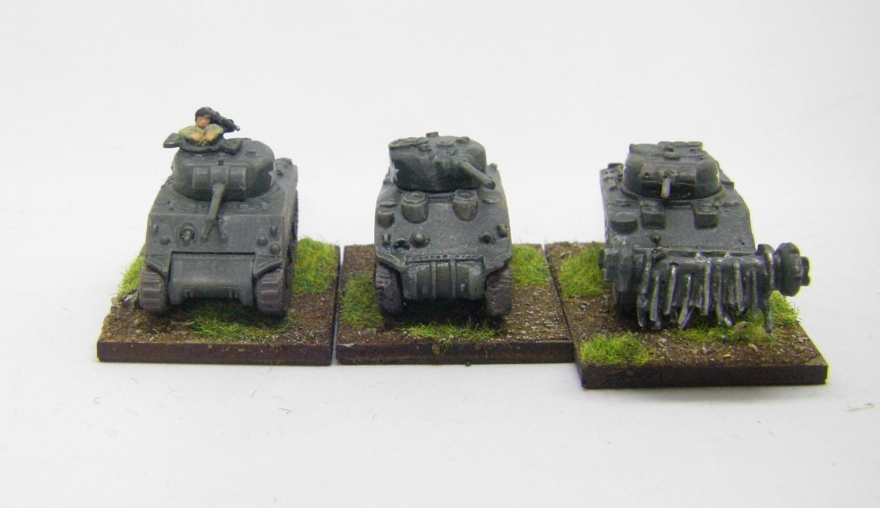 And from the front again. The basing is 30mm wide, and 40mm deep for the normal Shermans, 50mm for the flail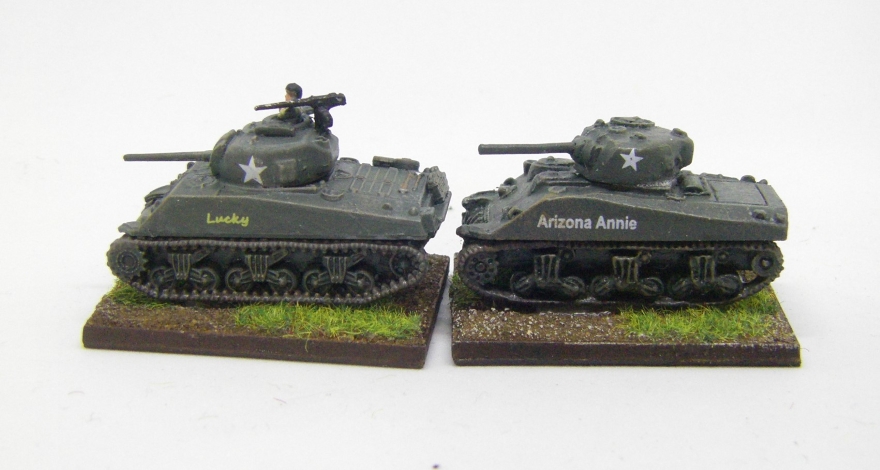 Victrix & Pithead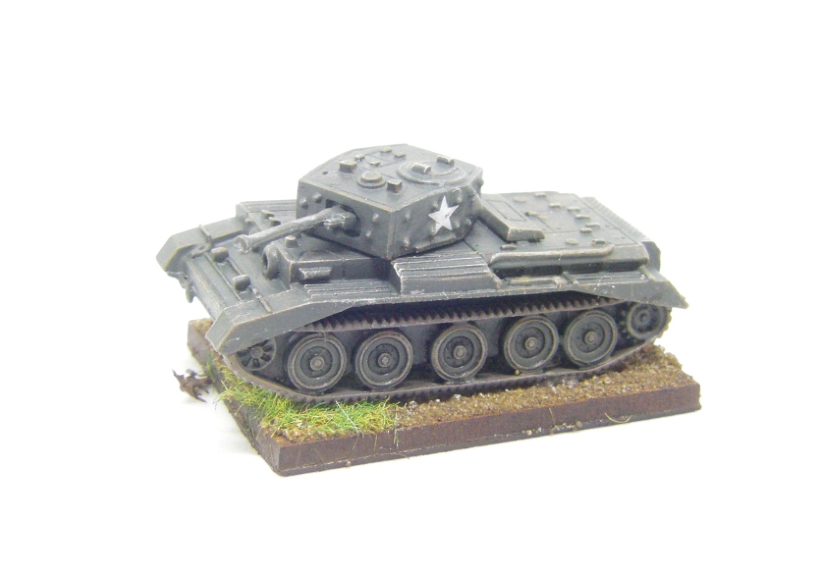 An Arrowhead (formerly Wargames South) Cromwell - amazingly detailed kit, although I think I have still got to add the turret bin again once I find it.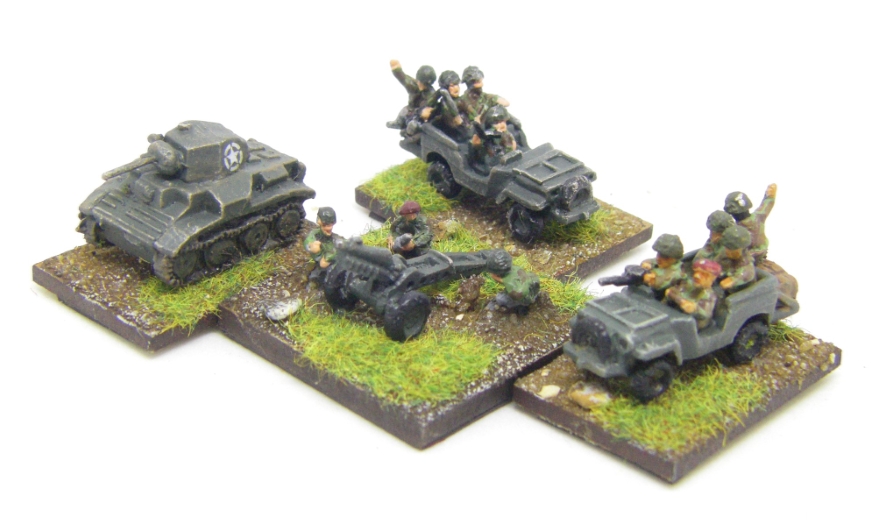 Tetrarch light tank, Pithead Polsten howitzer, and two Pithead British Airborne jeeps. Such a cool model!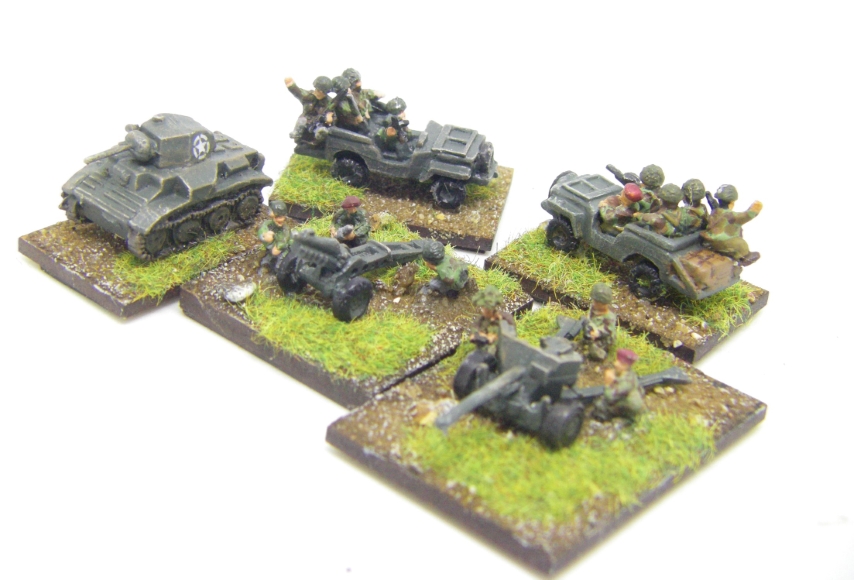 With added 57mm gun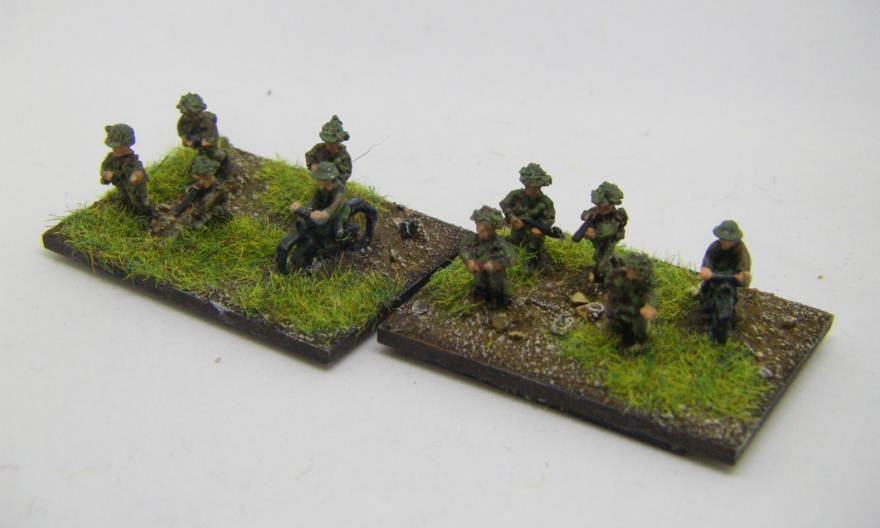 Wargames South British Paras with a Pithead motorcyclist as well to represent motorcycle riding Para units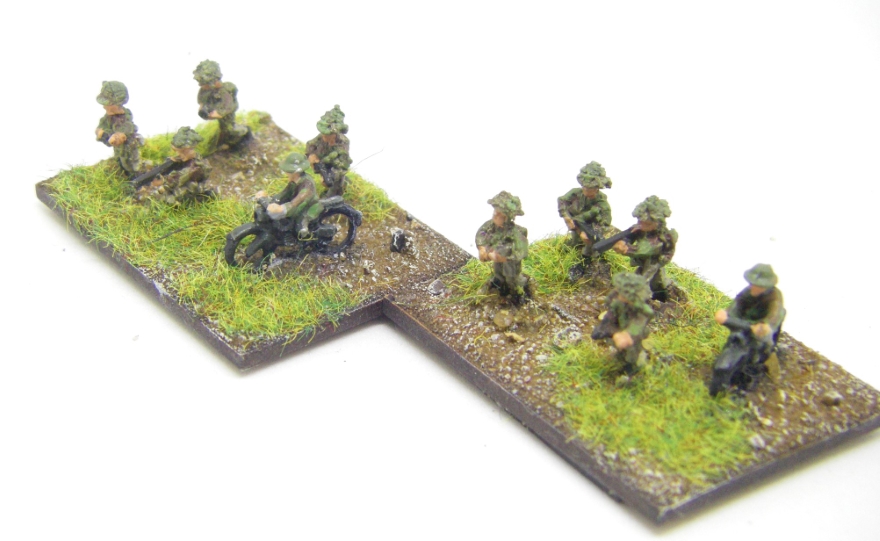 And with better lighting!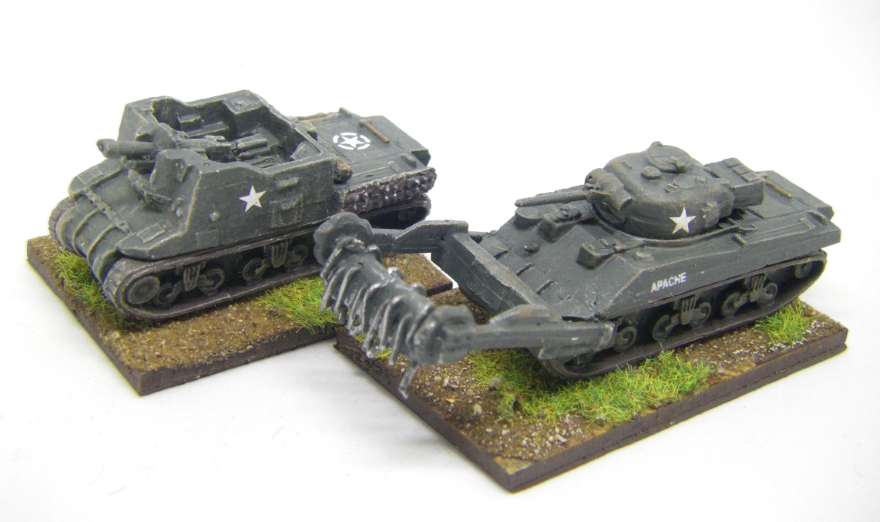 Pendraken Sherman Flail and Priest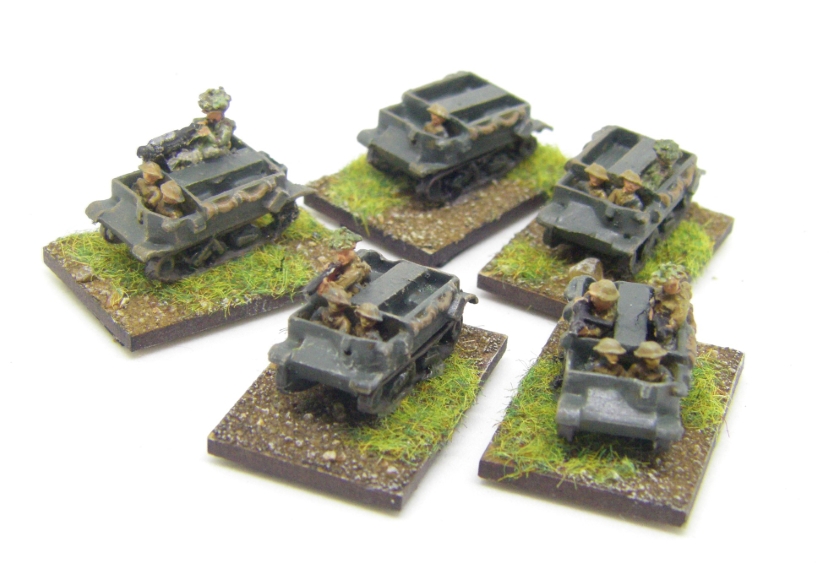 Minifigs Bren Carriers, with added passengers from cut-down spare figures.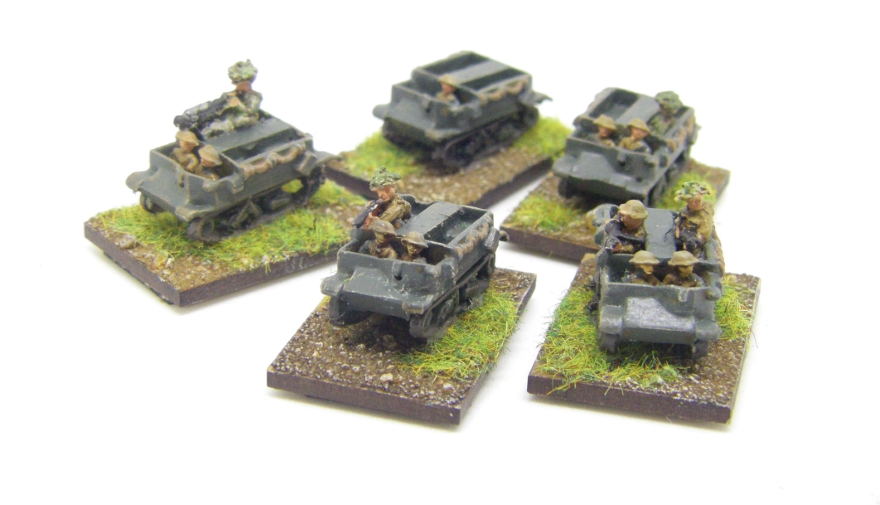 These Minifigs ones seem to scale better than many other ranges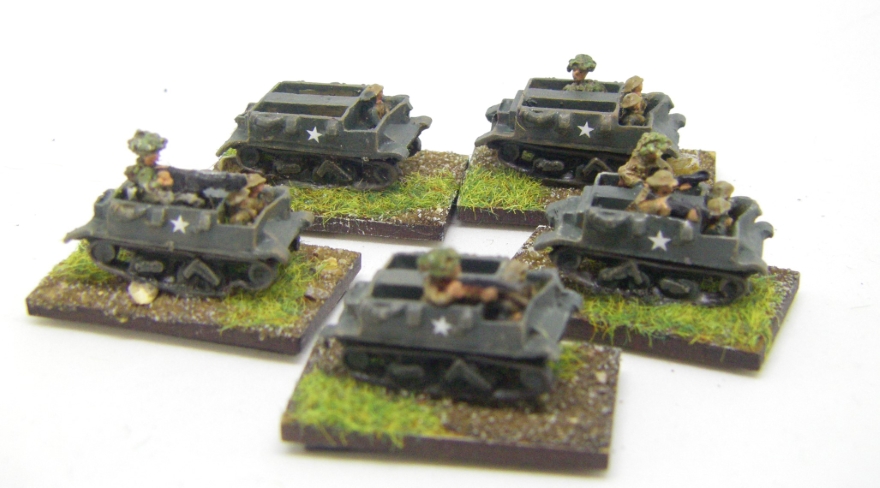 Room to add tiny stars to one side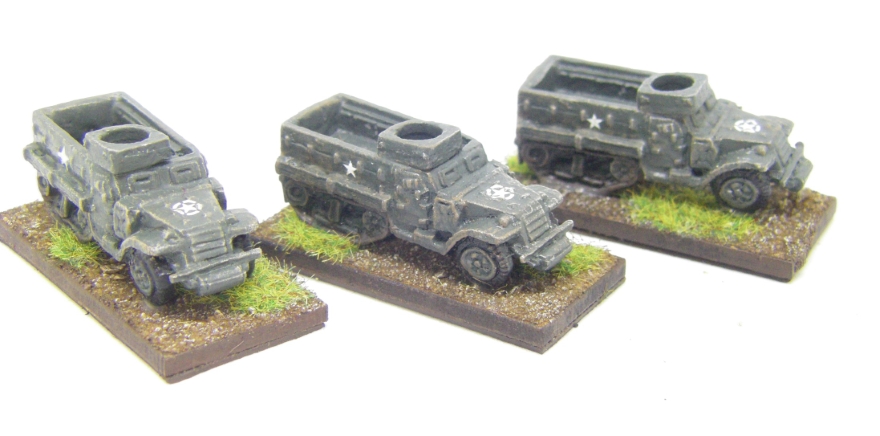 Pendraken half tracks - not sure if these models have been remodelled as I bought these ones years ago and stripped them down with Biostrip (affiliate link) to repaint them this time around.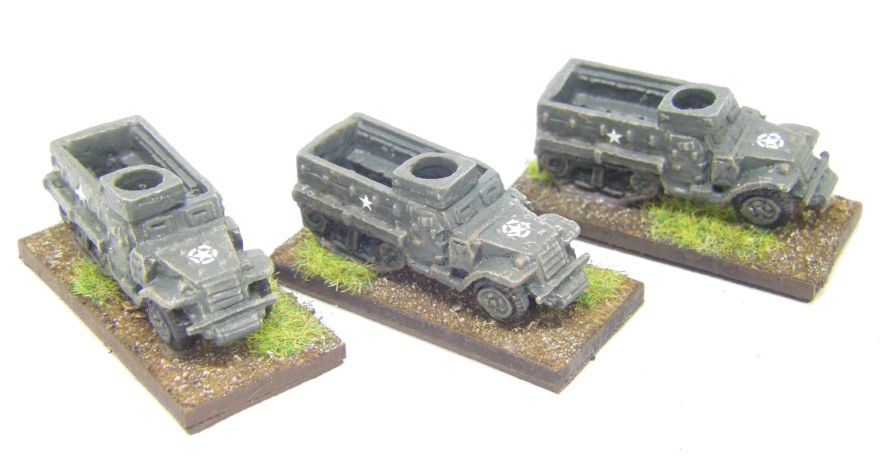 and again... Transfers done with the classic Gloss varnish, Microset, Transfer, Microsol, Gloss varnish, Matt varnish method. Time consuming but worthwhile metinks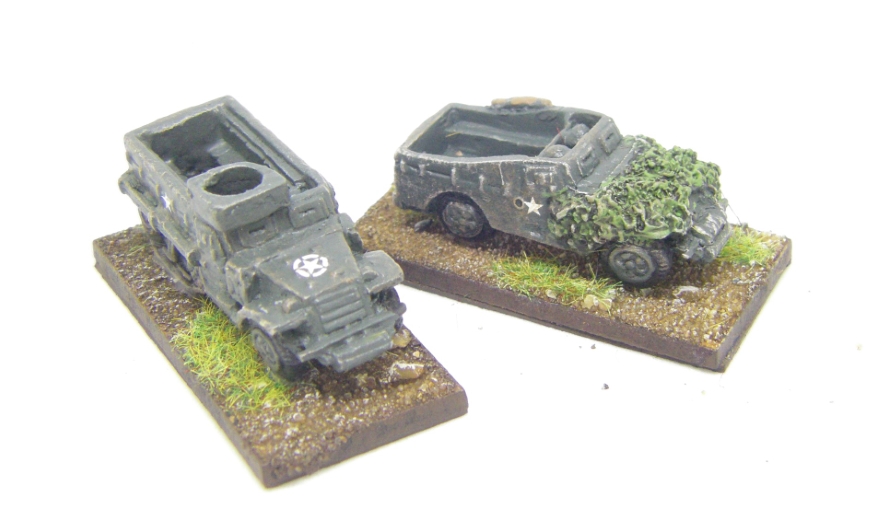 Half track and scout car, all from Pendraken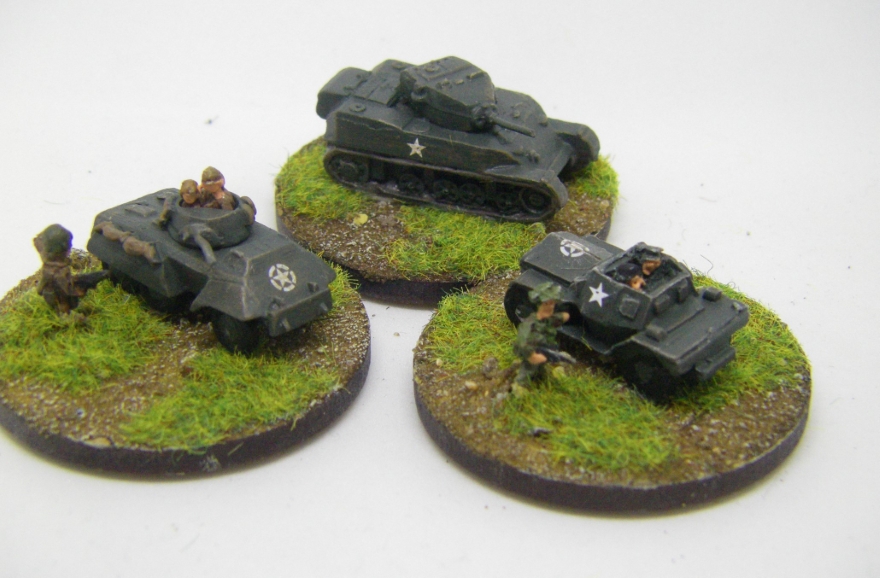 Recce elements on 40mm rounds - M8, Daimler Dingo, and (late war) Stuart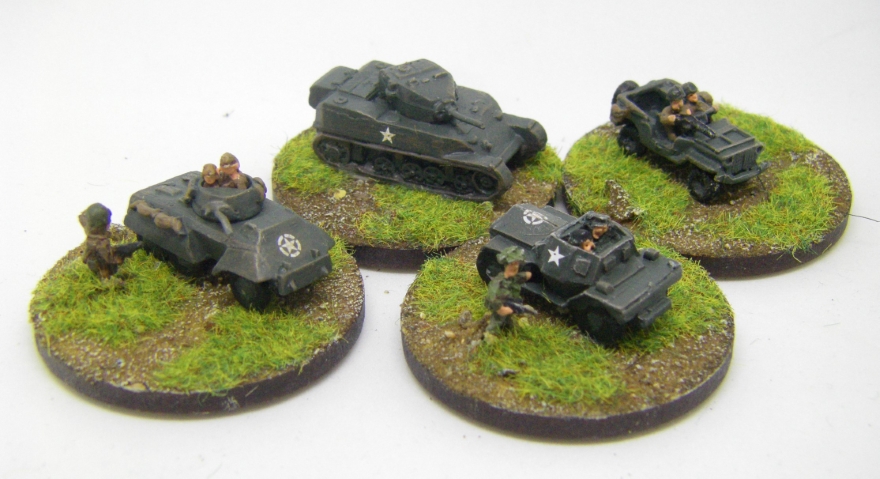 And an added Jeep from Pithead again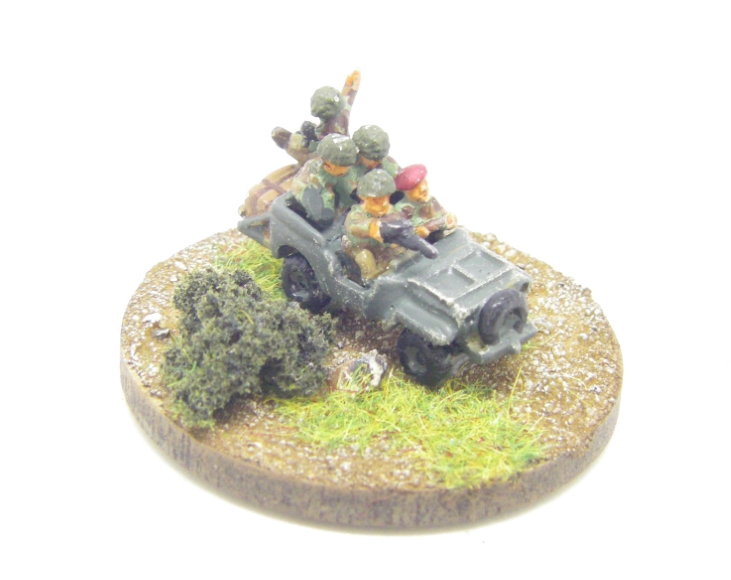 Pithead airborne jeep. The figures are slightly battle worn when seen this close up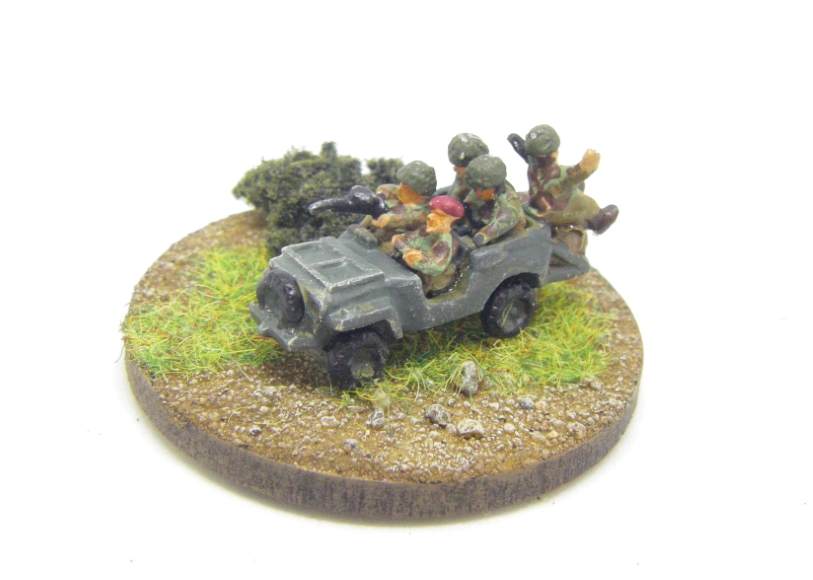 Always good to get some paras in berets involved
The proper history of A Bridge Too Far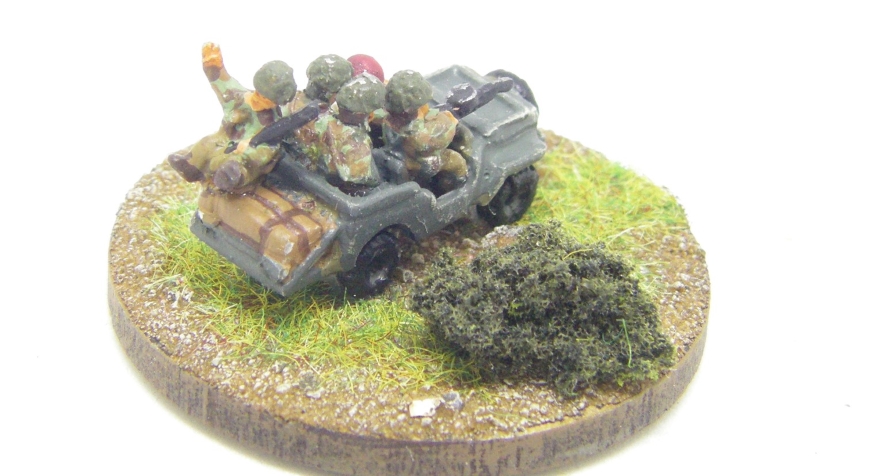 ....and from the back too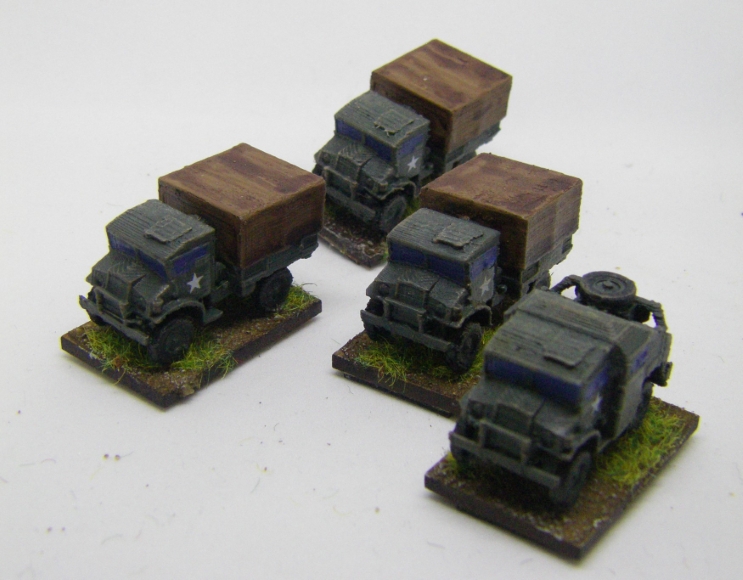 These are Butlers Printed Models of british trucks and a prime mover artillery tractor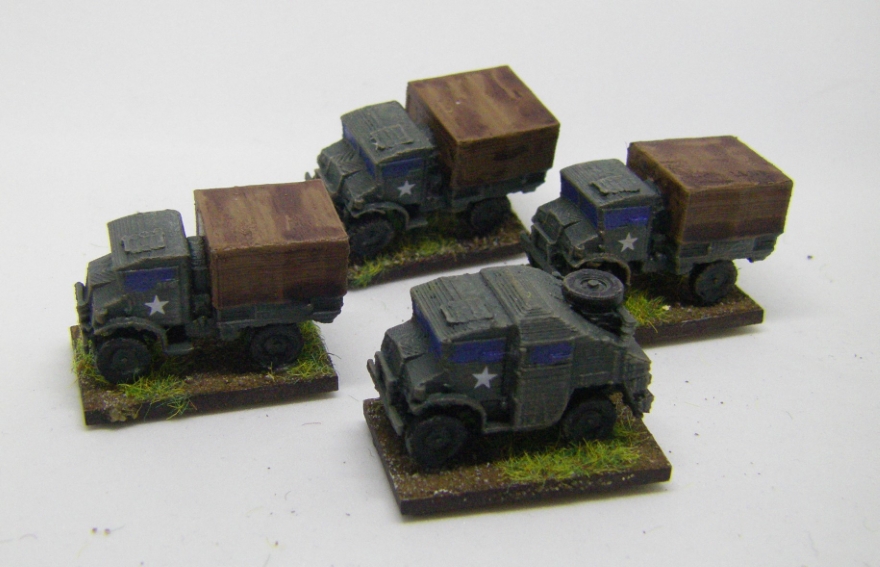 They look OK at wargaming distances but I was surprised how visible the printing lines were close up.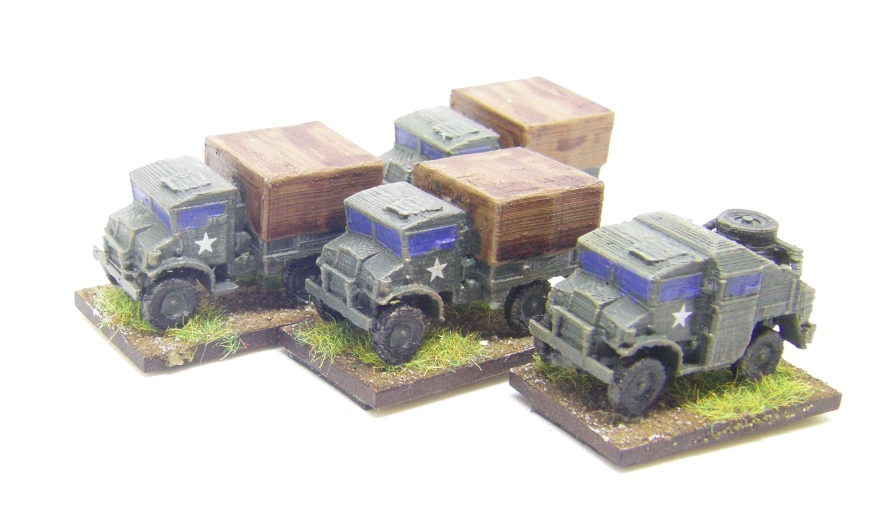 The roof of the canvas backs was particularly bad and needed a skim of filler before painting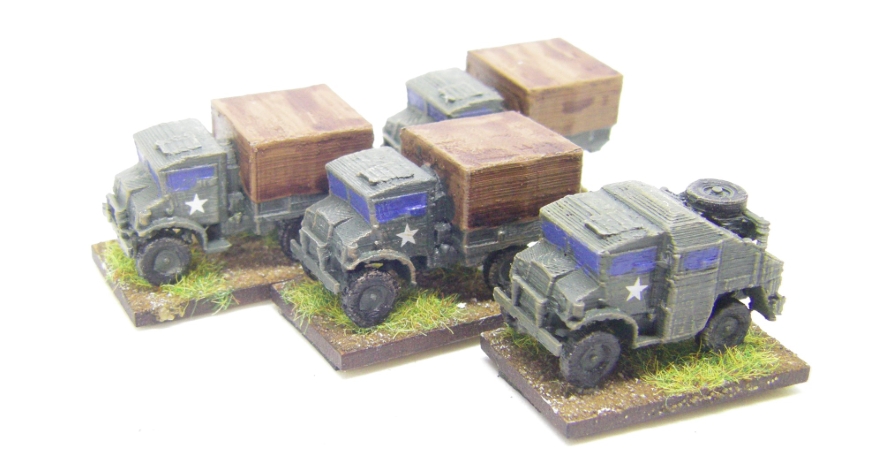 This lighting is rather harsh for the printing lines to be fair.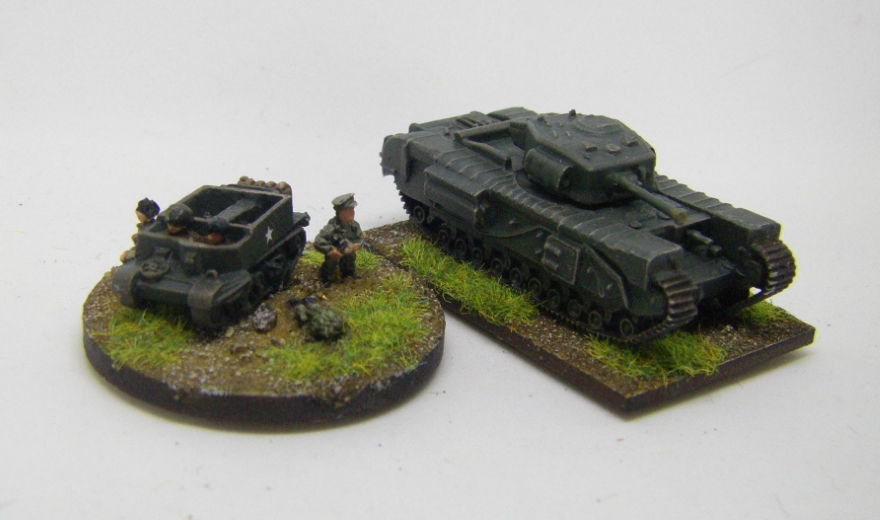 Arrowhead Churchill and what I think may be a Pithead carrier.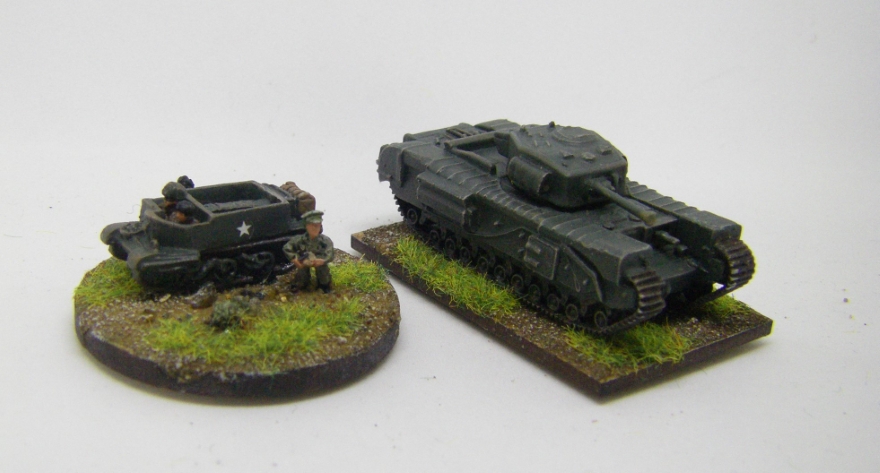 The carrier is on a 40mm round base for recce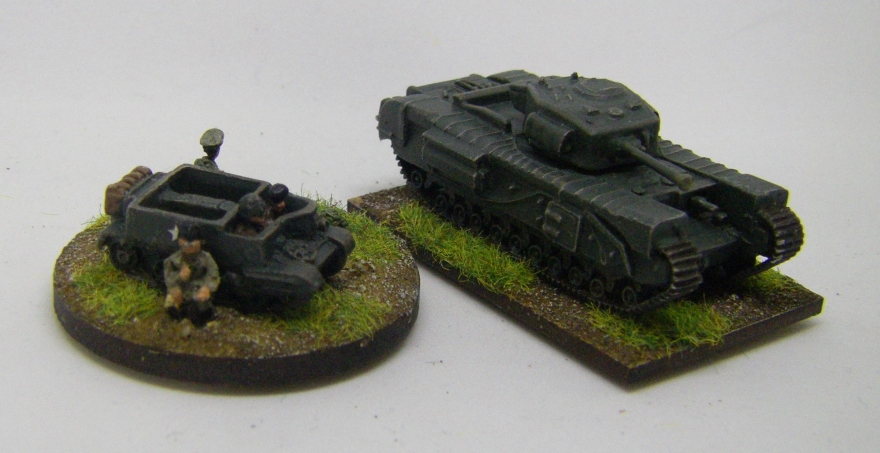 Some of the crew have black berets - one must also be Michael Caine I guess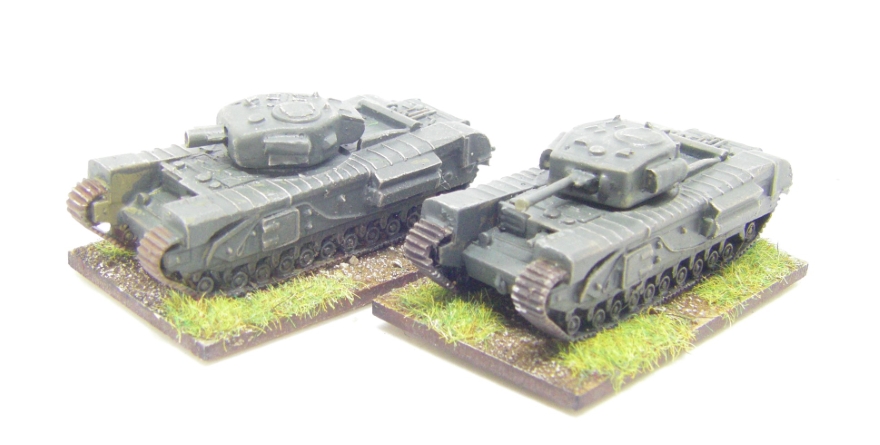 Arrowhead Churchills - again, excellent models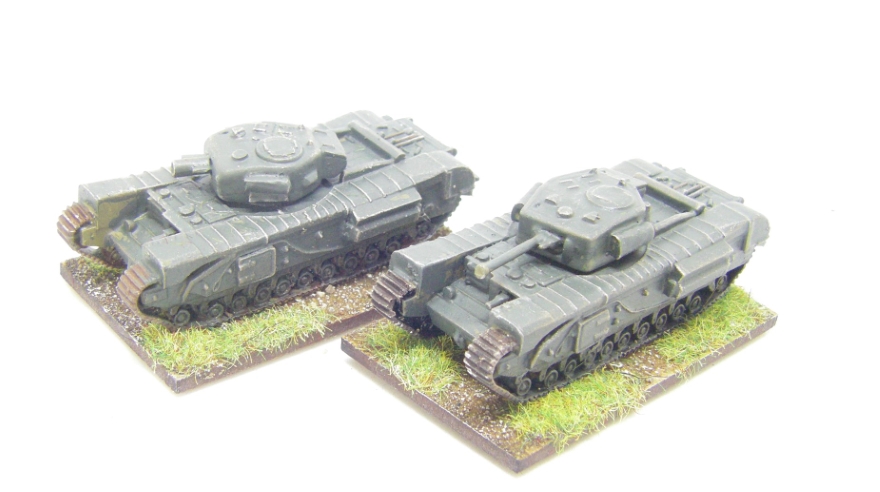 The detail takes drybrushing very well - but I can now see I missed a bit of the repaint on the inside sponson of the tank on the left!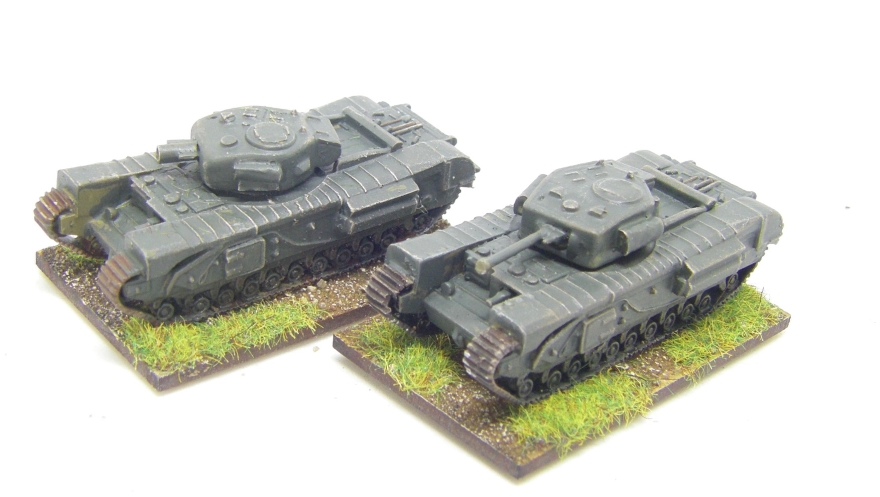 ...and again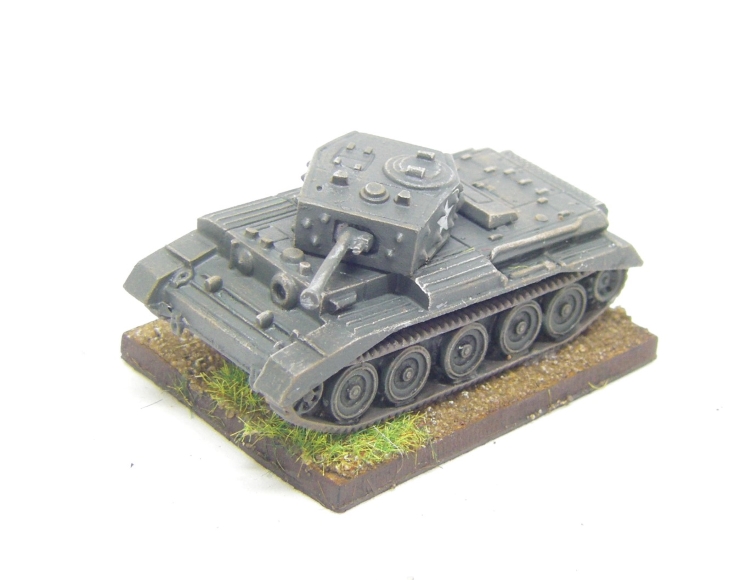 That sharp Cromwell
The 5 layer transfer technique has killed any shine here nicely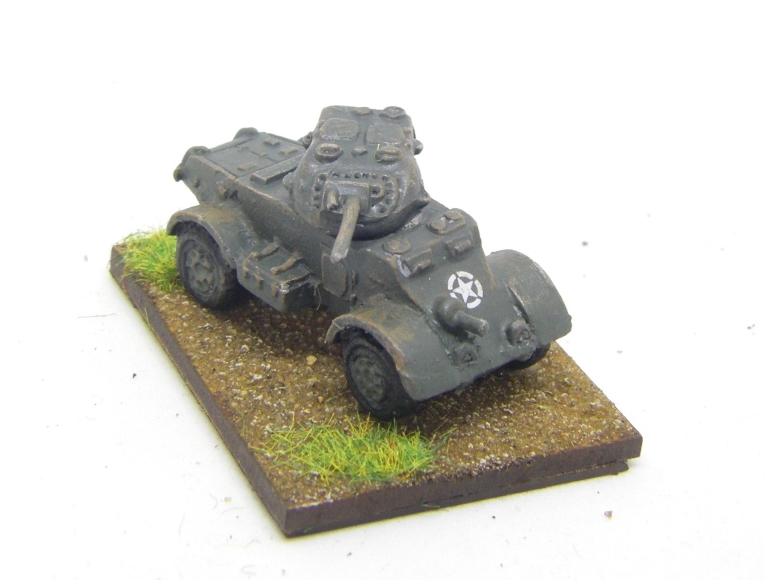 Pithead Humber armoured car.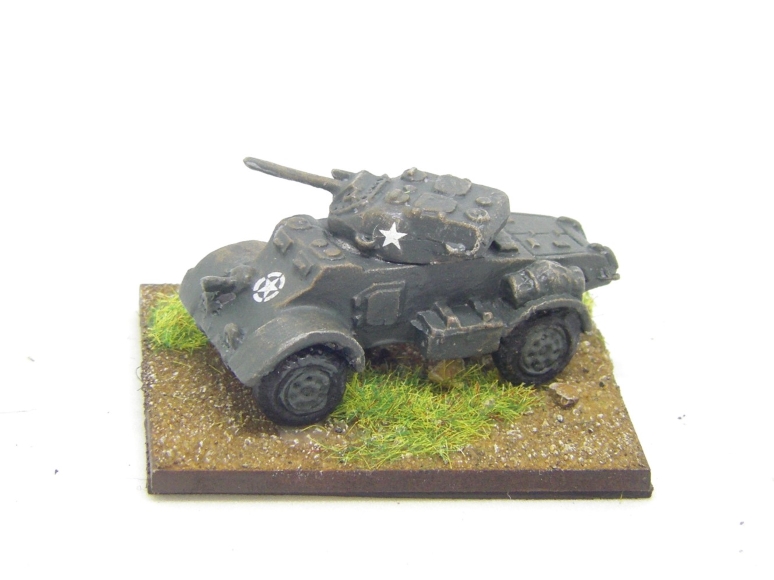 And again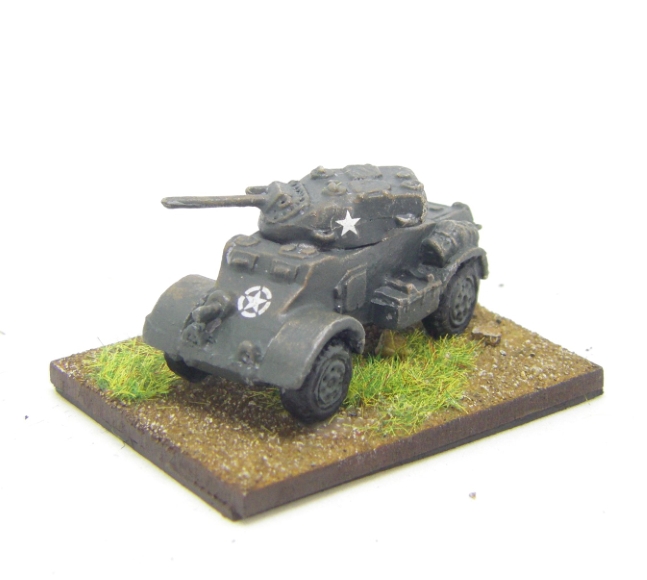 I didn't base this for recce as it may be more useful as a mobile fire point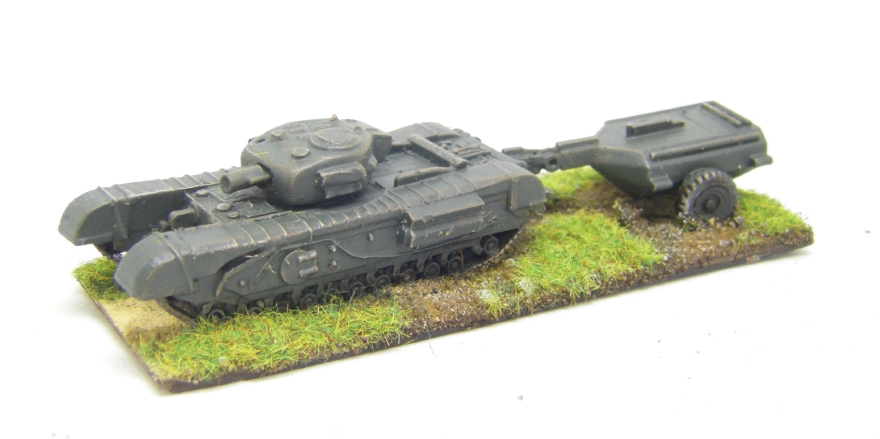 Arrowhead Crocodile. A large base...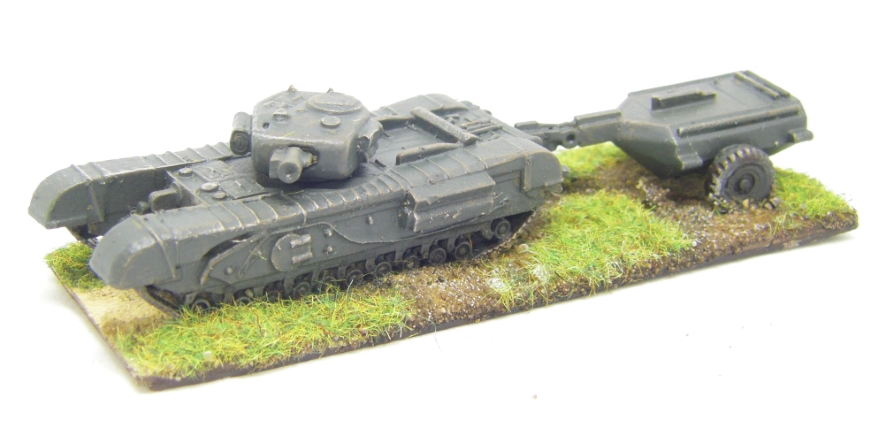 And firing at you...
The Tank Museum on The Crocodile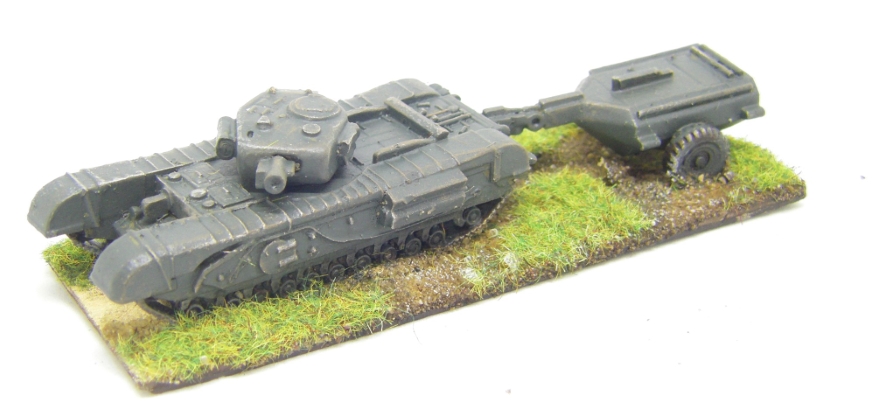 A slightly different angle - sod it, I took the photos so I will use them all!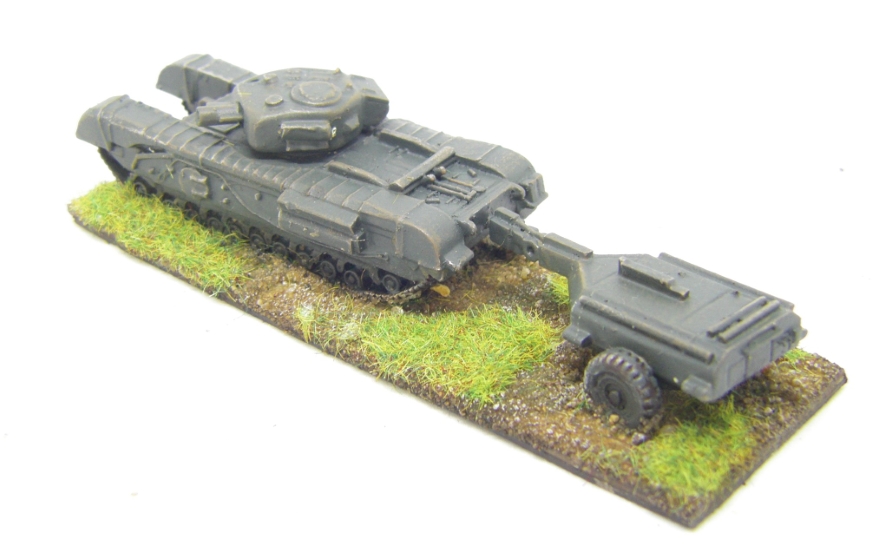 and detail from the rear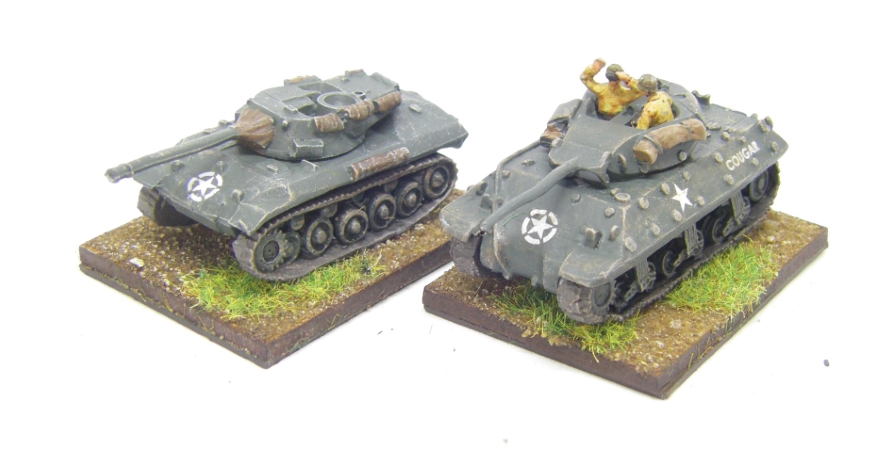 These I think are both Minifigs - M10 and M18 Hellcat tank destroyers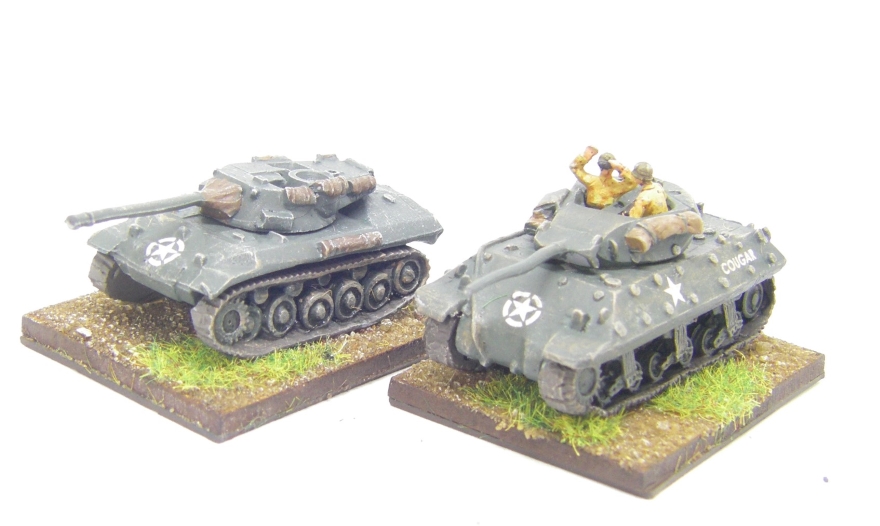 The tracks on the M18 look a bit wild !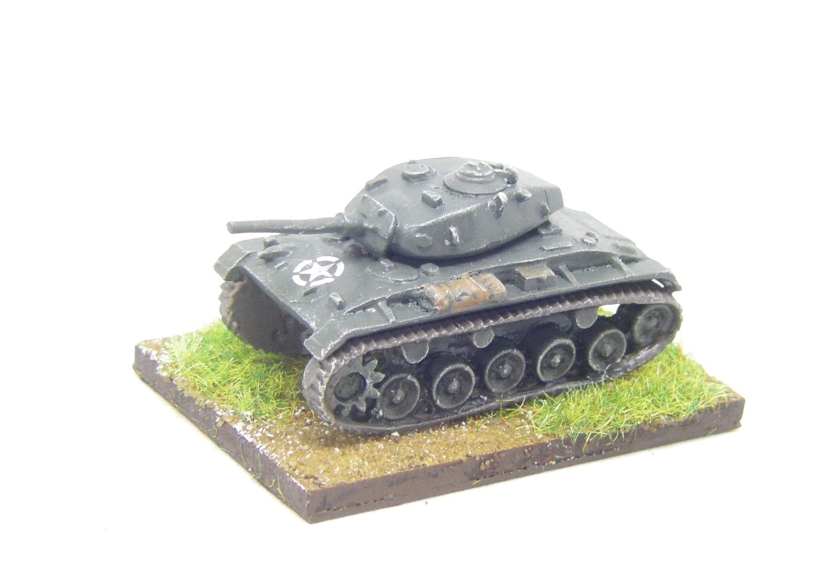 Chaffee - again I think a Minfigs model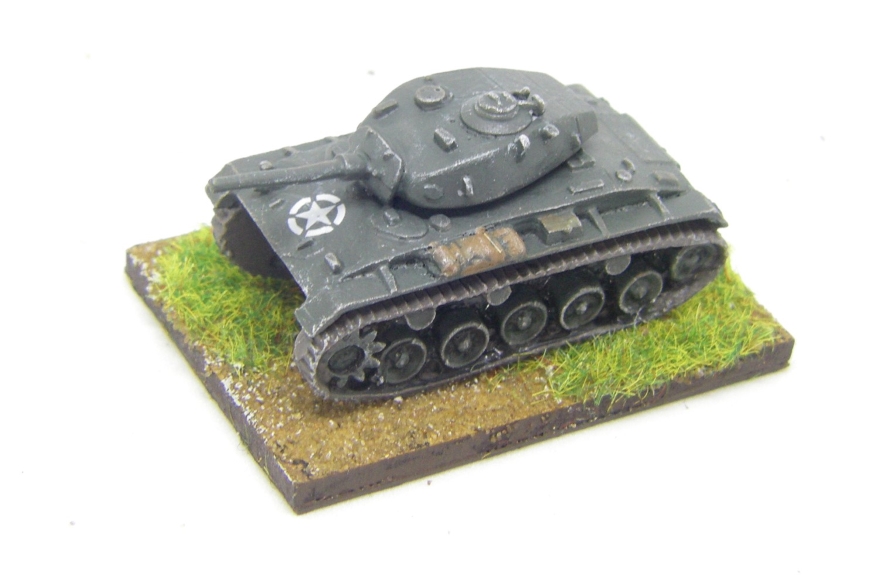 I may revisit the sides to add stars to the turret at some point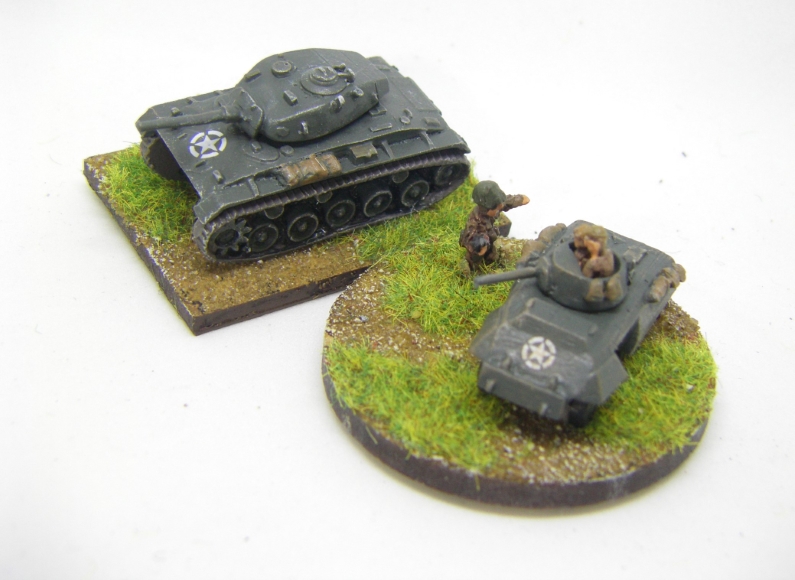 Chaffee and M8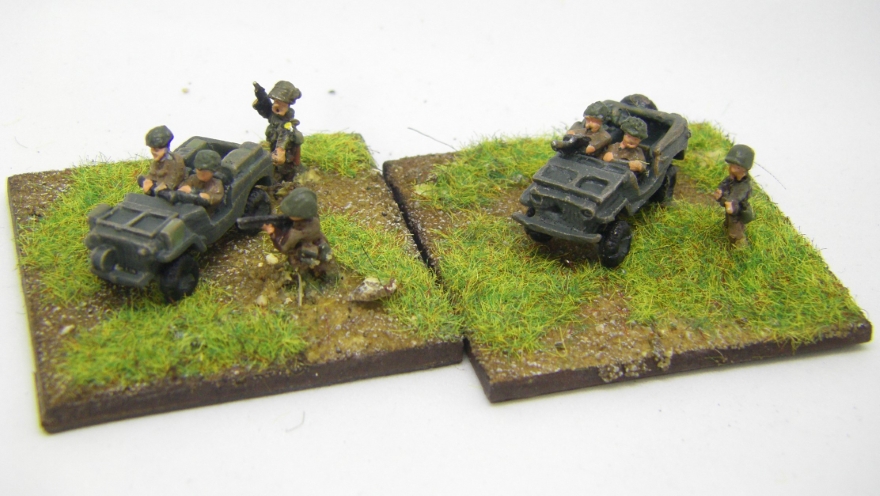 US command stands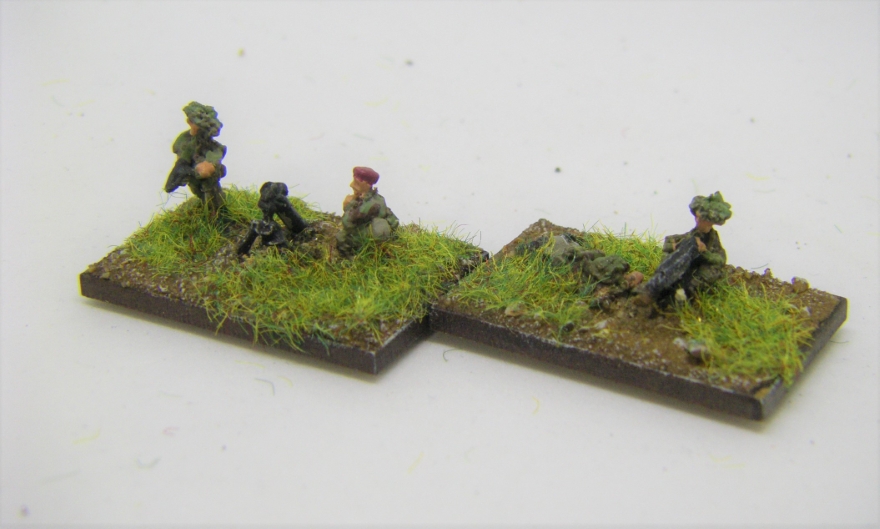 Para mortar and HMG team - I put these all on 30x20 bases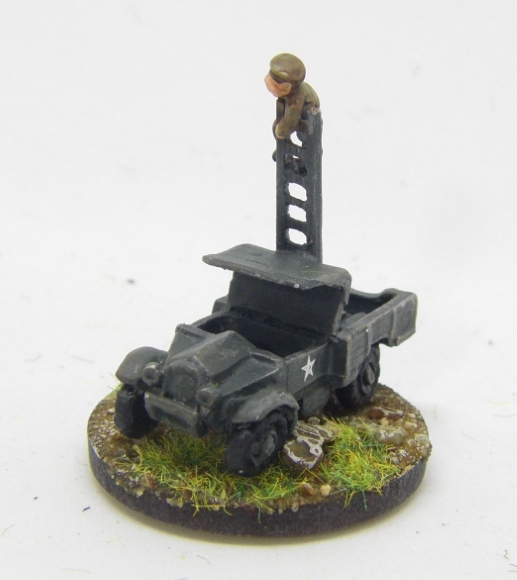 One of my favourite pieces - a Pithead model of a British artillery observer up a ladder on a truck. I think this was a Western Desert thing, but for an AOP in BKC it'll appear in Europe in my forces!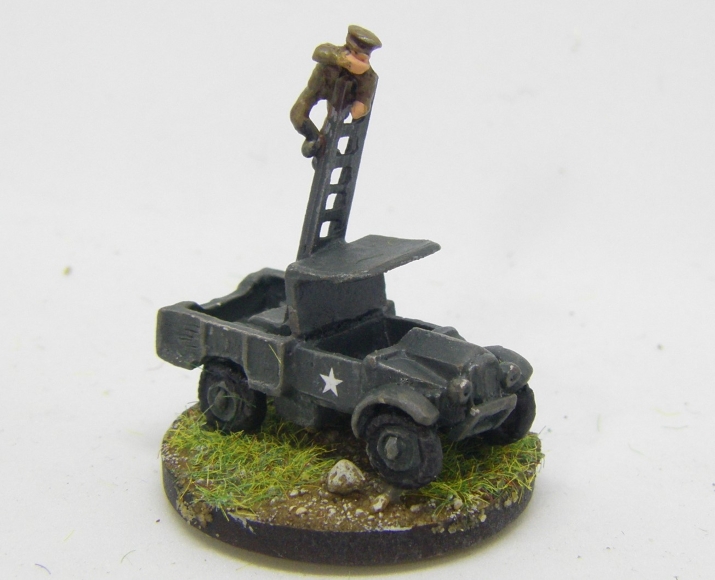 And again - I think Spike Milligan talks about this in his biography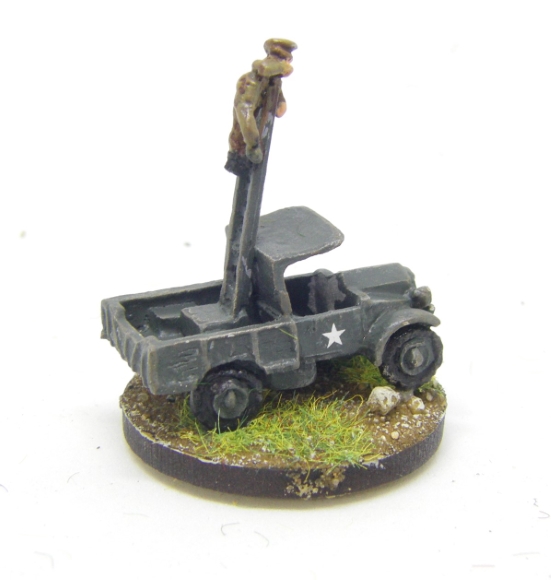 And again
You can't have too many photos of something this much fun!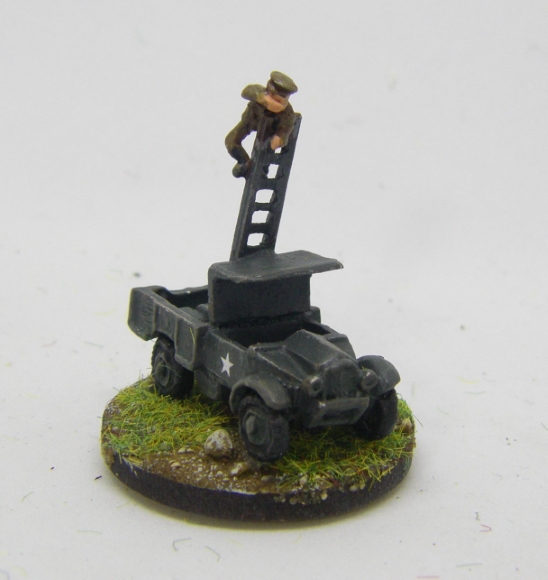 OK, maybe you can....
All of these photos also appear in the
10mm Gallery on this site
The Summary
It's sometimes good to revisit some old figures, with better painting techniques and with new castings being released
These were fairly easy to do compared to the cammo-ed up Germans, but I am now keen to get them on table as soon as I can
A wide range of manufacturers also present, which is nice - finally I think I am managing to just buy the best castings for each model rather than being obsessed with price alone, which is something we talked about in one of the Madaxeman Lockdown Podcasts too
---
That's the end - so why not go back to the Links Page and browse through some more stuff