Field of Glory Renaissance in The Deepest Deep South - 2010
Click here to "like" this page on Facebook
Hubcon 2010 - a combination of fortunately times work sceduling and not managing to take any holiday so far in a busy work year meant I had taken the rather random decision to make one of my few tourneys this year the Gulf South even of Hubcon, in Hattiesville, Mississippiiiippipippppii.
After an exciting drive on the twisting mountain roads from Memphis TN down to Hattiesville,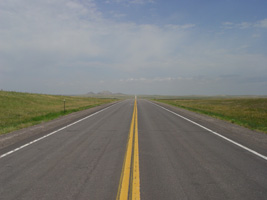 I checked into the opulent palace of glorious architechture that was the Days Inn, just off the Highway next to a rather random selection of drive-through outlets - all of which were Deep South Specials - even the local Starbucks served its Skinny Mocha Latte in a battered and deep fried non-recycable paper cup, with a side order of grits and gravy. A sign behind the counter also warned incautious out of state travellers that anyone ordering Soya Milk would find themselves up before one of President Andrew Jackson's Kangaroo Courts being tried for subversion against the Confederacy before you could say "Yes, Macaroni Cheese IS a vegetable side order".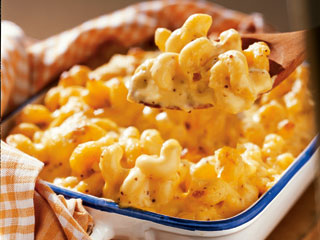 For this event, the themes was broadly Decline and Fall, with a cutoff which allowed the Early Hungarians to sneak in 12 Armoured Knights, but other than that it was mostly to be a Shooty Cavalry competition. I'd chosen Seljuks, on the dubious logic that they were a/ small enough to fit into my hand luggage-only suitcase along with everything else needed for 3 days of work and 3 of gaming, and b/ it was the only decent army I could spot that would allow me to deploy some newly painted Armenian/georgian and Arab lancers I'd just finished from Legio Heroica. It also took me into the dubious territory of using 6 units of light horse, which was already making me feel slightly dirty - although that might also be down to the effect on my digestion of the Chicken Tenders wrap from the Sonic drive-thru I'd stopped at on the way down to Hattiesville.
My list was here - 800 AP of Seljuks
Pictures of Turks from my Ancients Photo Directory
My opponent was Gino Agnelli, with a vast horde of Dailami in a Khurasanian army whose list is here. The first game started with relatively little terrain, and what there was was all clustered down my left flank. An impassable lake and a large square chunk of rough going looked like they would be bad news for my many cavalry, so I deployed over to the right - and the Khurasanians deployed to my left to take advantage of the rough ground. This might take some time...
Take 3 pounds of ground meat, 3 onions, 4 eggs, 2 floz of mustard and half a cup of sugar. Knead into a patty, and then grill with a pound of the cheapest processed cheese you can find. Add one slice of bacon, serve in a sliced croissant with coffee (with 4 sugars) and a side of Hash browns and cthere you are - the Louisianna Bacon Breakfast Bap.
At least my new cavalry were on table sucesfully, over 3,000 miles from where they had been painted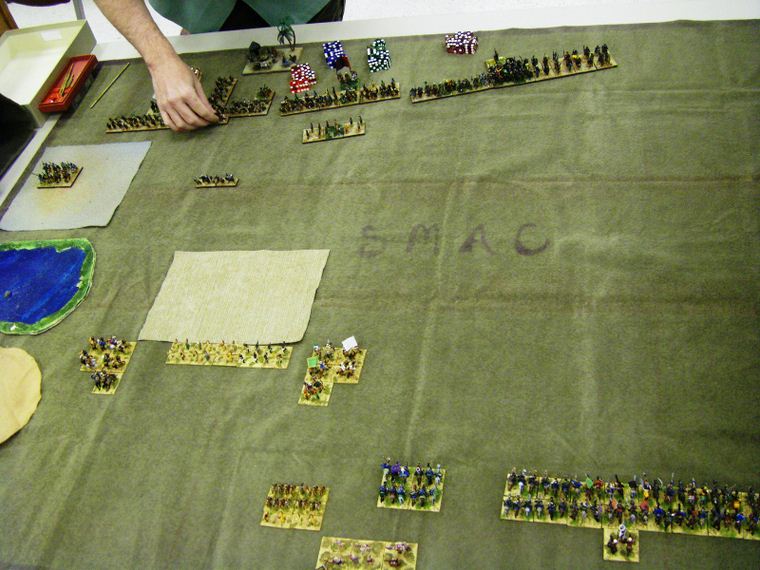 Moving first, my skirmishing infantry rushed forwards to deny the Dailami horde a chance to sweep immediately into the Rough Going - the theory being that if we could delay them there was a chance some of my cavalry could catch them in the open..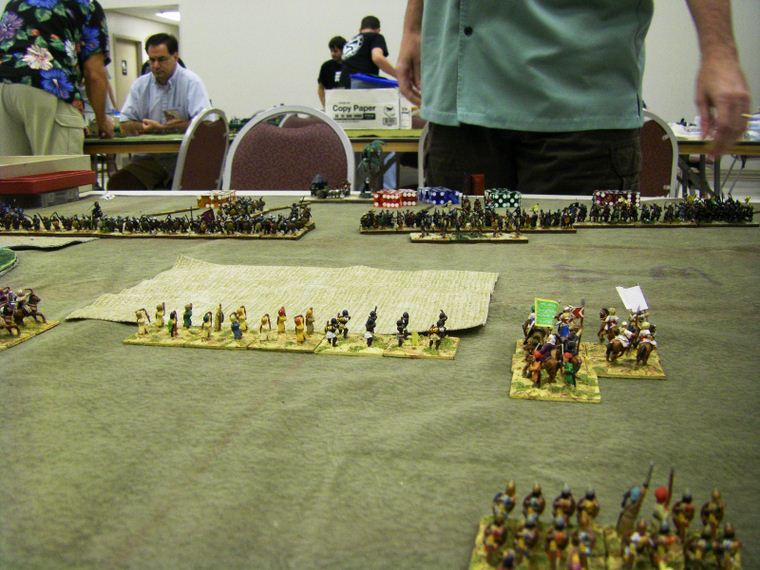 The Khurasanian left flank was thinly held, so as I juggled with the extreme maneuverability of my army (the like of which I had never even deployed, never mind practiced with) I clumsily attempted a huge right hook hoping to overwhelm the Khurasanian left through sheer weight of numbers, rather than skill and fancy shooting bo--ocks.
Some say there are people in Mississippi who have never seen a vegetable..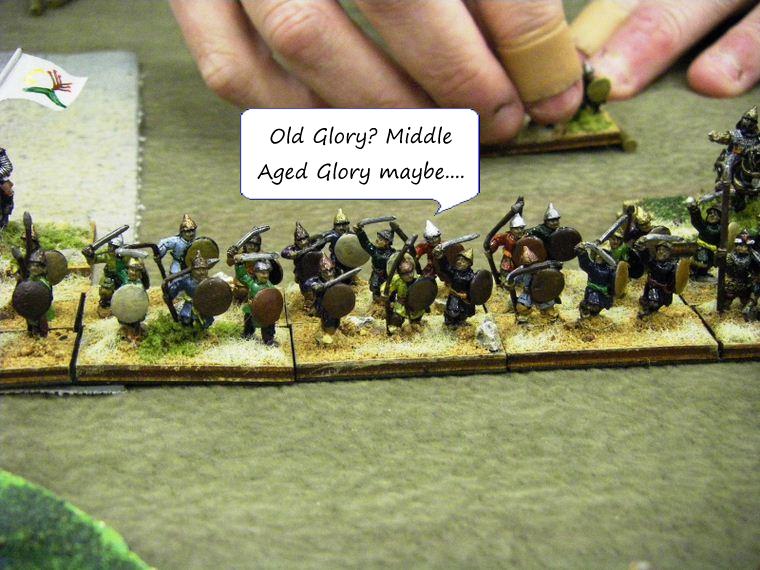 The Khurasanians were mostly Old Glory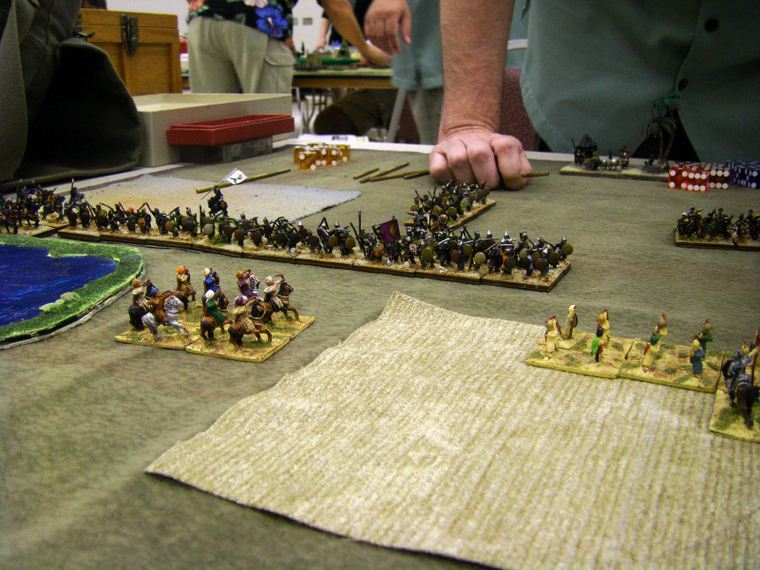 But whoever had made them, here seemed little my 4 light lancers would be able to do to hold them back! Luckily however they had nothing now to fight once they cleared the rough terrain - virtually my whole army was swinging round to the right...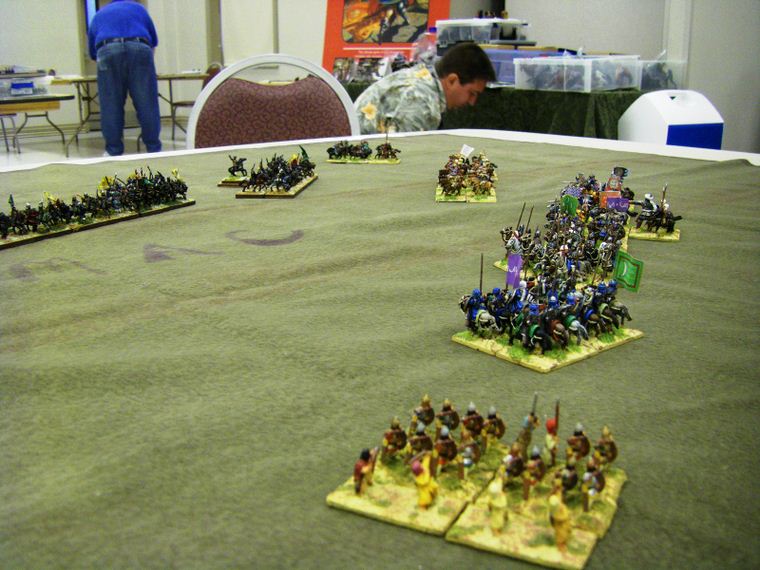 ..where only a handful of cavalry units waited nervously to take them on.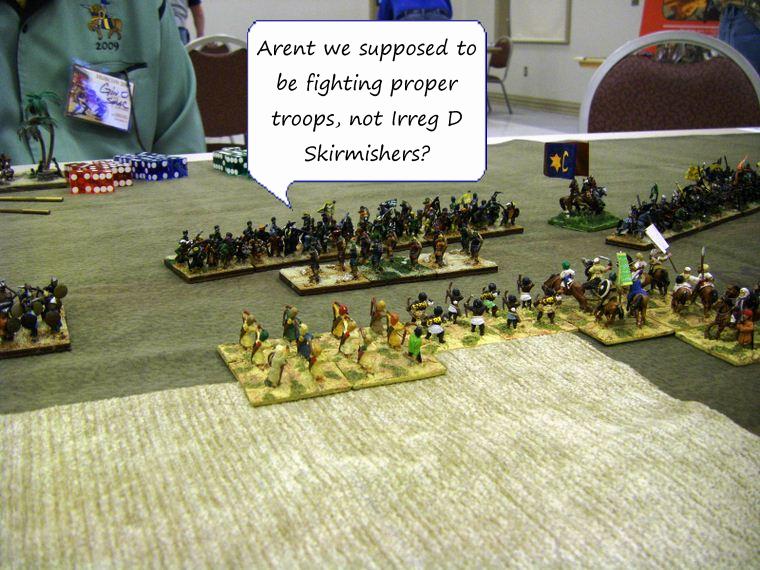 Sensing an opportunity to pick off a light foot unit, my skirmishers combined with a group of lancers to intimidate the lesser Dailami skirmishers
Some say it's a good job Indian food isn't popular in Mississippi.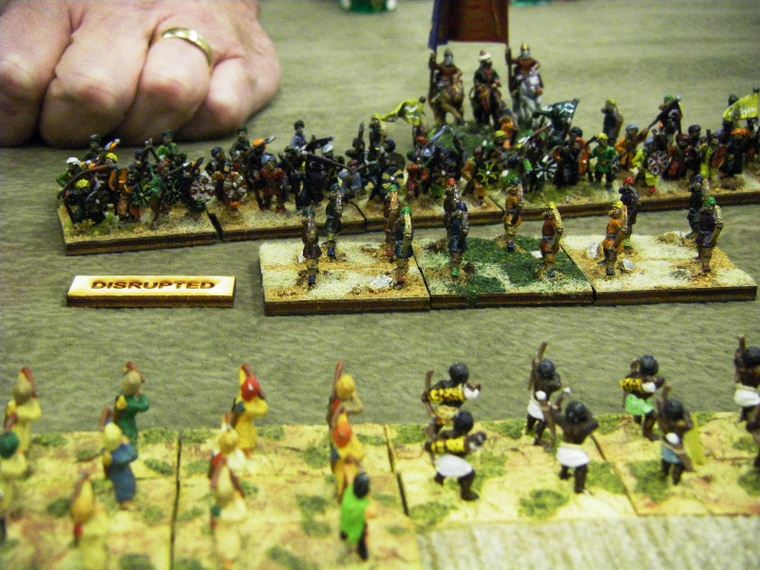 Disrupted! Yes! (Well, you take what small victories you can when you are Poor light foot...)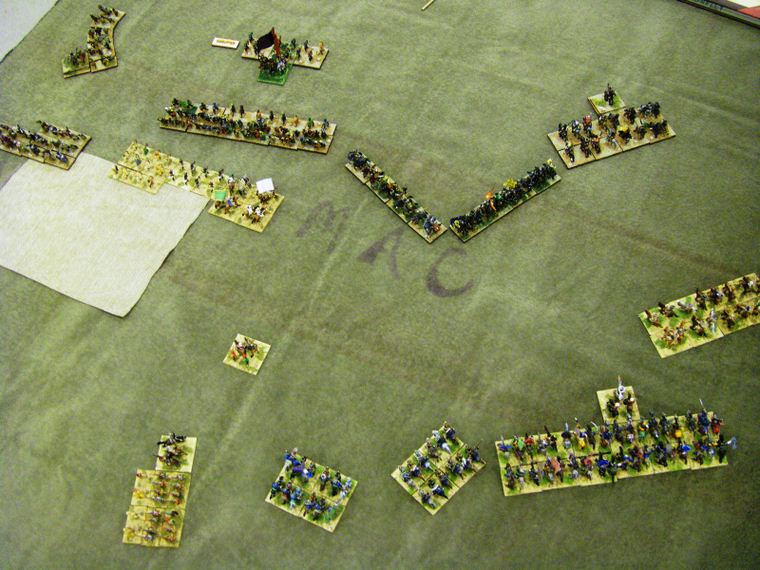 The Khurasanians were starting to form an impressive corner of their own making, and my Seljuk cavalry had now realised that there were simply too many of them to actually fit into the area of maximum vulnerability. The 2 units of lancers detached themselves from the line of Gilmen and toyed with the idea of instead to going off to pin the Dailami back into the Rough terrain by the mere threat of their presence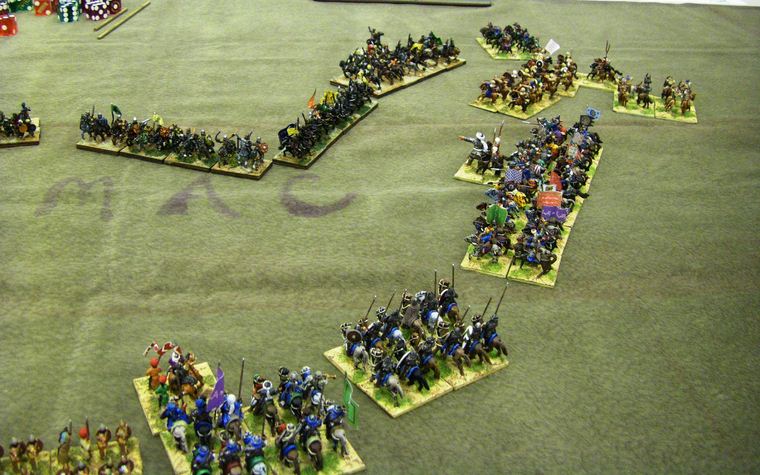 I suspected the Khurasanians were thinking of evading....
Why are there starving people in Africa? I think it must be because they don't have cars so can't get to the drive-thru....
The Poor foot, somewhat chastened when the actual real proper armoured Impact foot dailami charged them, rush to the rear....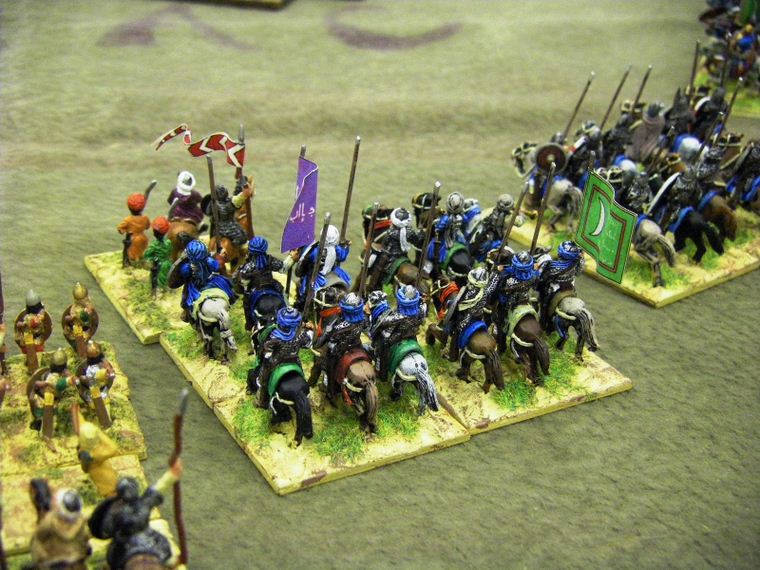 The Legio Heroica arab cavalry were excited - they had spent 4 days locked in a tin box, much of it in an overhead luggage compartment and now they saw the possibility of some action. And we weren't talking a rodeo here.
Just you go right ahead and Deep Fry It Boy, Deep Fry It Real ! Yeah!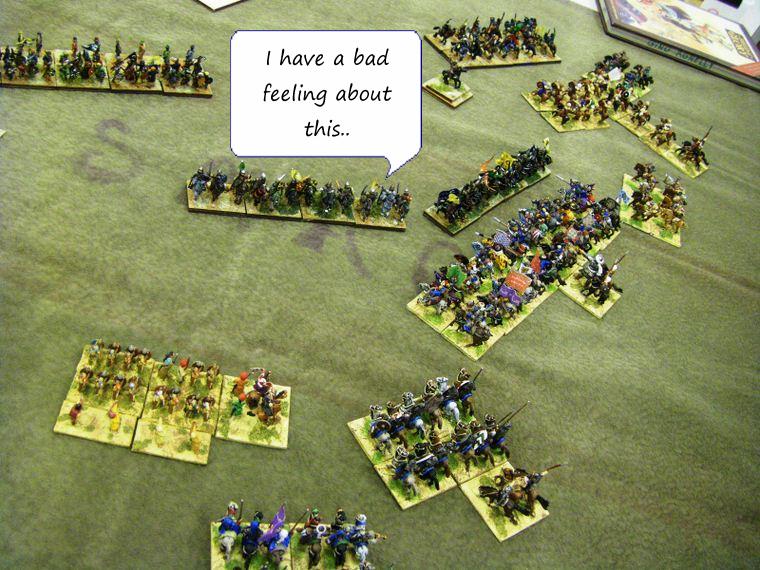 The Khurasanians were being bullied off the park on their under pressure left wing. A horde of L had frightened off their own skirmishers, and their cavalry were facing odds of almost 6:1 (if you counted my Dailami as being as good as a cavalry unit).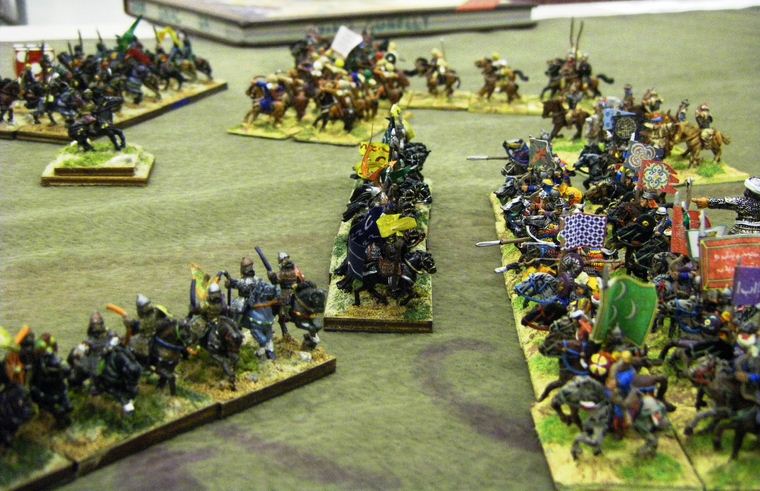 The Seljuks rather random selection of flags fluttered menacingly in the breeze as they stormed forward.
Torture you? Thats a good idea....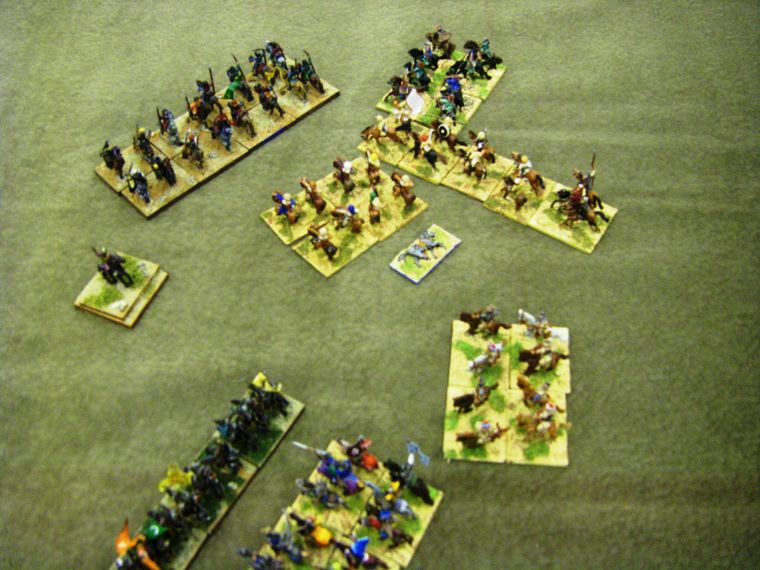 Even with superiority of numbers the Seljuk light horse were coming off worse. But as long as the Khurasanians were fleeing the field things looked good as there was n-one else spare to defend their flank.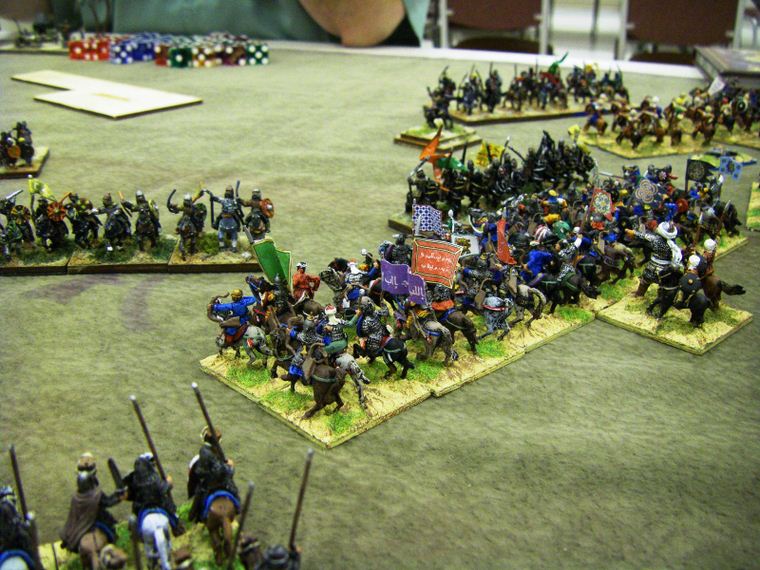 The seljuk horse had so much firepower they were destroying the Khurasanians without even needing to initiate combat.
Is a cabbage a vegetable daddy?
Dont ask me son, I ain't never seen nor hear of one of them things. Now, go wash your mouth out, and we'll have no more of that fancy New York talk of "vegetables" in my house..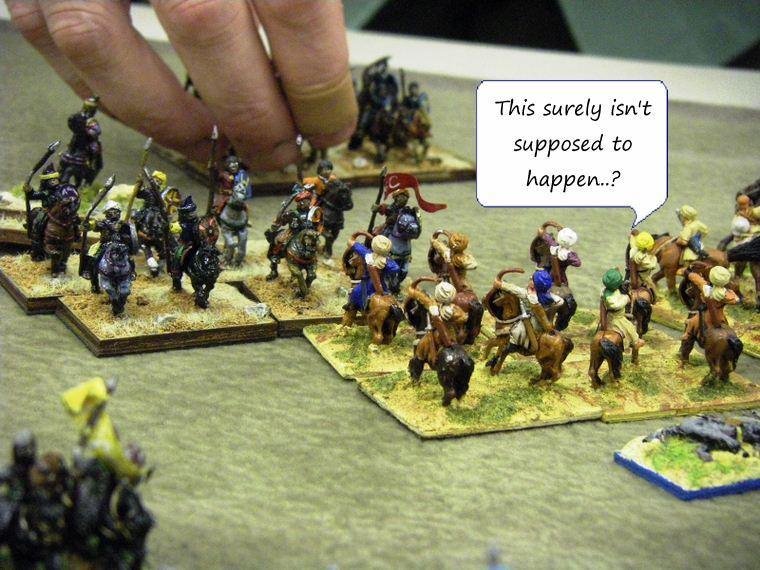 Envouraged by the Seljuks incompetence at receiving shooting, the Khurasanans charged home - but this could only be a small setbac - The flank surely had collapsed by now....?
Fragged and a base down, with the rest of their Light Horse unable to intervene due to the IGOUGO turn sequence, my stunning advantage of numbers was evaporating faster than a KFC Family Bucket during a commercial break in a New Orleans Saints game on Sunday Night Football.
Some say that t-shirts can be bought in sizes below XXL. But it's still unproven
Enough of this morally incoherent messing around with LH - the Ghilmen swept forwards and ..... oh, only just failed to catch the evading enemy 2-strong unit. Doh!
I'd like a Sweet Tea, with a side of frozen full-fat Jersey Cream please..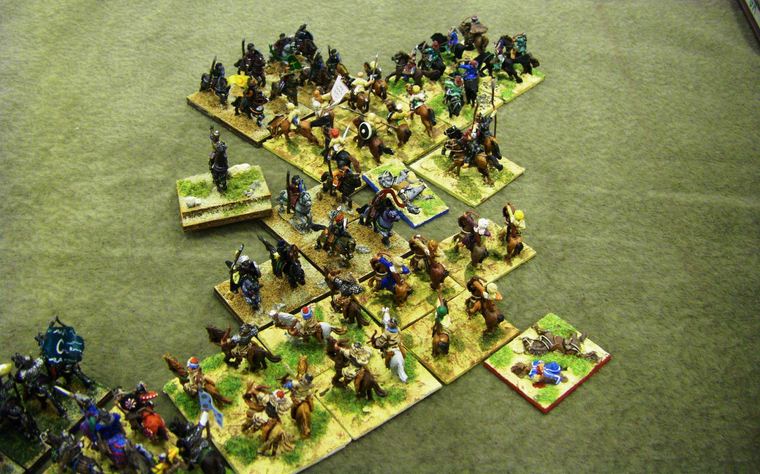 As the Ghilmen chaged they opened up a gap for some more of what should have been an already overwhelming number of my Lh to join in the rather irritating combat - things were now really dicey in the LH combat, with one of my units fragged and another disrupted - but one of the khurasanian units also now down a base, and so close to autobreak.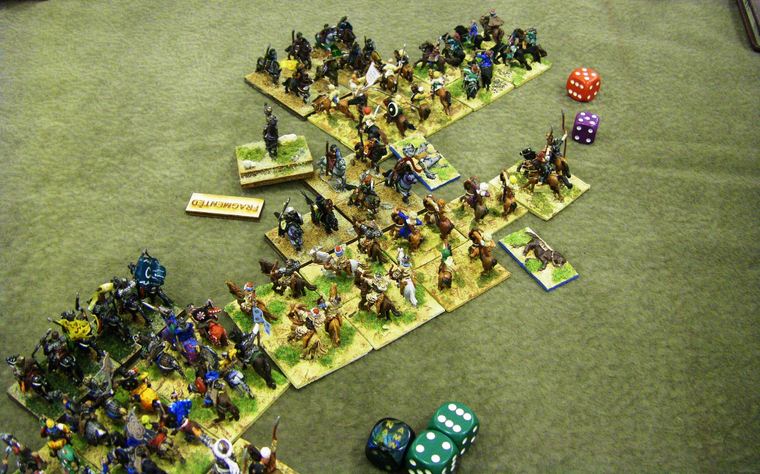 Soon everyone was piling in - there were more Generals here than are buried at Antietam !!
Elvis has left the building. He's gone to Burger King, then McDonald's then Taco Bell. You should be able to catch him in Arby's in maybe 40 minutes...
The rest of the game was far less interesting, as the Khurasani Dailami were still labouring in the fields to try and set up a 4-foot wide battle whilst their mounted colleagus fought for their lives....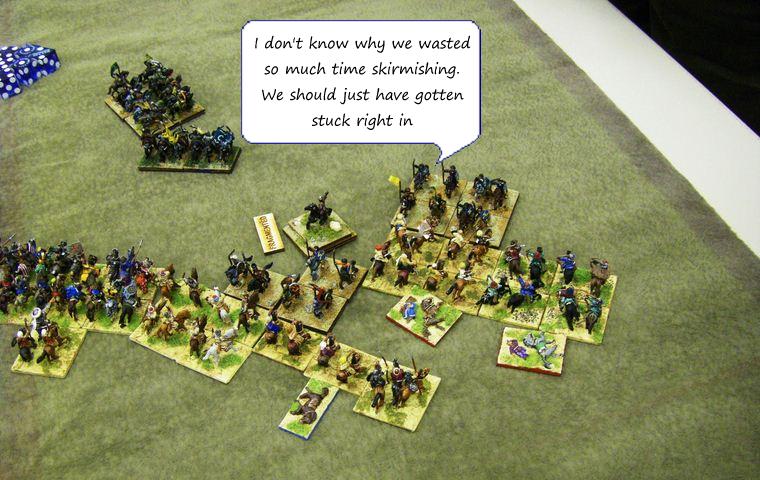 The Seljuk LH day was going from bad to worse - suddenly the unit right in the middle of the line broke, taking with it the confidence of two of their comrades, who instantly fell to Fragged as well! What on earth was happening???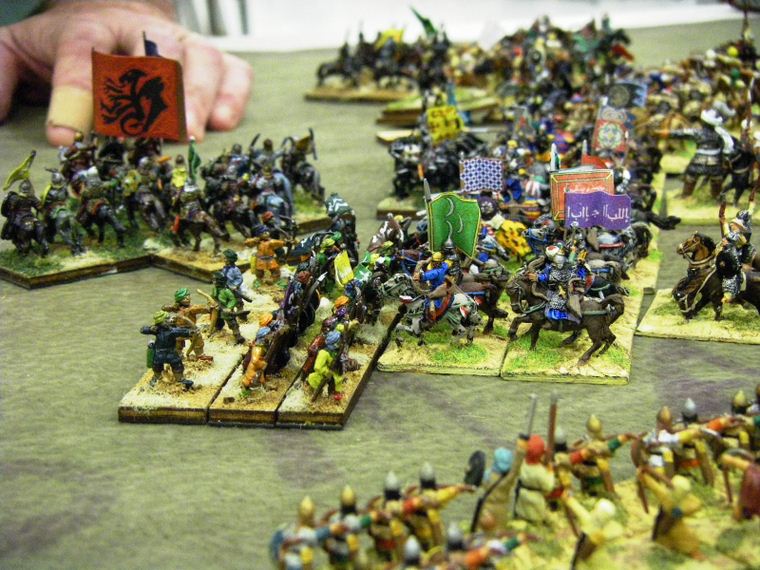 The Ghilmen were trying to sort out the mess, thats what was happening. They boldly took on a unit of armoured spearmen, hoping to pin it in place until the Impact Foot Dailami could arrive and deliver a coup de grace. The LH could go to hell in a handcart.....now the serious troops were in play!
This is what Ghilmen are paid the big bucks and get the reward in the afterlife for. The Khurasanian infantry wobbled and died under the onrushing hooves, leaving a soft underbelly hanging out temptingly for the seljuk Dailami.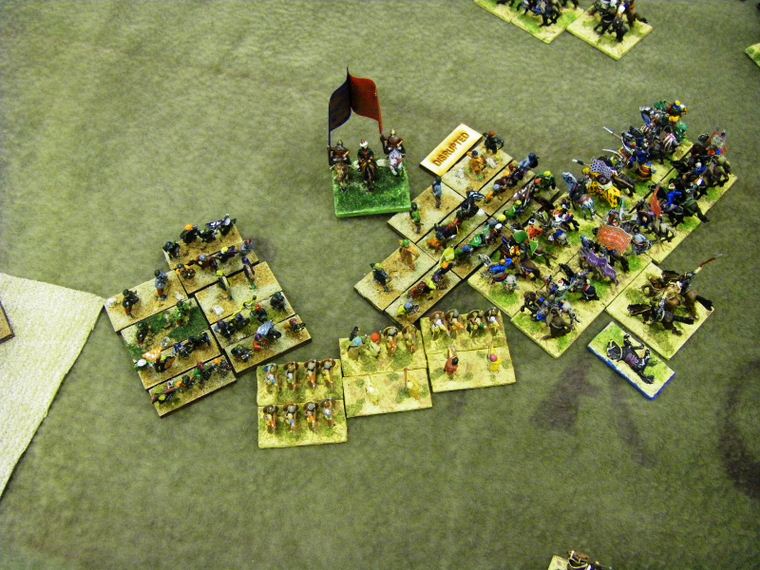 Dailami Smackdown Time! They charged home against 2 units of spearmen relying on the Impact foot advantage to get enough of a head start to cancel out the effect of reduced second rank bases due to the cheap LF support option.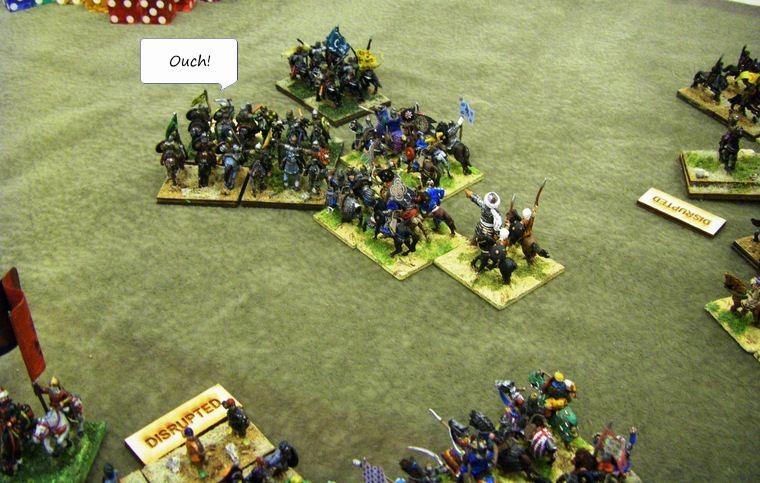 Gaps were now appearing into which spare Ghilmen units gleefully charged - a long pursuit roll againsst an evading unit saw them smash into the flank of Khurasanian ghilmen who were still trying to regroup after the initial set of evades. Ouch!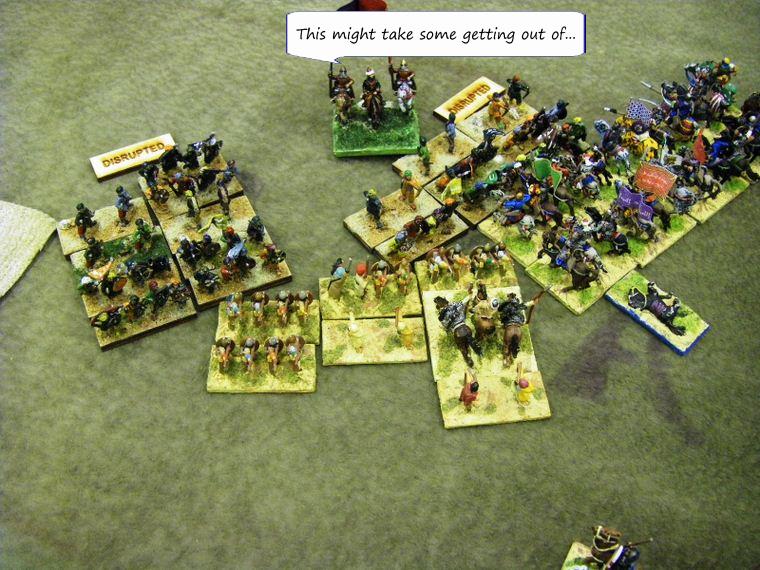 Encouraged by this, the Dailami fought harder, and the Khurasani spearmen felt the force of great rightuouness smite them down! It was all utterly fantastic..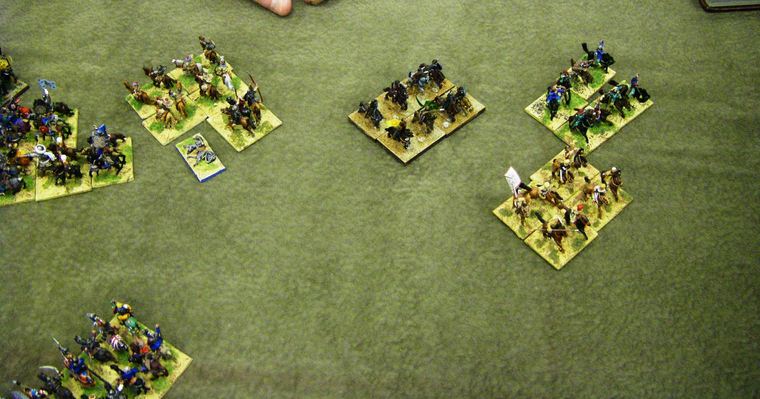 ...well, as long as I was prepared to ignore the still worsening Light Horse debacle....
Do I want a dessert? Heck yeah! Bring it On...!!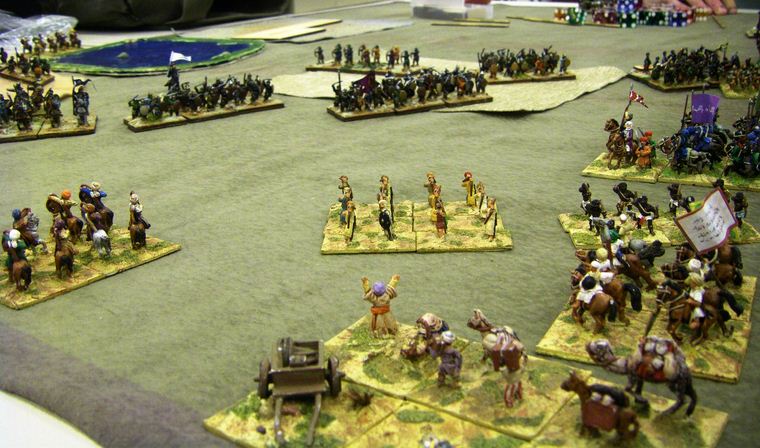 By now the enemy Dailami had just about gotten into a position where they could contemplate joining the battle. What was left of it anyway.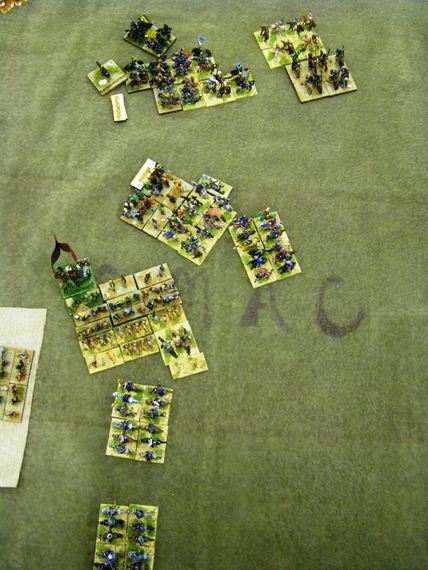 We were now close to a tidy table-width battle line. But instead of having an advantage on the right, I now had an advantage on the Khurasanians table edge.
The only Seljuk units who were yet to join in were the Turkish and Georgian lancers - but now they too saw their chance, if ony the Khurasani Dailami would oblige them by stepping out of the rough terrain.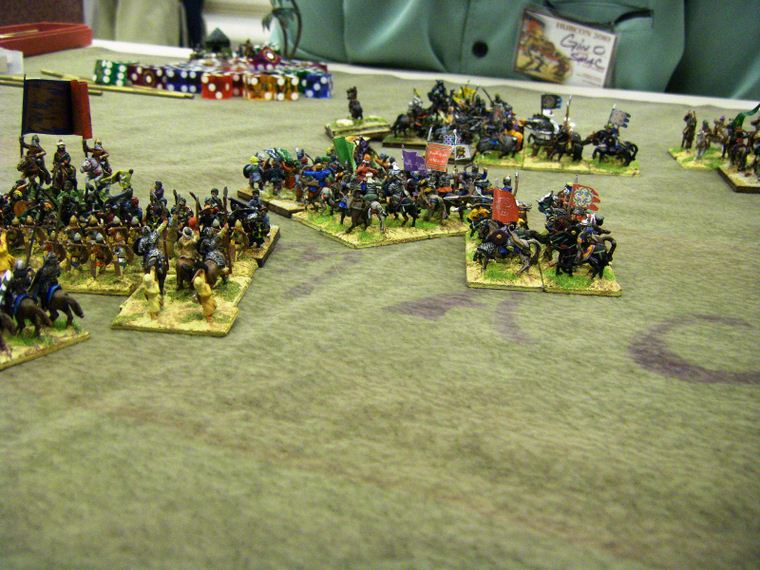 The rest of the Khurasani army wasn't looking like it would wait around to find out, as the first spear unit broke and was ridden down by Ghilmen in hot pursuit as the infantry attempted to make a run for the Khuranian border.
The Khurasani Dailami were frustrated. After a long walk they were presented with a tempting flank.... but at the same time with a rather inconvenient intercept charge from the Georgian Lancers
Alligator meat is a mild laxative. However finding a live alligator on your plate would be a much stronger one.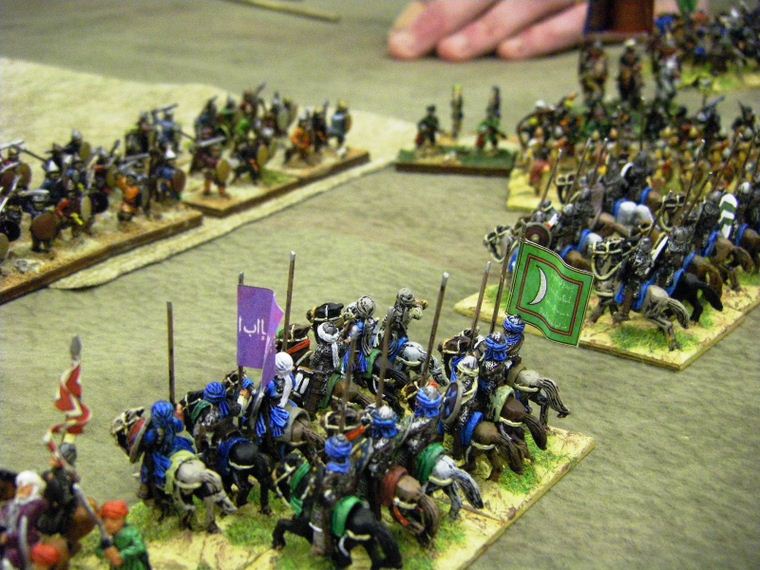 Bring it on! You know you want it!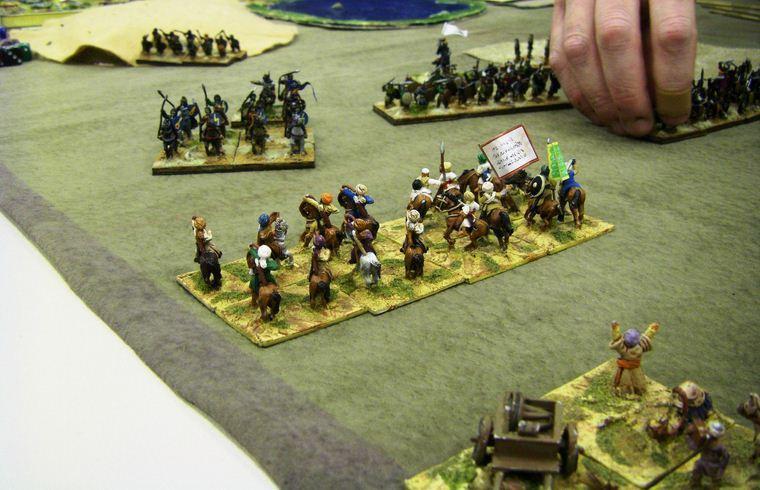 But all was not lost for Khurasan. They had managed to engineer another decisive LH matchup with one of their bow/Sw units against a Seljuk Bw/Sw unit and a Ln/Sw h unit - at odds of 2:1 against and down at impact they were confident they could repeat the success of their collagues over the other side of the board.
Cool huh?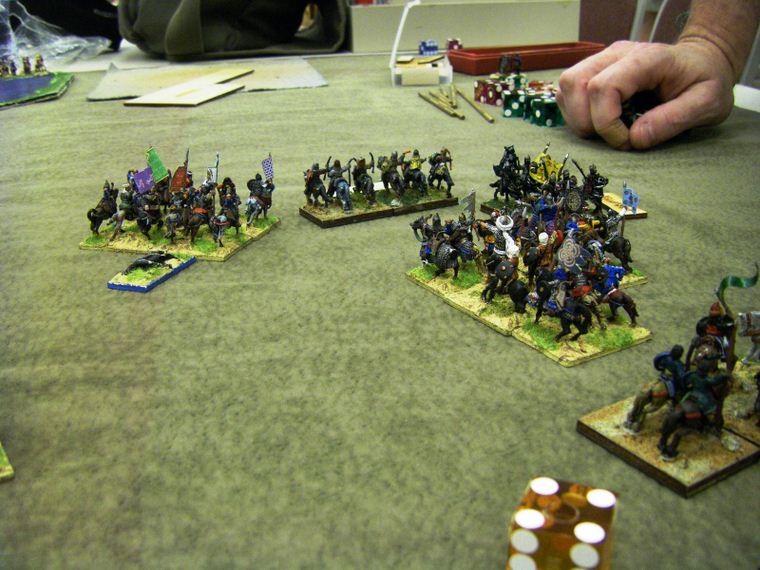 After hanging on for far longer than was right and proper, the last few Khurasani cavalry were now being swept up by the Ghilmen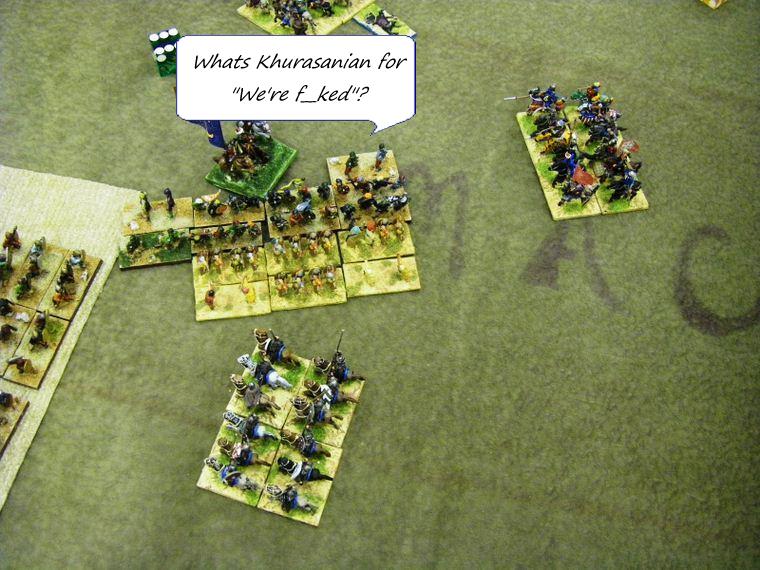 The Seljuks now had so many spare units of cavalry I was starting to wonder if I someone had slipped a couple of extra units onto the table withot me noticing. The Khurasani spearmen were only seconds from destruction.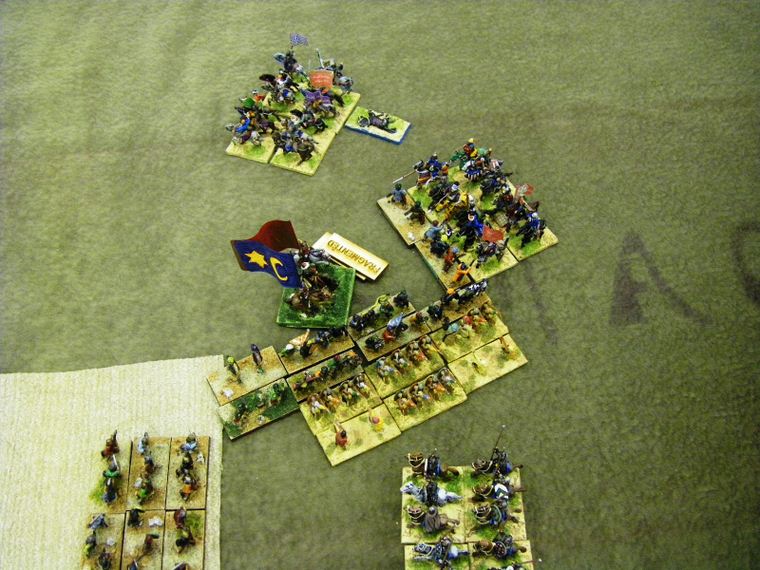 seconds later...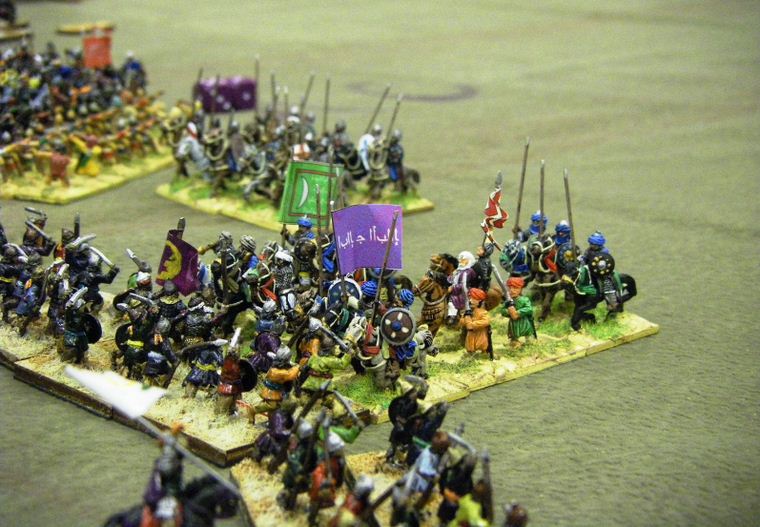 With the hourglass running down the Khurasani Dailami decided to be bold, and advanced against the Turkish lancers, relying on numbers and superiority to give them an edge.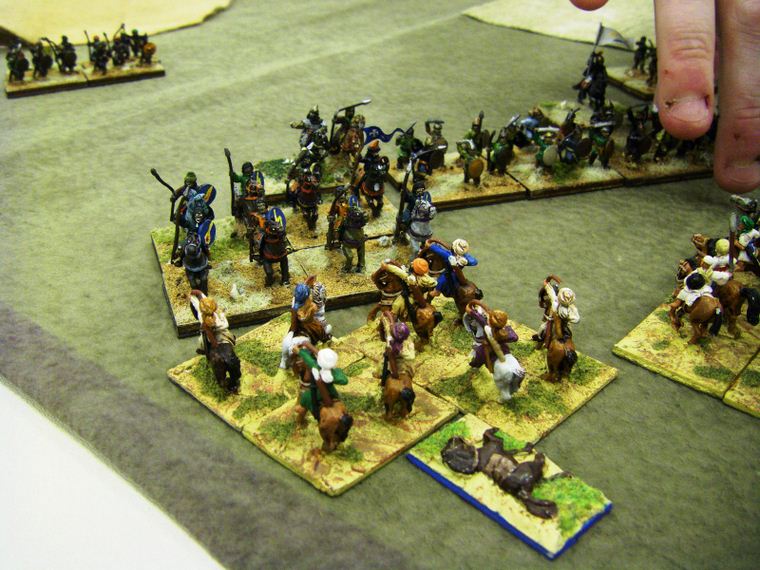 At the same time the Khurasani light horse took advantage of their equal-odds to charge home and disrupt my identically equipped LH at impact.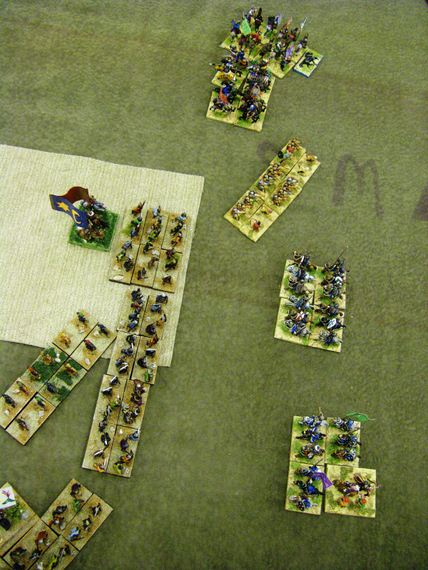 Bleeding hell! the game was still going! The Turkish lancers bounced off the robust Dailami having lost a base - although the 2nd spear unit had by now been totally elimiated in a multi-unit pursuit.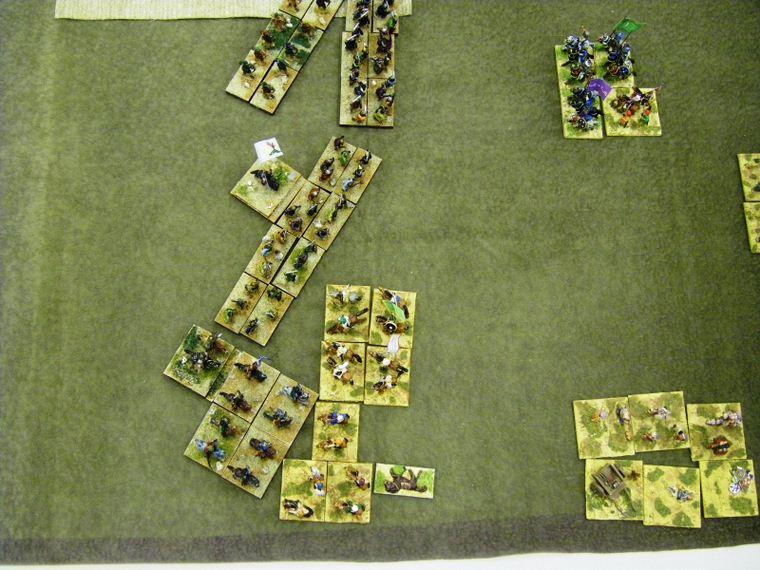 With their baggage now at risk my Lancer LH moved up as an overap to try and stem the relentless overwhelming innumerable tide of one unit of Lh Bw/Sw that was overwhelming my own brave LH Bw/sw unit.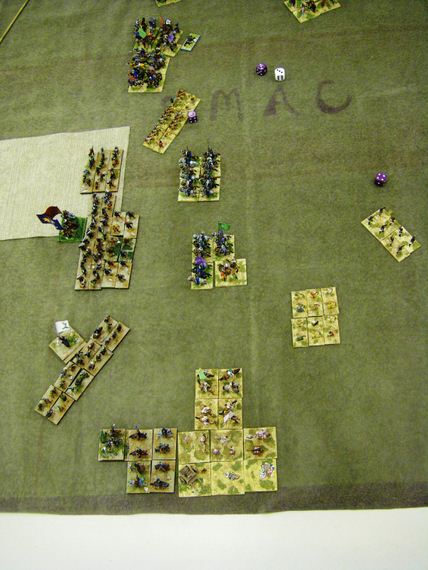 Nope, that didnt work either. The Khurasani multitude swept forwards and sacked my baggage.... but at the same time the remnants of the other wing were caught, and the Khurasani legions morale finally cracked - a decisive victory for Seljukania!
Post Match Summary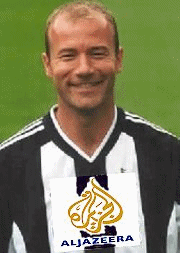 As Al Shearer the cultured leader of a great Arab nation in the time of their cultural apogee, I feel vindicated to come here to the land of Pork Belly (which I must confess I am unsure as to whether it is a type of food or a clothing size) and record a great victory for the forces of Grilled Lamb, unleavened bread and a world-famous spread made from chickpeas. Chickpeas being a vegetable product from the same family of pulses as lentils, not - as one might suspect round these parts - a pate made literally from Fried Chicken and Peas.
The secret to this success was clearly that of mobility - both Tactical, in the form of the Ghilmen and their ability to move further than most of the enemy troops, and Strategic, in terms of getting here. Although to be fair the $9.95/day i paid for a GPS to help me drive down a dead straight road from Memphis down to Hattiesville now appears in retrospect somewhat of a poor investment.
There were admittedly parts of my forces which did not do justice to themselves, but I put that down to the evil eye and a curse cast all the way from derby by a coven of sorcerers known as the Daves of Eastwick, who's baleful influence I hoped to have avoided by crossing such a great body of water. Perhaps the impassable lake gave them a portal through which to cast their hexes - or perhaps they spun their wisked spells through the medium of the Slitherine forum, as every time I open it on any topic there appears to be a posting by one of these "Dave's" bleating on about Light Horse in some incoherent rant which goes against all rationale and logic.
The afternoon is now almost upon us, so it is time to crack on as there are only 3 more opportunities to eat today before dinner.
---
Hannibal's Post Match Analysis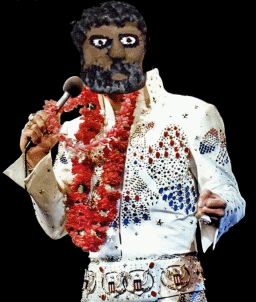 Well, since my baby left me, I found a new place to dwell. Its at the end of Useless FoG Numpty Street, at the Al Shearer Hotel.
You are such a big fat loser baby,
such a big fat loser,
You're such a great fat loser I could...
oh well, never mind.
And although they were all pedestrians,
you managed not to make much room.
And if pedestrian Dailami can get to your baggage, you'd better learn some new tricks and soon
In fact, tactically you ain't nothin' but a hound dog, maneuvering badly all the time.
You ain't nothin' but a hound dog, getting drawn into unwise combats all the time.
If you can't get the hang of things you'll never catch no enemy Light Horse in situations where you should be able to make your advantage of numbers count, and unless that happens
....you ain't no friend of mine.
FoG Reports Pageloads to date.
View My Stats for My FoG Pages