Field of Glory FoG Ancients V1.0 in ITC Lisbon 2012
Later Carthaginian, Hannibal in Italy vs Alexandrian Macedonian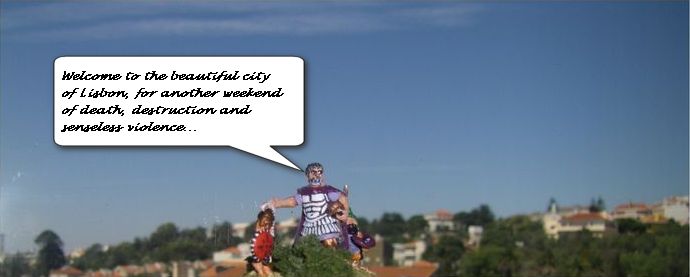 The ITC - a competition I've not even had a sniff at getting into since the days of DBM. The last time I went it was in Switzerland, but clearly dried cod is more popular with the FoGAM crowd than cowbells and overpriced cocktails at Grandson 2003 (well, that's the last I have a report for anyway).
However a judicious schedule meant I was in Lisbon anyway, and my initial plan of dropping in for a drink on Saturday night was soon upgraded to playing the full competition
With no FoGAM at 800AP since
Warfare 2010
I had little choice but to trust myself to a higher power. Yes, it was time for Hannnibal to take the helm of the Carthaginians as part of the scratch "make up the numbers" Barbarian team.
There was also a new development and a first for this site - Hannibal took over the @madaxeman Twitter account during this competition, using the hashtag #NASTYHANNIBAL on Twitter - . His tweets over the course of the weekend have been included in this report. He generally tended to shout a lot as welll so look out for comment boxes from #NASTYHANNIBAL throughout this report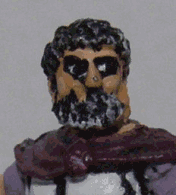 #NASTYHANNIBAL HAS LANDED IN LISBON AND IS TAKING CONTROL OF THIS TWITTER ACCOUNT. AT LEAST IT MAY NOW START TO MAKE SENSE FOR A FEW DAYS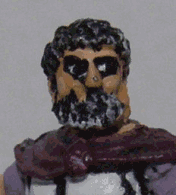 #NASTYHANNIBAL NOT IN GOOD MOOD EITHER. NEXT TIME HE INSIST ON BUSINESS CLASS, NOT AGREE TO TRAVEL IN CHECKED LUGGAGE AGAIN.
Game 1 Later Carthaginian, Hannibal in Italy vs Alexandrian Macedonian
Game 2 Later Carthaginian, Hannibal in Italy vs Late Republican Roman
Game 3 Later Carthaginian, Hannibal in Italy vs Later Seleucid
Game 4 Later Carthaginian, Hannibal in Italy vs Later Republican Roman (Cassius)
A nice pre-event meal in a fish restaurant followed...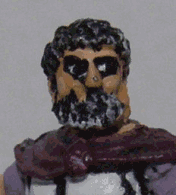 #NASTYHANNIBAL @MADAXEMAN MADE NO MISTAKES SO FAR. MAINLY AS GAMES START TOMORROW.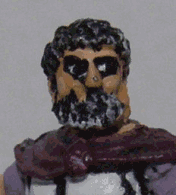 #NASTYHANNIBAL MAYBE THIS TURBOT COMMAND LEFT FLANK TOMORROW? WOULD STILL BE BETTER THAN @madaxeman
---

@jcarey #NASTYHANNIBAL my money is on the Turbot, seems like a good fish
The lists for the Later Carthaginian, Hannibal in Italy and Alexandrian Macedonian from this game, as well as all the other lists from the games at ITC Lisbon can be seen here in the FoG:AM Wiki.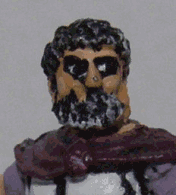 #NASTYHANNIBAL MY WAR VS ROME WAS WAR TO DEATH. BUT STILL NO 8AM STARTS. ITC REAL HARDCORE GAMING.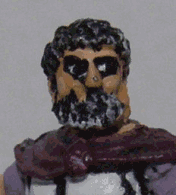 #NASTYHANNIBAL MY AIM TO LEAD BARBARIAN TEAM TO MID TABLE MEDIOCRITY. BETTER THAN @MADAXEMAN EVER ACHIEVE.
My first game saw the Carthaginians facing the second best general in history, Alexander The Great and an, erm, Alexandrian Macedonian army. The Makedonians were a fairly textbook composition, luckily the list was light on skirmishers and LH, and a rather cluttered table terrain-wise saw Carthage with a cluttered deployment area which practically forced Hannibal into a flank march - on the left.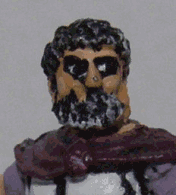 #NASTYHANNIBAL on Twitter ALEXANDER VS HANNIBAL. TIME TO KICK ASS AND PROVE WHO KING OF ANCIENT WORLD. LOCK AND LOAD!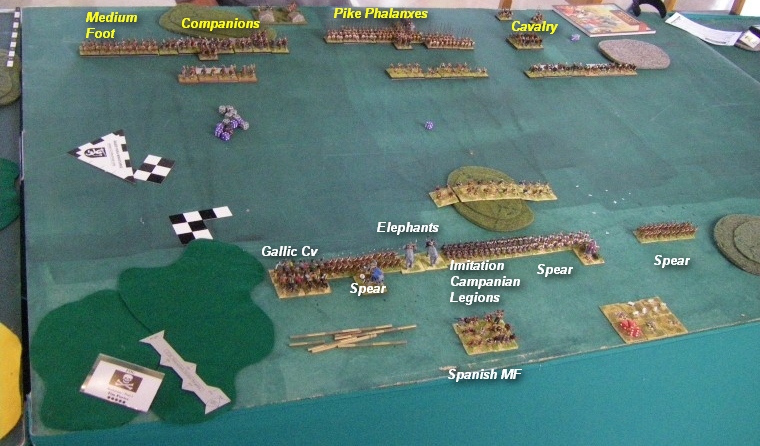 The plan was to try and separate the Makedonian pike blocks out and take them on with the armoured African Spearmen, and chew up some other bits and pieces along the way.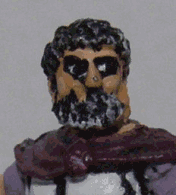 #NASTYHANNIBAL on Twitter DEPLOYMENT NOT OVER YET, BUT I ALREADY DOING BETTER THAN @madaxeman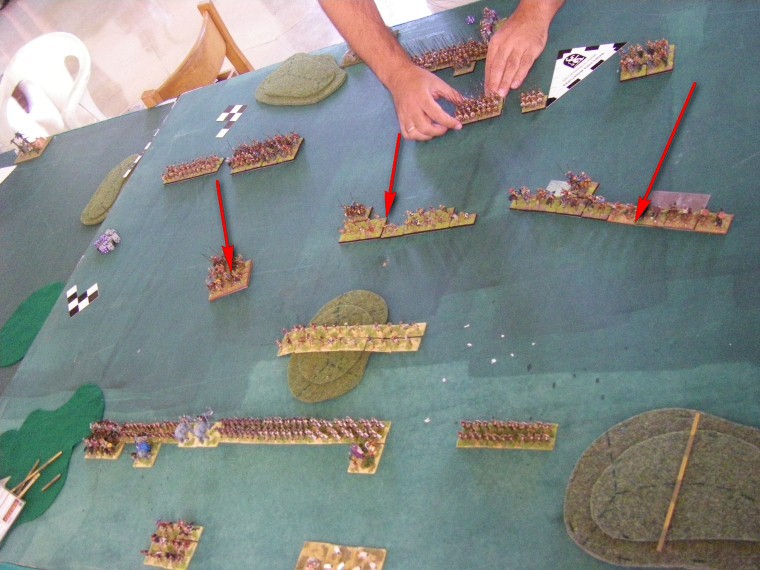 The Makedonians moved first, and moved like greased lightning exhibiting a display of industry and enthusiasm which belied the internet memes surrounding their economic troubles. Masses of skirmishers raced forward to pin Carthage into its deployment box
Watch Madaxeman TV's review of the Alexandrian Macedonian army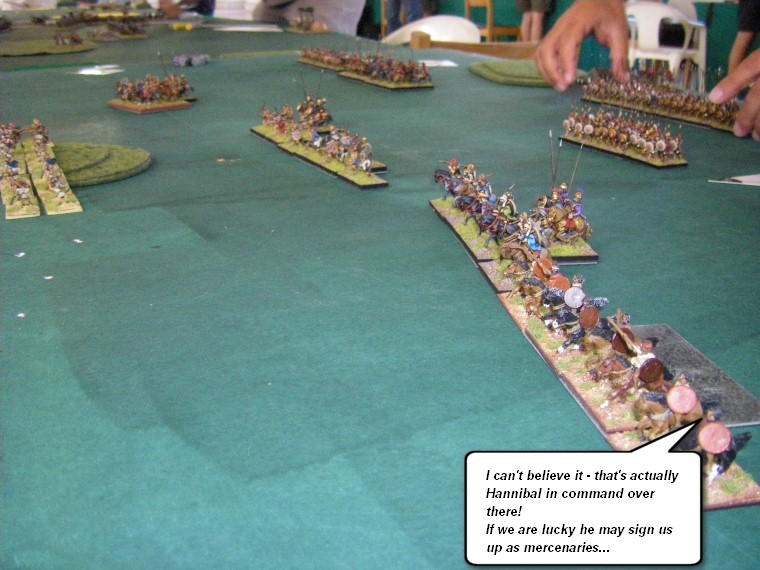 The Makedonians were clearly trying to intimidate the apparently mounted-free Carthaginians, by spreading their horse out into a single line. The Carthaginians were somewhat puzzled by the lack of artillery and dragoons on the enemy roster of troops, but so far no-one had shot at them so they were quietly contented.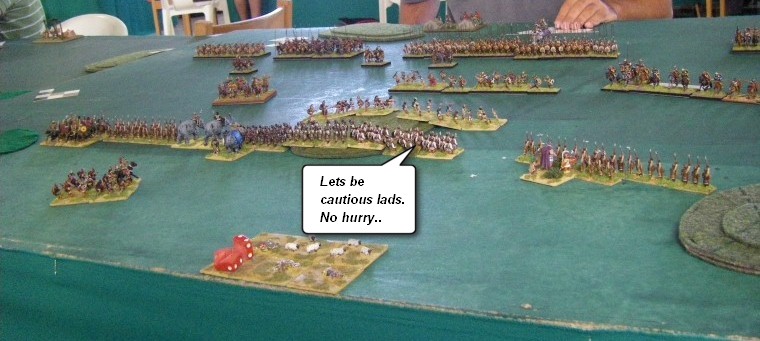 With little to do except wait for the flank march to come on, the Carthaginians spread out a little to try and close the door on any sneaky Makedonian attempts to slip some LH round the back….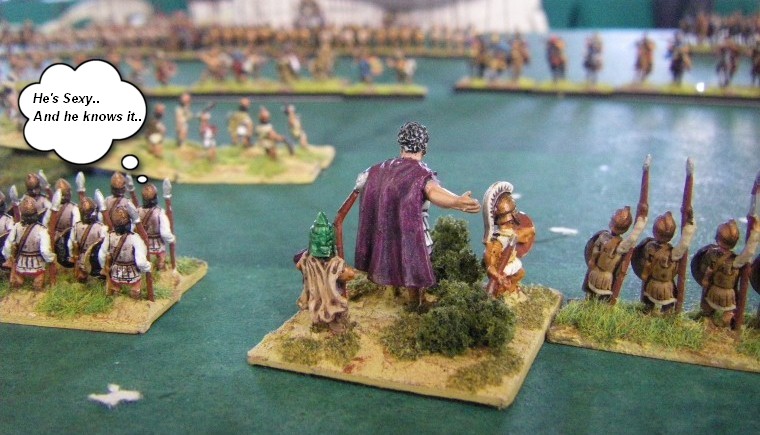 Hannibal was in full command of the situation, surveying the battlefield imperiously and giving the onrushing Makedonians the evil eye. In fact, as a 28mm figure, he was the only Carthaginian capable of such a feat - partly as he would easily see over the ranks of troops in front of him, and partly as he was the only figure on which eyes had actually been painted.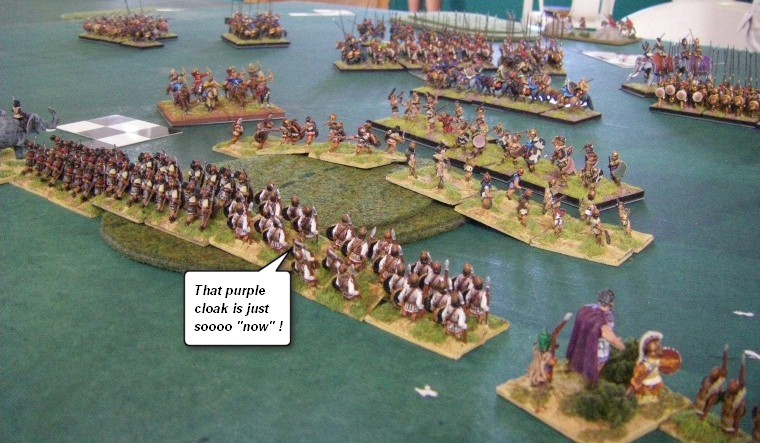 As the Carthaginian main line moved slowly up, the two sets of skirmishers exchanges desultory fire. One day they would grow up and their ancestors would be dragoons, but in the absence of both gunpowder weapons and an enclosed field they had to make do with fighting over a gentle hill for now.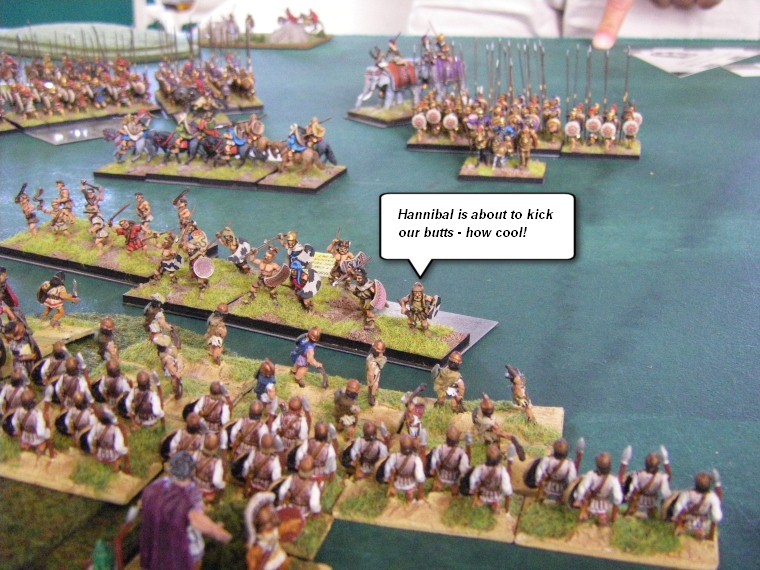 First blood to Carthage, as Hannibal's inspired leadership had the desired effect - one unit of Makedonian skirmishers was DISR and had lost a base
The Carthaginian elephants then decided to play point man for the rest of the army, and got up close and personal to exercise a big grey zone of control over some over-eager Makedonian LH. That might cause trouble later on, as now the Makedonians would struggle to get out of the way as the two lines closed on each other.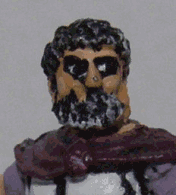 #NASTYHANNIBAL PHALANXES MOVE LIKE JAGGER. WAIT FOR V2.0 NOT AN OPTION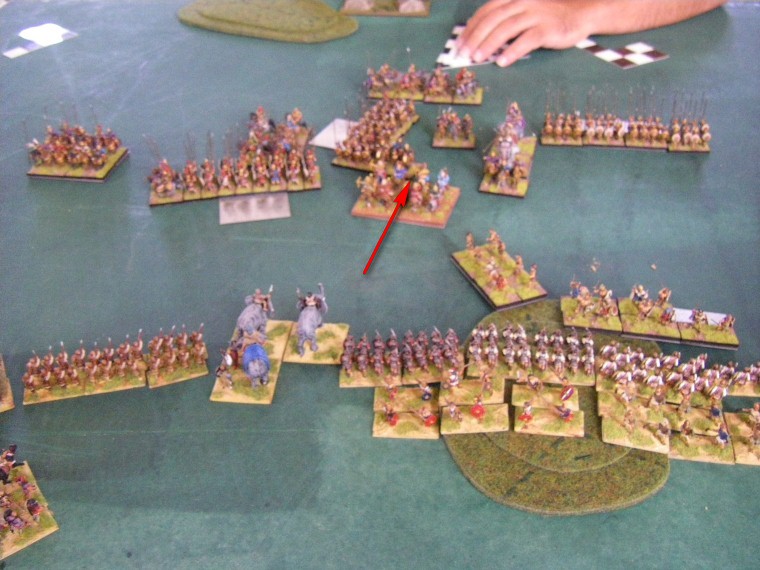 The Carthaginian skirmishers fell back behind their line infantry, as the Makedonians rather surprisingly pushed Horse, sorry, cavalry towards the Carthaginian pachyderms
With everything going swimmingly well on the front line, Hannibal even had the luxury of dropping back into a quarterback position to give some of his extra special personal warm words of encouragement to a unit of Spanish skirmishers who had temporarily lost heart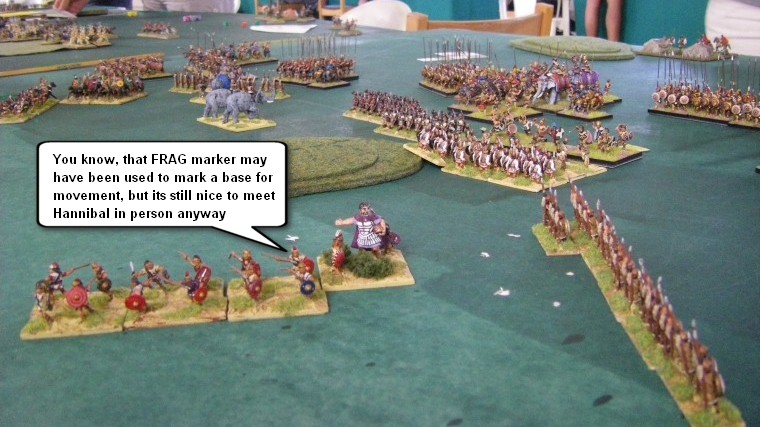 The Carthaginian army was now pushing forward in all directions and with Hannibal's warm protective coaching the Spanish were soon ready to return to the fray too
Rather fortunately for the offspring of marriages between both Carthage's Spear-bearing and Shield-carring communities, the first elements of the army to be engaged were some Campanians, equipped with Roman armour but without the ability to wear it with that rather arrogant Roman style that allows the wearing of slip on shoes without socks and manages to make it appear somehow cool. This would be a bit of a challenge, as were the Makedonians to pick the ideal Carthaginian unit to hit with the Companions, the Campanians would feature quite highly on a shortlist of around one.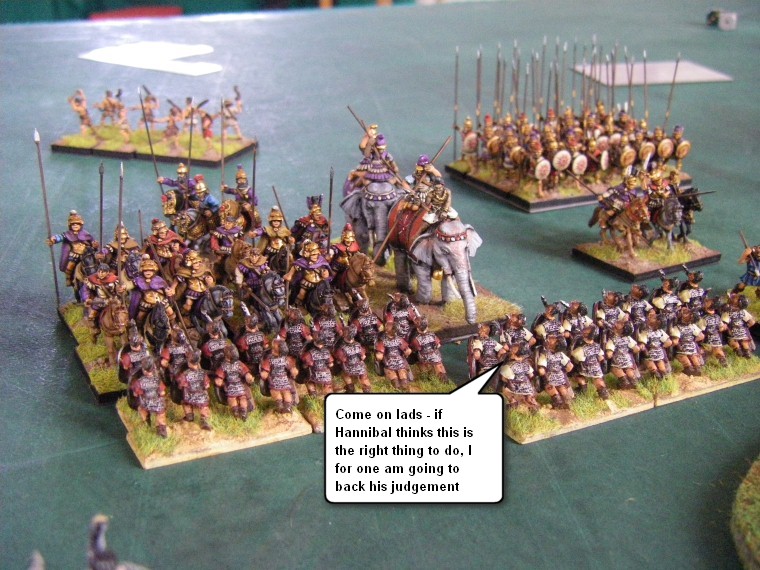 Inspired by Hannibal's mere presence on the same table, the Campanians managed to stand ! This merely however allowed the Makedonians to move up their rather more impressive elephant corps and soon a major melee was developing into which the Makedonians were feeding their best units, and the Carthaginians were feeding whatever came to hand..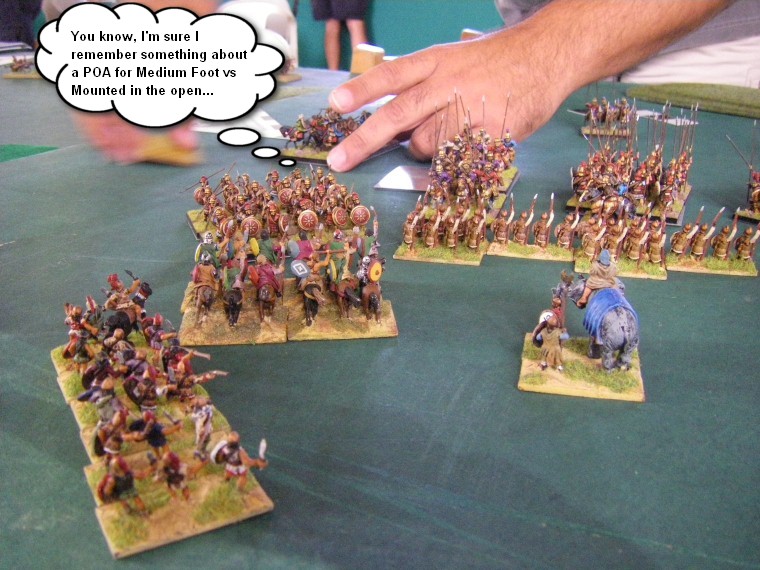 But as this was going on, the Makedonians had been drawn into an overly narrow formation - also motivated no doubt by a desire to stay away from any board edges where a flank march might appear from. This left a whole flank open to exploit, and in much the same was as the Campanians had been deputised with "being stuffed into a hole" by Hannibal, so the Makedonians were using medium foot javelinmen to anchor their right flank. The unit was numerous, but to the Gallic cavalry it merely looked like a bigger target as they made a bee line straight for it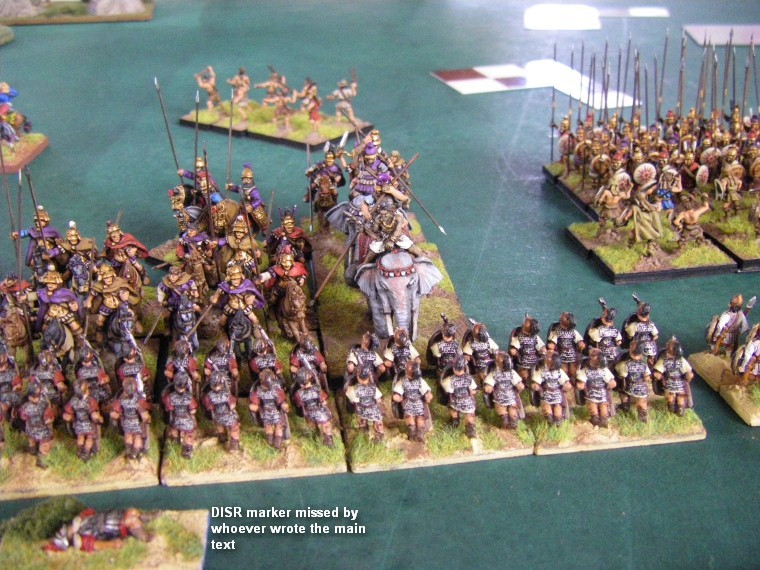 Alexander, clearly envious of Hannibal's superior reputation and monopoly on resolutely heterosexual facial hair growing abilities, tried to emulate his undoubted master in strategy and committed his elephants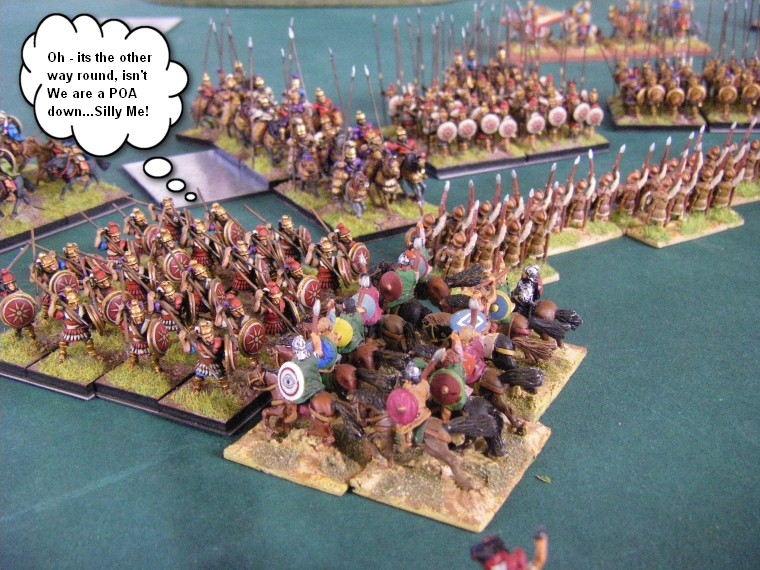 As this was going on, the Gaul's in Hannibal's army charged into the Makedonian foot, their loose formation immediately unable to stand as the barbarian horsemen crashed into their ad-hoc formation and started cutting down the disorganised pseudo-skirmishers almost immediately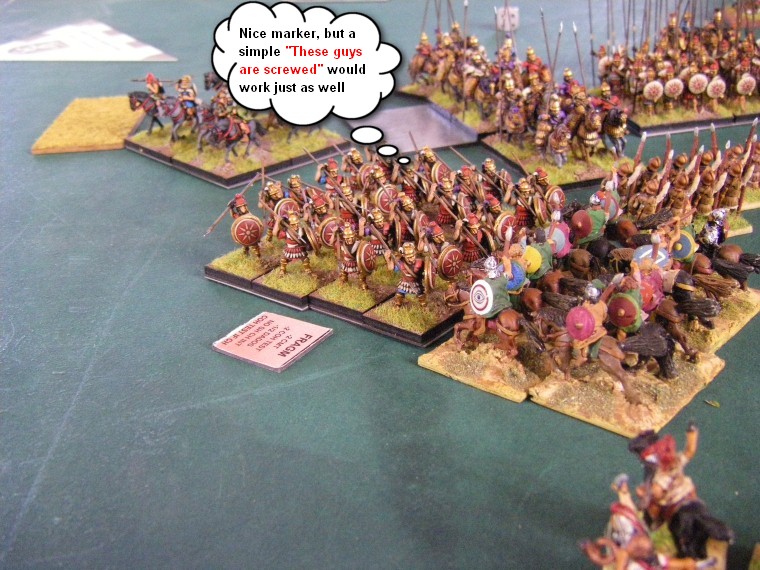 A very comprehensive FRAGMENTED marker appeared, on which was detailed all of the Very Bad Things that were soon to befall the Makedonian LMI.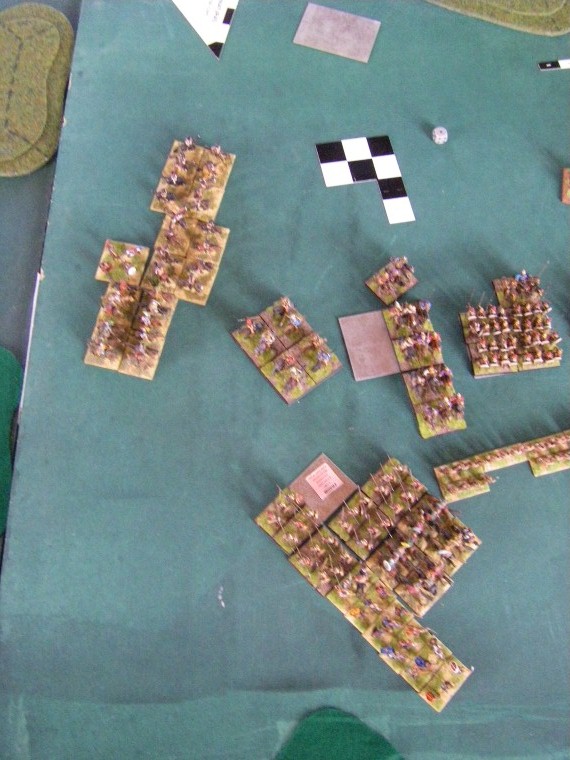 Suddenly, in a rumble of hooves and a trumpet of prospective victory, the Flank March Arrived! Hannibals manifest martial genius and his superiority over the craven copying of Alexander was demonstrated in graphic detail, as more Gauls and two units of Numidians arrived behind the Makedonian lines to cause havoc, sow fear, inject disarray and probably attempt to sell some of the duty free cigarettes they had picked up on their travels as well.
Pictures of Alexandrian Greek Troops from Madaxeman.com's Ancients Photo Directory
Click on any picture to see a full sized image, find out who makes them, vote on how good you think the figures are and see loads more figures suitable for this army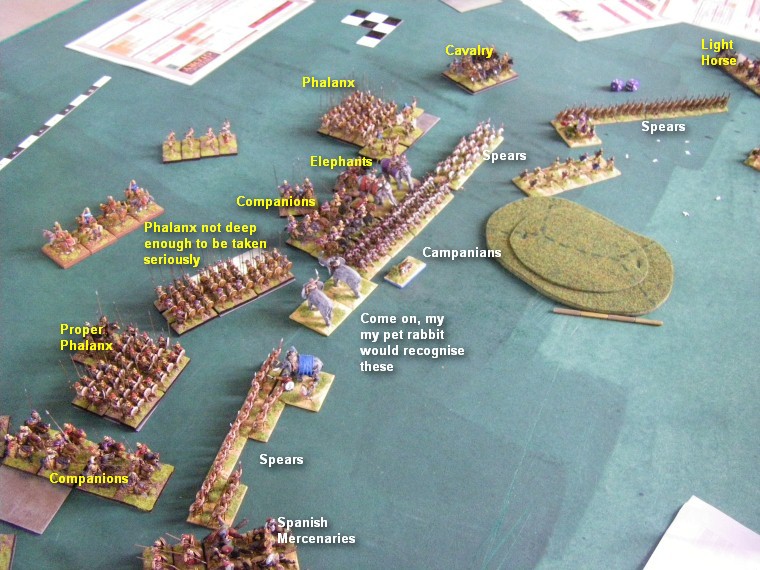 The rest of the battlefield was shaping up as a nice and tidy frontal combination. The tactical genius behind Hannibal's matching up the Carthaginian elephants against a Makedonian pike block was a part of this plan who's depth of intellectual superiority was not yet immediately apparent either to the Makedonians, their General or indeed to Hannibal himself, but when times get tough, genius rises to the top and it would surely be the same this time too.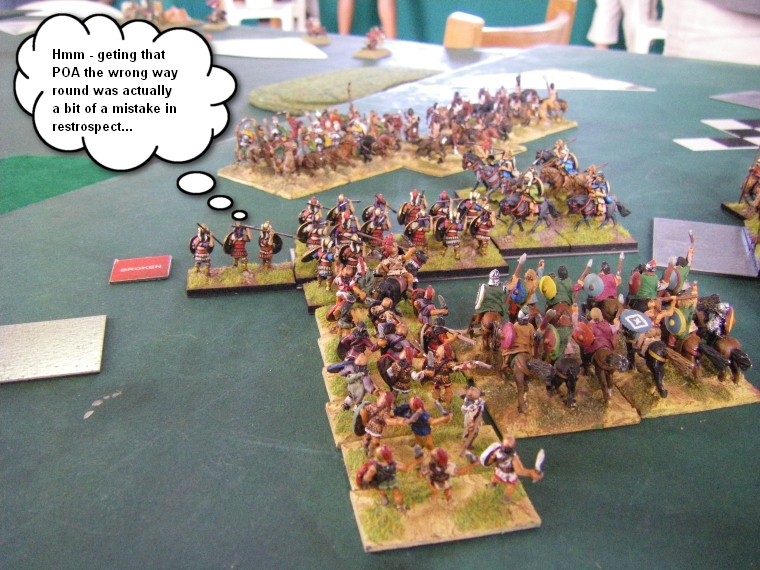 Hannibal also found time at this point to get into a Twitter Feud with Martin from Vexilliia Miniatures
@vexltd #NASTYHANNIBAL Ssshhh! There's no need to shout!
---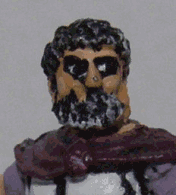 #NASTYHANNIBAL @vexltdSTOP SHOUTING WHEN NO LONGER ANGRY. NOW #NASTYHANNIBAL WATCHING @MADAXEMAN PLAY FOGAM - BETTER TO TURN DOWN VOLUME ON YOUR PC.
---
#NASTYHANNIBAL Calm down dear! It's only a wargame.
---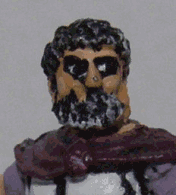 #NASTYHANNIBAL @vexltd WITH THAT ATTITUDE MAYBE I RECALL ALL CARTHAGINIAN CORVUS BELLI TROOPS FROM VEXILLIA AS LEADERSHIP THERE CLEARLY SUCK.
The Makedonian infantry on the flank were cut down and pursued by the exuberant Gauls, and quickly found themselves routing towards their own light horse, who were already trying to get their heads round dealing with the flank march as well..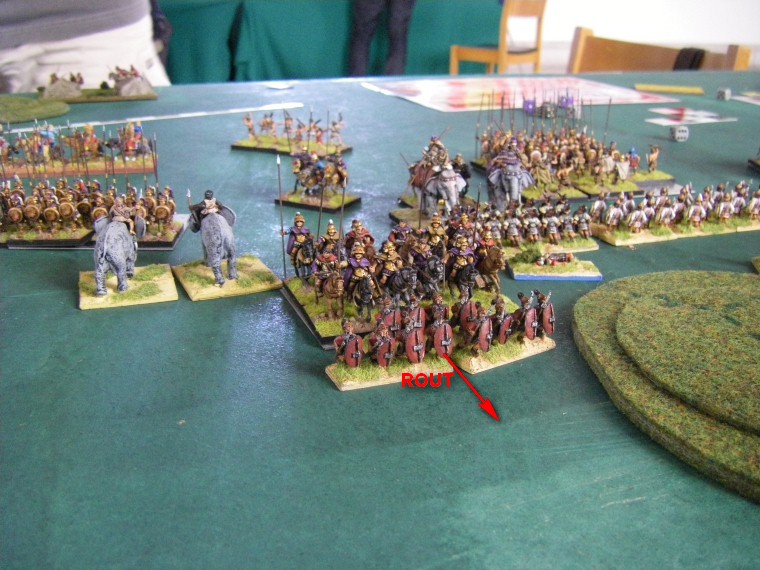 In the middle, Hannibal's plan of sacrificing the Campanian imitation legionaries in order to, erm, occupy the Makedonian Companions and Elephants had worked perfectly, and the Makedonians were now busy pursuing the routing infantry into the quiet zone behind the main battle line. Just as long as they forgot to turn around and threaten the rear of any Carthaginian units Hannibal's plan would have worked almost perfectly…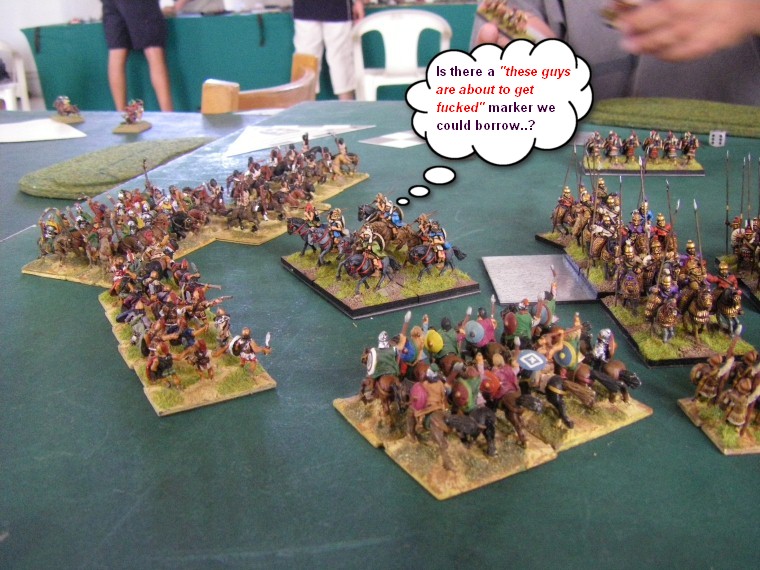 The Makedonians unit of Skythian Light Horse was learning in great detail just how deeply Hannibal despised Light Horse in FoGAM, as they found themselves the subject of rather pointed attention from fully half of the Carthaginian army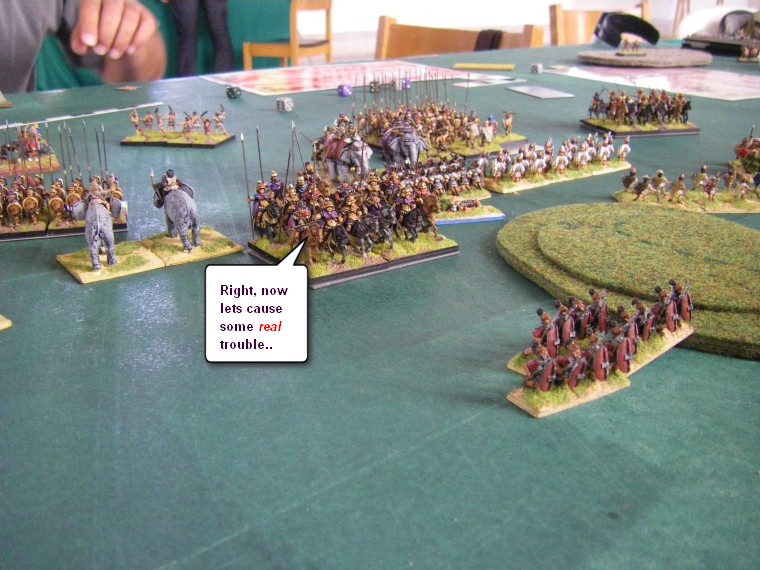 The Companions clearly lacked the heart for further fighting, and declined to pursue the already broken Campanians any further. Something would have to be done about them…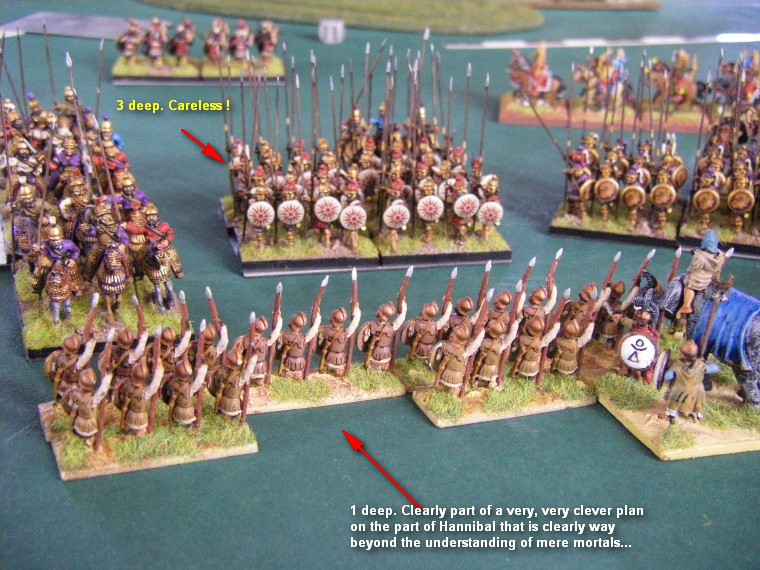 In the other part of the Carthaginian left, the highly maneuverable Makedonian pikemen had converged on a unit of African Spearmen and the two lines of infantry closed rapidly on each other - both sides had lost bases to skirmisher attrition, but it was probably the Pikemen who would feel the losses most keenly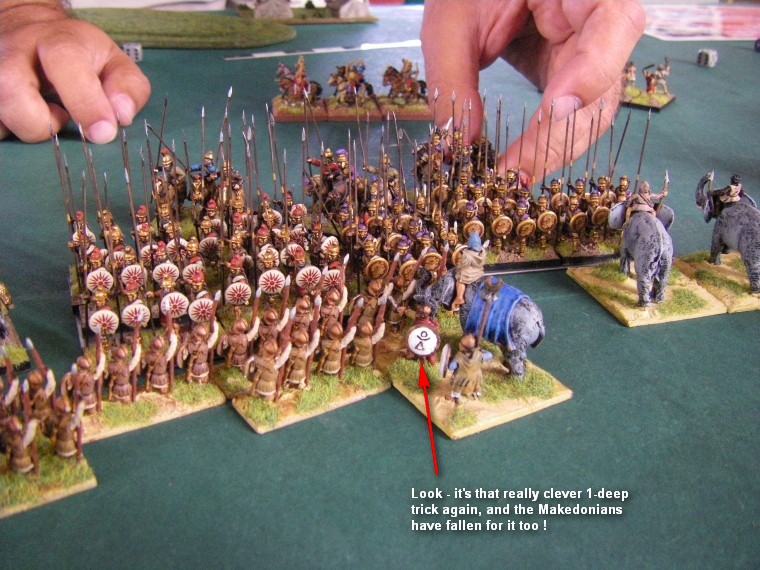 Having said that, there were over 200,000 of them cramming into the picture at this point, all clearly hoping to be featured on Madaxeman.com at some point in the future.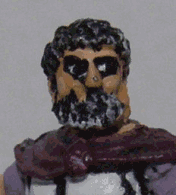 #NASTYHANNIBAL APPARENTLY PORTUGAL ONLY EVER FIGHT 35 WARS, 17 VS SPAIN. THEY CLEARLY NOT TRYING HARD ENOUGH - SPAIN NOT THAT HARD TO FIND.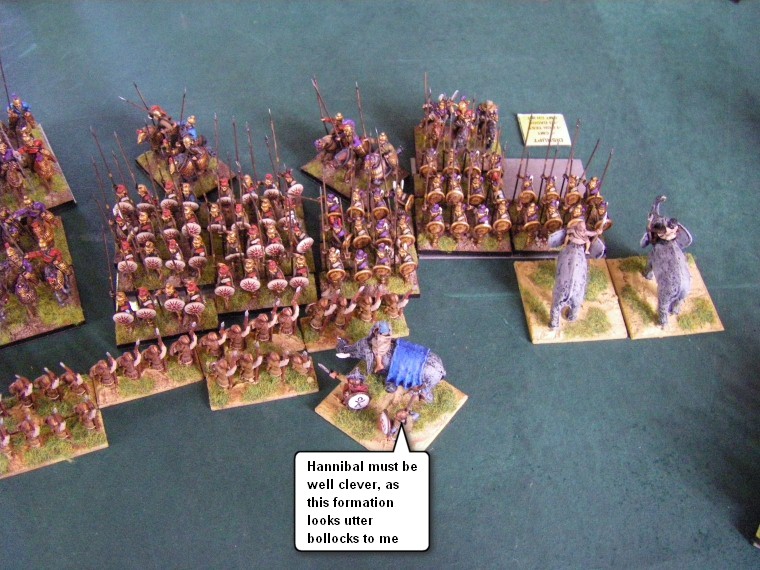 Lots of generals were committed by both teams as the two lines clashed together - the attrition speeded up and even the Carthaginian elephants got in on the act, helping inflict another one of those very comprehensive markers on a Makedonian pike unit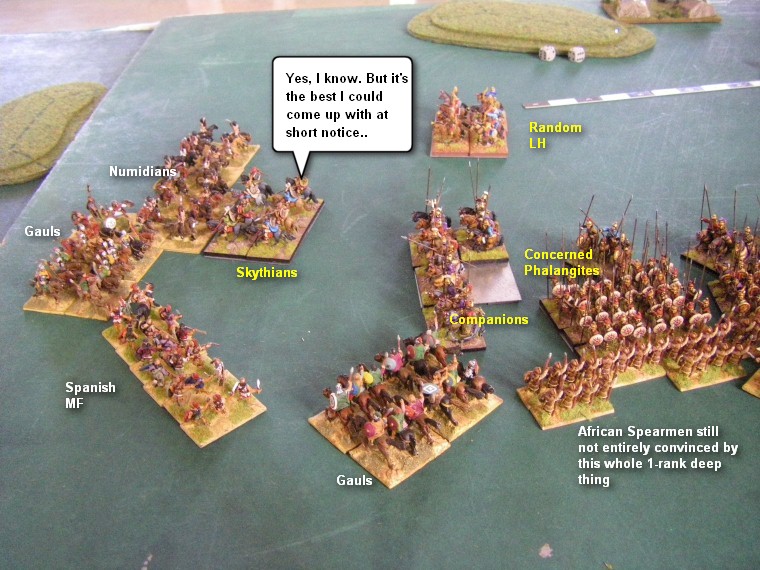 Spoilt for choice, the Carthaginian flank march initiated its combat against the Skythians, who's sole strategy appeared to be to try and be as far away as possible from their main body of troops when they inevitably ended up being overwhelmed by sheer weight of numbers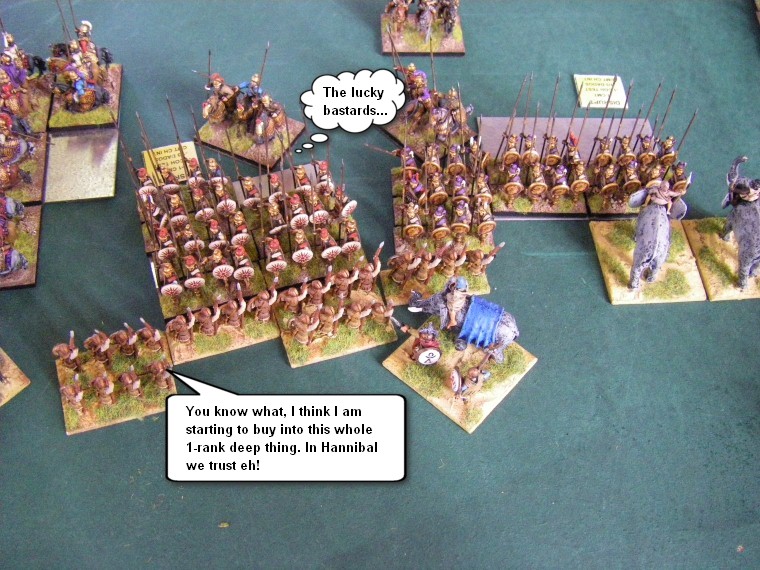 The valiant African spearmen, despite finding themselves in an apparently entirely rubbish formation were handing out a right kicking to the Makedonian pikemen, with the elephants providing competent and efficient assistance as well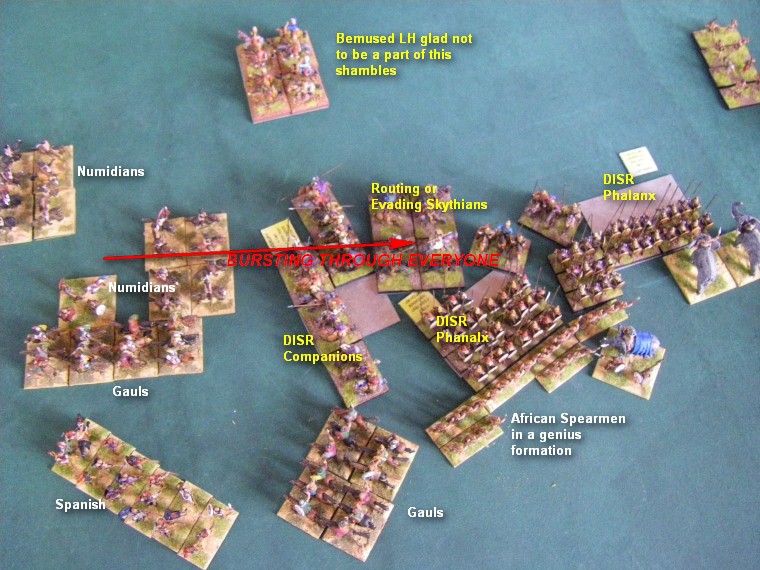 The Skythians fled, bursting through a rather surprised unit of Makedonian Companions and appearing as if by magic behind their own pikemen. The Makedonian right win was in some considerable disarray already, and the Gallic cavalry smelled blood as they poured forwards towards the exposed Makedonian nobility from all sides
The Carthaginian right was an altogether more civilized affair, as neither side had the mix of troops to really get to grips and force the pace, with practically all the mounted for both armies committed elsewhere. Both sides faffed around with skirmishers, as an inevitable Pike on African Spear melee inched closer to fruition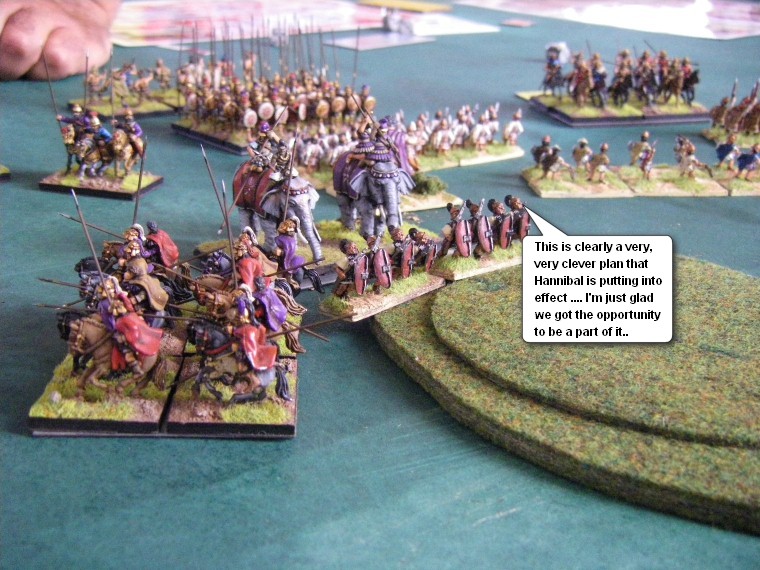 The second unit of Campanians emulated its brothers and broke, pulling Makedonian elephants deep into the Carthaginian rear in a rather badly worded description with deeply unpleasant overtones for those readers of a more smutty mindset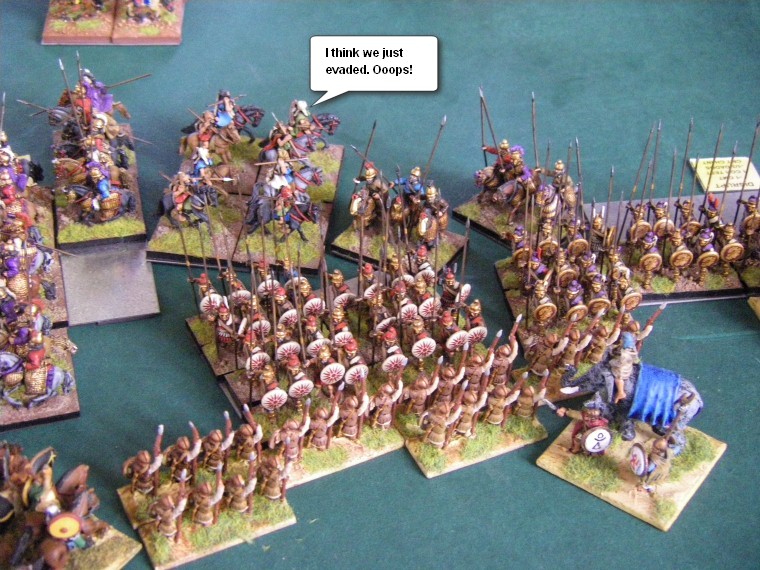 The appearance of the Skythians was creating an unbelievably complex traffic jam in the Makedonian lines.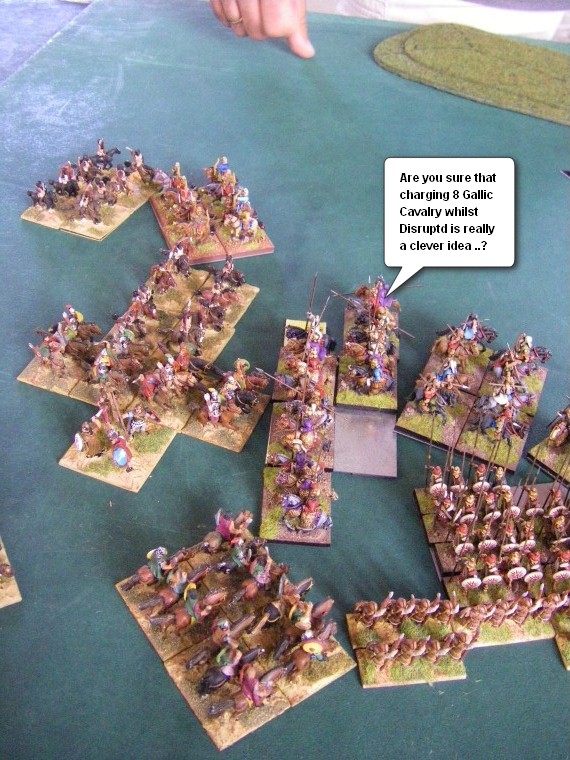 Both units of Gauls piled into the already DISR Companions, hoping to roll up the entire Makedonian army in one blood-curdling charge, Hannibal's flank march was delivering the goods
But the Companions had ideas of their own - possibly hoping one day to be promoted to the status of Liby Phonecian Heavy Cavalry and accepted as members of Hannibal's personal retinue the Makedonian lancers hung on grimly against the Gallic fury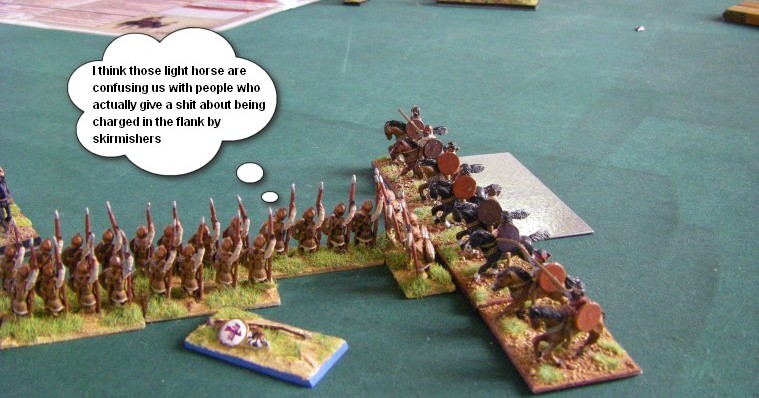 Some of the Makedonians javelin-armed light horse aspired to be Numidians and so were equally keen to impress Hannibal and secure a lucrative transfer to North African service and launched a rather brave flank charge against a unit of African spearmen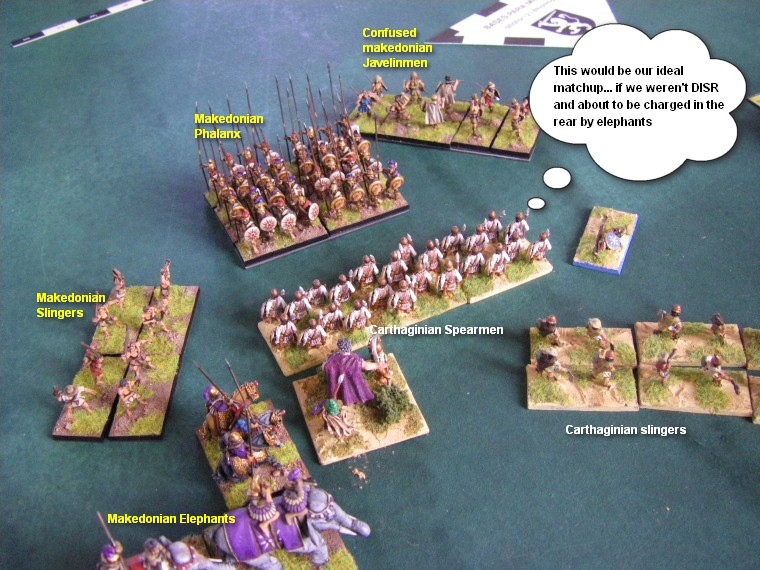 Hannibal's presence was starting to be felt - unfortunately simply being so near such a figure of greatness proved unnerving to some of the African Veterans, and despite having lots of things going for them, lost their bottle and went DISR in response to a paltry two shots from some lurking Makedonian slingers, just as the Pike Phalanx moved into range to charge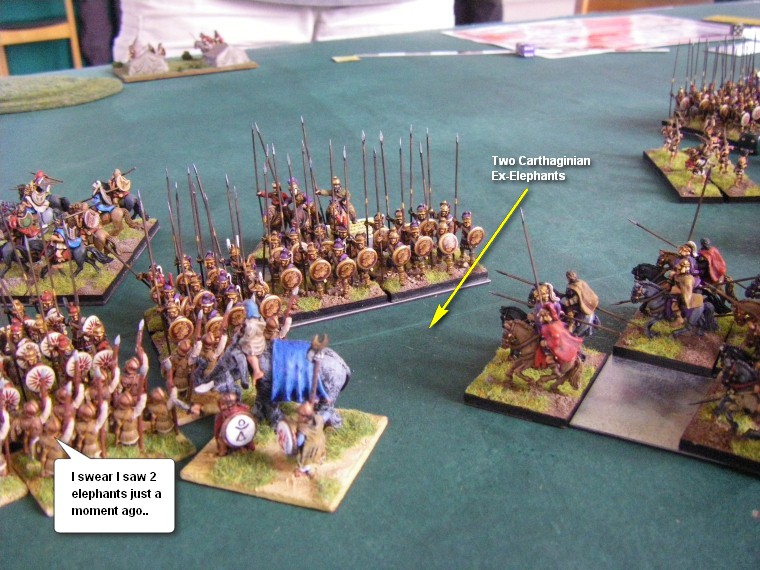 That gap used to be 2 Carthaginian elephants,… but those Makedonian Companions who had been wandering at the rear of the Carthaginian army had found a target, and put paid to the elephants in short order
Things were coming to a head as the Companions on the left of shot have already picked up a rather dangerous looking Pink marker. If and When they break it would sweep away many many units behind them - routing the Companions through the side of his Phalanx had clearly not been on Alexanders mind when he set out that morning, but once again he had been dazzled by the brilliance of Hannibal and made a fatal error..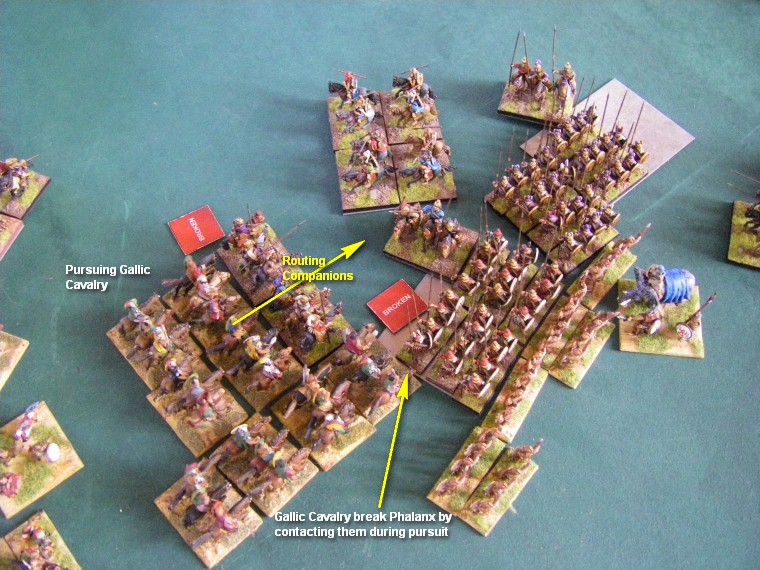 The Companions crumble and break, sweeping away the Phalanx as well. The Makedonian line is in tatters…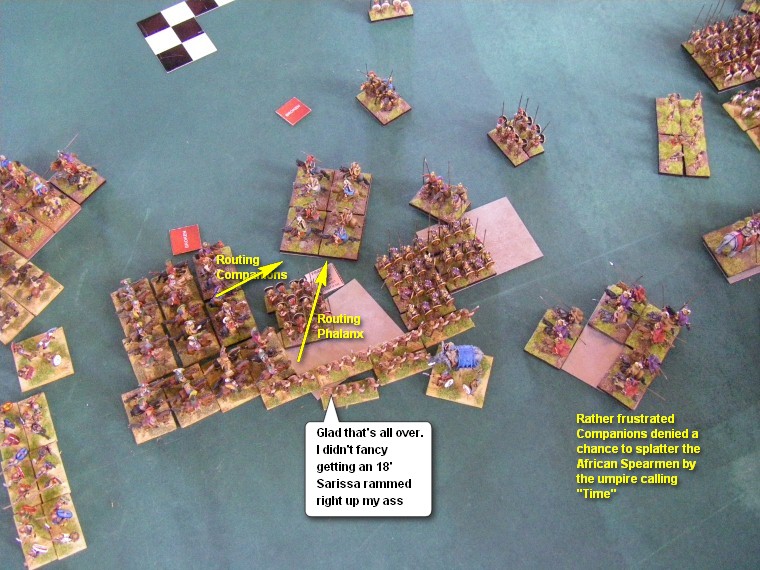 And with that resounding crash, the game ends as time is called. An intense firefight has seen the Master of Strategy prove his superiority over his pupil, and Hannibal has won, beating Alexander by 16-12 (ish)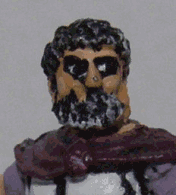 #NASTYHANNIBAL 16-13 WIN. ALEKSANDER CAN KISS MY BIG FAT NORTH AFRICAN ASS! GO TEAM BARBARIANS!!
Click here for the report of the next game in this competition, or read on for the post match summaries from the Generals involved, as well as another episode of legendary expert analysis from Hannibal
Post Match Summary from Hannibal, Commander of the Carthaginian Army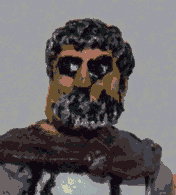 Clearly a great and deserved victory, where my tactical genius shone through. The difference to when @Madaxeman is in command was startling
Travelling across Europe and then coming up in your first game against an army led by the greatest General in the history of the world might seem a little intimidating, and would undoubtably have fazed many a lesser man - however I thought that the boy Aleksander handled himself very well in such difficult circumstances, and I think by the end of it he had learnt a few lessons from the pasting I handed down to him from on high
The flank march was utter genius, and totally unhinged the Makedonian plan from the off, as they clearly did not know how to deal with such a brilliant stroke. If only the game had gone on for another few seconds, I am sure I could have fitted in the necessary additional 3-4 bounds of play needed to totally roll up the Makedonian right flank and rampage my Gallic Cavalry through the heart of young Aleksander's army
I also felt that my hair looked absolutely lovely in these photos, and that the choice of fish I made last night was superb as well. In fact, a stunning day and a magical start all round, which I was also proud to be able to announce in real time on Twitter to boot.
---
Post Match Analysis from Guest Commentator, Chuck Norris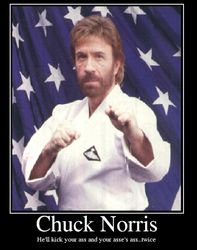 I'm pleased to be able to commentate on this game, as I know Hannibal well. Hannibal also has a good track record in Greece - when he last visited Greece with a light bulb, people thought he was Zeus. I also like his Elephants - although he has a special relationship with them, and once he actually made an elephant forget.
Well it may be a surprise to you all that Hannibal and I met soon after I won the world karate title in New York City in the 1960's. He was working as a commentator on NFL for NBC at the time, whilst he helped the North Vietnamese ambassador with some ideas he had concerning guerilla warfare. So, he called in at the karate tournament as a special guest - he wasn't allowed to compete as he had a tendency to either win each bout - which wasn't a problem - or to have the entire families of anyone who managed to throw him to the floor all executed by boiling them in oil, which he pursued all the way down to the third generation. When he fought he didn't really fall, it was more a case that he attracted the earth towards him.
Because of that we hit it off pretty well, as although I'm not afraid of anything, Hannibal does scare me. In ancient Rome (which he actually built in a day, just so he had more time to destroy it later that week) Hannibal would have laughed while being thrown to the lions. When he was in Italy, Hannibal actually went to Rome by all roads. At the same time. After that he left to go back to exile in Greece but then he called me up and said 'I'm doing a major tournament in Lisbon and I want to get some practice in, and with you there is at least a small chance of me at least breaking a nail so how about you being my practice opponent?'
So, we played a couple of games of FoG Ancients, and he kicked my ass - which is not surprising, as he is good at games. In fact, one time Hannibal played Rock Paper and Scissors in front of a mirror and won. I also tried to play Cluedo with him, but I found that the murder was always committed by Hannibal, with an Elephant, in any room he danged well pleased. And when we tried to play Connect 4 he won again, with the move Knight to Bishop 3. So, bearing that in mind I must say I think he did really great here, really great indeed - the man is a military genius, and a lot better than thet Alexander guy with his silly hair and Irish eyebrows.
Click here for the report of the next game in this competition
Game 1 Later Carthaginian, Hannibal in Italy vs Alexandrian Macedonian
Game 2 Later Carthaginian, Hannibal in Italy vs Late Republican Roman
Game 3 Later Carthaginian, Hannibal in Italy vs Later Seleucid
Game 4 Later Carthaginian, Hannibal in Italy vs Later Republican Roman (Cassius)
FoG Reports Pageloads to date.
View My Stats for My FoG Pages