Derby 2006
Game 1 against Leidang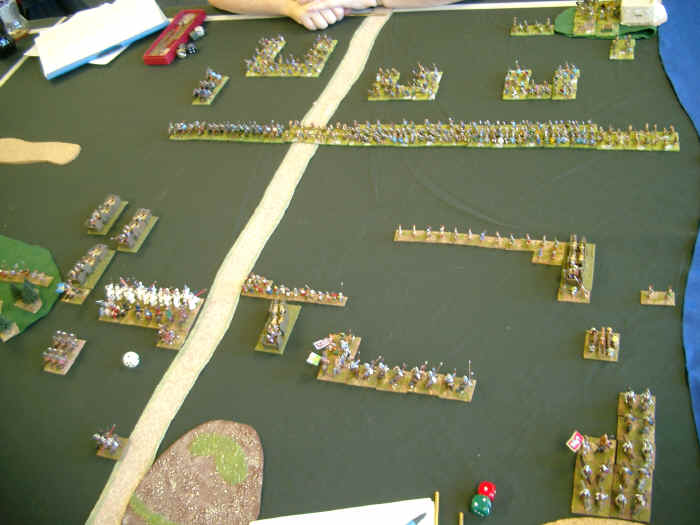 I fought with Lithuanians against a Leidang army who deployed next to a maximum size waterway. With 4o bd (O) butting up against the river, I skirmished against them and hoped to crush the hanging flank of Kn F with 5 war wagons and the Teutons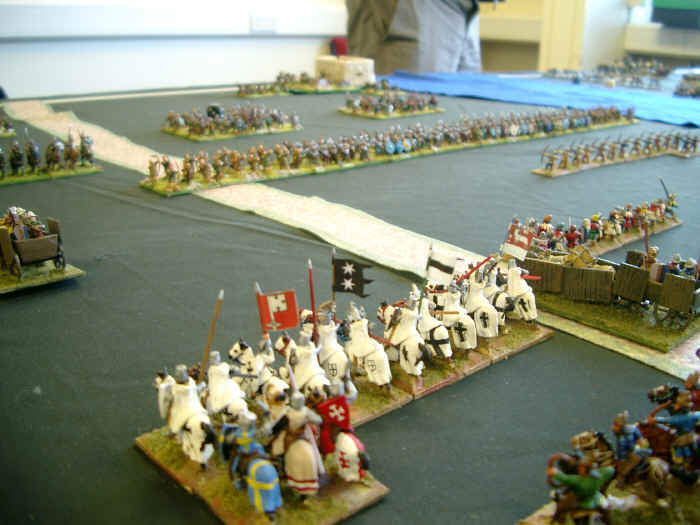 But with the Teutons uncommitted, I would have to wait....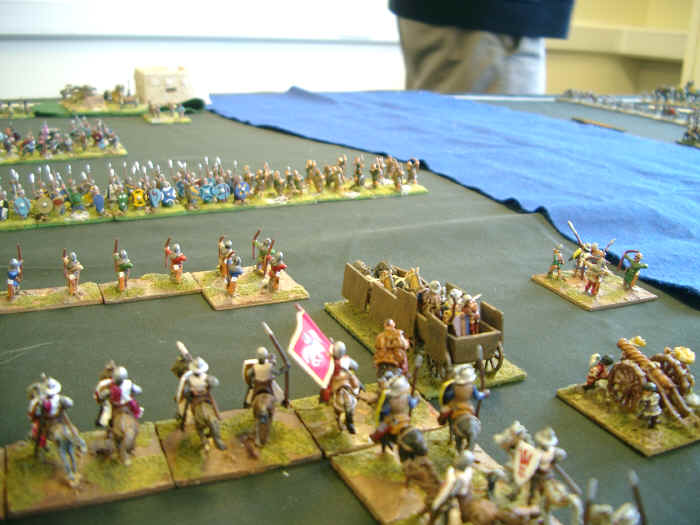 A wagon and some artillery were causing mischief against 6 bowmen who had thought themselves safe on the right.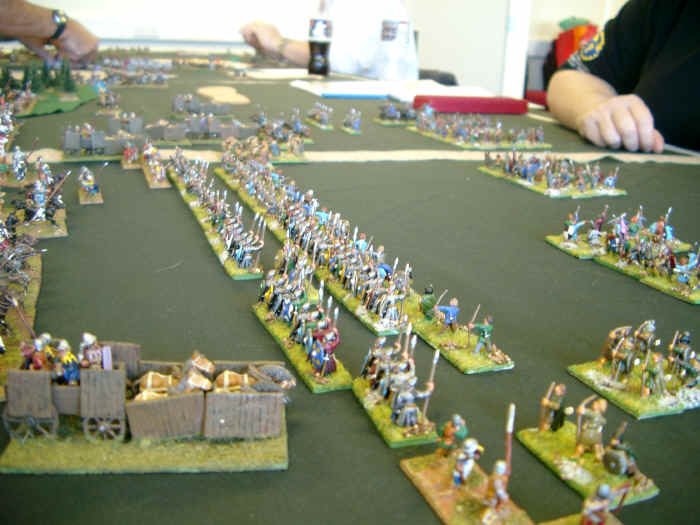 The Vikings maintained a tidy line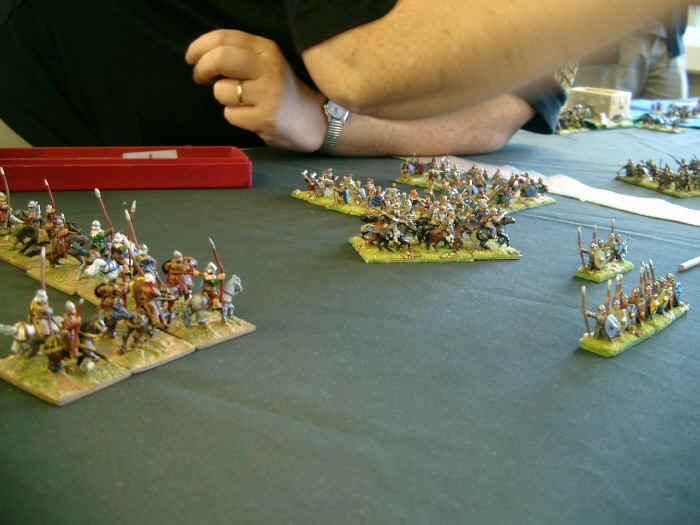 My light horse made a long outflanking move to try and massacre some auxilia who were acting as filler for the Kn F command.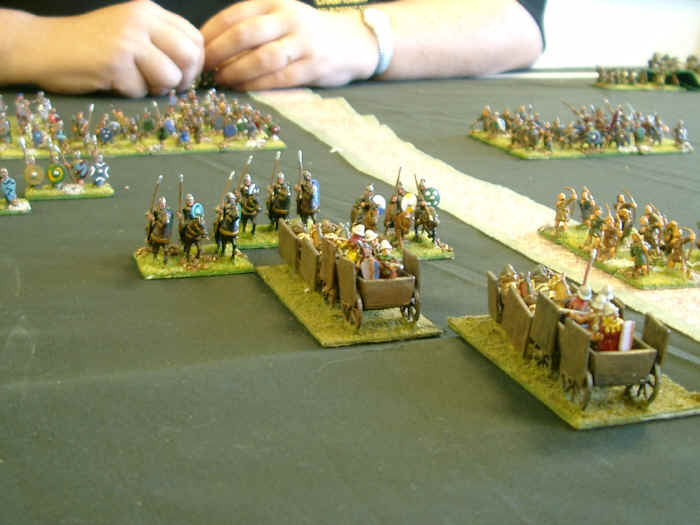 Some knights frantically dismounted as their colleagues hurled themselves against the wagons.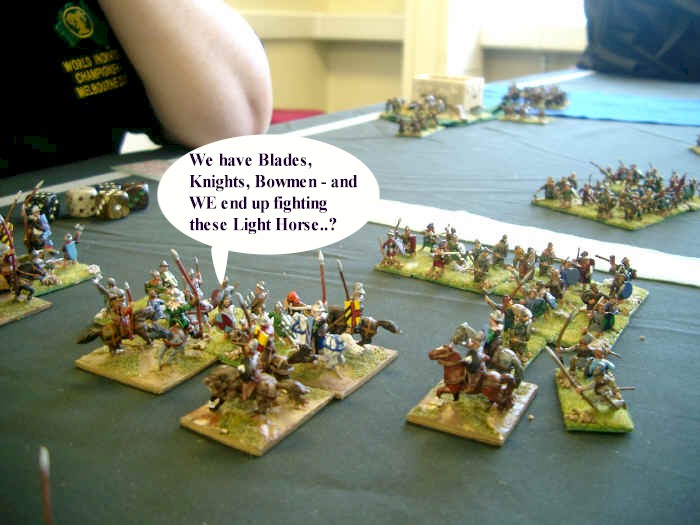 But in the end it was not enough, as the auxilia bounced my LH. With the Teutons only joining in in turn 12, too late to have an impact on the game, I scraped a 6-4 (+25% of a command) win.