Pictures from Devizes 2005
We took the same Leidang army we took to Usk a couple of years ago, on the basis that they will be much less useful under 3.1. And they look nice.
Because it was the death knell of 3.0, I didn't record our opponents army lists, but concentrated on taking nice photos.
Game 1 we beat some Burmese.
The Viking Line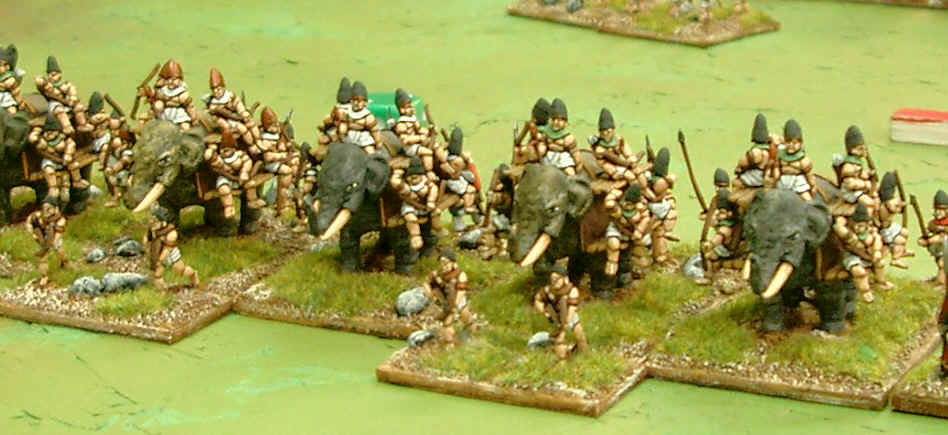 Great Elephants!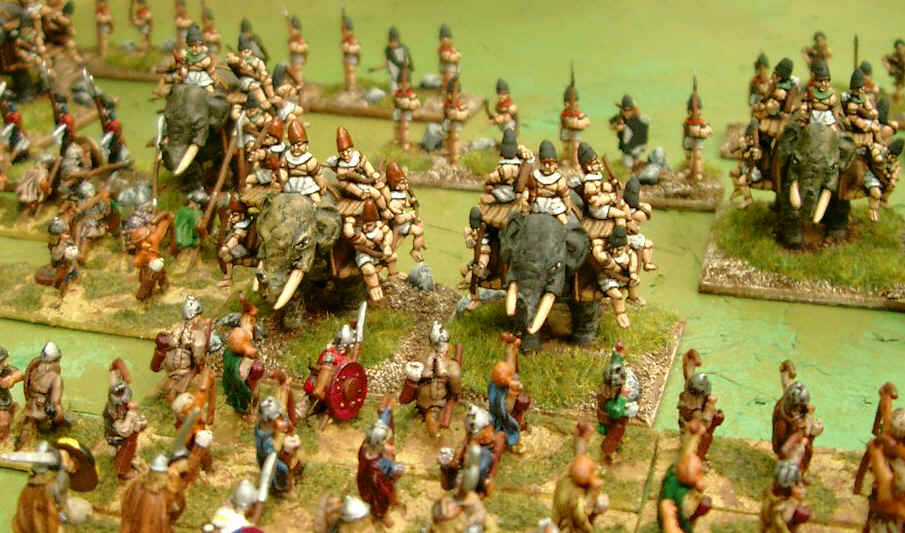 Getting Stuck In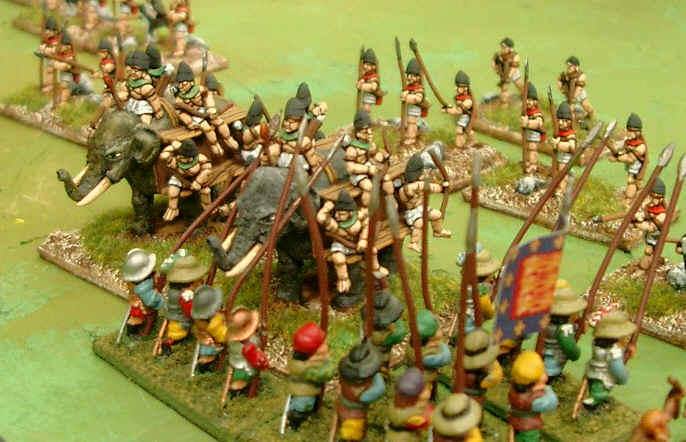 Apply Pike Here and press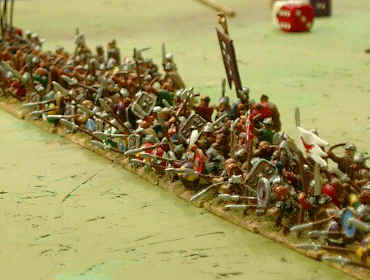 The Viking Line Again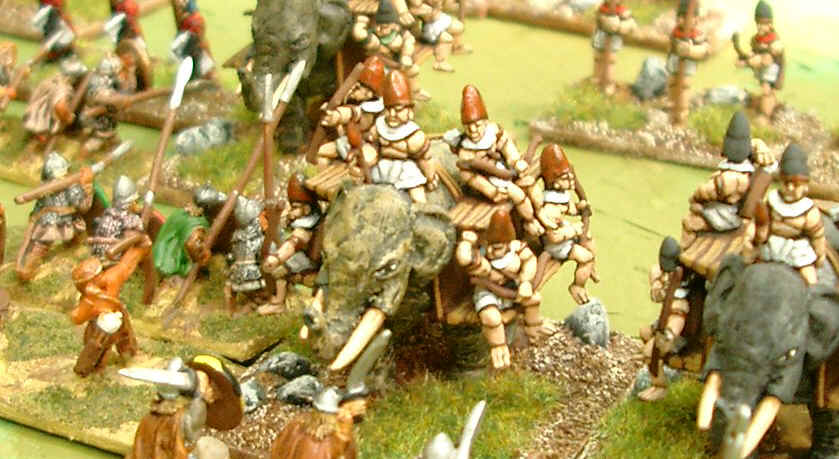 Up Close and Personal