My Egyptian Army list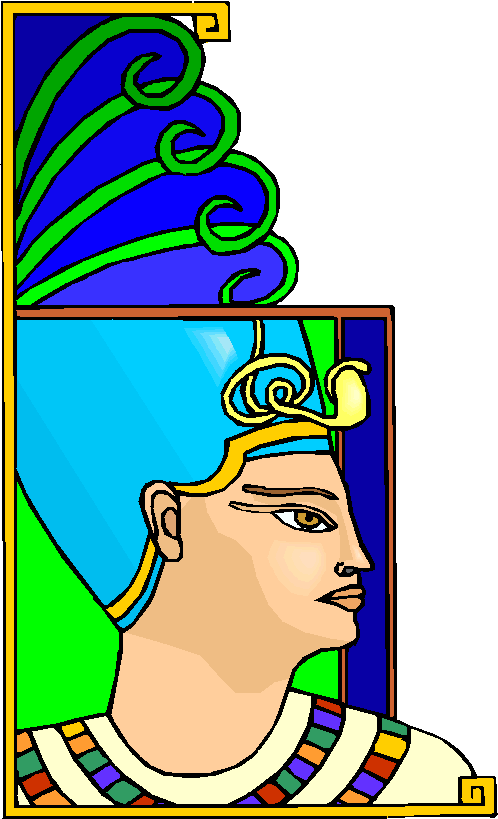 | | | | | | | | |
| --- | --- | --- | --- | --- | --- | --- | --- |
| NKE | 31 | Num | cost | Com 1 | Com2 | Com 3 | Com 4 |
| total | 400 | | 1\3 = | 7 1/3 | 7 1/6 | 5 1/6 | 1 1/6 |
| CinC Reg Ps (O) | | 1 | 22 | 1 | | | |
| 2inC Reg Cv (S) in Chariot | 1-3 | 1 | 29 | | | 1 | |
| 2inC Reg Ps (O) | | 2 | 22 | | 1 | | 1 |
| Chariotry Reg Cv (S) | 6-20 | 7 | 9 | | 2 | 4 | 1 |
| Scouts Reg LH (F) | 0-1 | 1 | 4 | | | | 1 |
| Close Fighters with Spear & Sidearm Reg Bd (F) | 8-20 | 9 | 7 | | 5 | 4 | |
| Archers Reg Bw (I) | 10-20 | 4 | 4 | 4 | | | |
| or Reg Bw (O) | | 16 | 5 | | 10 | 6 | |
| Javelinmen Reg Ax (O) | 0-6 | 2 | 4 | | 2 | | |
| Syro-canaanite javelinmen Up to 1/3 Irr Ax (O) | 0-6 | 2 | 3 | 2 | | | |
| remainder Irr Ax (I) | | 0 | 2 | | | | |
| or irr Ps (I) | 0-6 | 4 | 1 | | 2 | | 2 |
| Nubian or Syro-Canaanite archers Irr Ps (O) | 0-8 | 2 | 2 | | 2 | | |
| Libyan, Palestinian or Bedouin javelinmen Irr Ps (I) | 0-8 | 4 | 1 | 3 | | 1 | |
| Bari Irr Bts (S) (Bw, Bd, Ps) | 0-4 | 1 | 3 | | | 1 | |
| Only After 1200BC | | | | | | | |
| Libyan Swordsmen Irr Wb (F) | 8-16 | 10 | 3 | 10 | | | |
| Sherden as Irr Bd (F) | | 4 | 5 | 4 | | | |
I was using only 1 boat, because that's all I have painted so far and it's really very pretty and I'm very proud of it. 2 boats are clearly better, as you can get a WW as attacker if you want with 2, 3 gives you an advantage over all the other NKE armies who only take 2, but to be honest none is probably enough.
Here is a picture of the boat, to prove my point: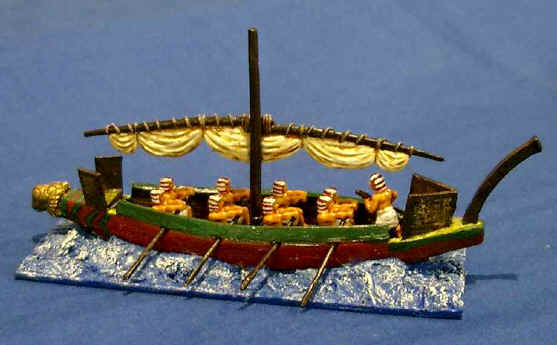 I was using the Wb because they are nice figures, and also because they make the games more interesting and exciting, and less about grinding out a win by clever dinky maneuvers, although the clever money is apparently on not using them.
Reports and opponents lists now follow