15mm WW2 Troops Painted for Flames of War (FoW)
About a year or so ago I sold off a load of WW2 15mm troops based for Flames of War, but I kept all the pictures here as a multi-page gallery to be used as inspiration for painting, basing or figure selection from some of the manufacturers - as well as Battlefront themselves of course! You will see a full index of all my stuff on the menu on the right hand side of this page. Most of these figures are from Battlefront, or Peter Pig or the Skytrex / Command Decision ranges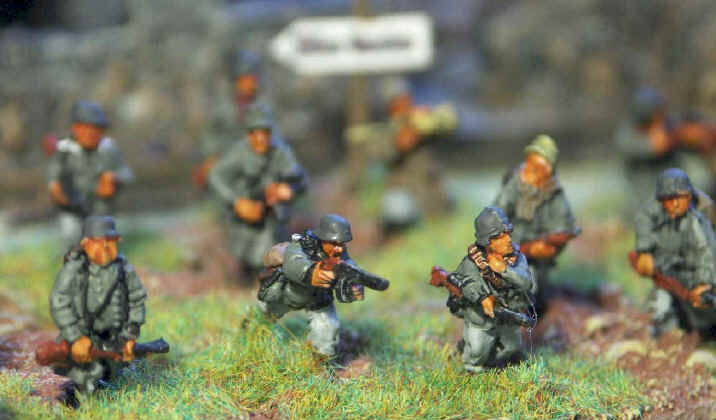 Fab Peter Pig German infantry with captured Russian PPsh SMG, with CD Infantry in Greatcoats:
eBay also has lots of ongoing auctions for FoW stuff, Battlefront & others, both painted and unpainted - I have a full listing on this site for US, US and Australian auction listings:
There are loads of pages of pictures of my painted stuff here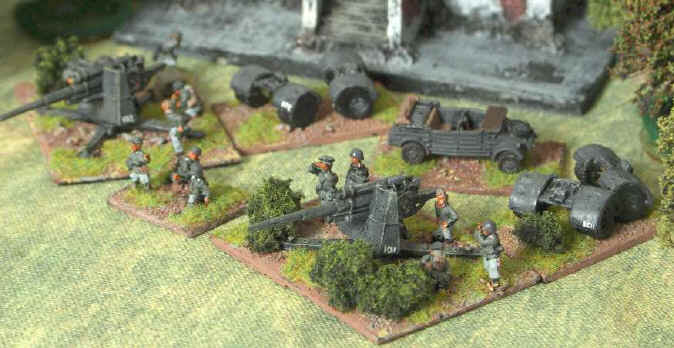 2 x 88's and crew, road wheels and officer with staff car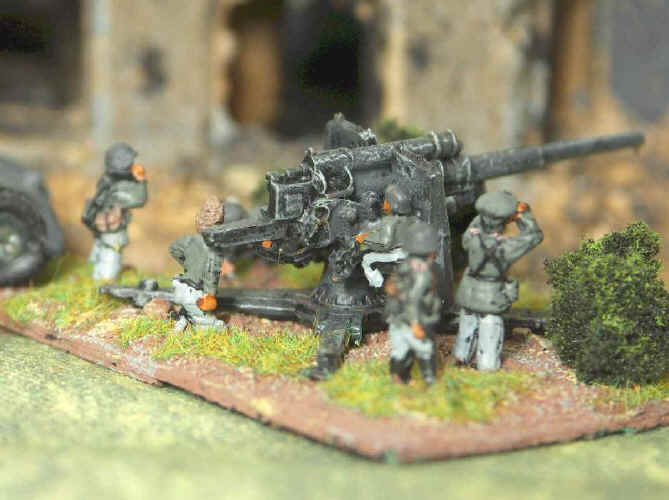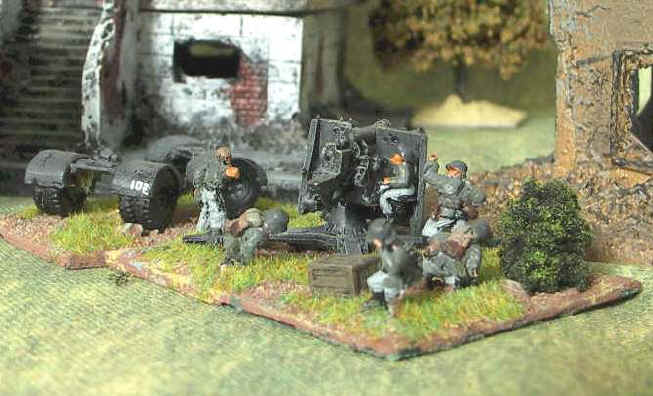 Take Cover!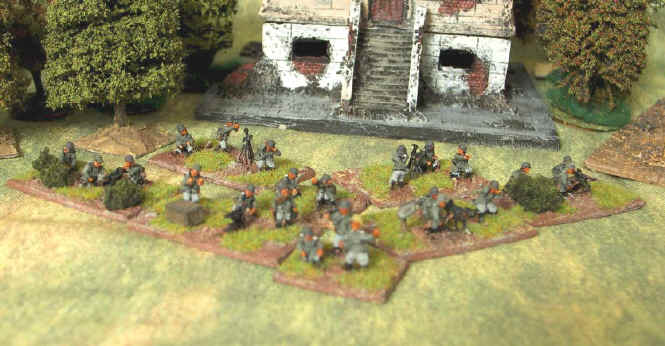 German Support Platoon - 4 tripod mount MG34's, 2 mortars and commander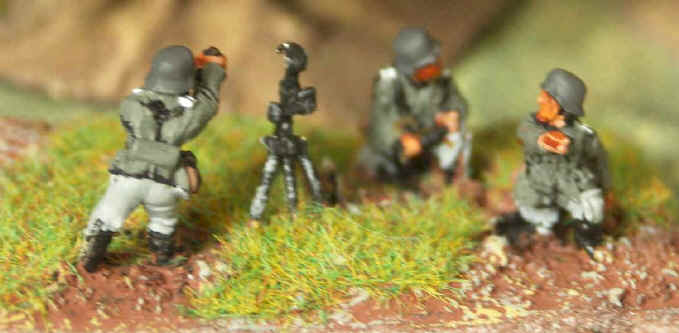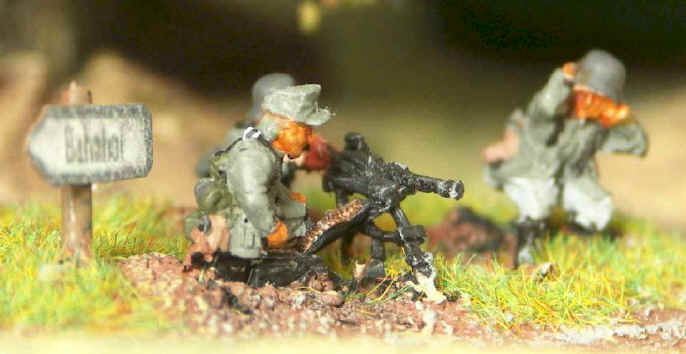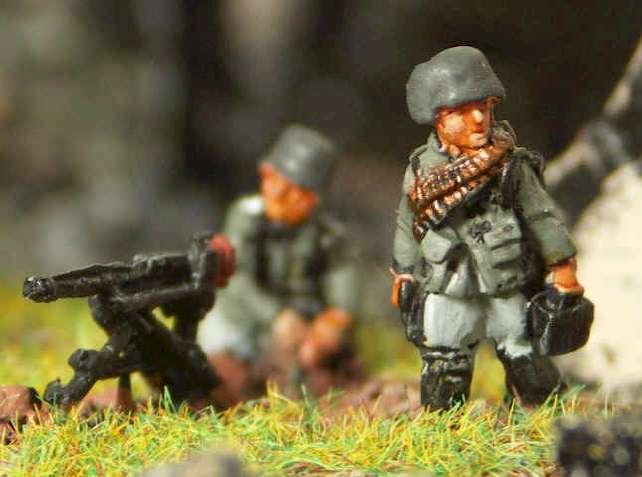 He looks suspiciously like Noel Gallagher, doesn't he? "And after all, You're my Wonder Wermacht"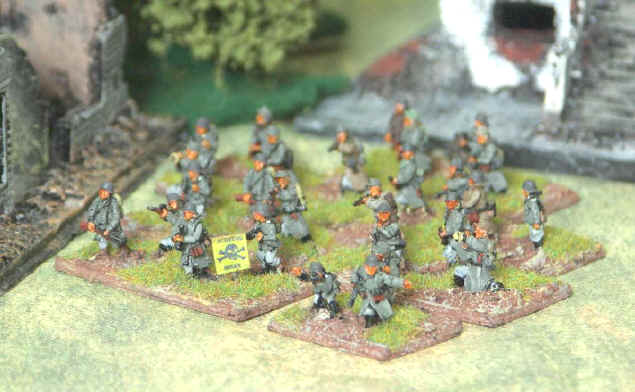 Veteran Platoon 1 - these are all in a variety of greatcoats and winter gear. They are battle-hardened, frost-bitten, hard-as-nails foot soldiers every inch (or cm) the WW2 German Infantry at the apex of their powers. Ready for Stalingrad, Moscow, or the Ardennes, in snow and ice, rain and sleet they will defend the Fatherland step by bloody step from the Bolshevik hordes and the ever-rising tide of Anglo-American industrial output.
Being a mix of the excellently proportioned and highly animated Command Decision range, and the equally excellent Peter Pig meant there was virtually no duplication of figures in the entire platoon.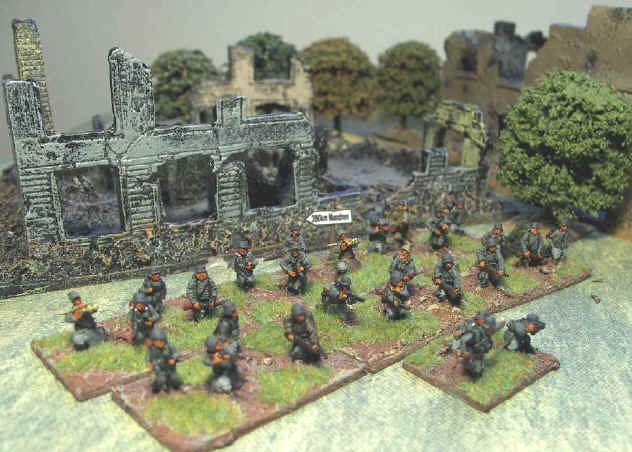 Veteran Platoon 3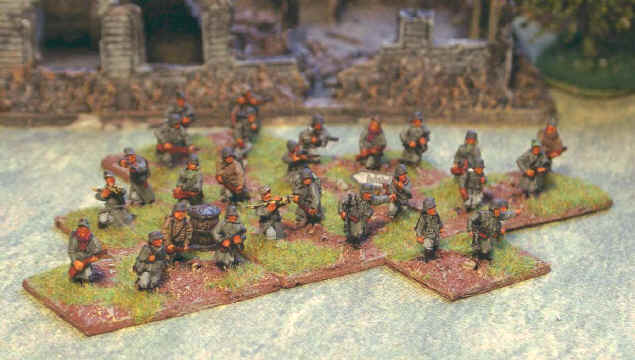 Veteran Platoon 2 - tastefully dressed in a assortment of captured, looted and officially-provided winter gear. They have been equipped with a wide and practical variety of weaponry - rifles, "stick" grenades, the famous and stylish Schmeisser sub machine gun, an ample sprinkling of MG34 LMG's and even the odd figure with a captured Soviet PPsh sub machine gun. The platoon is toughened up further with a couple of 'shrecks to scare off the enemy armour or to blast their way through walls in Stalingrad and Berlin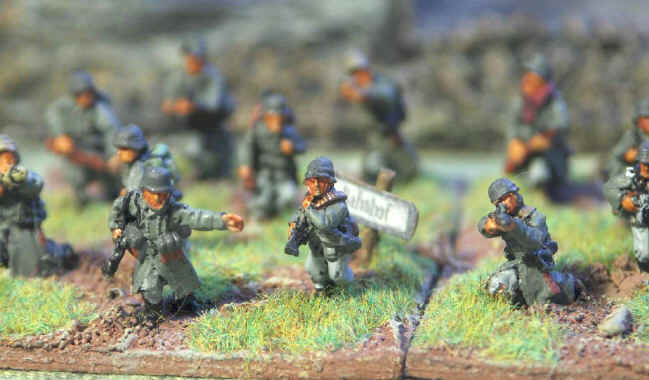 I added in a "Banhof" railway sign to make the bases more funky! All of the troops were painted, matt varnished and based with static grass and are mounted on Flames of War sized bases (complete with full coverage Magnabase for safe transport and storage).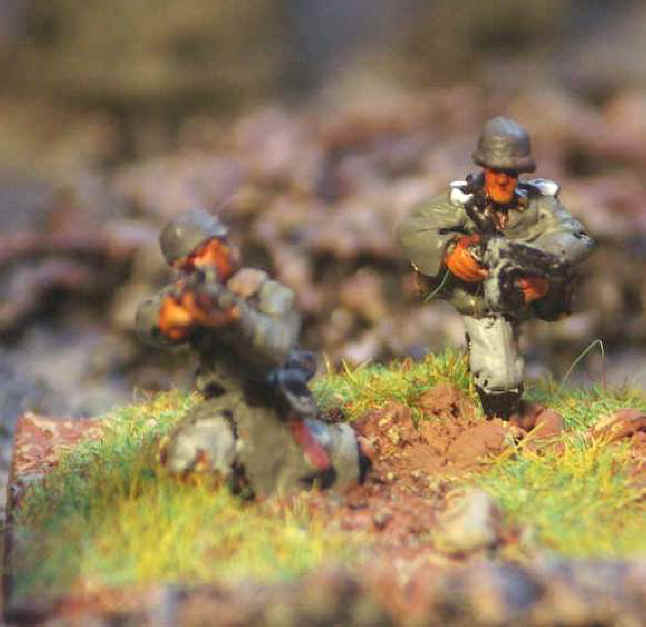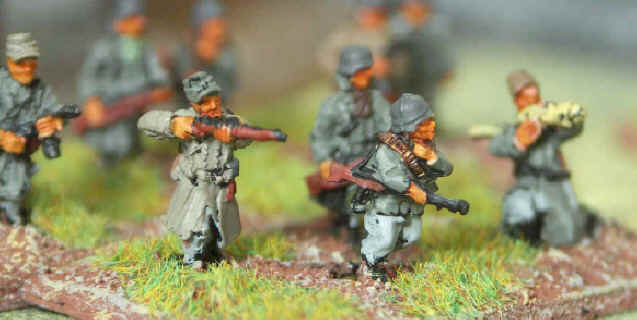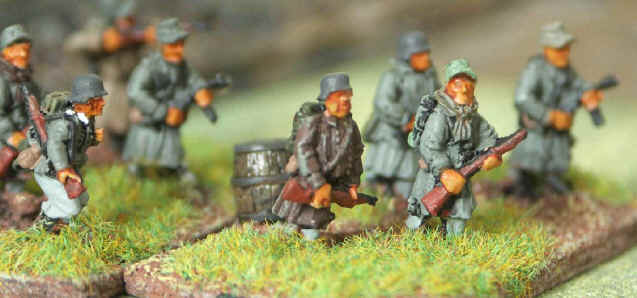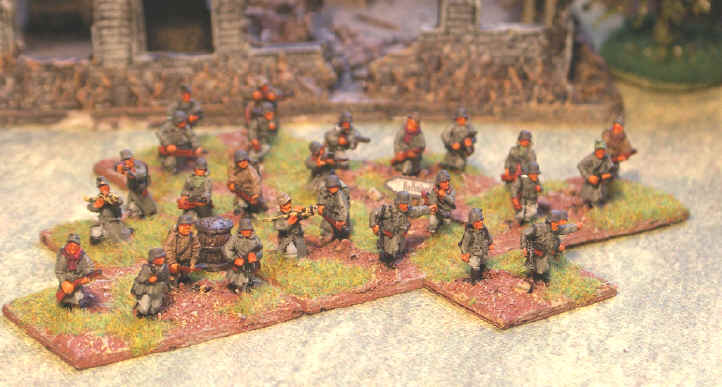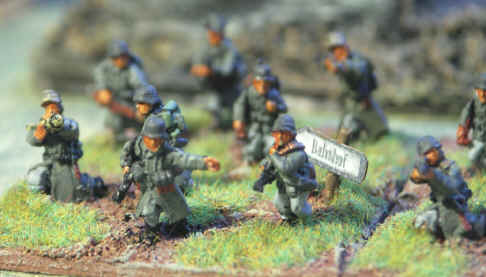 There are a number of Battlefront stockists operating through eBay who have eBay shops - which means they are all selling Battlefront FoW stuff on a "buy it now" basis including: