Modern Warfare in 20mm
Ambush Alley Games Force on Force rules are the new cool ruleset for modern skirmish games. This is the first game using all the new stuff I've put together here.The buildings are mostly handmade
There are several pages of this stuff
The best place to look for figures is the excellent Plastic Soldier Review site, which provided the Urban Resisters in this game. The Americans are from Elheim - the vehicles are Matchbox Hummers, and a Bradley from one of the many pre-made plastic manufacturers.
The game plays really well, and develops loads of tension as both sides swap initiative almost constantly - the rules however appear to have been written by a lunatic on acid sitting in an actual war zone, as the turn sequence and other rules are all literally over the shop - partly this is due to the very fluid nature of the interactions, however unless you write your own QR sheet (as my opponent kindly did for us) I could imagine getting fed up pretty quickly and losing heart! Given this criticism, the counter-intuitive aspect is that that once you get the hang of the basic mechanics the rules suddenly become very, very simple and rattle along at a fair old pace. My initial reaction was that the whole thing seems to be crying out for a "free" basic version (like Impetus) with just basic troops with AK47's and M16's on each side to get gamers hooked,with all the extra's in what is a very nicely produced ruleset - which has so many "extras" it would certainly sell anyway, as do the (really great, well thought out,produced and researched) scenario books.
If you like the look of these figures, you can get some yourself on my Modern 20mm eBay Auction page
If you like the look of these, you can get some yourself on my Modern 20mm eBay Auction page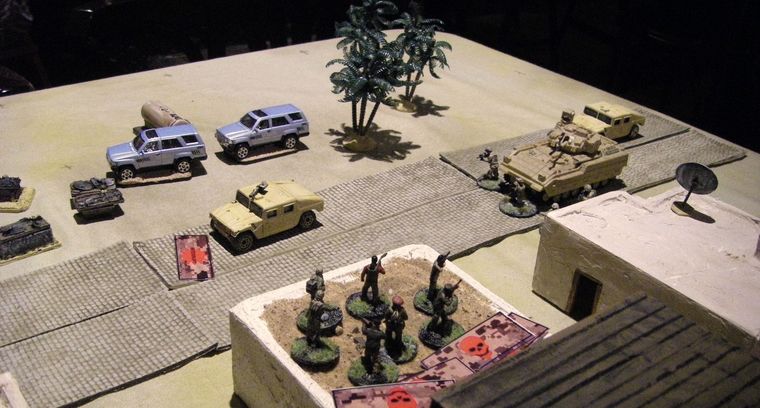 Ambush!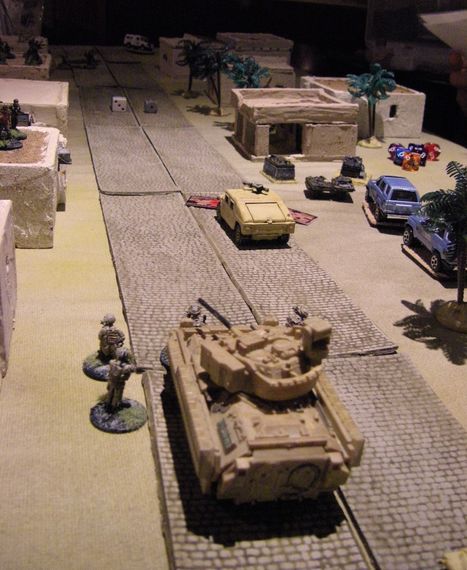 IED team dismount in front of the Bradley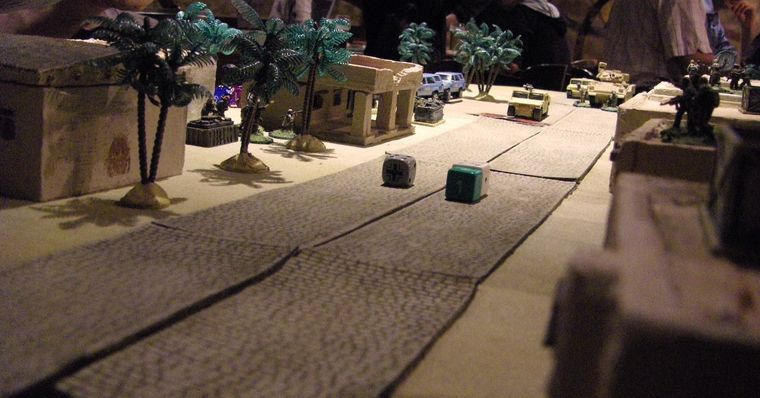 Hesco blocks, sorry, dice in the road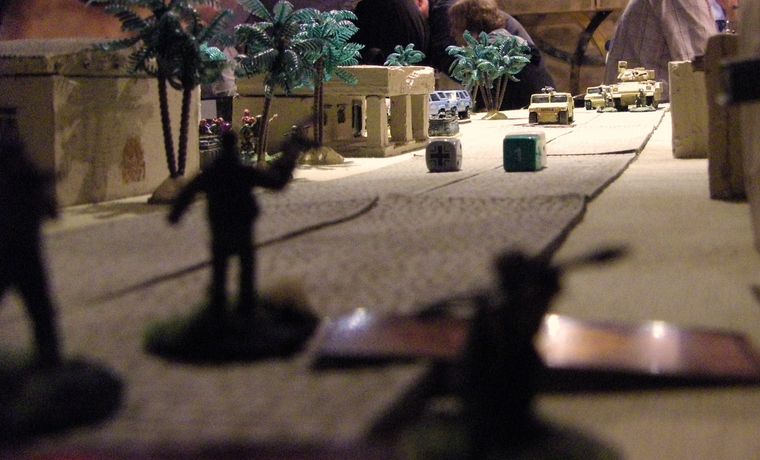 Taunting Resister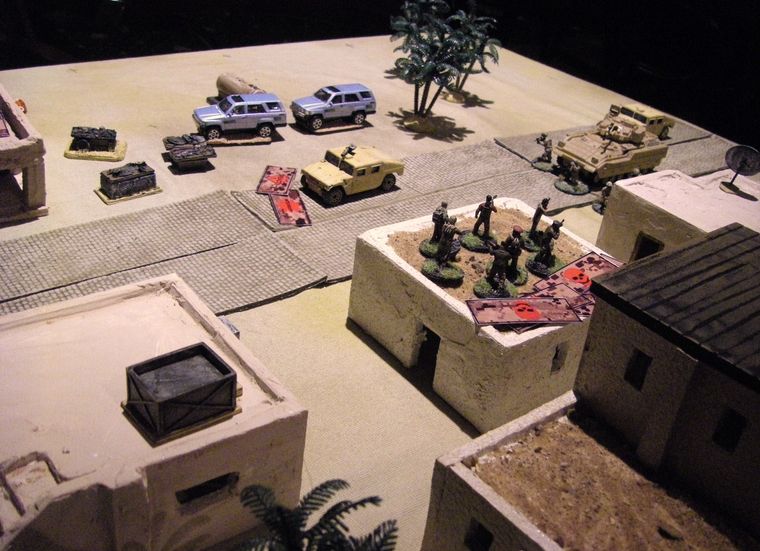 Bradley returns deadly fire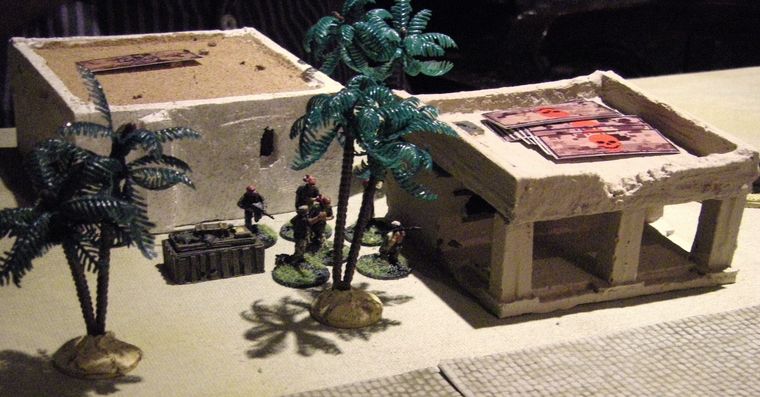 Resisters plan their next move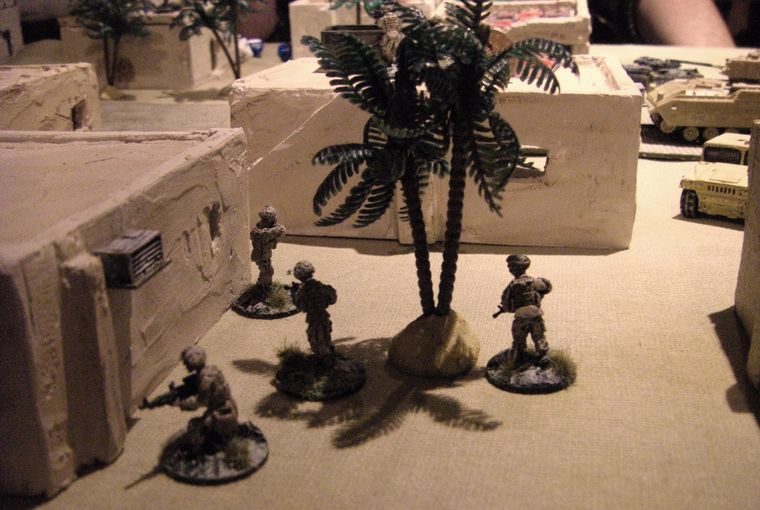 USMC move up using cover of the buildings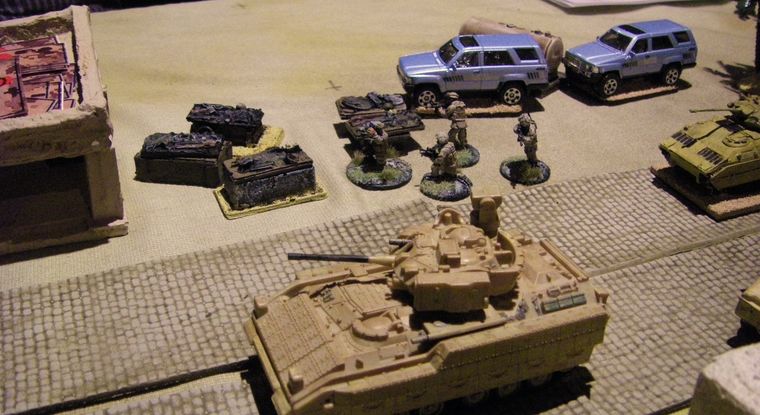 Another team take cover amongst abandoned market stalls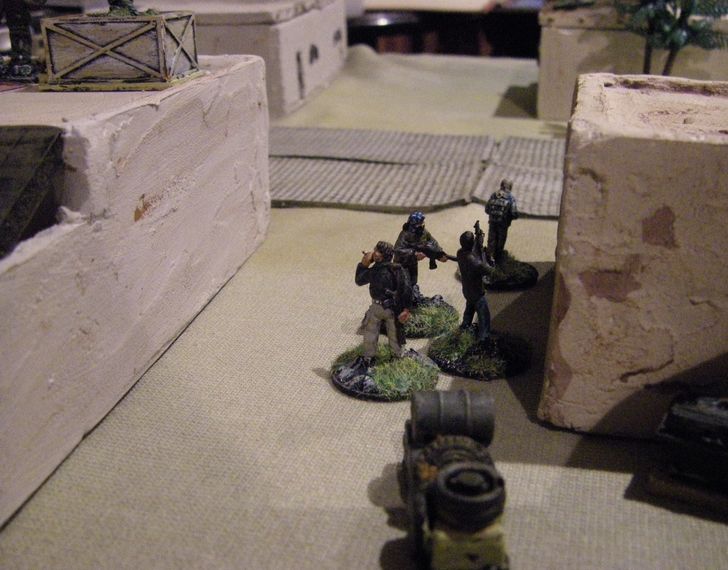 Elheim Modern Contractor leads the bad guys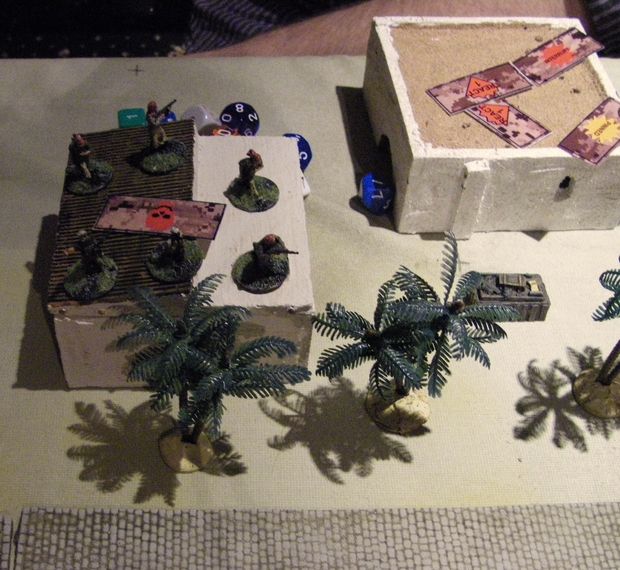 In a building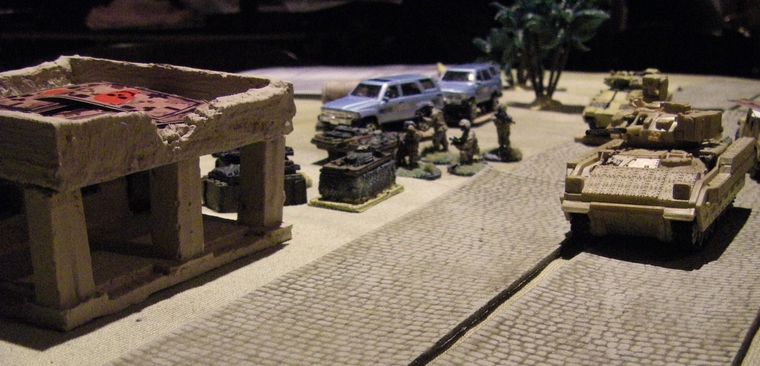 US forces advance cautiously up the road
For more pics of troops look here.
Force on Force
---
---
Order on Amazon here