Modern Combat Jets
Pictures of modern combat aircraft - and a few historic ones too - at Fairford Airshow 2006
These pics have been resized for the web, at the detriment of some quality. If you really want a better version drop me a line website.mail @ madaxeman.com as I have the originals of these - and a load more and I could probably put them on a CD if you wanted.
I also have some movies I am hosting on youtube. Click here to see the, or see the sample below: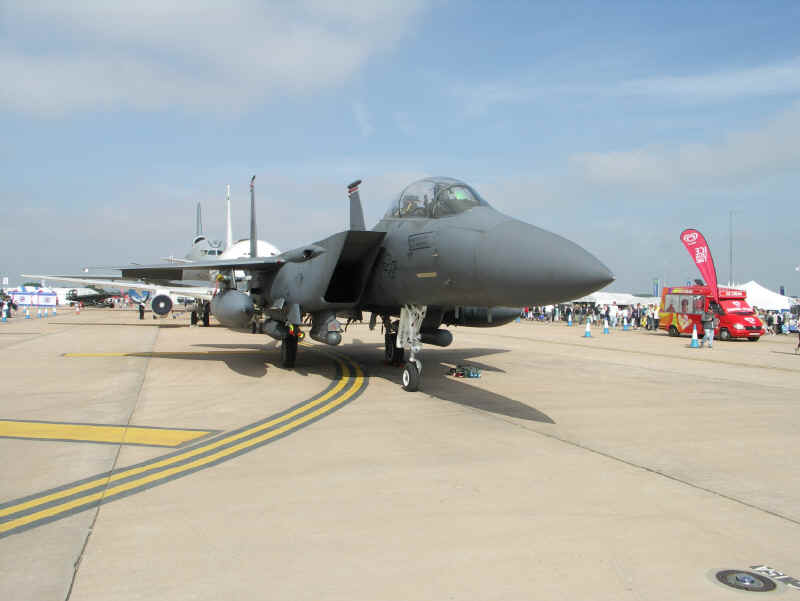 USAF F15 Eagle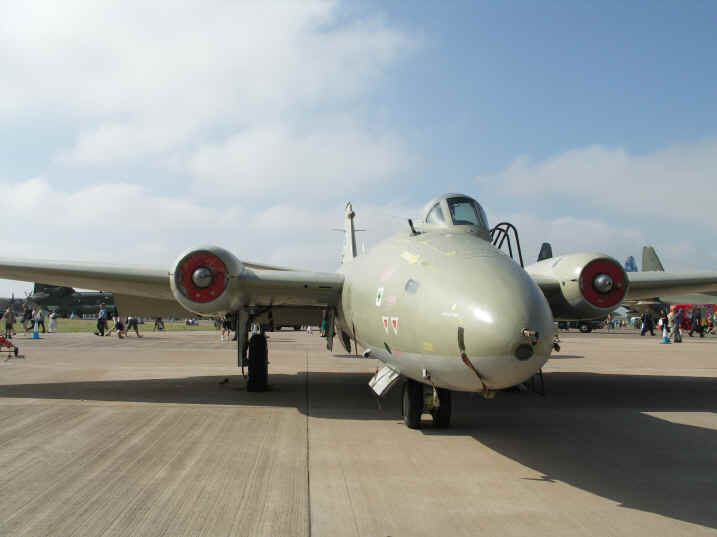 The Canberra's retirement event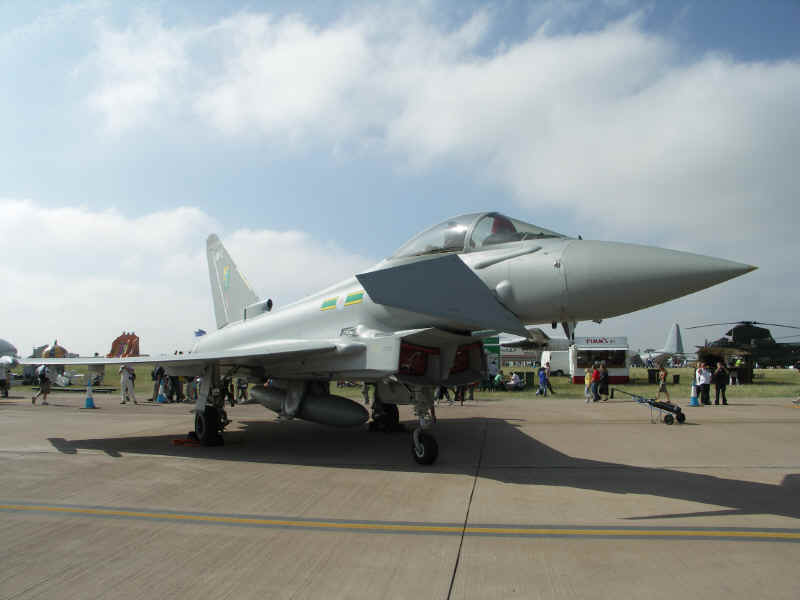 The Typhoon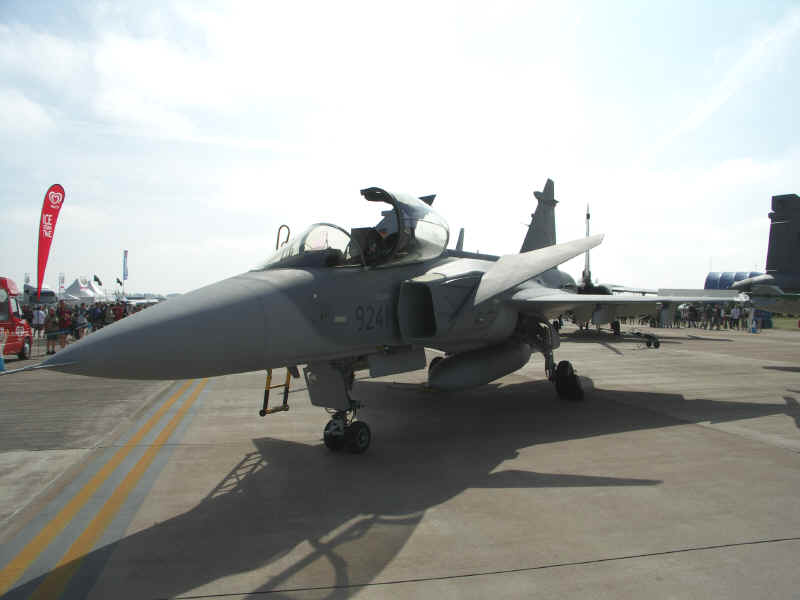 The Saab Gripen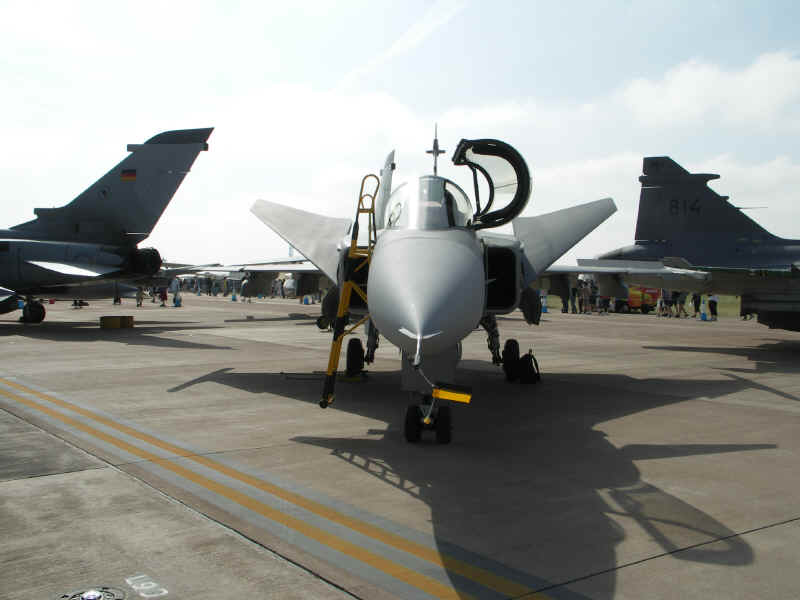 Its Canards - to paraphrase Del-Boy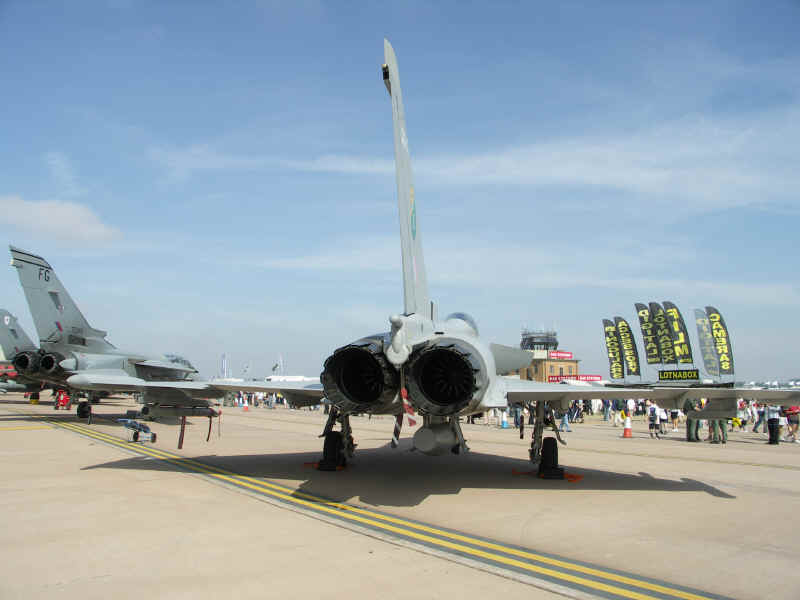 Saab Gripen Rear View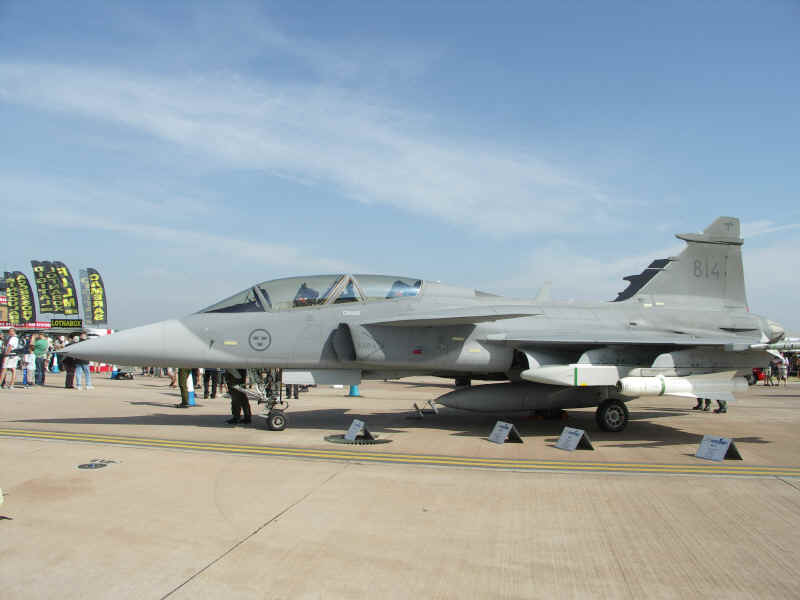 Swedish Air Force 2 seat version Gripen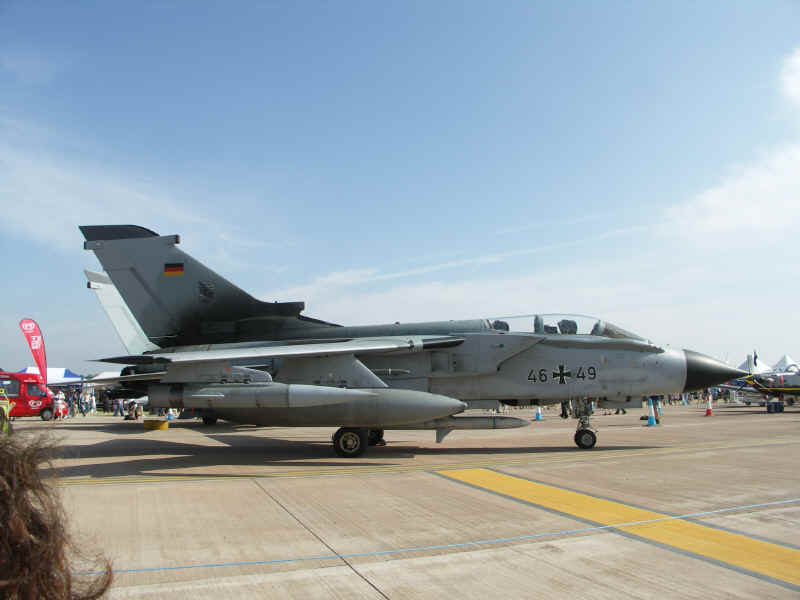 German Tornado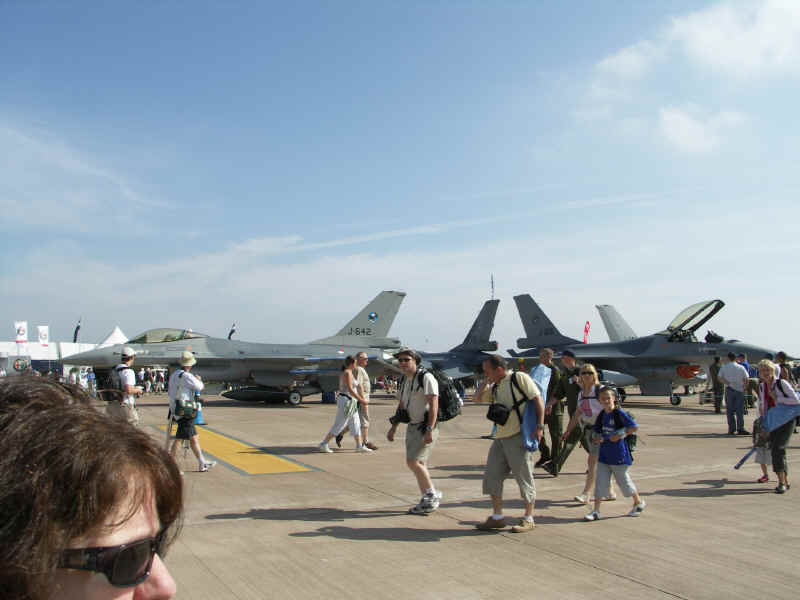 4 F-16 Falcons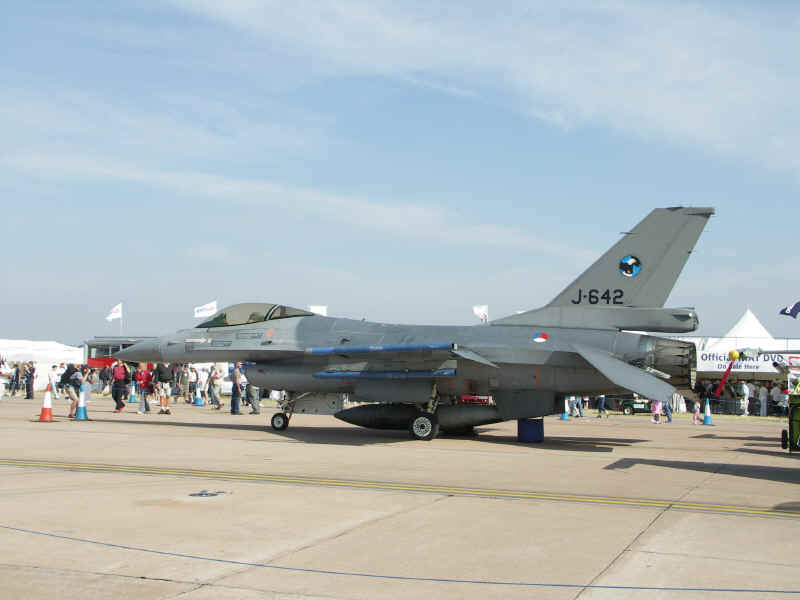 Dutch F16
RAF Historic Hunter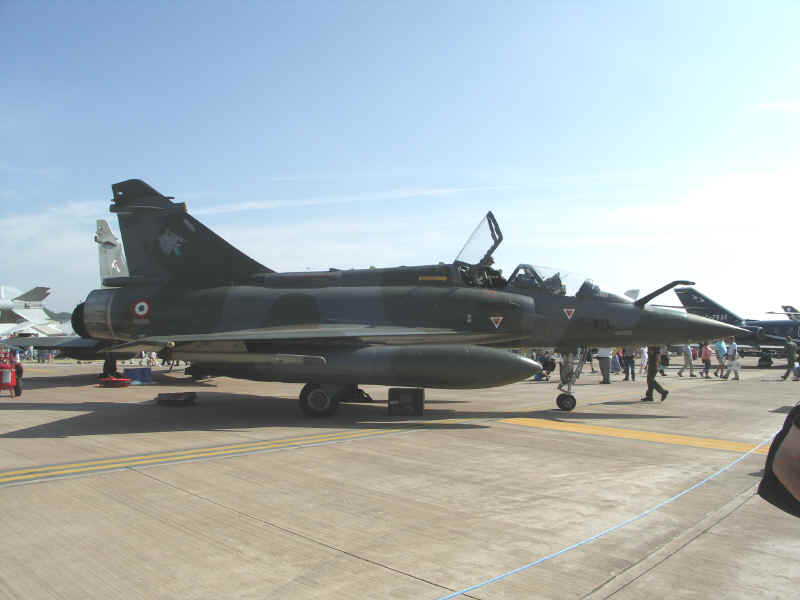 French Mirage 2000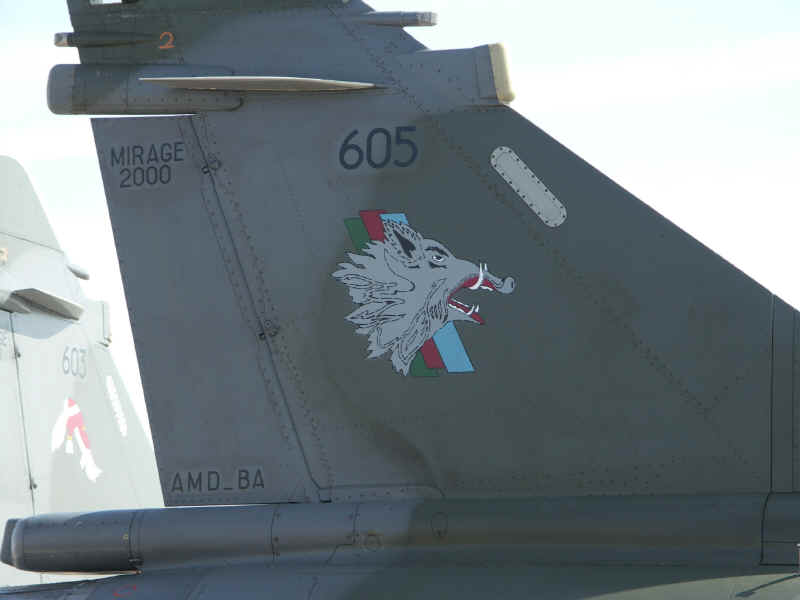 French Mirage Tail Art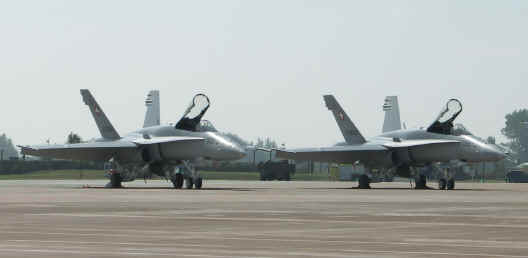 Swiss F18 Hornets parked ready to roll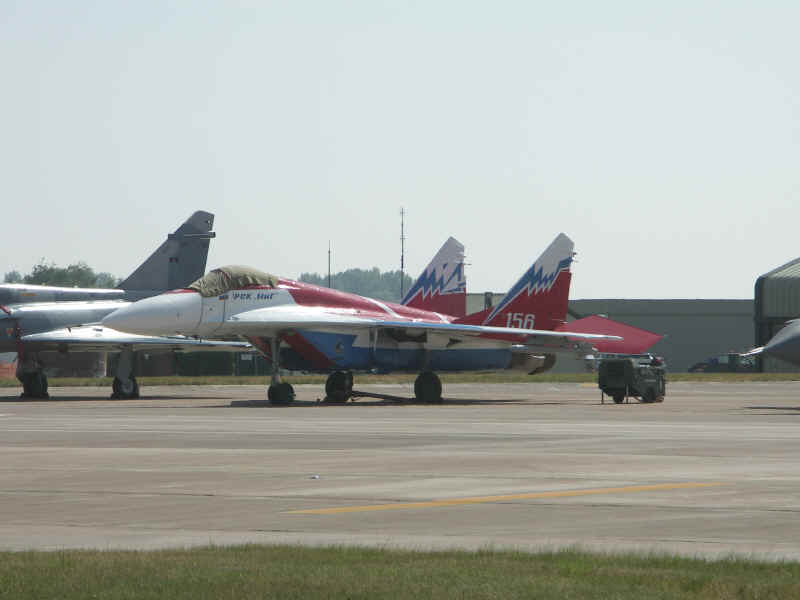 Latest Version Mig 29, with variable (directional) rear thrust

Mig 29 and Mirage 2000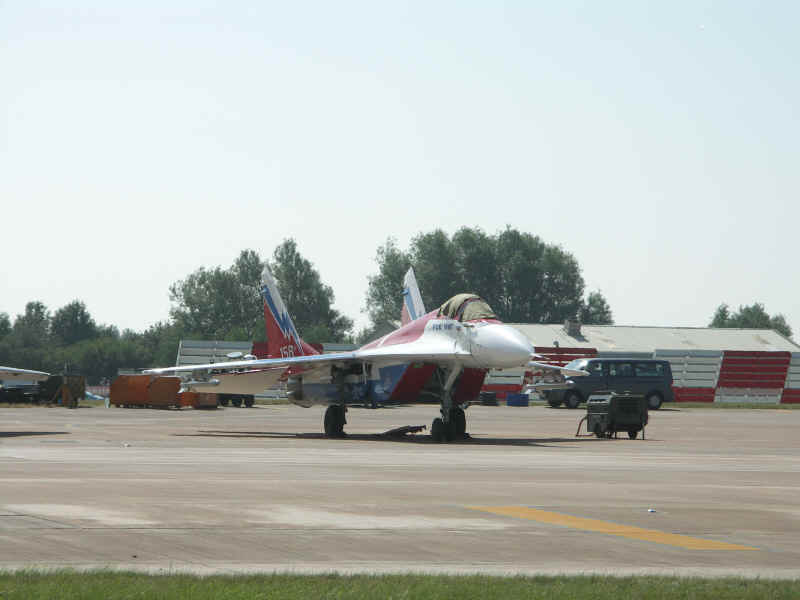 Mig 29 DVT again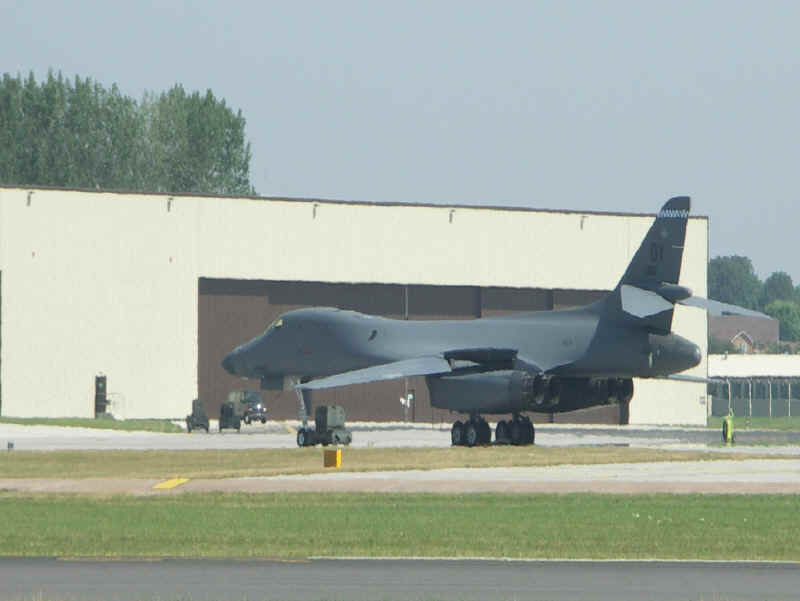 B-1 Bomber

B52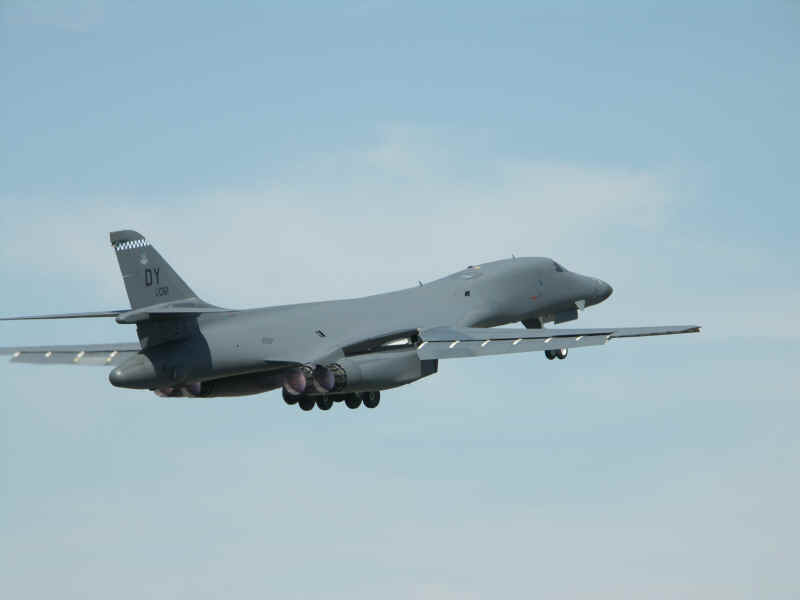 B1 in flight (after takeoff)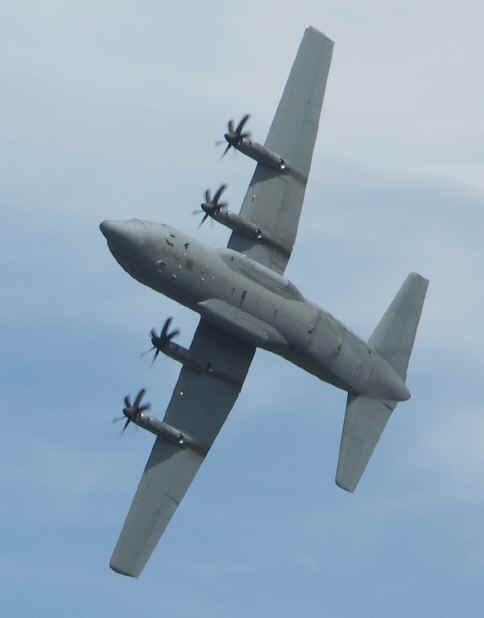 C130 Hercules in a sharp turn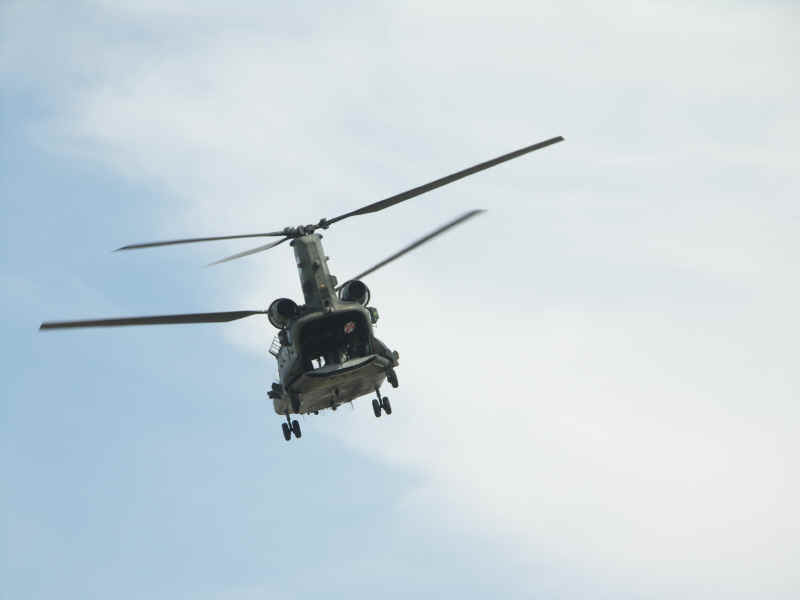 Chinook in flight - read door open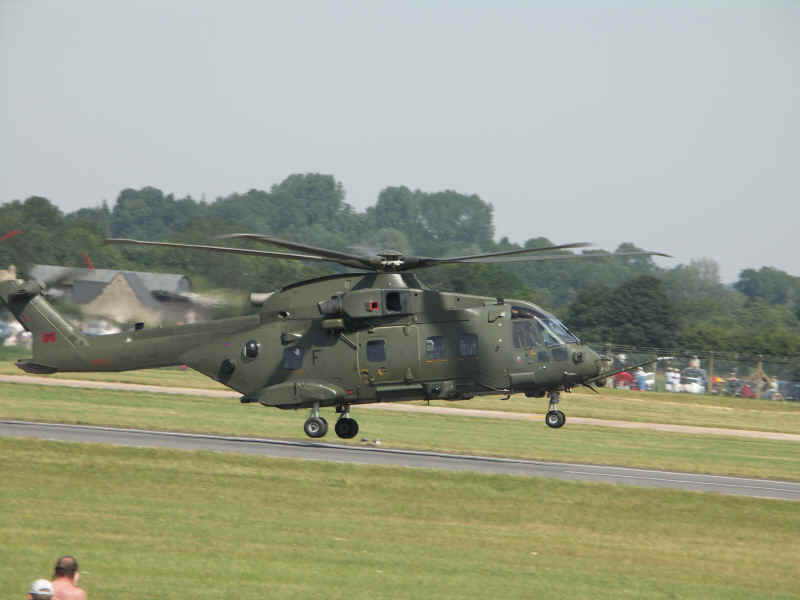 The new RAF Merlin

Typhoon taxis past its predecessors - Spitfire, Hurricane and Lancaster of the RAF Historic Flight. (Its not a great picture because of the heat haze at this distance)
Typhoon on the runway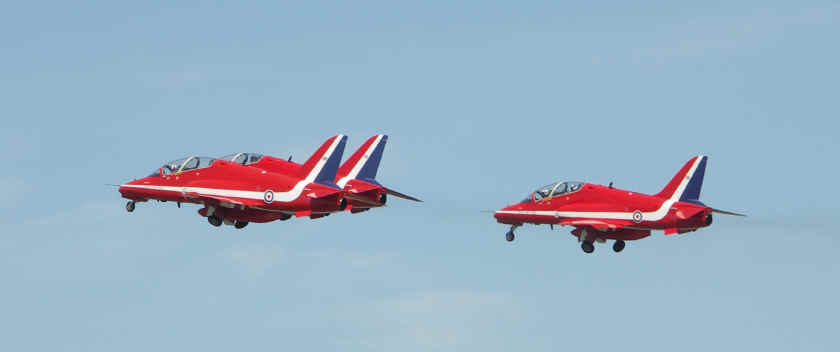 Red Arrows taking off in formation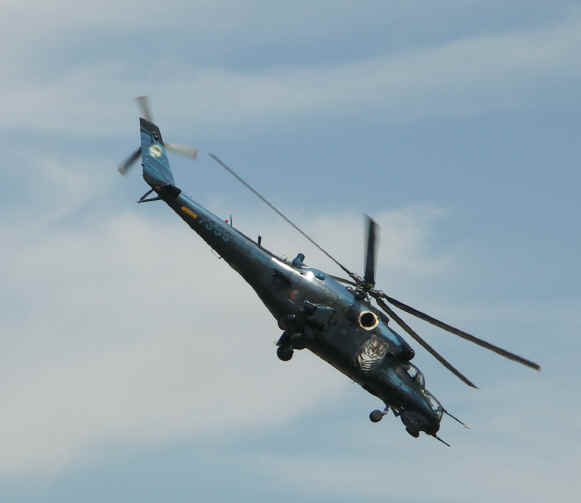 Czech Airforce Mil 24 Hind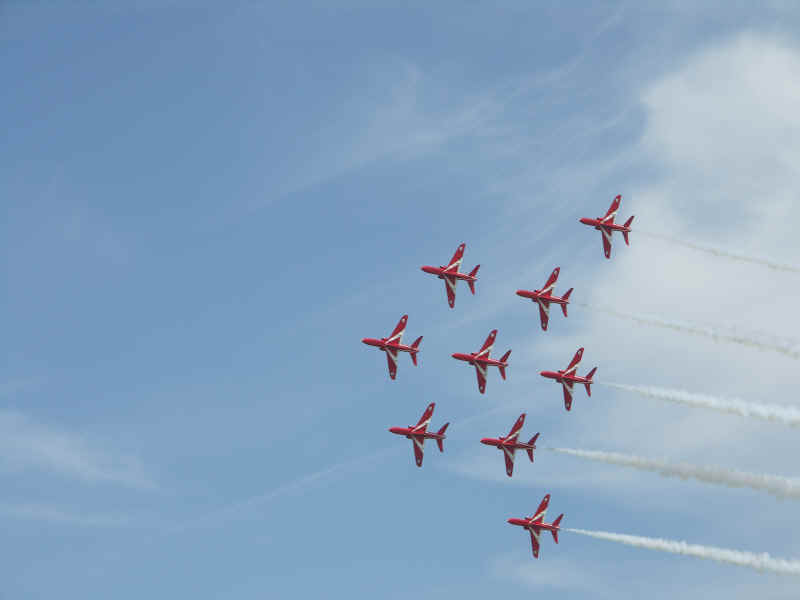 Red Arrows Typhoon Formation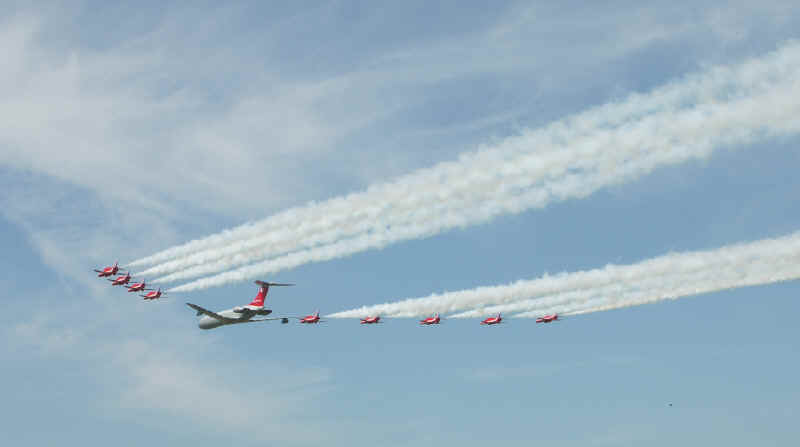 Red Arrows with a tanker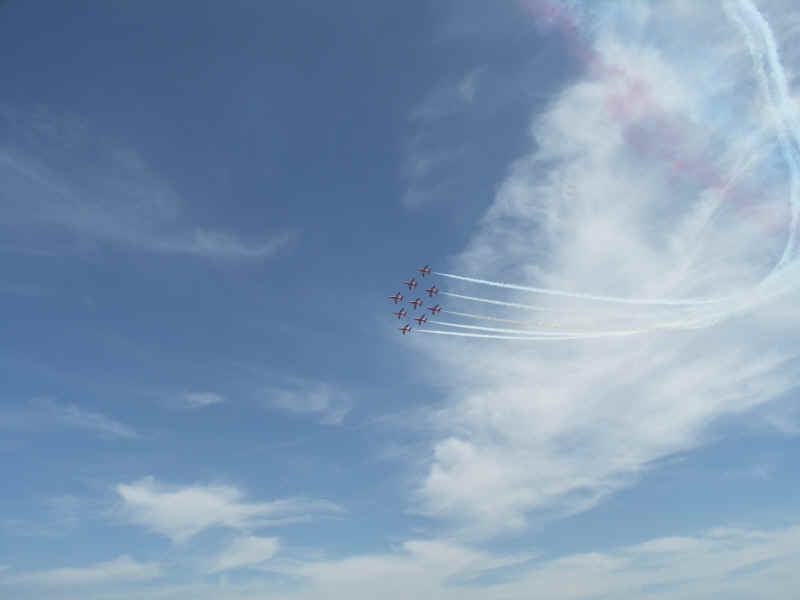 Red Arrows again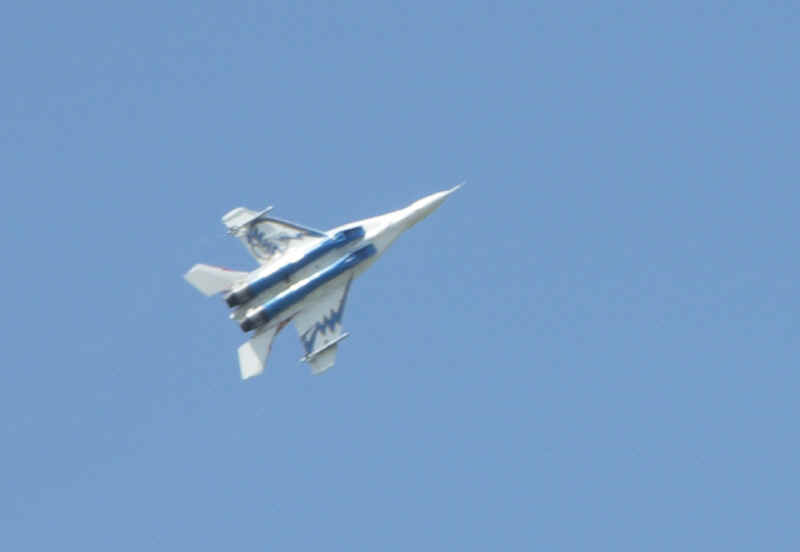 Mig 29 Display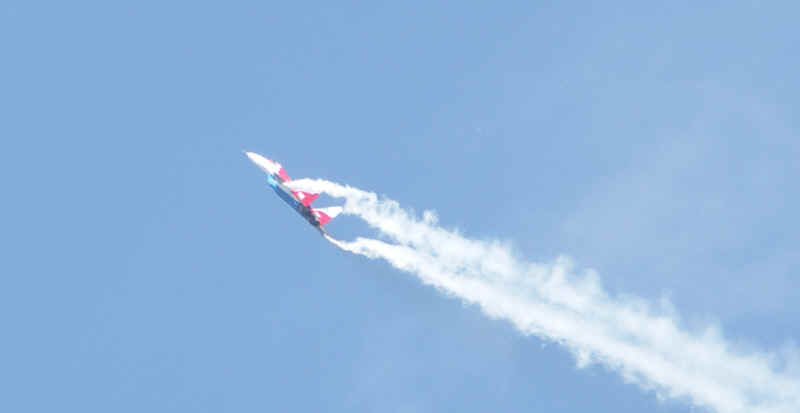 Mig 29 does its thing...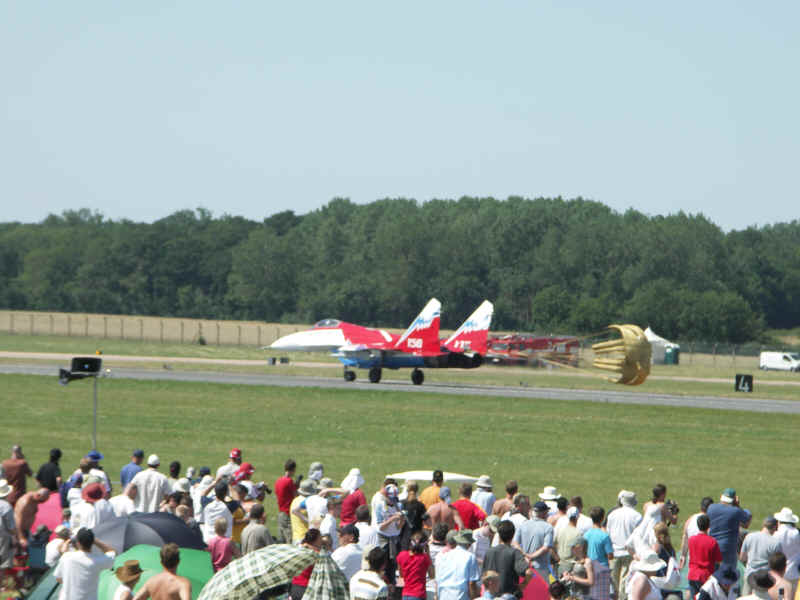 and lands with its chutes deployed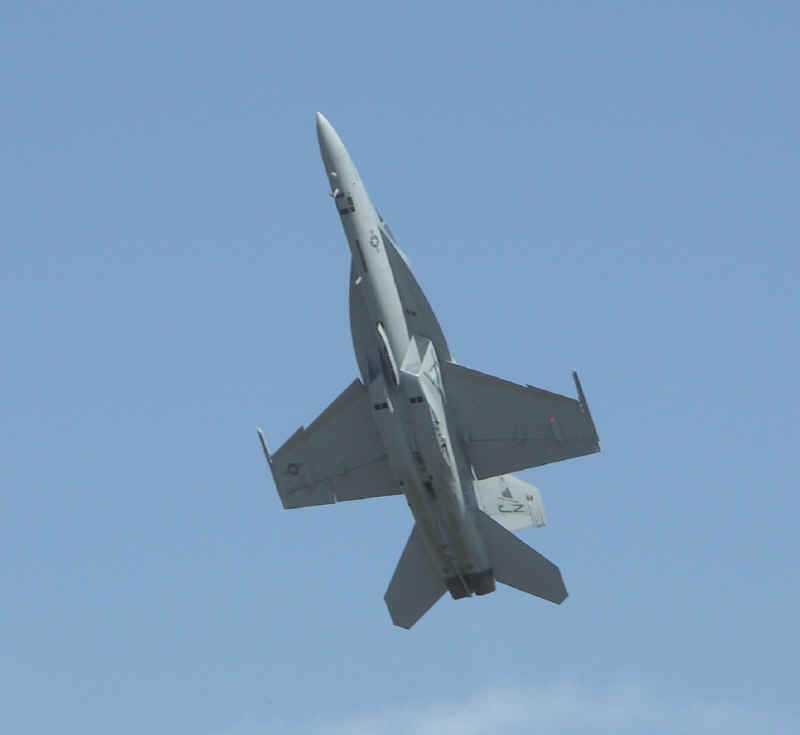 F18 Super New Hornet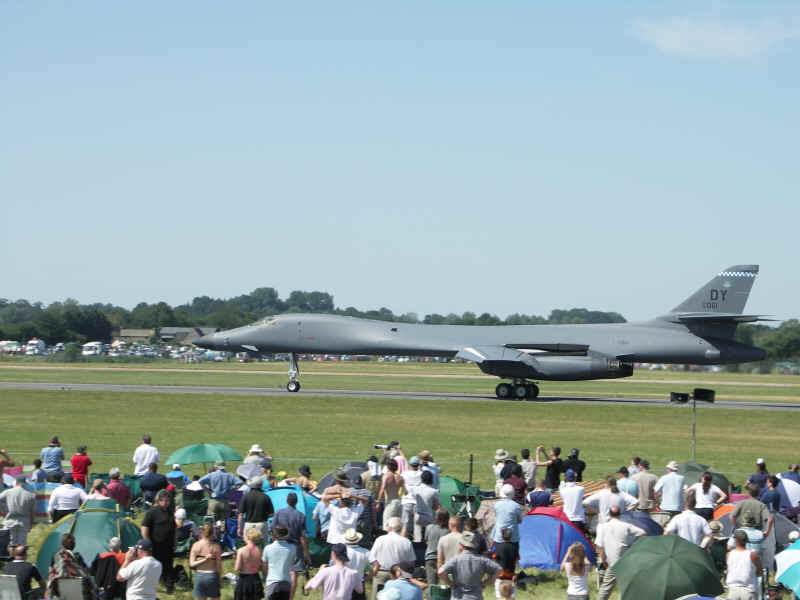 B1 takes off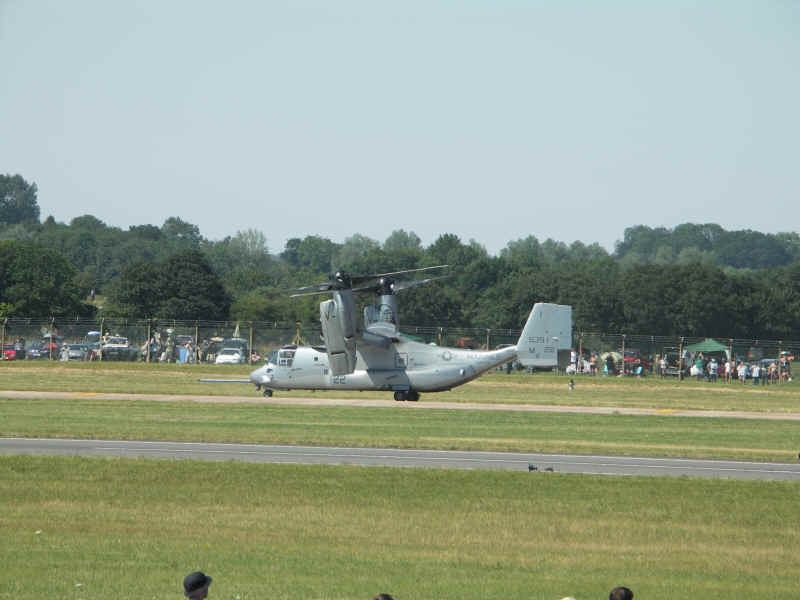 V22 Osprey - first outing in Europe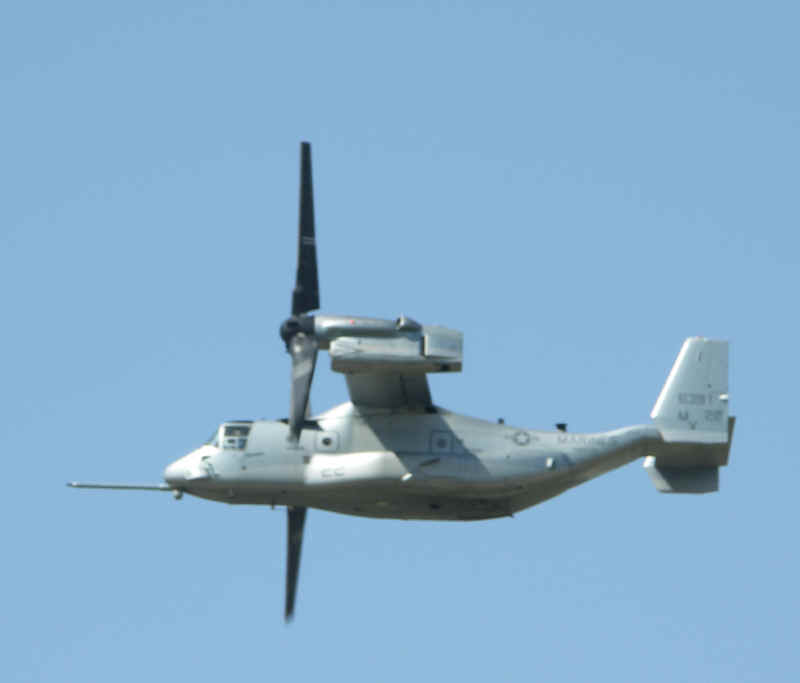 And playing at being an aero plane
F15 Eagle and P51 Mustang - old and new combat aircraft of the USAF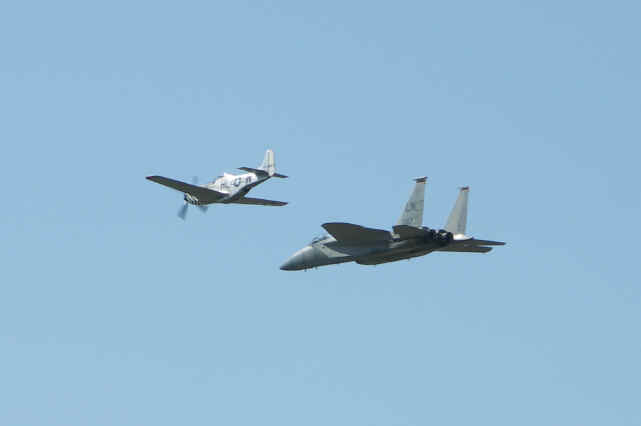 P51 Mustang and F15 Eagle again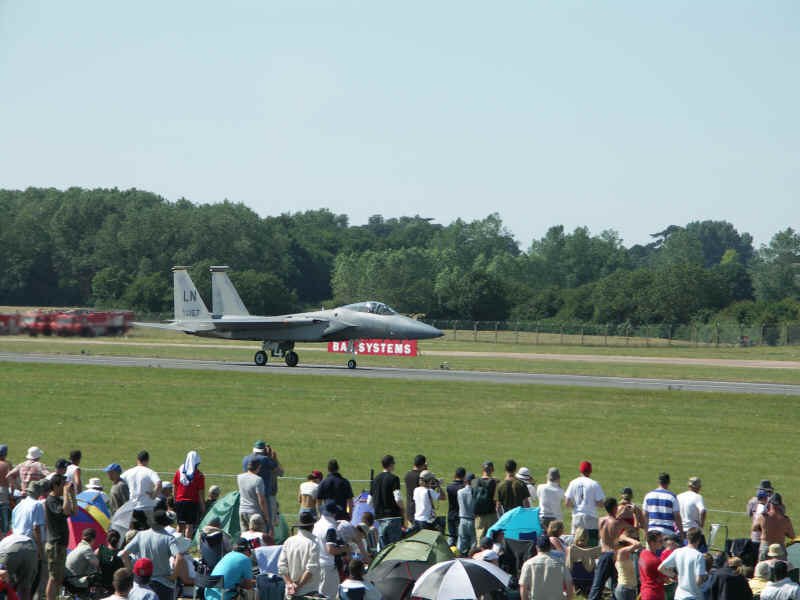 The Eagle Has Landed