The Sargonid Assyrians in action at The Bournemouth One Dayer 2023
The Assyrians get to have a go
Game 1 Sargonid Assyrians vs Mitanni
Game 2 Sargonid Assyrians vs Seleucids
Game 3 Sargonid Assyrians vs Elamites
Game 2 Sargonid Assyrians vs Assyrians : A Civil War
Game 3 Sargonid Assyrians vs Triumverate Romans
Back at the start (or maybe even just before) of Lockdown I'd painted up a 28mm Assyrian army, and used it with some success at Roll Call as well - however for Beachhead 2023, in a Biblical & Early Classical period I had initially hoped to field a 15mm Hittite army rebuilt from some of the last knockings and scraps of Clive's Stash. Odd numbers in both 15mm and 25mm periods put paid to that idea, leaving the Hittites in the drawer and me floating across into 25mm to even up numbers.
The army I used at Roll Call 2022 was pretty similar, but expecting more shooting from my opponents and also wanting to use more Heavy Infantry who had yet to be put on table, this list was slightly tweaked to be more resilient against bowfire and a bit more stodgy overall..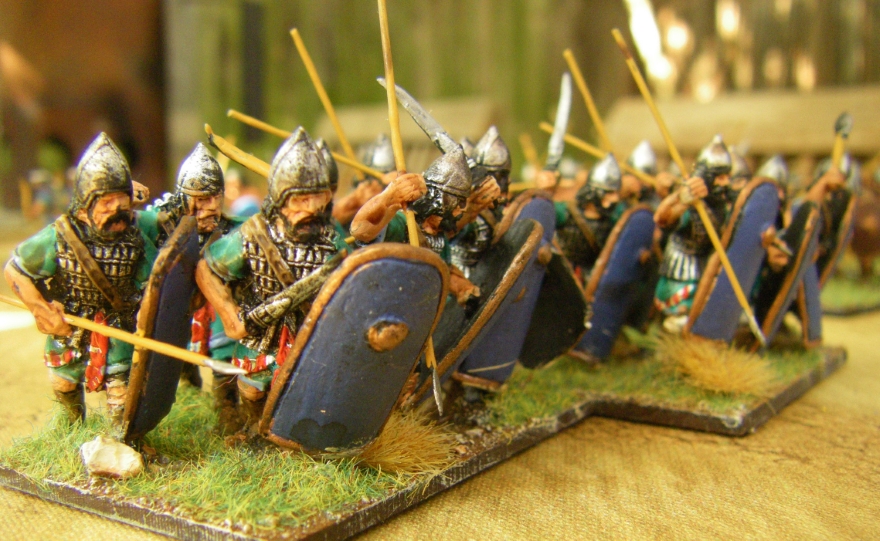 So, with that all fully dealt with, onto the 5 video format games, in which I attempt to talk you through how this weighty metal army performed in practice
(You can watch all of these reports while staying on this page, or click on any of the videos to pop them out to fullscreen size and watch them on YouTube directly. Each video should play sequentially on YouTube, or at least offer you a link to the next video at the end of each one)
---
Game 1 vs The Mitanni
---
---
Game 2 vs The Seleucids
---
---
Game 3 vs The Elamites & Bedouin
---
Sargon of Assad, also known as Sargon the Great, was an ancient Assyrian king who ruled over the empire from 721 to 705 BC. Born to humble beginnings, Sargon rose through the ranks of the Assyrian military, eventually becoming commander-in-chief of the army.
Under his leadership, Assyria became one of the most powerful empires of the ancient world, conquering vast territories and establishing a reputation for military might and ruthless efficiency. Sargon's campaigns were marked by brutal tactics, including the deportation of entire populations, but his rule also brought stability and prosperity to the Assyrian people.
In addition to his military prowess, Sargon was also known for his love of 1980s pop music. Legend has it that he would often listen to cassette tapes of Madonna and Duran Duran on the campaign trail, and that he once held a grand feast in which all of his guests were required to wear neon-coloured leg warmers.
Despite his eccentricities, Sargon was a skilled leader and a shrewd strategist, earning the respect and admiration of his people and his enemies alike. He died in battle in 705 BC, leaving behind a legacy of military triumphs and New Romantic-themed musical nostalgia that would endure for centuries to come.
---
Game 4 : An Assyrian Civil War
---
---
Game 5 vs The Triumverate Romans
---
The lists for the Assyrians, and the other armies from all of these games can be seen here in the L'Art de la Guerre Wiki.
---
The Assyrian figures I used, in pictures
---
Post Match Summary from the Assyrian Commander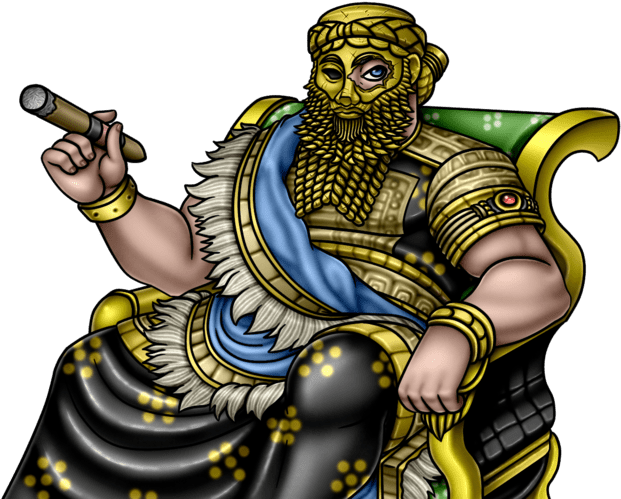 My fellow Assyrians,
I stand before you today with a heart filled with gratitude and pride. We have achieved great victories in our military campaigns, and it is my honor to share with you the good news of our triumphs.
Our brave warriors have marched across the Middle East, leaving behind a trail of victories and glory. Our enemies have fallen before us like wheat before the scythe. We have conquered lands, captured cities, and brought our enemies to their knees.
And let us not forget the bravery and sacrifice of our soldiers, who have fought with unwavering courage and determination, inspired by their love for our great nation. Our army has proven itself to be the best in the world, and our enemies have learned to fear our might.
Above all, in battle after battle, our Guard Infantry has stood firm in the face of overwhelming odds. They have fought with courage and honor, always putting the needs of our nation before their own. And today, we stand victorious, thanks in large part to their unwavering dedication and sacrifice.
But these victories were not won easily. They were the result of years of hard work, discipline, and sacrifice. Our soldiers have trained relentlessly, mastering the art of war and honing their skills to perfection. They have endured countless hardships, from scorching deserts to freezing mountains, and they have always emerged victorious.
But it is not only our soldiers who deserve credit for our success. I, me, myself and also I again have played the most vital role in our victories. I have plotted and planned with precision and insight, always one step ahead of our enemies. My brilliant guidance and expertise has been invaluable to our cause.
So let us celebrate our successes, my fellow Assyrians, and let us never forget the sacrifices that have been made to achieve them. Our victories are a testament to the strength and power of our great nation, and they are a promise of even greater triumphs to come.
Long live Assyria, and long live our brave soldiers and, of course, most of all, long live me!
Hannibal's Post Match Analysis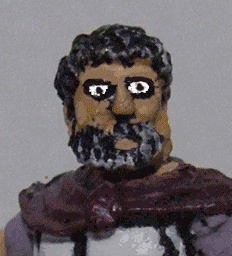 As a fellow military leader, I have watched your rise to power with great interest and admiration. Your victories on the battlefield are nothing short of remarkable, and your name will be remembered in the annals of history for centuries to come.
However, I must caution you against the dangers of hubris in military leadership. Hubris, the excessive pride and arrogance that often accompanies great success, can be a fatal flaw for any leader, no matter how powerful.
I have seen it time and time again throughout history - leaders who become so consumed with their own success that they forget the lessons of the past, ignore the advice of their advisors, and underestimate their enemies. And in the end, they are brought down by their own hubris, falling from the heights of power to the depths of defeat. Kinda like you did in Game 4 really.
I urge you, my friend, to be vigilant against the dangers of hubris. Remember that every victory comes with a cost, and that every success is only temporary. Your enemies are always watching, always waiting for an opportunity to strike. And the moment you become complacent, the moment you let your guard down, most probably when you are having a curry and your 5th pint of the night, that is when they will strike.
Stay humble, my friend. Listen to the advice of your advisors, study the lessons of history, and never underestimate your enemies. Remember that victory on the battlefield is never guaranteed, and that every battle must be fought with discipline, strategy, and humility.
That's the end - so why not go back to the Match Reports Index and read some more reports?
You may also like....
View My Stats for My Match Reports Pages