Dark Ages Gaming at Dogs of War 2018
For this competition in Bristol I decided to try a slightly different approach to battle reports - top down walk-through videos. This allowed me - in theory - to focus more on the big picture tactics of the games rather than the unit byunit movements, and also made it easier for me to pull the report together in a period when I had a few other reports on the way as well.
In a Dark Ages theme I had chosen Nikephorian Byzantine mainly as I had just painted up (or refurbished to be accurate) some Byzantine cavalry, having been inspired by seeing figures in Greece at Patras 2018. Mine were nowhere near as well painted, but it was a first time army for me so all good anyway .
The lists for the Nikephorian Byzantines and all the other lists from the games at Dogs of War can be seen here in the L'Art de la Guerre Wiki.
You can watch the videos in their frames on this page, but it may be better to click them and watch in fullscreen mode.
Game 1 Nikephorian Byzantine vs Classical Indian (Guptas)
Game 2 Nikephorian Byzantine vs 3 Kingdoms Chinese
Game 3 Nikephorian Byzantine vs Hindu Indian
Game 4 Nikephorian Byzantine vs Ghaznavid
Game 5 Nikephorian Byzantine vs Arab Conquest
Here are some photos of the figures I used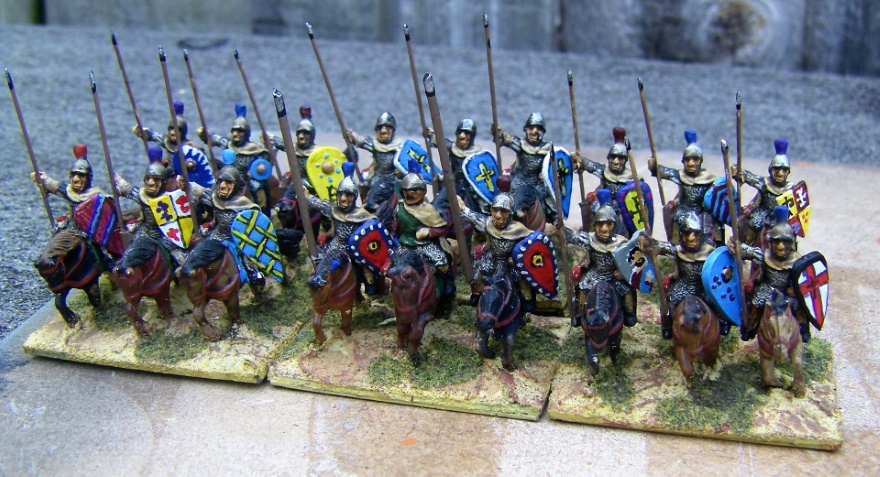 These are converted Essex earlier Byzantines with added shields and new spears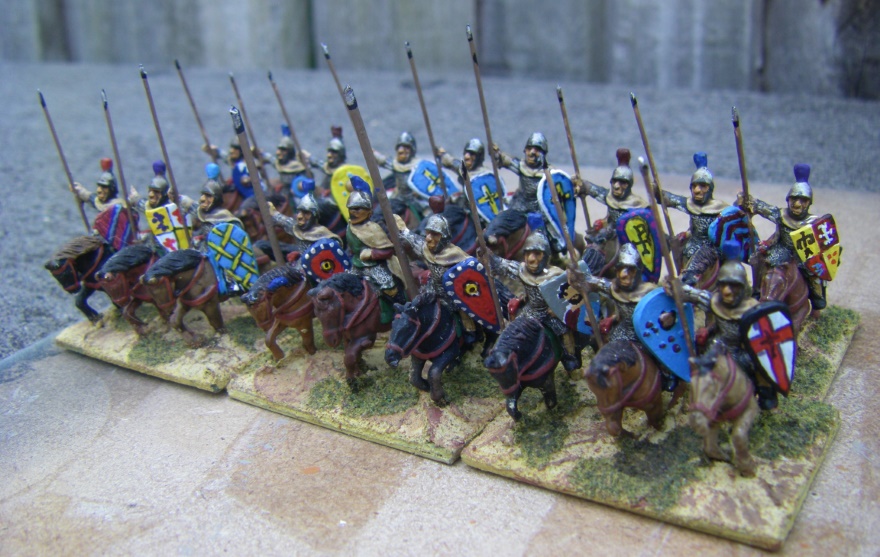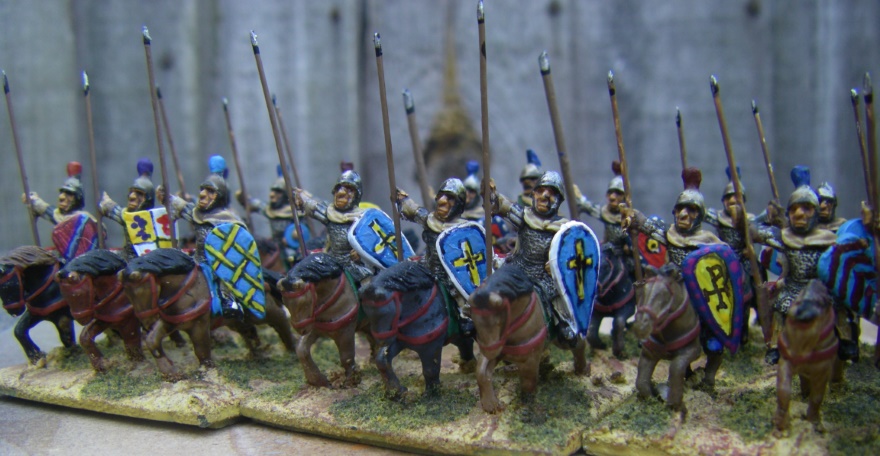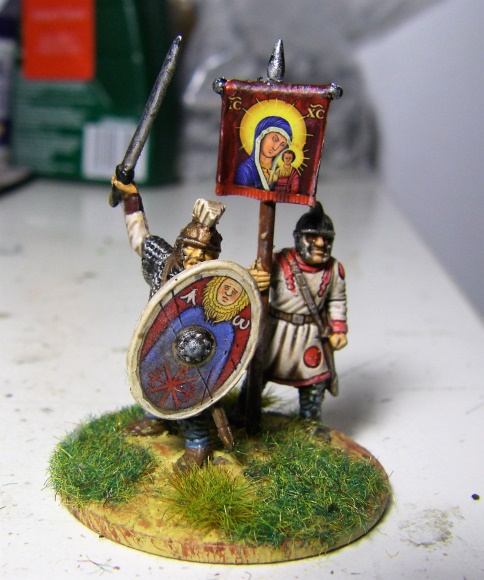 I used this chap as a General - he's a late Roman 28mm figure from theplastic Gripping Beast box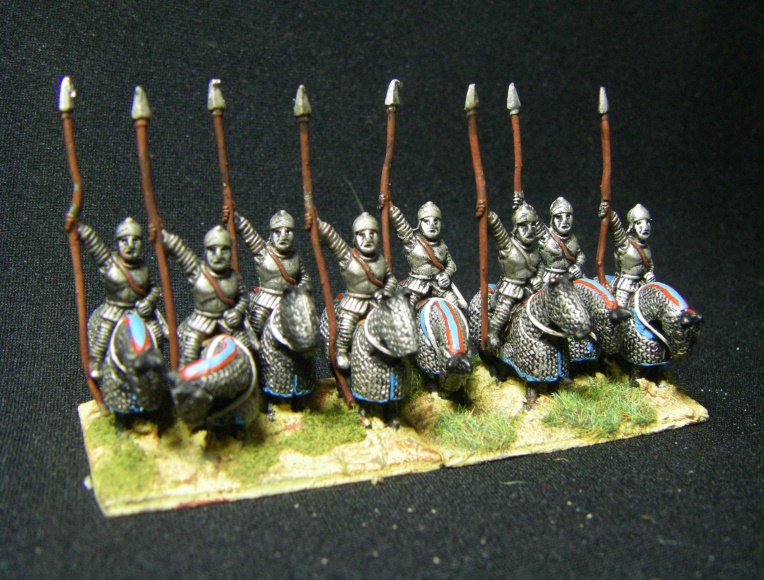 Greek era Cataphracts with some extra colours to make them look later in era. In the end I inked these with blue ink to give the effect you can see in the videos, and added some kite shields as well to make them very different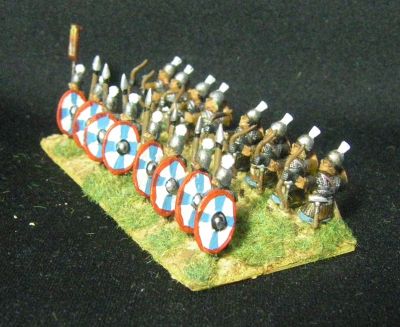 Skoutatoi - slightly out of date range. For more photos see the Photo Gallery
That's the end - so why not go back to the Match Reports Index and read some more reports?
You may also like....
View My Stats for My Match Reports Pages