The Ancient Spanish in action at The Oxford One Dayer 2023
The Celtiberians get to have a go
Game 1 Ancient Spanish vs Mithradates
Game 2 Ancient Spanish vs Ptolemy
Game 3 Ancient Spanish vs The Xiong Nu
At the end of 2021 a Lockdown-painted Ancient Spanish army had mixed (OK, hardly any) success at the Brixham Classic, so a year and a bit later I attempted to rehabilitate them in a different incarnation for the Oxford round of the Southern League One day ADLG Tournament circuit. This time they were playing in a theme of armies valid in the reign of Mithradates of Pontus, a 15mm period
The army I used in Brixham had relied on Sertorius and his Roman turncoat legions, but this one was a more traditional crazy warband version with Heavy Infantry Celtiberians (a part played by these guys pictured below) and an ally of Lusitanians for rough terrain.
The cavalry contingent in this version was however purely nominal, relying on the punch of the infantry to carry the day, Even so, the Burning Cart of DOOOOM made a welcome reappearance anyway
So, with that all fully dealt with, onto the 3 video format games, in which I attempt to talk you through what exactly went wrong with this somewhat flawed plan !
(You can watch all of these reports while staying on this page, or click on any of the videos to pop them out to fullscreen size and watch them on YouTube directly. Each video should play sequentially on YouTube, or at least offer you a link to the next video at the end of each one)
---
Game 1 vs The Army of Mithradates
---
---
Game 2 vs The Army of Ptolemy of Egypt
---
---
Game 3 vs The Steppe Nomads of the Xiong Nu
---
The lists for the Spanish, and the other armies from all of these games can be seen here in the L'Art de la Guerre Wiki.
Post Match Summary from the Spanish Commander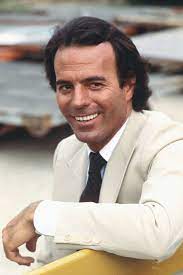 Hola! Not a bad outcome really, 2 wins and a could have been win which ended as a narrow defeat. A surprising 4th place to boot rounded off an enjoyable 3-game Sunday
Albodingas! The Celtiberians certainly had more punch than the last time I tried to run this list with the Romans, giving the army a much clearer method of operation - attack everywhere all at once. This seems to be easier to do than this complicated Roman style stuff, and at least means there is more than one way to use the army too.
Anyways, I guess next time it will need to be the all drilled Medium Foot option to try, so lets hope even less cataphracts appear then - and certainly no Elephants and Xystophoroi on an uncontestable flank!
I must now retire to my Ibizan clifftop villa to croon romantic Catalan nothings in the ears of dusky maidens as I breath garlic, chorizo and stale cigar breath on them in a romantic fashion. Adios Amigos!
Hannibal's Post Match Analysis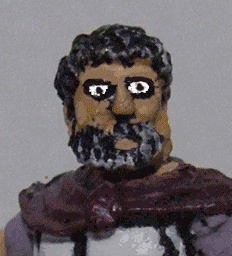 Aaargh, the Spanish Main may well be an idea place for Piracy, but you deserve to walk the plank with such Iberian Idiocy as displayed here today. I am just glad there was no prize for 4th place, as you barely deserved to come 2nd in any of your games at all!
You lucked out with terrain and an obligingly spear-filled opponent in Game 1, who if he'd set up with 4 cataphracts in the centre would have done for you in short order no doubt.
In game 2 your loss of control, hapless piecemeal attack and inability to stop the enemy rolling up your left flank were all stellar mistakes of the highest order, but the biggest mistake was committing all of your resources to beat the pikemen when an illiterate with three missing fingers could have calculated that even if you had killed them to a man you'd still be a long way off breaking the Ptolemaic army. You fell for a well designed and resilient list like the plonker you are, and you deserved to lose even more badly than you did.
Arrrgh! And game 3 again you were the beneficiary of some fortunate terrain that constrained the opposition and hamstring their cavalry more than your troops managed to do themselves. A lucky matchup for you with an enemy optimized to fight a very different force is perhaps a testament to your choice of list in this tight theme, but is even more a testament to your luck with placement of marshes and plantations.
I am looking forward to the incompetence you may add to this roster the next time this shambolic army appears on table. That will be something I shall struggle to avert my gaze from for sure ye scurvy dog!
That's the end - so why not go back to the Match Reports Index and read some more reports?
You may also like....
View My Stats for My Match Reports Pages