The Taifa Andalusians in action at Plymouth 2023
The Almughavars go Pasty-tastic
Game 1 Taifa Andalusian vs Christian Nubian
Game 2 Taifa Andalusian vs Sicilian Norman
Game 3 Taifa Andalusian vs Early Crusaders
Game 4 Taifa Andalusian vs Sicilian Normans again
At the start of 2023, in what was quite remarkably the third event I'd taken part in so far this year, a gang of gamers returned to the shores of the West Country to take part in the return of the PAW show in Plymouth. Having kinda wanted to take Taifa Andalusian to Alicante (a lucky break in retrospect!) I grasped the opportunity of this Dark Ages and Early Feudal event to wheel it out in glorious 25mm plastic (and metal) scale
This also allowed me to deploy for the first time some of the rather lovely Fireforge Almughavars that I'd picked up last year at Britcon, as well as some Fireforge Feudal knights that had been a Warfare purchase to fill out the army.
Also making a first on-table appearance would be the 3-d printed Reconquer Designs Norman/Spanish-style infantry, alongside some metal colleagues from North Star
The end result was a rather hodge-podge army with vast numbers of different troop types, which was essentially the Berber army from Alicante but with more knights, some Almughavars, but without the large numbers of Light Horse, the Africans or the allied lancers.
So, with the opportunity to also stay again in Brixham and commute from there to Plymouth, and the chance to use some new figures the end result was a bit of a slam dunk really, so that is how the Taifa ended up invading the West Country one chilly January weekend
Finally, before we get to the reports themselves, it's also worth giving a big shout out to the lovely folks at Athena Miniatures, who very kindly provided 4 armies as prize support for the event (for the top 3 placings and also last place!) and in so doing chipped in themselves to go quite a long way above and beyond the contribution from the Plynmouth Association of Wargamers who of course underwrote the prizes
I've done these reports in video format for all 4, where I will attempt to talk you through all of the games - and my opponents fabulous standards of painting as well! (You can watch all of these reports while staying on this page, or click on any of the videos to pop them out to fullscreen size and watch them on YouTube directly. Each video should play sequentially on YouTube, or at least offer you a link to the next video at the end of each one)
---
Game 1 vs The Christian Nubians
---
---
Game 2 vs The Sicilian Normans
---
---
Game 3 vs The Early Crusaders
---
---
Game 4 vs The Sicilians again (but a slightly different one)
---
The lists for the Taifa Andalusian and almost all of the other armies from all of these games can be seen here in the L'Art de la Guerre Wiki.
Post Match Summary from the Spanish Commander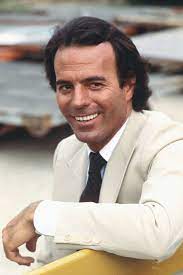 Hola! Not a bad outcome really, 2 wins and 2 crunching defeats in a full-on knightly smashup in which the results could easily have gone the other way with a spot of luck I reckon. A lovely fishy meal in Brixham on Saturday also helped dull the pain a little too it must be said
Albodingas! The main reason to wheel out this army was to give the Almughavars and new Knights some table time, and that they certainly got - the Knights seem to have featured in all of the reports in a starring role, unfortunately not always a winning one though.
I am sure that next time my many legions of Spearmen will be more lucky, as let's face it given they have a kinda 70/30 chance of resisting enemy knights it is entirely reasonable to hope they will always win and never lose a combat in 4 entire games.
I must now retire yet again to my Ibizan clifftop villa to croon romantic Catalan nothings in the ears of dusky maidens as I breath garlic, chorizo and stale cigar breath on them in a romantic fashion. Adios Amigos!
Hannibal's Post Match Analysis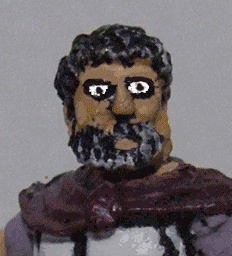 Aaargh, another Piratey weekend in which your attempt to steal away from the West Country like a bandit replete with booty has come to naught yet again. I suspect you would have done well to scrape into the top half of the table with that performance, and you should be grateful to have gotten that close to respectability
Your army relied on 6 knights far too heavily, and in the games you lost the simple fact is you hoped your men would prevail against better quality and more numerous opponents, and did so entirely on the basis that your simplistic painting scheme was brighter, but nowhere near as good as your opposition.
It does not need saying that vibrancy of colour is no substitute for actual brush skills, and of course for the pure mathematics of 6 Elites vs 2 Elites. Your faith in pantone references is touching but is no substitute for the tactics you seem to have somehow stumbled into being able to use in the other games you actually won!
Arrrgh! At least this meant you had plenty of time to go around the show, so I am looking forward to seeing some Red3 10mm WW2 German AFVs appear on this website in the near future.
That however is almost all of the good news from this idiotic and luck-dependent approach which yet again has washed up like flotsam and jetsom on the sunny and pasty-strewn shores of the South West ye scurvy dog!
That's the end - so why not go back to the Match Reports Index and read some more reports?
You may also like....
View My Stats for My Match Reports Pages