Flames of War German Painted Afrika Korps Infantry
I did a 6 full platoons plus various support weapons and a Rommel + GREIF command set.
They have been painted to be battleworn, in a combination of various sand and olive green mix-and-match uniform options (ie they are not fresh off the boat!). The painting style uses a Windsor & Newton ink wash over the main colours, with highlighting applied after that. The bases are modeled with Cuprinol woodfiller, with patches of GW static grass on top of a liberal coating of GW sand/rocks. I'm also adding some more scenery to the bases and will be finishing off with a Testors Dullcote varnish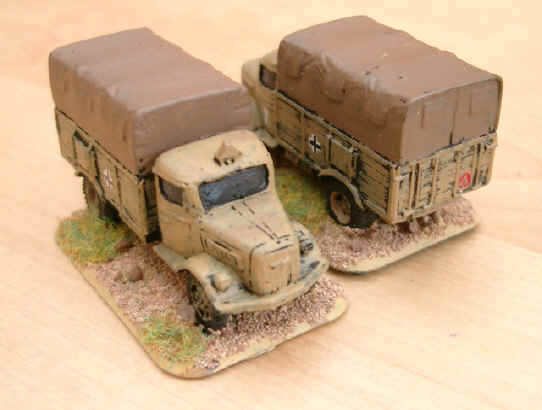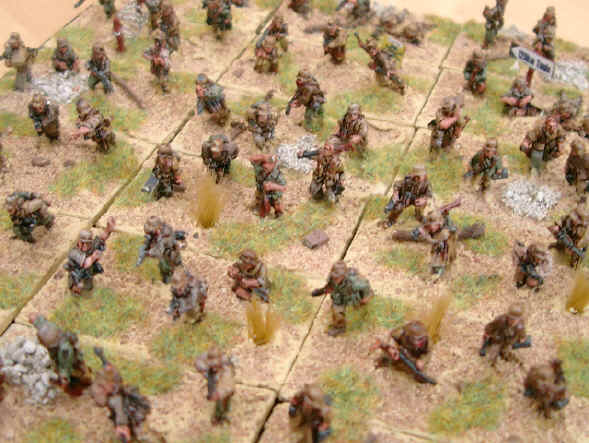 The full platoon (minus the commanders kubelwagon)
The Command Base. Macro photos help me spot where I need to tidy up the static grass !
Infantryman in faded Olive shirt and goggles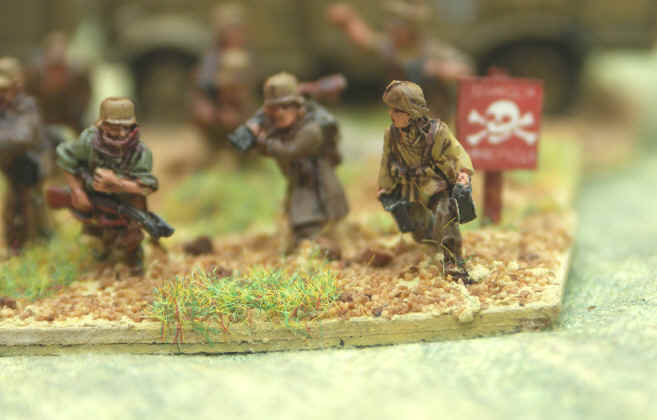 MG34 team advance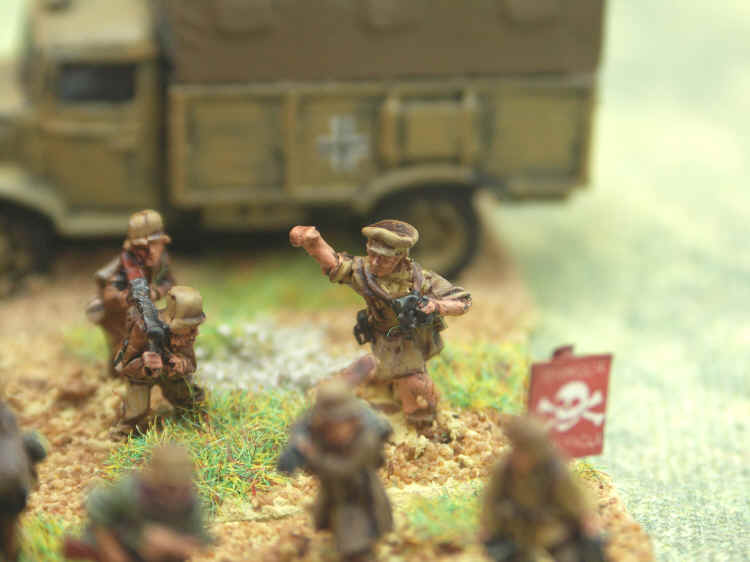 MG34 team firing with NCO
Another Unterofficer urges them on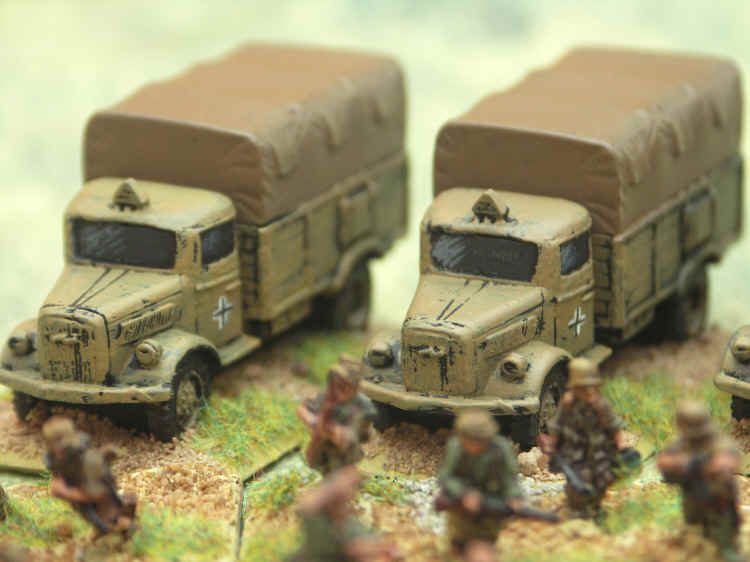 Opel Blitz Trucks with "as per the Flames of War Website" windscreen painting effects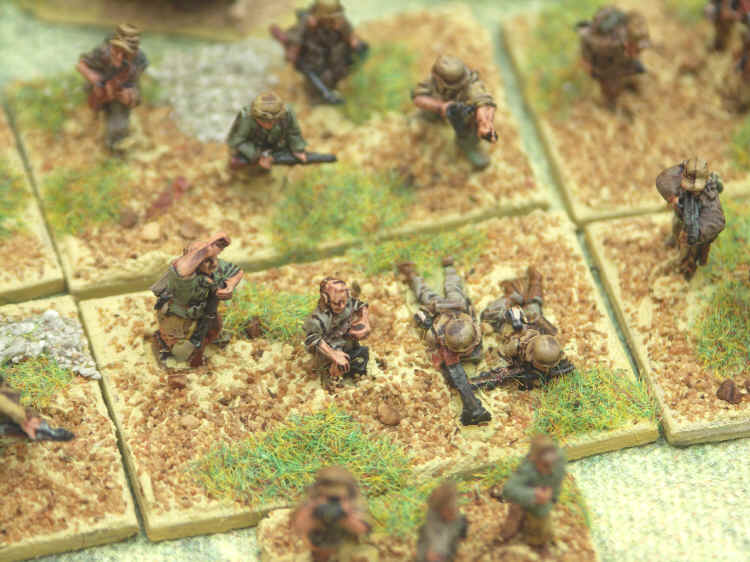 Prone MG team and radio operator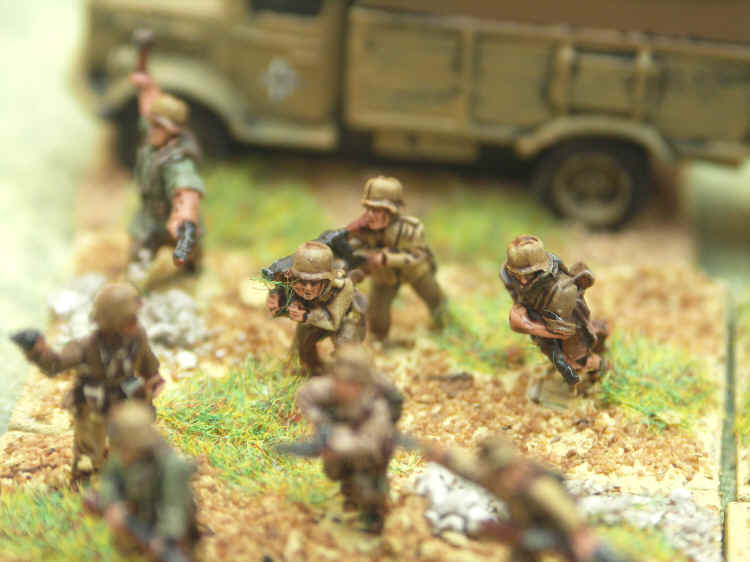 Another MG team
(I now rush off and clean up the static grass ! )
There are a number of Battlefront stockists operating through eBay who have eBay shops - which means they are all selling Battlefront FoW stuff on a "buy it now" basis including:
eBay also has lots of ongoing auctions for FoW stuff, Battlefront & others, both painted and unpainted - I have a full listing on this site for US, US and Australian auction listings: