The Roman Pond at Roll Call 2023
Gallic vs Galatian
Game 2 Gallic vs Patrician Roman
Having wheeled out (see what I did there..?) the Assyrians in a 25mm period at last year's Roll Call tournament, in 2023 I resolved to dive into the somewhat deeper and more murky 15mm pool to give yet another rarely-seen army a proper outing post-Covid.
The theme was a somewhat intriguing "Roman Pond" - armies who might have been able to go paddling in the Med in the timeline encompassed by any of the Roman Republic or Empire armies in the ADLG book.
This theme rather usefully cut off most of the Cataphract-heavy options from a more traditional Roman themed period, and with that in mind, a wish to continue to test some of the less fancied armies and some new v4 rules changes, and a lengthy look at the Bisley cabinet collection too saw me eventually settle on the rather unloved but in theory popular Gauls.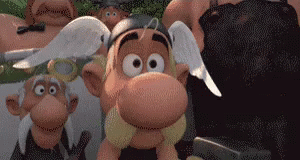 The basic premise of the army was twofold - firstly that Medium Swordsmen Impetuous had become cheaper in v4, a move that at the time had led to some wailing and gnashing of teeth by the Facebook Fanboys and Twitterati that it could be a game-unbalancing change, and also the fact I had a huge drawer-full of the aforementioned troops who had rarely if ever seen light of day in recent memory
So, the idea was born for a list packed full of these hairy, fast moving but rather brittle and certainly hard to control barbarians, with the strategic forethought of "throw them at the enemy and see what happens in a game of quantity vs quality". Subtle it weren't for sure!
The first game saw a barbarian civil war, and indeed an internicine Gallic tribal civil war as I found myself sat across the table from Frazer "Scotsman buying a round in Alicante" Watson and his Galatian army.
In the 3rd century BCE, Gallic tribes migrated from their homeland in Gaul (modern-day France) and crossed over into southeastern Europe. One group of Gauls, known as the Galatians, ventured further east, eventually settling in the region of Galatia around 279 BCE. This migration occurred during the turbulent period following the death of Alexander the Great.
Initially, the Galatians established a loose confederation of tribes within Galatia, maintaining their distinctive Celtic culture and warrior traditions. Over time, they adapted to their new surroundings, establishing trade routes and interacting with neighbouring Hellenistic kingdoms.
During the 2nd and 1st centuries BCE, Galatia became a significant player in the power struggles of the Eastern Mediterranean. The Galatians often engaged in conflicts with local powers, including the Seleucid Empire and the Kingdom of Pergamon. They also faced pressure from the expanding Roman Republic.
In 189 BCE, the Galatians suffered a defeat at the hands of the Romans in the Battle of Mount Olympus. Subsequently, Galatia became a client kingdom of Rome, under the rule of its native Galatian kings. The Romans strategically used Galatia as a buffer state against other regional powers.
In ADLG terms the army is known for its masses of Elite and Impetuous Heavy Infantry warriors, giving them much greater resilience than the more traditional barbarian armies of the Gauls and Ancient Britons, but at the expense of sheer weight of numbers (with each Elite HI Warrior being 10 points to the vanilla Medium Foot Impetuous equivalent's 6 point in-game cost.
This can often mean a Galatian army trying to narrow the table through use of terrain which they are not really that good at occupying themselves (being close formation HI). This chain of logic then results in an allied contingent, either the small and evasive Paonians or the more robust and dangerous (but more costly in points terms) Thracians
The lists for the Gallic and Galatian from this game, as well as all the other lists from the games at Roll Call can be seen here in the L'Art de la Guerre Wiki.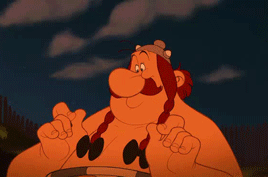 Knowing that the Galatian army would major on quite pricey (in game points terms) Heavy Infantry Elite warband, who would need to stay in open ground to maximise their advantages over my own cheap, cheerful and more numerous Medium Infantry warband, I had elected to chuck down as much terrain as possible to try and force the enemy HI into an obvious channel of attack - which I could then look to avoid!
This plan sort of worked, with some fields and a plantation-covered hill cluttering the centre and right side of the battlefield, and a pretty obvious clear path down the Gallic left which the Galatian infantry graciously set themselves up to trundle down.
The battlefield lay shrouded in an eerie silence, as the air crackled with anticipation as to how this simple plan might yet unfold in reality.
I had matched this expected deployment by dropping my cavalry command ready to skirmish and refuse combat against the enemy Heavy Foot in the bowling alley, and piling almost all of my infantry (in one huge command led by the Strategist) in a wild and barely coordinated attack straight through the uneven terrain down the middle of the field.
Facing them was a small and somewhat nervous command of allied Thracian romphia-armed warriors, and the Galatians own mounted command raring to get itself out of a muddy and freshly ploughed field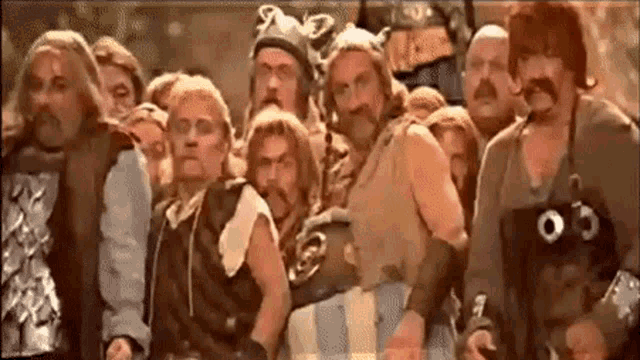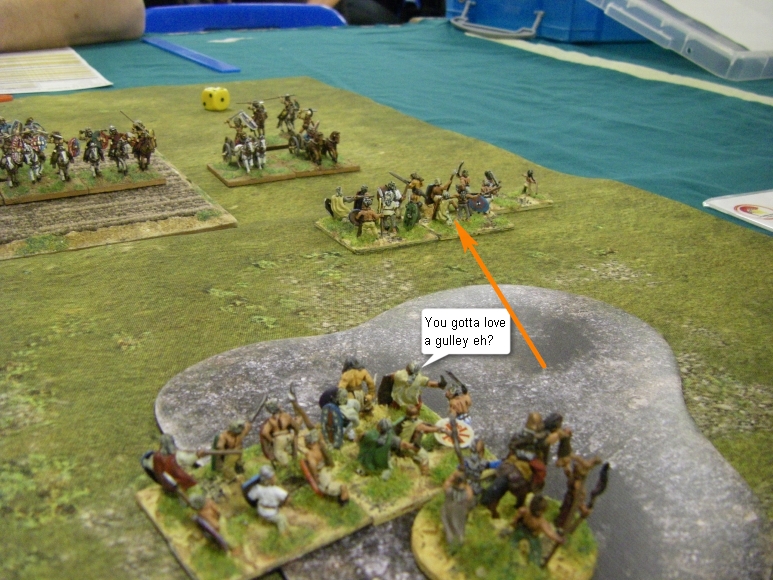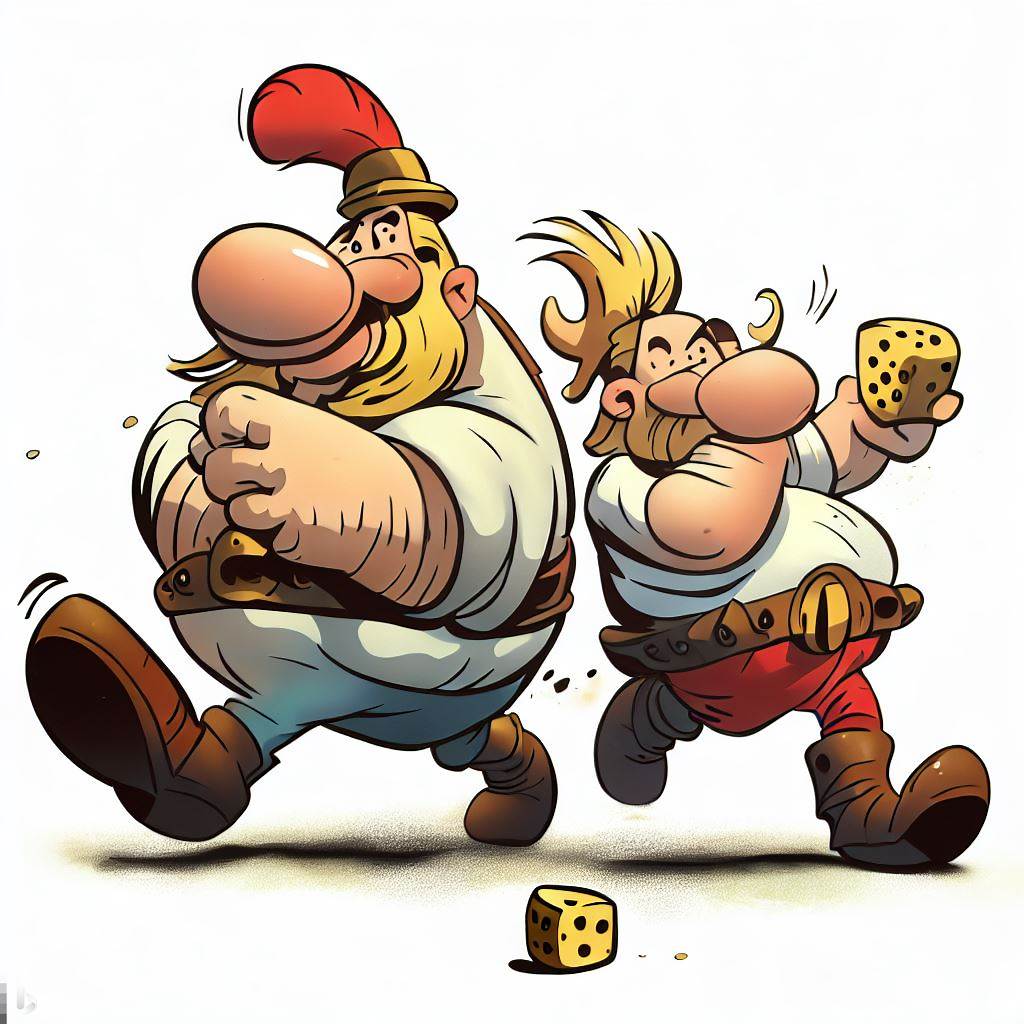 The rest of the Gallic army was a small, ambush-designed command of yet more Medium Foot Impetuous warband, some of whom who had been hiding in a gulley on my right, a situation which they immediately got bored of and decided to leap forth to try and distract the old fashioned wheeled contingent of the Gallic cavalry wing, the Gallic tribesmen emerged from the shadows, a fierce and untamed horde.
With their bodies adorned in intricate war paint and their long hair flowing like fiery manes, they exuded an aura of primal power, the display of which immediately started drawing the Galatians attention away from my huge strike force in the centre in the process.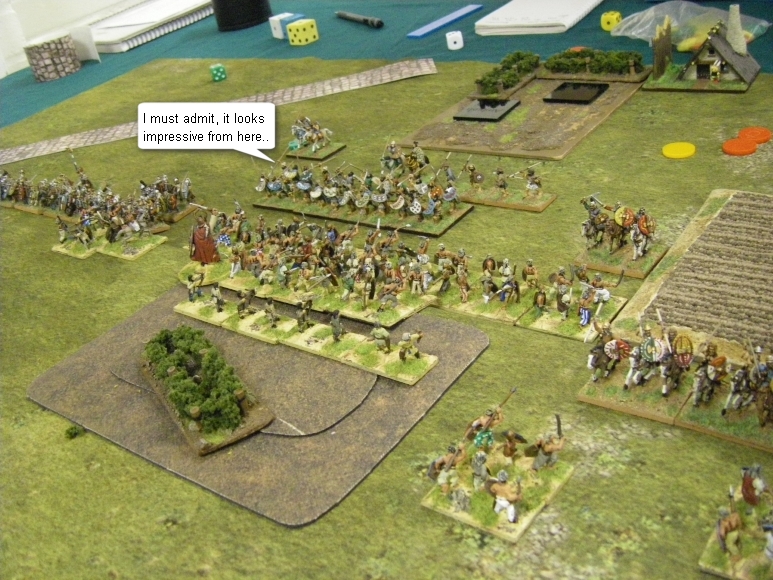 O Tempora O Mores! This brutally simple battle plan seemed to be working as the Gaulish warriors steamed forward at full speed toward the vastly outnumbered Thracians, ready to unleash waves of furiously charging attacks at the Dracula-esque sickle men
This of course relied on some top quality distraction technique from the Gauls on either flank of this huge blunt instrument attack. They not only had to keep both the Galatian cavalry and their Elite Heavy warband occupied (or at least distracted), but they needed to do so for long enough to buy time for the Thracians to be utterly overrun as well - an outcome which was by no means certain.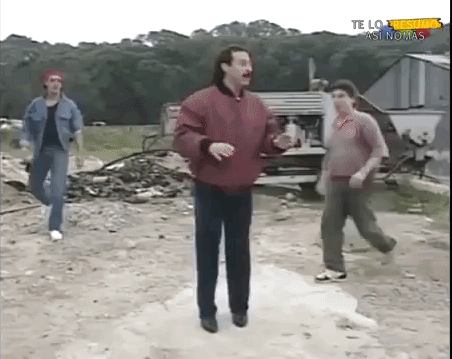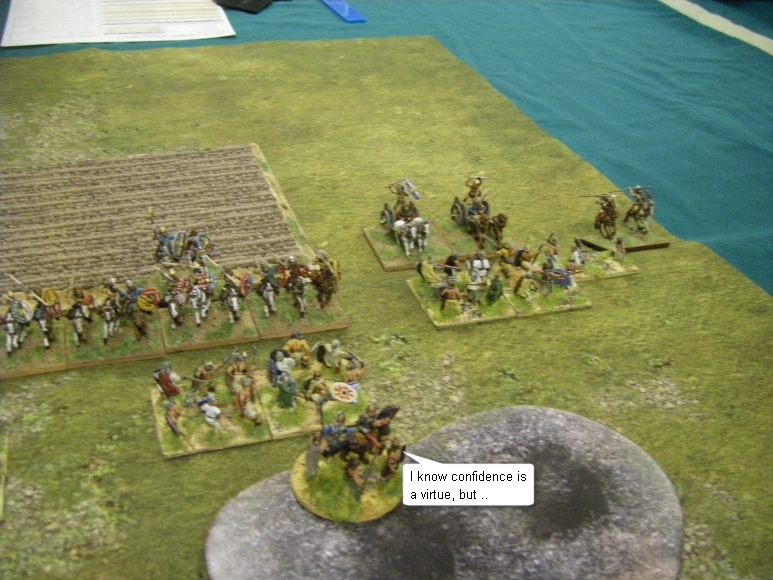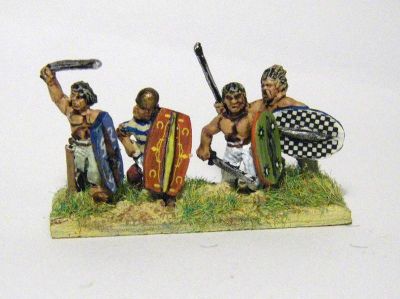 The whole "keep them distracted" thing was a simple request, but the Gauls tasked with this challenge on the right soon realised that in reality it involved them standing up to some pretty decent quality enemy cavalry in open terrain
This was not really a skill they actually had tucked away in their combat lockers, unless one counted "dying reasonably slowly to buy time for someone else to do well" as a positive development in any of their long term career choice selections.
The two sole units of Heavy Infantry in the Gallic army had been included to try and stiffen my cavalry wing against enemy horsemen, allowing the Gaul's own mounted to outstretch the opposition as the enemy's proper mounted troops struggled against the solid Elite barbarian infantry
In this game however the Elite warriors were bait for the entire strike force of the Galatian army, beckoning the barely-clad warriors forward and taunting them into a reckless advance (and hopefully ignoring my centre in the process)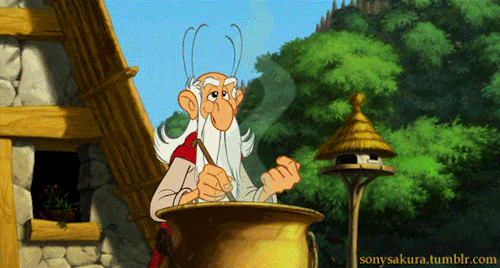 All the while the cavalry these Elite and Armoured infantry were supposed to be helping were instead turning tail and either fleeing shamefully, or redeploying wisely, depending on the eventual outcome of the entire battle which you are about to read about as you scroll further down the page.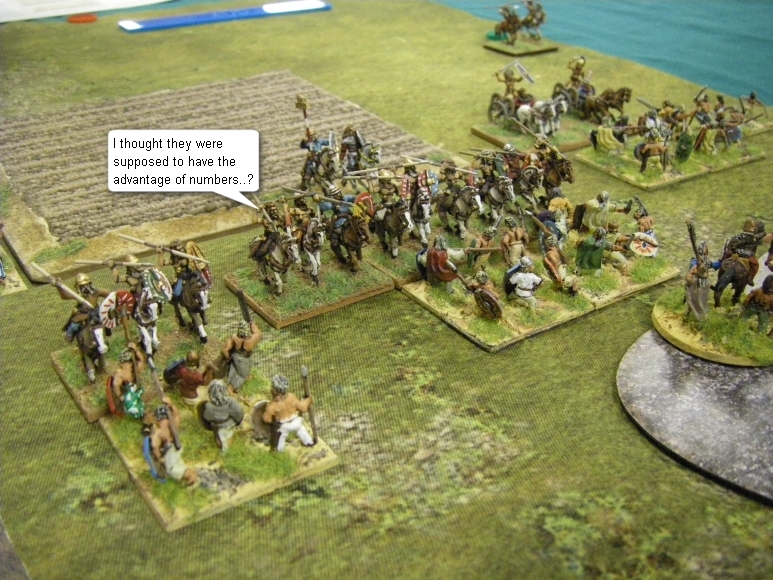 The Galatian cavalry could scarcely believe their luck as they emerged from the muddy field to engage the Gauls in open terrain, and in half-hearted quantities as well as the Gallic army's small flank distraction force realised it had become a viable target in it's own right
28mm Victrix Gallic Chariots - Reviewed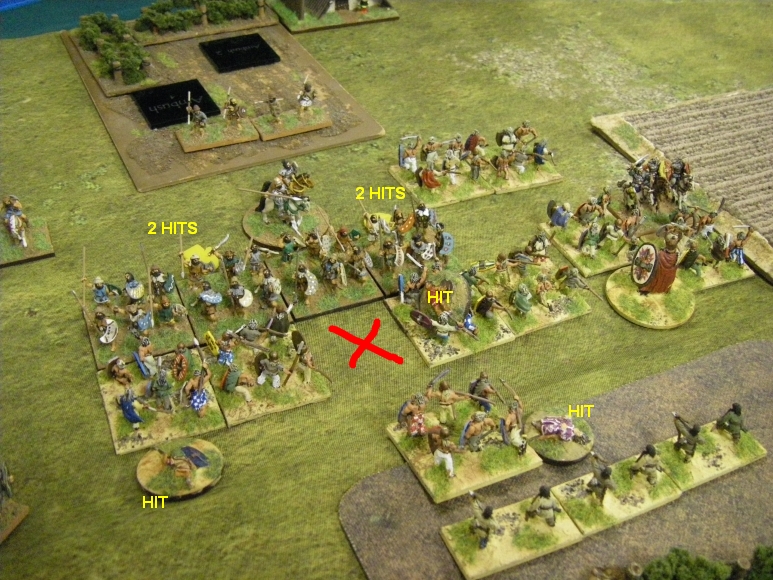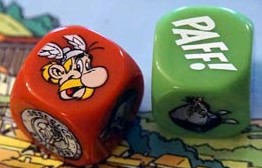 This however was the paydirt - the Gauls smashed into the Thracians, threatening to sweep away the whole centre of the Galatian army and leave a path open to capture their baggage camp too!
In the heart of the battlefield, the Thracians stood in their woodland fastness like an impenetrable fortress, curved romphias gleaming with deadly purpose, the fierce forest-dwelling woodsmen soldiers forming an unyielding yet fragile wall of barbarian resilience.
Their gleaming weapons inspired confidence, they had weathered countless battles - but they were now about to face an adversary unlike any they had encountered before.
Gloria victis! Waves of Gallic warriors charged home, breaking through the Thracians resistance in multiple places as the Galatian's allies wondered what slight they may have unwittingly caused to their paymasters to deserve such a fate ?
L'Art de la Guerre Odds

Impetuous Swordsmen vs Elite 2H infantry is pretty brutal at first contact, as this Odds chart shows. The Impetuous guys don't get their initial round +1 for Impact as this is cancelled when charging Steady Swordsmen such as these Thracians, however if they win then will do extra damage because of Furious Charge. The the Romphia armed Thracians also get to add to any winning score to simulate the greater killing power of their sickle-like romphias. The end result is carnage in favour of whoever shades the initial round of fighting.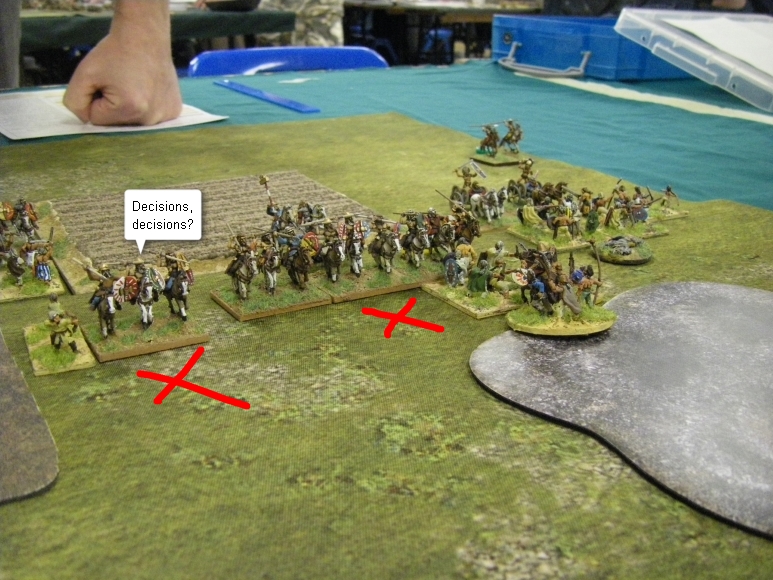 The same though however was now flashing through the Gallic warriors supposedly holding up the Galatian cavalry on the Gallic right.
The enemy cavalry had clearly not got the memo about being held up for some time, and instead were happily ripping through the Gallic infantry at a rate of more knots than their Germanic cousins could probably fit in a Teutonic hippies hairstyle
Vast swathes of open ground suddenly appeared in front of the surprised and jubilant Galatian horsemen as the Gauls just evaporated under the clatter of Anatolian hooves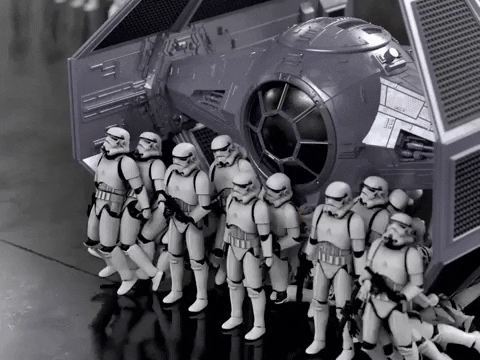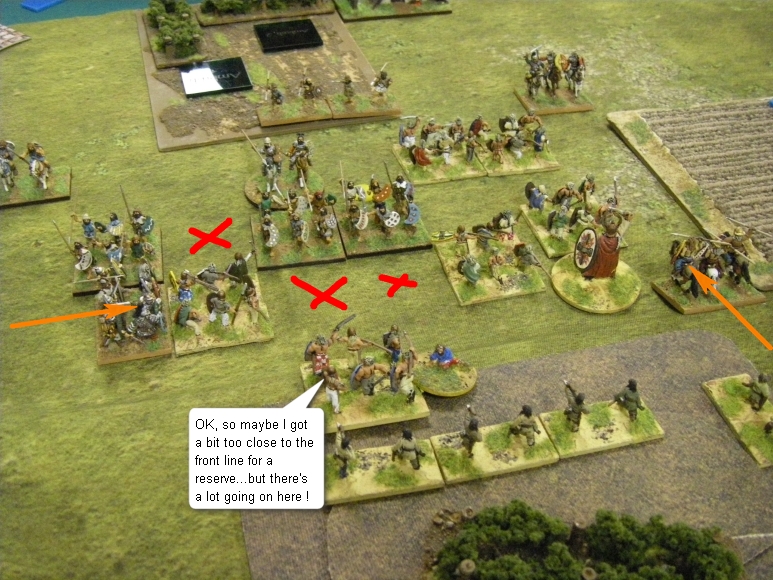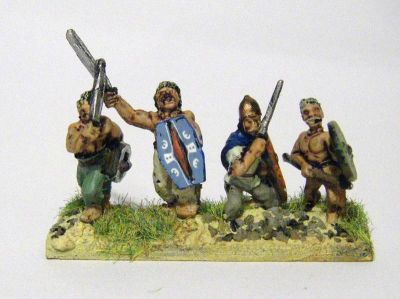 In the centre the Thracians had done more than recover from their initial setbacks, they had clearly eaten their Romanian knock-off Weetabix that morning and were suddenly giving the shocked Gauls a right romphia-ing, as their Elite status and 2HW abilities carved a swathe through the Gallic horde
This certainly hadn't been the plan, and nor had the unwelcome arrival of Galatian heavy foot from the left, as this undoubtedly signalled both a problem for the Gallic centre and an as-yet unphotographed series of disasters for the Gallic left as well.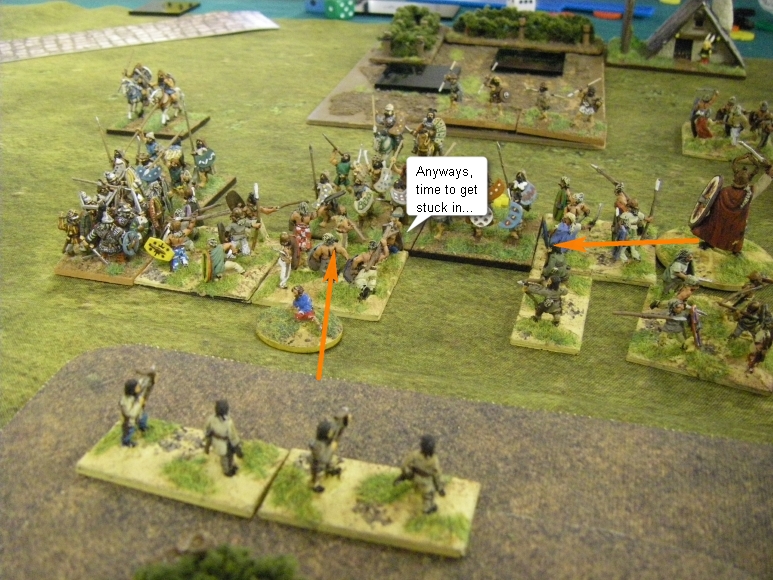 Blood stained the earth as the battle raged on, with the Gauls shocked to find themselves locked in a desperate struggle for survival. The Thracian tribesmen, despite their early reverses, now fought with renewed vigour, hacking through the ranks of the disarrayed Gaulish troops with ease.
After the initial rush, the reality was that the Thracians had not lost a single further man so far, as the waves of Gauls bravely but forlornly dashed themselves against the resolve of the romphia armed dudes in vain and immense frustration
An unsubtle yet initially effective plan now lay in almost absolute tatters as the Gallic leader urged his men to try and regain the initiative in the protracted slog of close quarters combat - but to little avail. Not even prayers to any god of your choice seemed able to galvanise the Gauls to finish off the fragmented Thracian soldiery, and with suddenly too many penny packets of men to control, even the greatest leader of the Gauls could not get the confused mass of men to do his bidding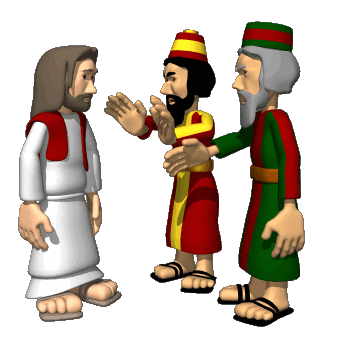 Dude - the Galatians even get a book in the Bible!! We should be all over these reports like a rash!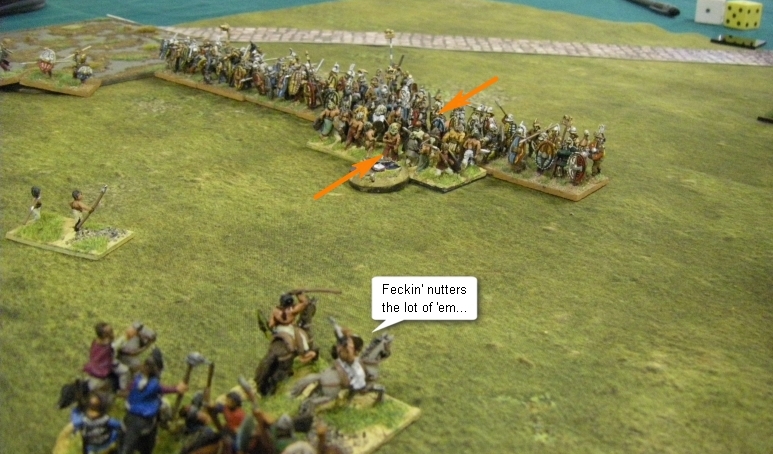 To add further to Gallic frustration, the toughest and in theory most dangerous part of the Galatian army, their slow-moving Elite Heavy Infantry strike force was still largely a bystander, with only the Gaul's own penny packet of Soldurii warriors willing to begin to engage them at this late stage in the battle.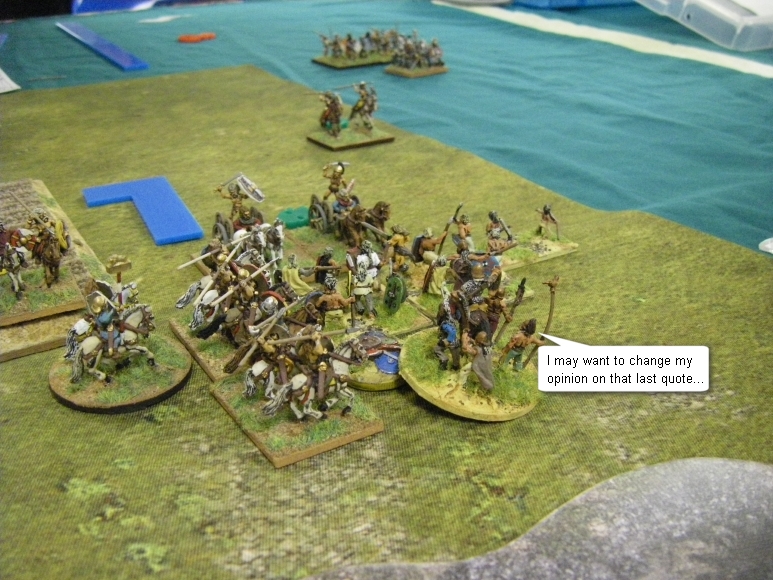 Nunc est Bibendum, nunc pede liberi pulsanda tellus! On the opposite flank the Gallic forces were equally not present - but this time that was down to the fact the supposed distraction force was about to be utterly wiped out by the Galatian cavalry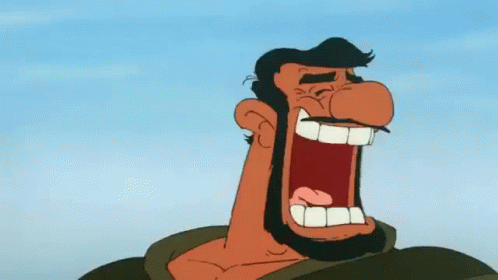 The Gauls, who had considered themselves unbeatable simply as a consequence of their sheer numbers, now began to falter under the sheer force of the enemy onslaught. Their spirits splintered, shields shattered, and the once-unbroken confidence they started this fine day with now began to crumble at some speed into dust and bones.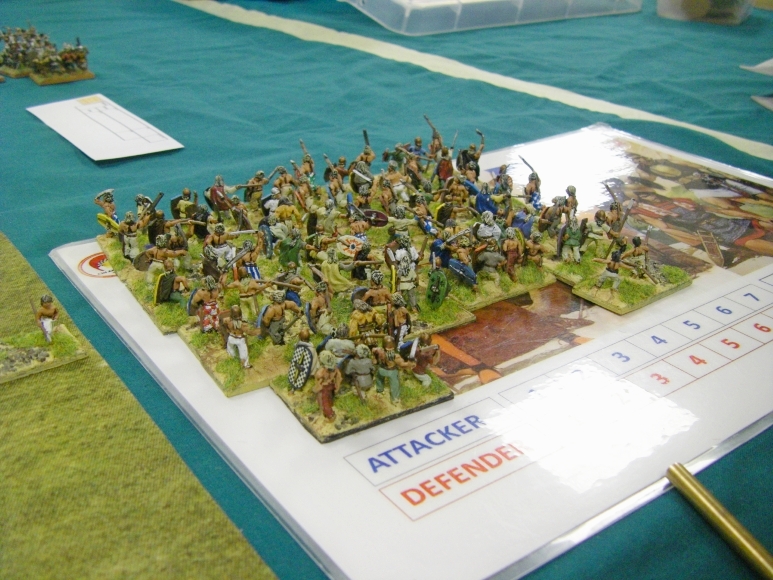 The cheap and now not so cheerful Gauls crammed together in the off-table dead pile in ever greater numbers, finally tipping the scales by sheer weight of casualties to send the Gallic army sliding to an initial round defeat!
The Result is a chunky loss for the more lightly equipped and numerous, but clearly less dangerous original Gauls at the hands of their Galatian cousins.
Click here for the report of the next game in this competition, or read on for the post match summaries from the Generals involved, as well as another episode of legendary expert analysis from Hannibal
The Gallic Commander explains the result to his friend Obelix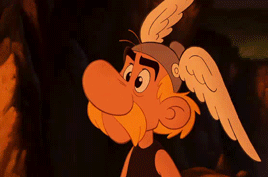 Asterix: "Oh, Obelix, my dear friend, it seems we've met an unexpected setback in our latest battle against the Galatians. I'm afraid victory eluded us this time."
Obelix: "But Asterix, how could that happen? We've never lost a battle before!"
Asterix: "Well, my friend, it was a rather unique situation. You see, the Galatians had some formidable warriors among them, and they were prepared to put up a strong fight. Their leader, McBrennus, had a cunning strategy in place."
Obelix: "Cunning, you say? But we are always one step ahead with our clever plans!"
Asterix: "Normally, yes, but this time they caught us off guard. They managed to surprise us with those Thracians in the woods, making it harder for us to use the terrain to find a weak point in their army. Their ability to hold the central woods with those Thracians really played to their advantage."
Obelix: "So, what did we do wrong, Asterix?"
Asterix: "It wasn't a matter of doing something wrong, my friend. Sometimes, even the bravest warriors can face defeat. It's a part of life. We gave our best, fought with valor, and stood tall against the Galatians. But on this occasion, they had the upper hand."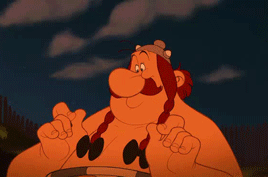 Obelix: "But Asterix, how will we bounce back? We've always been victorious!"
Asterix: "Fear not, Obelix. This loss will only serve to make us stronger. We'll learn from our mistakes, adapt our strategies, and come back even more resolute in the face of adversity. Remember, our indomitable Gaulish spirit cannot be extinguished by a single defeat."
Obelix: "You're right, Asterix! We won't let this setback discourage us. We'll train harder, plan smarter, and show the Galatians what we're truly made of!"
Asterix: "That's the spirit, Obelix! Together, we shall rise again and bring our Gaulish might to the forefront. Our adventures are far from over, my friend. Let's gather our strength and march forward, undeterred by this temporary setback!"
Obelix: "Yes, Asterix! Onward to new victories and countless barrels of magic potion!"
Asterix: "Indeed, Obelix! The Gauls shall prevail once more!"
---
Hannibal's Post Match Analysis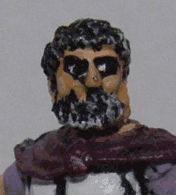 Thou art but a lowly foot soldier in the war of wits, and this defeat is but yet another step on your career of ignominy! How could such a one-dimensional army ever emerge from your mind?
Rather than representing mighty Gaul, it seems as if thou art naught but a croissant short of a bakery, aye, a truly half-baked fool! Thy brain is but a feeble fortress, easily breached by the logic of looking at other events results and seeing that no-one has even tried taking such an army since v4 came out, rather undermining the idea that there was hidden gold in those Medium Foot Swordsmen mines!
Thou art a cowardly recruit, hiding behind thy captain's orders but in reality this was your choice of army which fell short at its first test against an opponent who took a much better version of the list yu had chosen yourself in all honestly.
My little proto-French friend, thy intellect is as flimsy as a beret atop a pigeon's head, utterly nonsensical and thy wit is as dull as a rusted blade on the field of intellectual combat - how can you even hope to be competitive in the next game, never mind improve ?
Click here for the report of the next game in this competition
You may also like....
Game 2 Gallic vs Patrician Roman
View My Stats for My Match Reports Pages