ADLG v3 Doubles at Cold Wars 2020
200 Point format
Game 4 Sassanid Persian vs Maccabean
Game 5 Sassanid Persian vs Early Aechemenid Persian
Game 6 Sassanid Persian vs Graeco-Bactrian
300 Point format
Game 1 Sassanid Persian vs Classical Indian
Game 2 Sassanid Persian vs 100YW French
Game 3 Sassanid Persian vs Alexander The Great
So, game 2 and the Crotteauator stood before me in all his glory - yes a matchup of two titans in a repeat of the previous evening.
Although to be fair all three of us last night had barely managed to engage an otherwise unemployed barmaid in gentle conversation, so frankly if last night was the gizzard examining part of the pre-battle sequence then the augurs were not looking good for a great match of two geniuses today at all
The lists for the Sassanid Persian and Early Aechemenid Persian from this game, as well as all the other lists from the games at Cold Wars can be seen here in the L'Art de la Guerre Wiki.
Marc had brought along another Persian army, but this time one from the early era of Persian history, the Achaemenids, who had been stomped into dust by Alexander The Great, not the much more glorious army of Sassania and their unmitigated record of matching the might of Rome toe-to-toe for control of large areas of desert and scrubland which let's face it the Romans possibly weren't that bothered about anyway.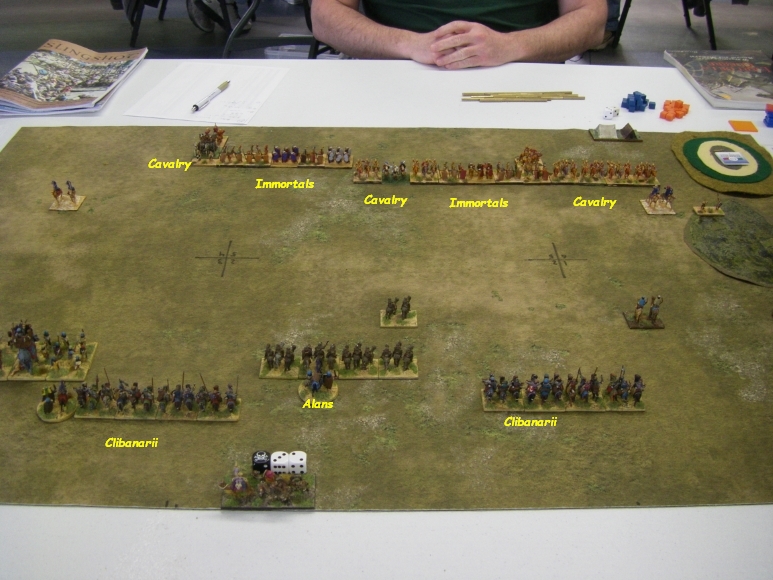 In an act of some genius I had managed to sweep the table almost entirely bare of terrain, leaving the cowering dogs of Achaemenia quivering and exposed on a veritable billard table made interesting only by dint of one nondescript hill on Marcs left
The Persians had Sparabara by the dozen, and a load of cavalry too who I had anticipated would look to use the wide open space on my left to do their horsey thing - so I had cunningly deployed the Pachyderm there to counter this anticipated threat.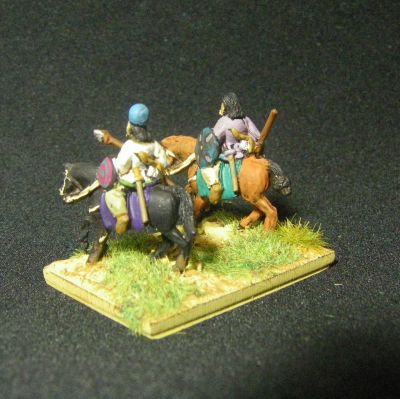 Sadly this almost-psychic act of iniiative and boldness didn't really work as the Achaemenids put all their cavalry on my right and proceeded to immediately hurl a big fat NASAMW wargamers sandwich of Heavy Cavalry at my instantly undercooked right wing mounted holding force
(These are "affiliate links". If you buy something after clicking on them I get a small kickback from eBay)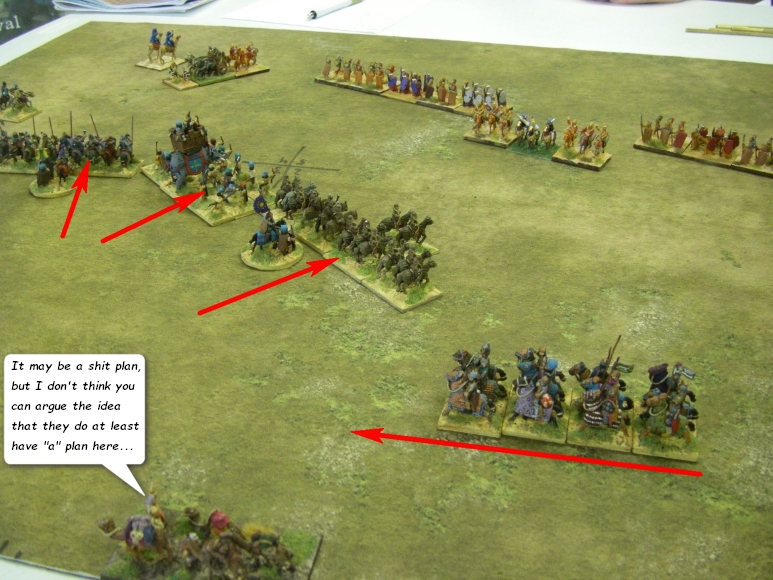 The two lines wheeled toward each other with the skill and grace of arthritic ballerinas carrying large trays of dirty dishes and cutlery (or silverware, depending on your country of origin).
The Achaemenid Sparabara were intensly vulnerable to a mounted charge in the open, if one could be succesfully pressed home before being shot to pincushion-like status by the wall of accurate archery they normally threw out.
---
With the flanks of the early Persian army not rushing to be hung out to dry in the as-yet unsweatily damp and fetid gaming hall it did sort of look like this could be two armies both prepared to just charge each other and get this game over and done with to go back and see if the seedy crocodile was looking any different in the cold harsh light of an Amish day.
Keen to to at least something to give the impression of tactics, the Persians withdrew their right flank screen, concentrating yet more mounted prowess to saddle up for a decisive charge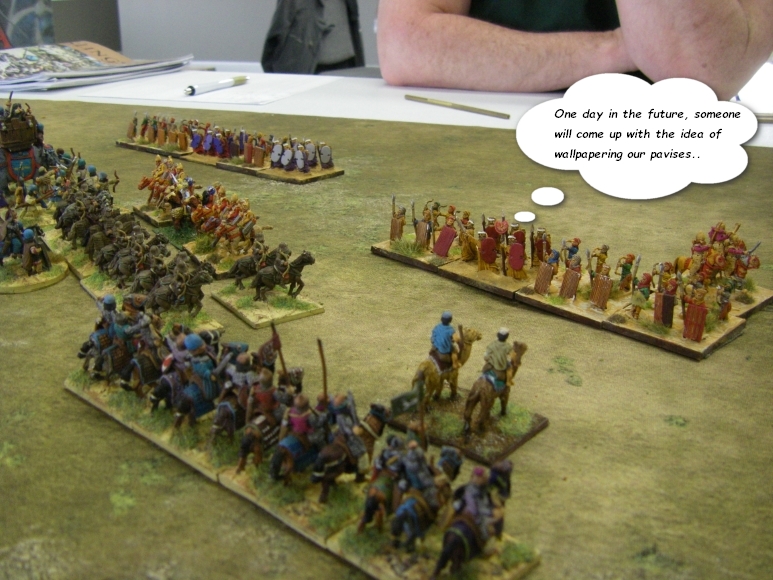 With a decidedly jaded Sassanian command structure now in full control of the battle, someone with more cojones than sense decided that a full frontal attack riding like the wind into the Sparabara at high speed was exactly what was called for at this point in time.
The Persians advanced as fast as they could, hiding behind a somewhat protruding screen of sacrificial Light Cavalry and Camelry who had been tasked with fielding as many arrows as they could to help their bobble-hatted nobility get into contact unscathed.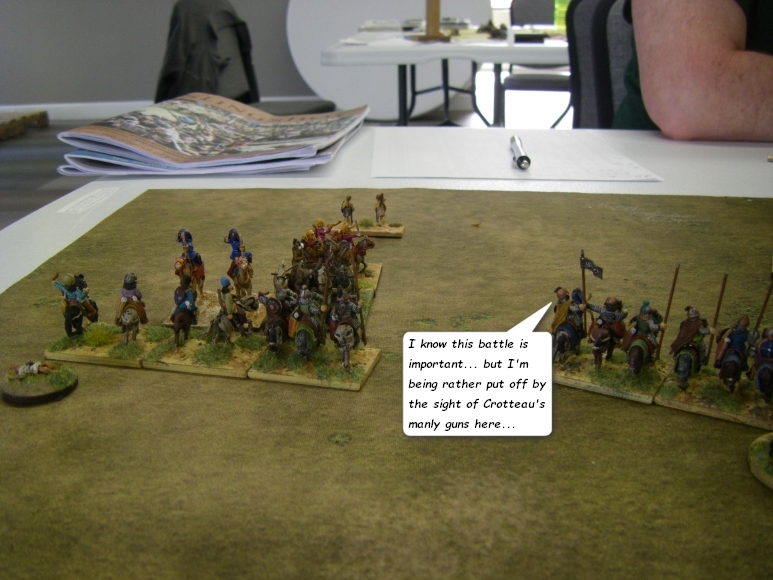 With the ex-right-flank forced now withdrawn, the Achaemenids suddenly found themselves facing more legs and more horses than you can shake a stick as their subsequent cousins in arms hurtled forward intent on overwhelming the hapless pedestrians and isolated penny packets of cavalry before the opposing general had time to do something more clever than I was capable of at this point in time (not difficult)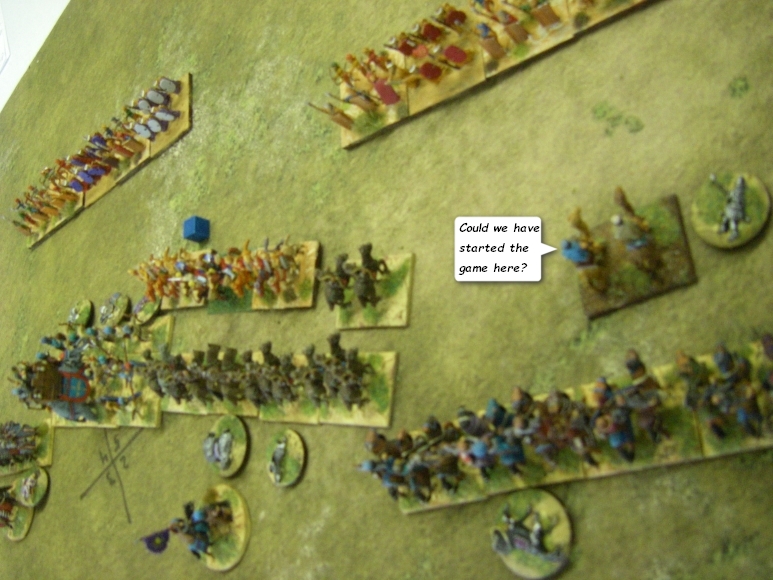 In desparation borne of, well, desparation, the Earlier Persians hurled forward a solid formation of their best cavalry into the very teeth of the, erm, rather underweight and ill-advisd Alan ally contingent in the centre of the Sassanid army, in an obvous and succesful attempt to stop the Sassanians crashing into the long line of quivering Medium Foot warriors with only minutes gone on the game clock
Arrows flew, bows were nocked (if that's is how it is spelled?), sticks were sharpened and Persian horses rather painfully defecated large cuboids of a hard, dark blue matter to signifiy their fear and self-loathing at being shot at by quite so many enemies this soon in the game
Overwhelmed, outgunned, and a little too close to an elephant, this could be the Early Persian Cavalry's best or worst moment of the battle so far!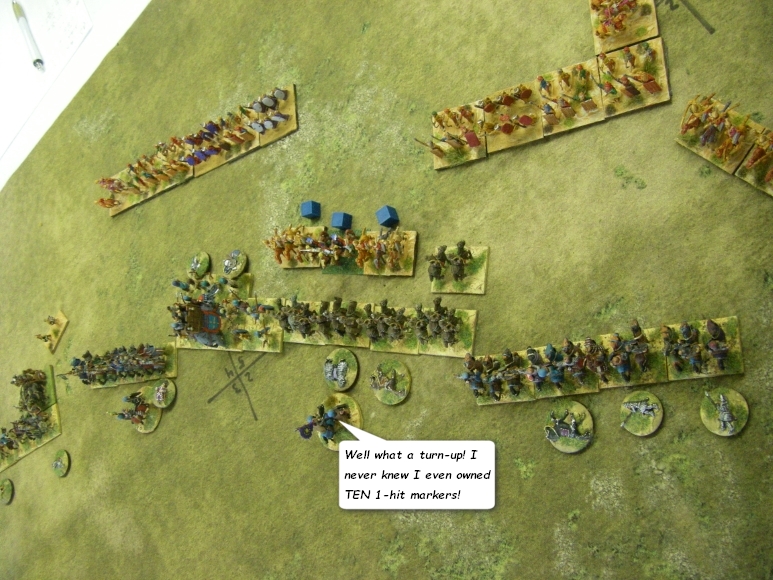 But, by now the Persian Infantry were absolutely in bow range of the Sassanian horsemen, and they turned the sky as black as the pre-covid gloom engulfing the gaming convention that morning
A deadly hail of arrows flew through the air to land unerringly on the weak and exposed squishy bits of the men who had stood up to Rome (by bringing Cataphacts along, obviously. Sheesh - how useful would a couple or three been in this game!). It was Persian Carnage as the hit markers blossomed everywhere you looked
American Dude explains the Rise of Cyrus the Great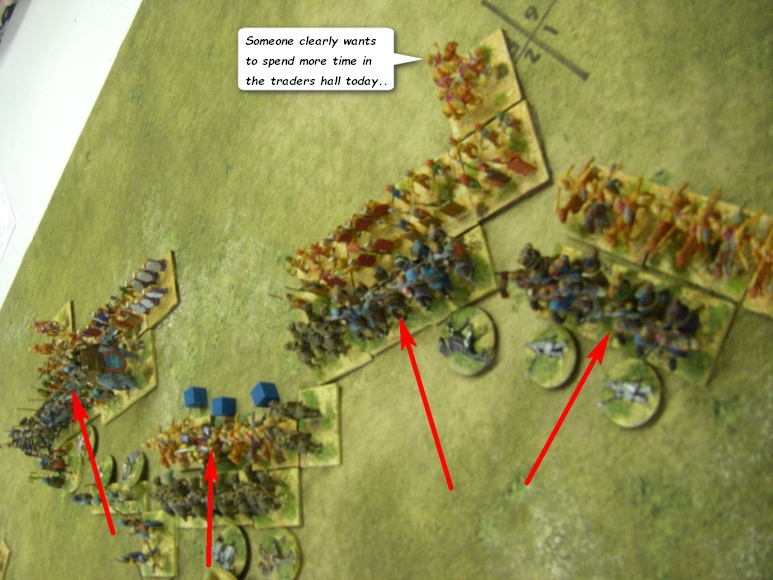 This was now the moment - everything louder than everything else !
Horses charged, elephants did trunk-related hooty tooty things, supposedly halfwitted peasant infantry gained instant bravery and joined in the fray as well - things would be decided here and now!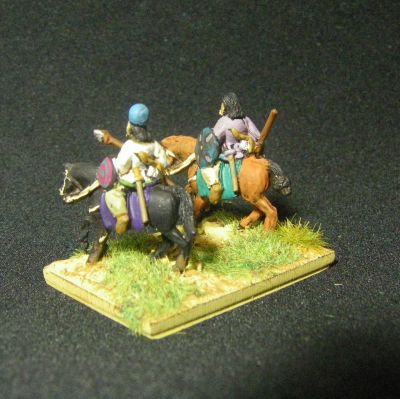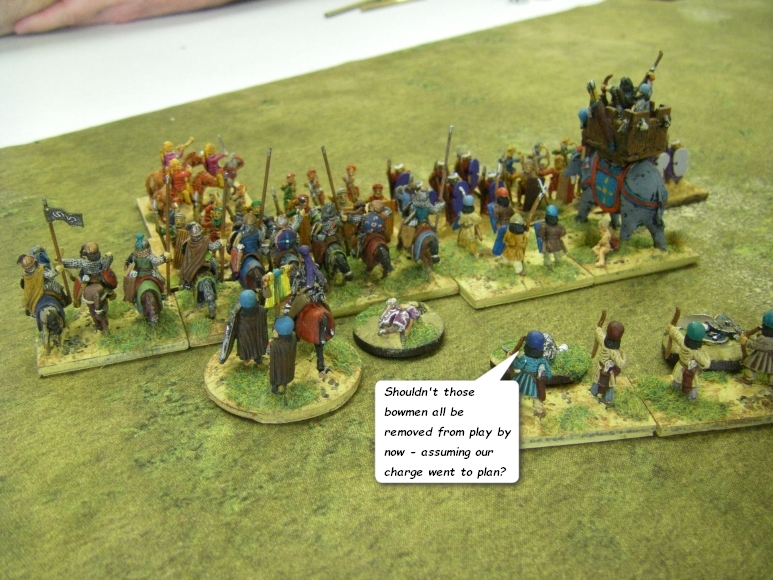 The men from Sassaniastan had committed everything to this attack, and they needed it to work, otherwise they would all be soon sweating like guilty alligators on a chain gang!
Sadly however that message had not made it's way through to the Persians facing them, who were still on the more interesting but sadly now-lost-to-history chapter of the tobbacco-chewin' reptilian hoodlum's life story in which he actually commited his heinous crimes.
Fortfied by these tales of dark goings on in the Bayou, and secure in the knowledge that Peter Falk had indeed passed away some years earlier the Achaemenids decided that this was the time for them to shine, and to stand up and shrug off the heavily trailed mounted attack with insouchiance that only comes from a profound lack of understanding of both history and of the intricacies of military machinery.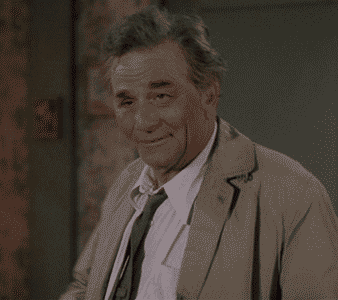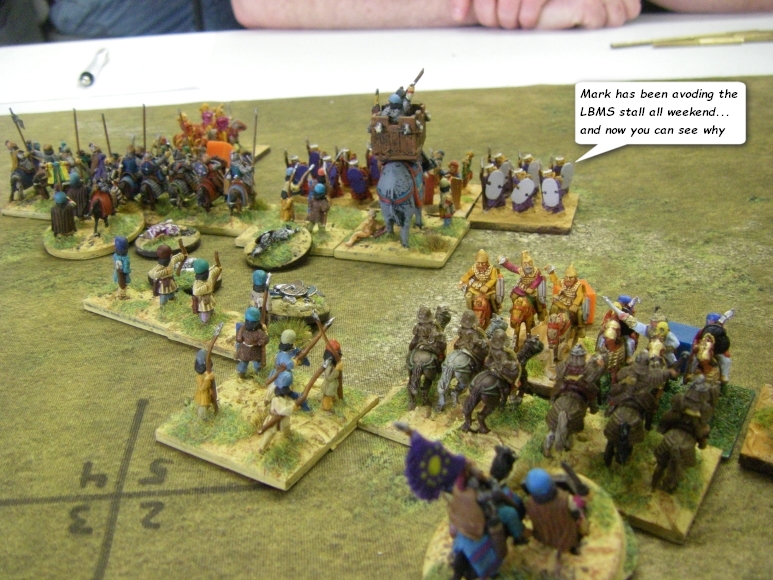 Everyone in the Sassanian army was now committed to combat - although somewhat worryingly many of them seemed to have been wounded by the deadly rain of Achaemenid shooting on the way to getting there.
You won't need a weatherman to tell you which way that particular wind usually blows either.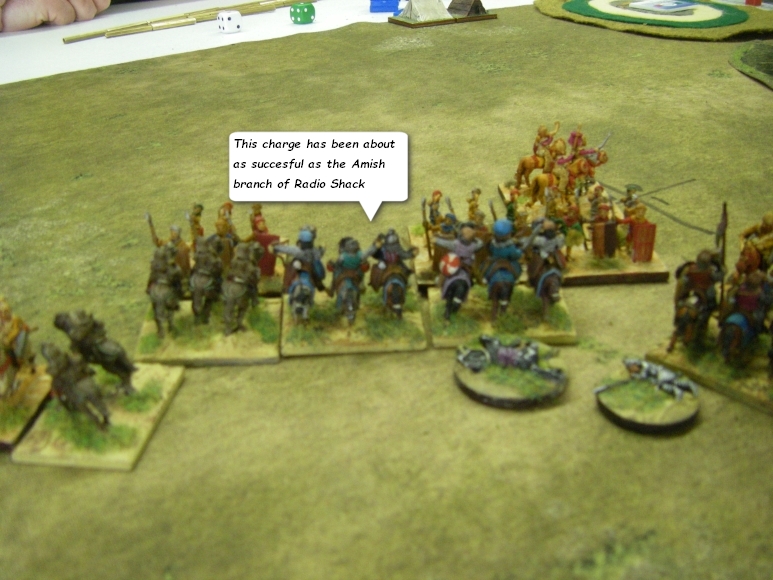 The Sparabara were holding up well against the oncoming tide, hurling back the also-Persian Asarvan cavalrymen with practiced ease apart from in a handful of pockets where they simply chose instead to evaporate
Despite these wins, the Sassanids and their Almost-Mongolesque Alan allies were seeing that time was fast running out for them to overrun the not-so-squishy enemy infantry, as proper Early Persian horsemen started to roll up their flanks, forcing the Sassanians to commit ever-more fragile warriors to prevent a spectacular collapse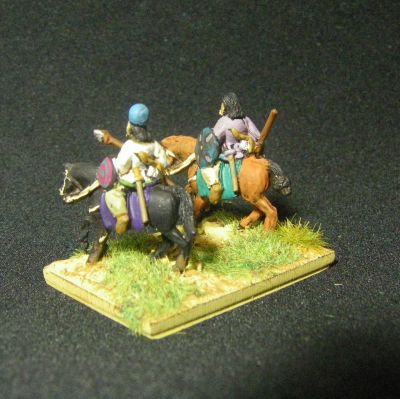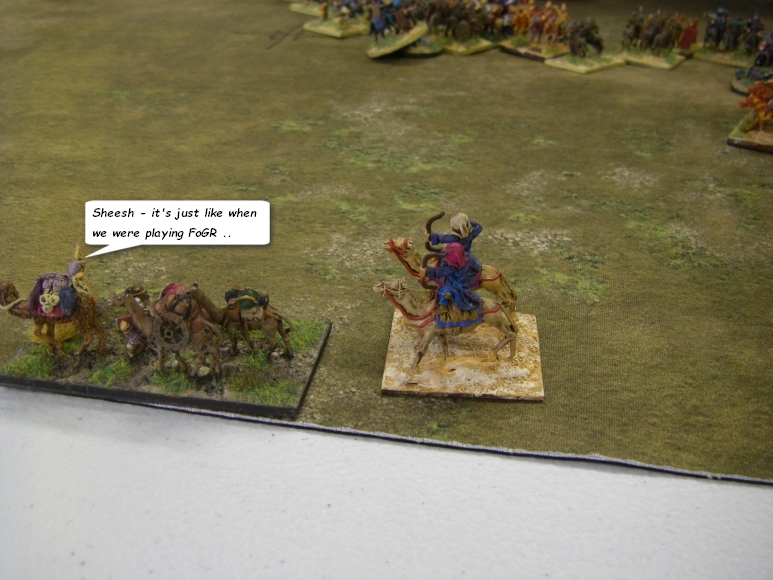 Inevitably - as longtime followers of this blog will remember - in the middle of this overly-clever highly mobile army swing to a flank nonsense the Great Azhuranahaha Leadership of the Sassanid Empire had forgotten that a tiny army that vacates it's own centre and one flank will often leave an open goal at the back
The Early Persians Light Camel Baggage Guards were now Train Raiders, and were providing their own form of Unexpected Item in the Baggage Area to sieze the break-point initiative as firmly as a hungry wargamer seizing the ketchup-based condiment options on the Pizza and Fries Cart in the hotel lobby.
(These are "affiliate links". If you buy something after clicking on them I get a small kickback from Amazon)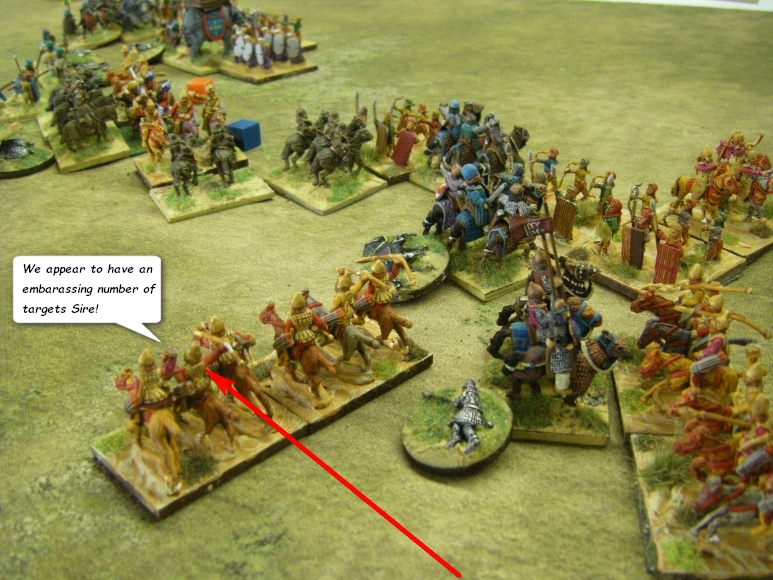 Red-clad Early Persian horsemen had conducted their huge sweep around the utterly unguarded right flank of the Sassania army and were now operating in seek-and-destroy detachments in the rear of the already engaged Asarvan and Alans.
Wherever the bobble-hatted Clibanarii looked they seemed to see their forefathers poised to adminster a right good spanking
They were well and truly being schooled in the ancient ways of war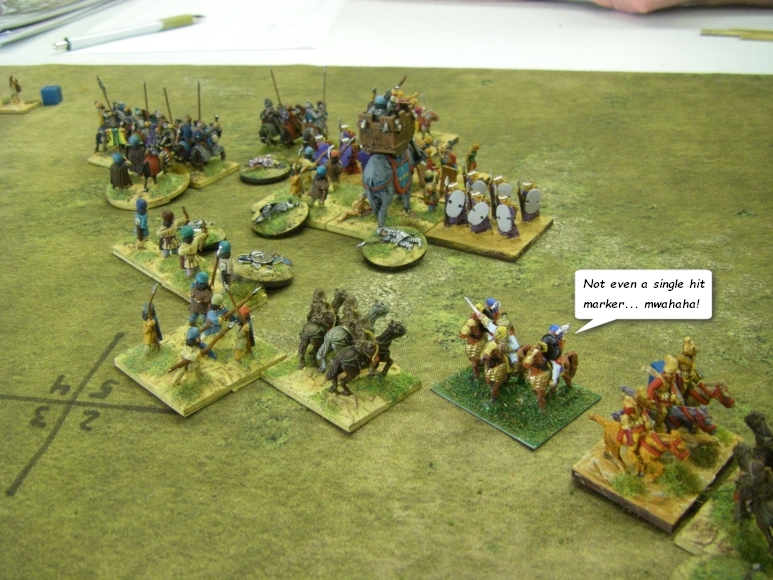 The Sassanids strong left hook had petered out against the right wing of the Achaemenid army, and, with the Sparabara and Immortals also holding relatively firm in the centre the Sassanian right flanks strategy of leaving that part of the table bereft of any actual troops had allowed the earlier Persians had complete a sweeping rollup of the Clibanarii and their followers.
The Result is another defeat for the Persians and Alans.
Click here for the report of the next game in this competition, or read on for the post match summaries from the Generals involved, as well as another episode of legendary expert analysis from Hannibal
Post Match Summary from the Sassanid Persian Commander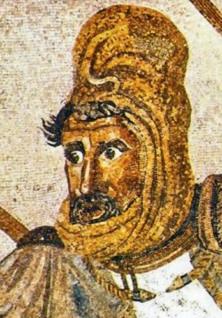 What a fantastic success - a total victory for Persia, in a very short timeframe. The Persian cavalry were victorious, as were the Persian infantry - and I fully played a key part in achieving that victory with my deployment and leadership of my men on the field of battle
Not since the very earliest days of the Babylonians can a victory for Persia have been achieved so swiftly - a terrible vengeance has swept down from the Anatolian hills and claimed the rightful crown of all of Persia here today in this godforsaken and increasingly empty venue next to a highway on which horse-drawn traffic moves at quite some speed indeed.
With a very close second place in the first round, and a Persian victory in this second battle it seems like this day is well set for some Persian greatness of the highest order.
Celebrations, or possibly even Miniature Heroes or Quality Streets are in order - if only these dammed 'mericans knew what any of those things actually were
---
Hannibal's Post Match Analysis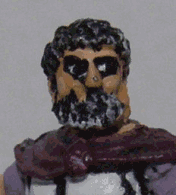 A more hapless display it is difficult to imagine you worm-brained spawn of an asthmatic desert frog! Right from the start you had conceded defeat mentally, as what other excuse can I come up with for a tactic of charging straight at the enemy and hoping that their principal weapon, a rain of arrows, would somehow fail to have any effect and that your men would just ride them down with ease?
There is now shame in honest defeat, but here you handed victory to your opponent as if on a silver platter looted by my own fellow general-in-genius Alexander from once-mighty Persepolis. Your deplyment sucked, and you did little if anything to correct it save plod forward like a slave in chains in anticipation of your eventual place at the end of this battle as a slave in chains to your own ancestors!
The games today have offered little - your mind is clearly already on the trip home which surely awaits immediately the final whistle is blown here, and frankly it will not be a moment too soon
One can only but hope that the stories of your upcoming lunchtime will be more flavoursome than the bitter taste of defeat which you have doused yourself in this time. Roll on the dessert course, and perhaps then a better next game
Click here for the report of the next game in this competition
You may also like....
Game 1 Sassanid Persian vs Classical Indian
Game 2 Sassanid Persian vs 100YW French
Game 3 Sassanid Persian vs Alexander The Great
Game 4 Sassanid Persian vs Maccabean
Game 5 Sassanid Persian vs Early Aechemenid Persian
Game 6 Sassanid Persian vs Graeco-Bactrian
View My Stats for My Match Reports Pages