Ancients in Salamanca, at The Worlds 2017
Alexandrian Macedonian vs Sassanid Persian
Game 1 Alexandrian Macedonian vs Classical Indian
Game 2 Alexandrian Macedonian vs Graeco-Indian/Indo-Greek
Game 3 Alexandrian Macedonian vs French Ordonnance
Game 4 Alexandrian Macedonian vs Delhi Sultanate
Game 5 Alexandrian Macedonian vs Christian Nubian
Game 6 Alexandrian Macedonian vs Sassanid Persian
The final game, and the first English-language matchup as the Scottish Sassanids of Mr Ian Mackay faced me across the table.
These iron-clad warriors from a future version of the Persian I had just conquered were an intriguing opponent, and I could not help but wonder how a nation so loyal to me and my concept of Pikeman and Companion could evolve its own distinctive military in so short a time- and especially those silly light bulb hats!
Alexander, the Full Sarcastic Summary
The lists for the Alexandrian Macedonian and Sassanid armies from this game, as well as all the other lists from the games at Salamanca The Worlds can be seen here in the LArt de la Guerre Wiki.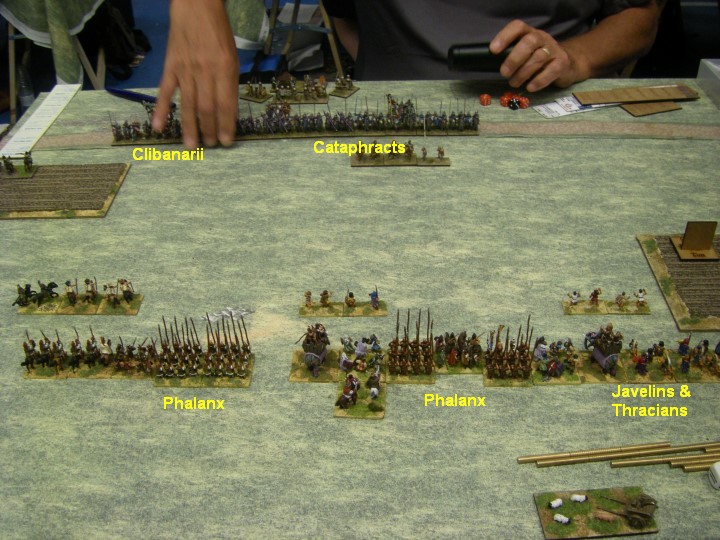 The Sassanids had spread a line of horsemen across the table, which my cunning recce had allowed me to engineer into a gap between two fields - a genius-like bowling alley for the Pikemen to receive the mounted charge at the halt I suspected.

Ian is a vegetarian, and so my ability to refer to the Sassanids as "Sausages" for a cheap joke was rather limited unless I was to invoke a somewhat dated Linda McCartney reference, but anyway the cunning Persians immediately dismounted their Clibanarii at the sight of my Elephants.

That Rough Terrain suddenly looked a tricky place to be for my handful of Medium Foot.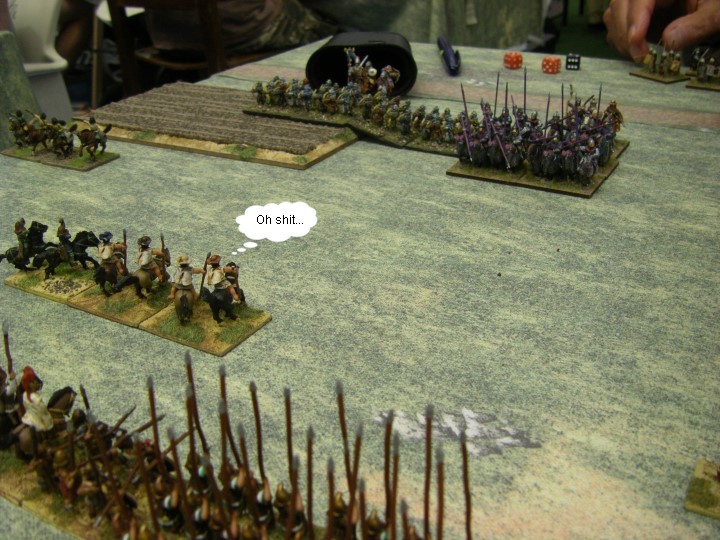 The Sassanids were keen to get as close to my men as possible, saving us the tedium of chasing them down before pike-ing them to death no doubt. A solid line of mail-clad troops inched towards my battle line.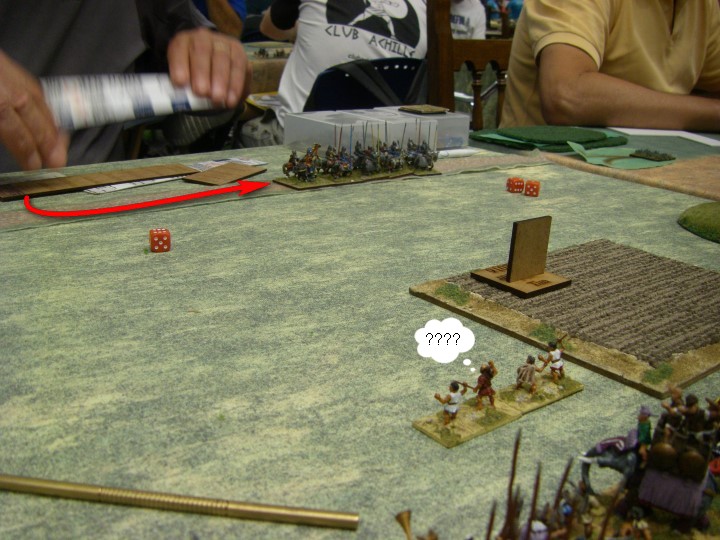 On the opposite flank however the Cataphracts had turned and made a bee-line for the extremity of the board. Was this a cunning plan to tease my army apart - if so I would not be falling for it!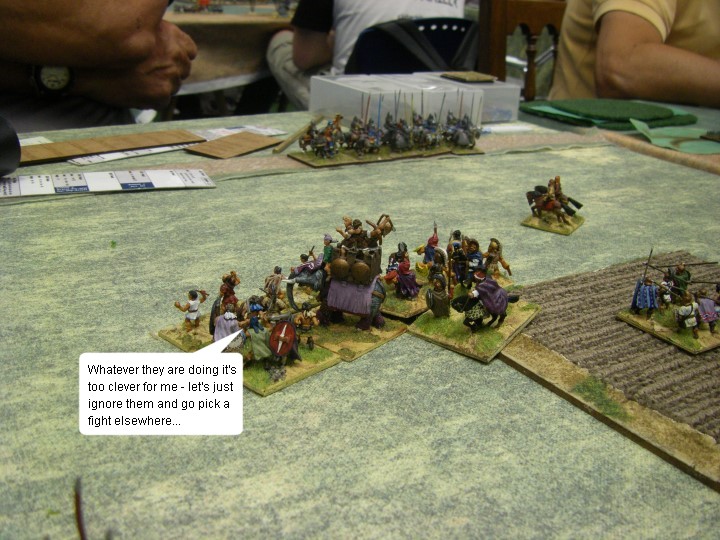 Sending a lone Bactrian horseman to keep watch on the enemy, my Elephant Corps swung round rapidly and charged into the centre of the table, now vacant of enemy forces. Soon I could see they would be hitting the flank of the enemy on the other wing!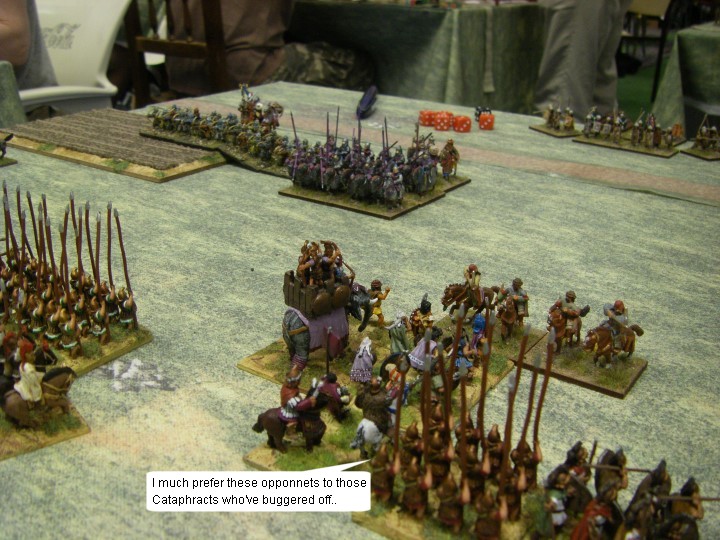 The aggressive skirmishing of the Sassanids had exposed some of their skirmishing cavalry to the speedy advance of the rest of my army - we exchanged javelins at close range with bowfire as the rest of the line jostled for position.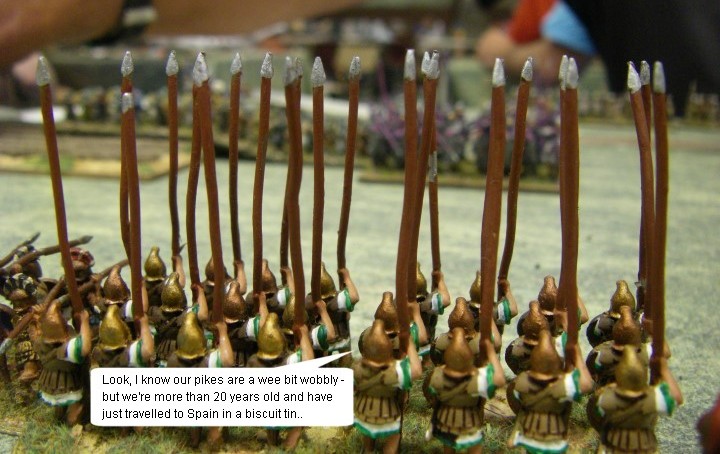 It was a time for stirring speeches and the like, which was lucky as that is just one of the many thinks involved in being a brilliant general that I am, well, brilliant at. I orated furiously and laid out in no uncertain terms to my Pikemen the tough task they would need to undertake - a charge by fully armoured cataphract noblemen was not a foregone conclusion, no matter what you thought from other rulesets.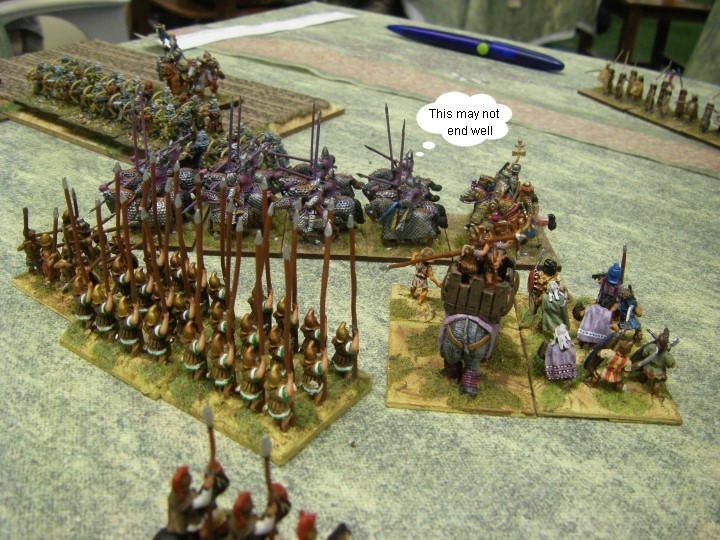 | | |
| --- | --- |
| The Persians were trying everything they could to get away from my Elephant corps and into the squishier flanks of my army, and not for the first time was I glad of the presence of the noble beasts purloined from the wild and lawless jungles of far off India. | |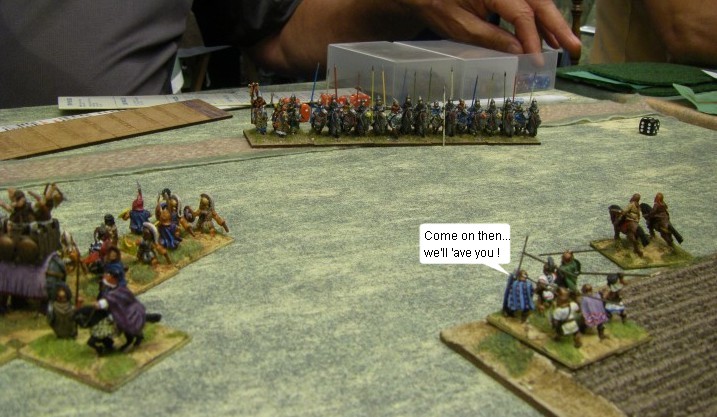 The isolated Cataphracts decided that now was time to come back into the fray - but the fray was long past as my lighting advance and clear orders had already seen the right wing of my army fly past their front and into the game for real.
---
Pictures of Sassanids from my Ancients Photo Directory
(Click any image to see details of the manufacturer, and a larger version of the photo)
---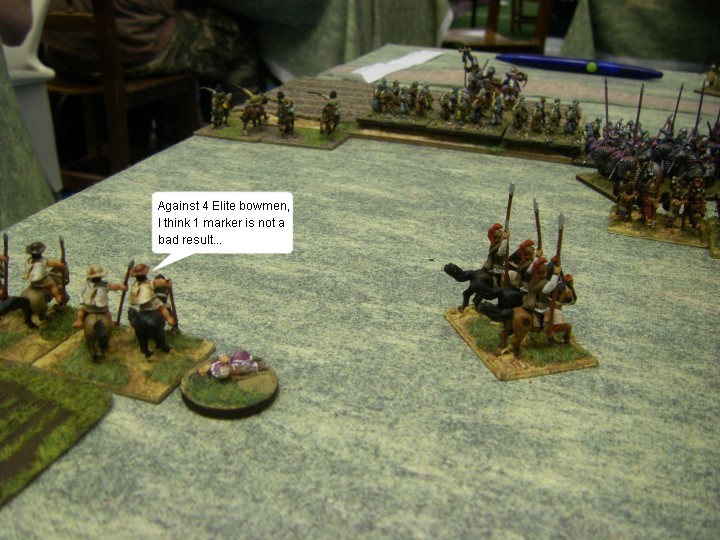 The most challenging point of the game for my brave and, in some cases, rather hairy men was undoubtedly the challenges presented by the massed dismounted Clibanarii. Armoured Superior shooters are a potent force, and I had to order the Greek LH to swiftly retreat lest they be removed from play by a couple of quick volleys.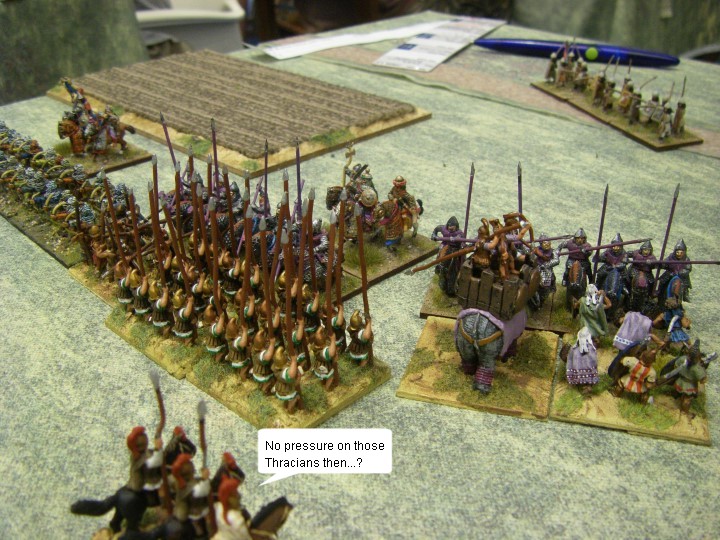 The battle at last - or actually quite soon - started in earnest as the Cataphracts, unable to get to where they wanted, were forced into taking on my men at a time and place of my own choosing. Only the Thacians seemed to have lost out in this matchup, but they were mercenaries after all, so hey, who's counting?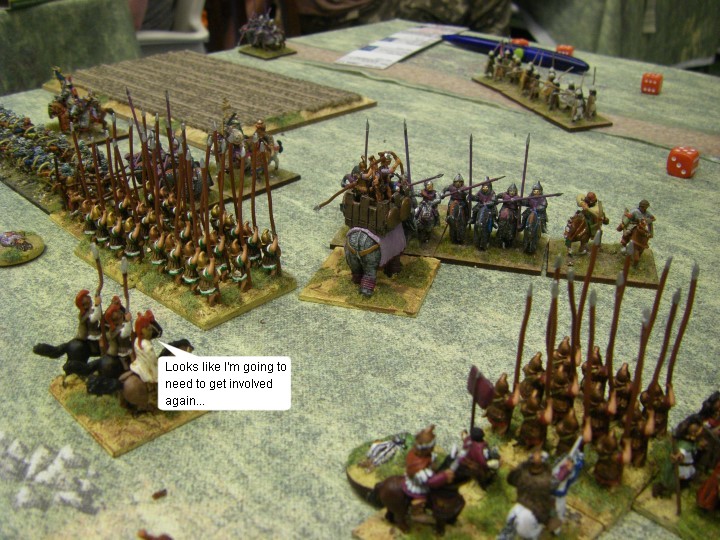 Even when the manly and suntanned young Thracians fell and were trampled under the hooves of the enemy I still had well-placed Phalngites in reserve, all armed with the 18' Sarissa and following close behind to fill in the gaps - but the Phalanx itself had already done well, and the Persians attack was once again, and after so many years, blunted by my superior technology and tactics.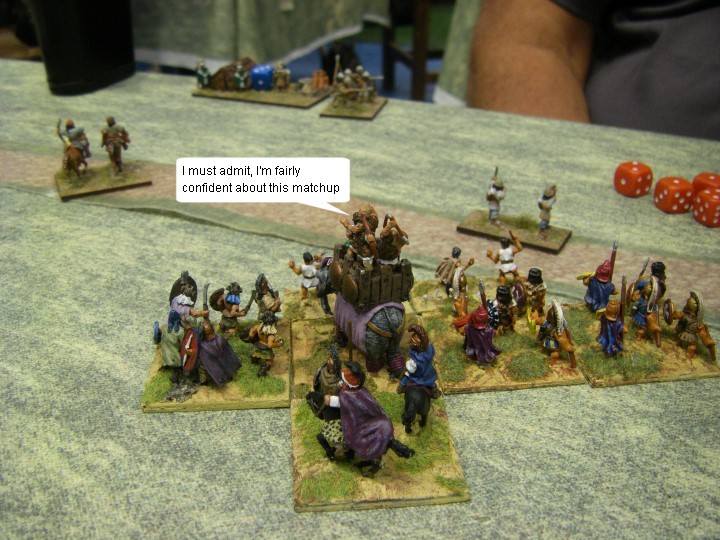 What had once been the right wing of my army was now firmly in the centre, and having gotten the taste for it in a previous game was making a straight line for the baggage camp of the enemy. Quite what these desert dwellers had that was so alluring to my elephants was a mystery that I would come back to and uncover in my mid 40s'.
Sassanid List Design in ADLG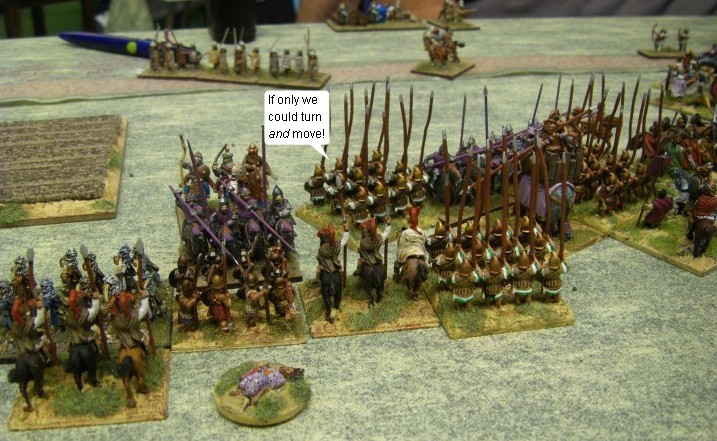 In a plan created on the fly by my intellectual amazingness, Elephants and Phalanxes ground onwards against the resilient but by now faltering Cataphracts on the enemy right. The dismounted Clibanarii would have a tough time in the open against the fearsome charge of the Companions, shutting the door to the planned rollup of my line they surely had anticipated?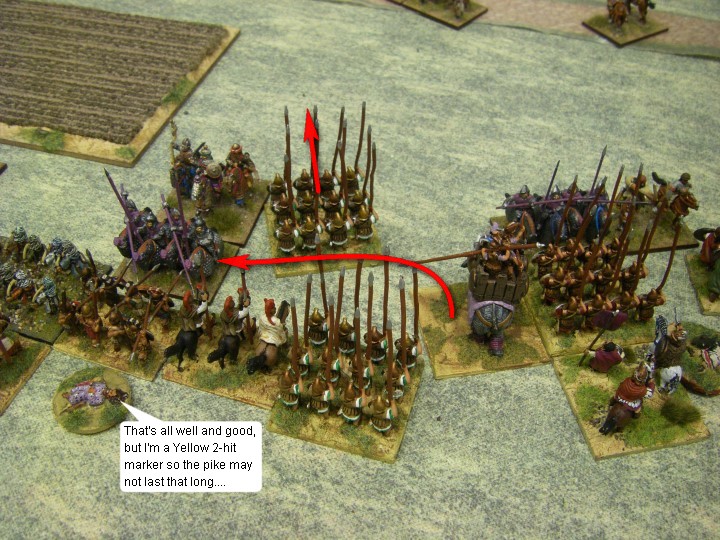 My challenge now was not one of military skill, but of traffic management as plenty of ungainly and unmaneuverable units threw themselves against the Persians at very close quarters.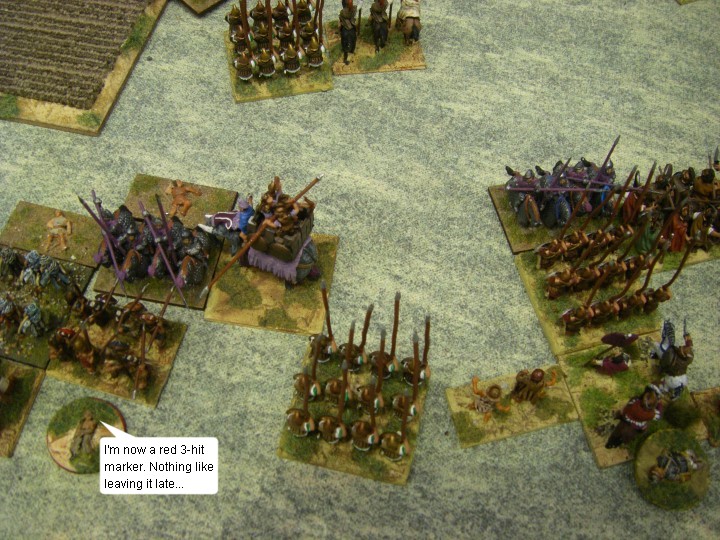 My many long days playing Tetris on Aristotles knee back in Makedon finally paid off as I unpicked the Gordian knot of complexity to sort out the Persian remnants once and for all.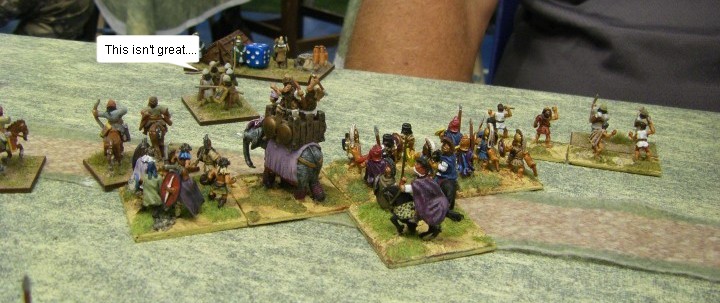 The Persians had no such opportunities to avoid combat near their own baggage, as a masterfully overpowered formation of elephants and javelinmen bore down on it remorselessly. I can now almost smell the points I need to knock the Persian army into touch, and they smell like baggage.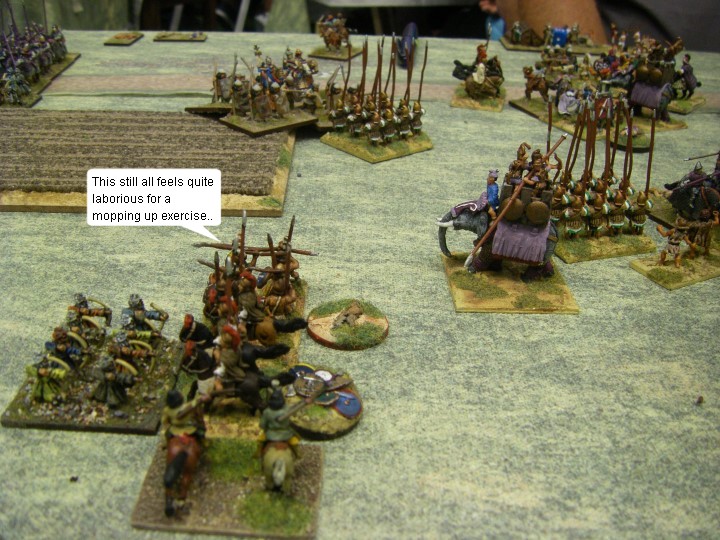 As the Persian right wing crumbled my men started to hoover up the last bits and pieces of what was once a coherent formation of proud nobles. Anything in range was a target for my rampant and jubilant men as they pushed for a total victory.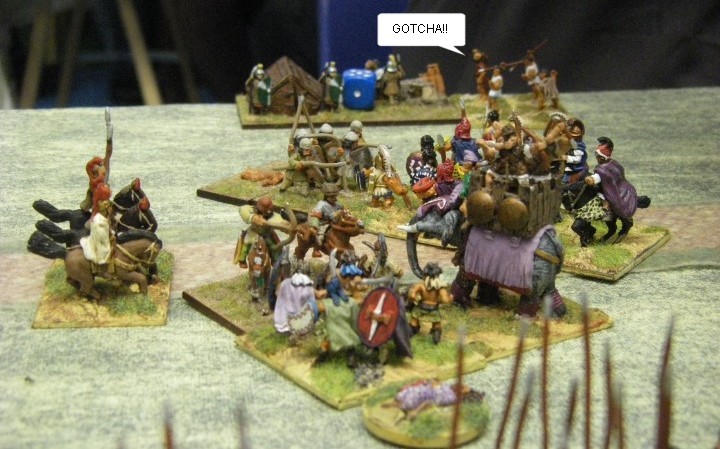 The last few dregs of Persian infantry and horse were defending the camp in a rather half-hearted way - but too late, my skirmishing infantry had already captured it!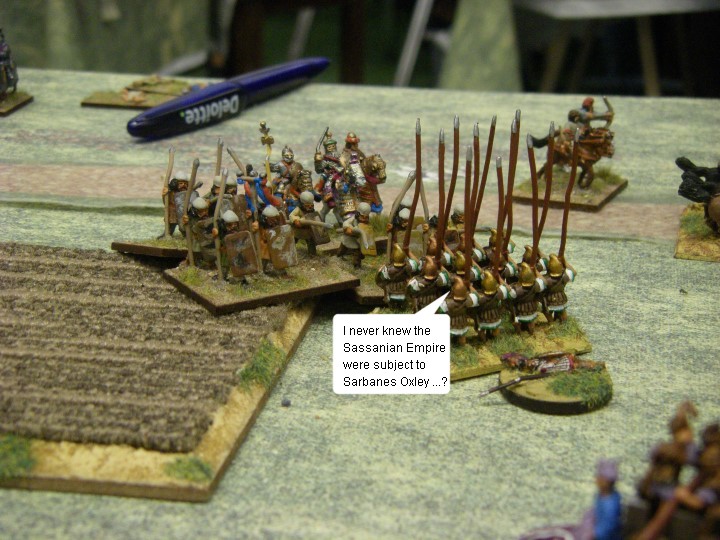 The Oriental army teetered on the brink - unlike their masters, the peasant yeoman stuck to their guns - or more accurately, sticks - and resisted bravely, but surely now time was running out?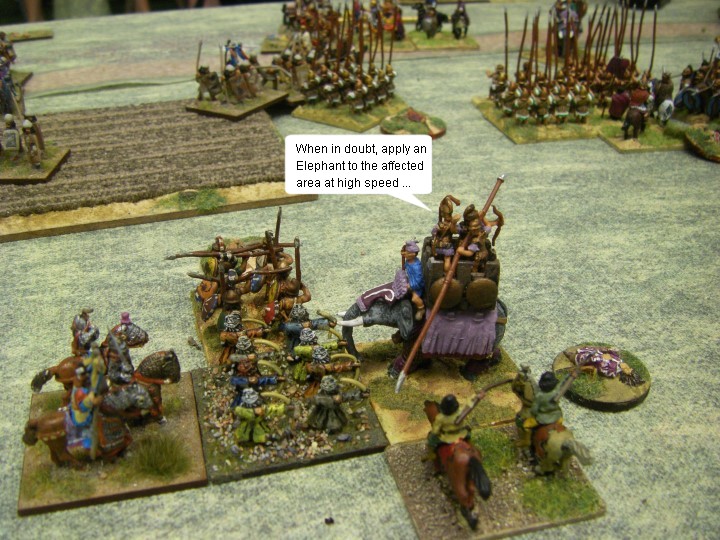 First to fall were the Clibanarri dismounts, utterly overwhelmed by the numbers and mobility of my brilliant army.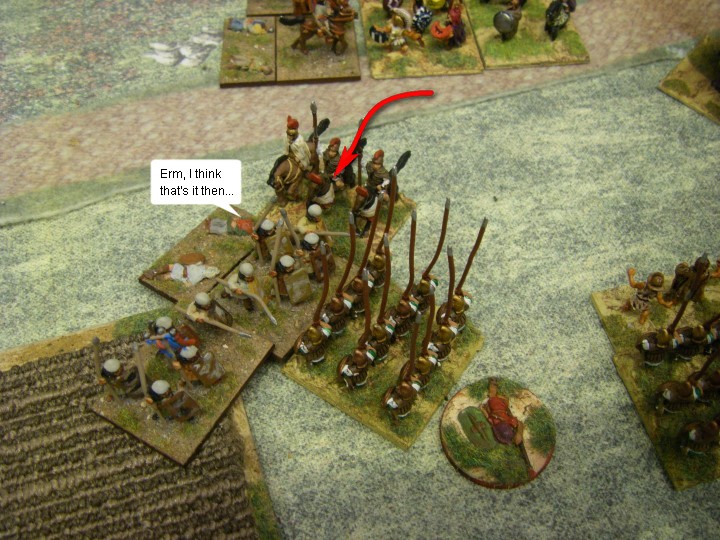 And, then the game, the battle and the entire event was ended by, of course, the fine, firm-thighed young men of the Phalanx, breaking the resolve of the Sassanids and propelling my army to a great victory. Time to go home...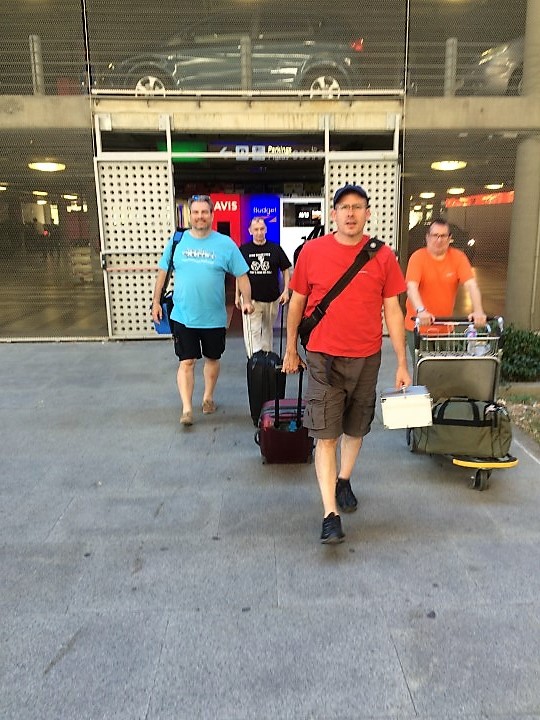 Read on for the post match summaries from the Generals involved, as well as another episode of legendary expert analysis from Hannibal
Post Match Summary from the Alexandrian Macedonian Commander
Finally a victory against the Persains, to add to the many great victories I already have recorded against this now-entirely-subject nation. I imagine they are still subject to me and my descendants when their empire is in place, and so it is clear that the prpspect of facing their founder and icon inspired them to roll over and have their tummies tickled in this particular mach up as they did.
This has not ended up as a bad weekend, despite the two narrow defeats. Admittedly that is more defeats than I ever had in all of my life in any context ever before, but in my previous campaigns I didn't have the distractions of a late night in a wonderful town square, great wines, wonderful food and a burning hot sun - nore the distracting sights of overfed Warhammer players hoving into view from time to time either.
The net effect has been that this is a great expedition, and one which I will look forward to repeating at the earliest possibility once I get back from a smalll holiday in the swamps of souther Iran and northern Egypt, and when I recover from this irritating little summer cold I seem to have picked up as well.
Bring it on - more Art de la Guerre!
---
Hannibal's Post Match Analysis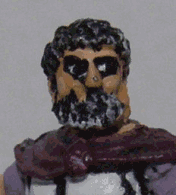 It is hard to see how such an exophthalmic imbecile such as you could end on 4 wins and 2 defeats in such a distinguished field of actual properly experienced players over the course of this weekend.
The pool of players for ADLG is now well over 1,100 worldwide, many of whom have far more experience than you and almost all have far more sense and an ability to anticipate what their enemy might actually do, and how their troops actually perform in combat. It is hard to see how you might ever do better than this result against a backdrop of such skill and experience, especially as yu - and all of your DR Who-like incarnations - seem incapable of learning, or perhaps of playing enough practice games to hope to learn.
Aristotle may have taught you, but all it seems is that he has taught you to be not much more than a morosoph, although one with a nice line in horseback rugs.
I look forward with some trepidation to the next event, and to see what shameful army you take to that
Add your comments on these reports on the following forums
That's the end - so why not go back to the Match Reports Index and read some more reports?
William Shatner & Adam West in...Alexander The Great (honest)
You may also like....
Game 1 Alexandrian Macedonian vs Classical Indian
Game 2 Alexandrian Macedonian vs Graeco-Indian/Indo-Greek
Game 3 Alexandrian Macedonian vs French Ordonnance
Game 4 Alexandrian Macedonian vs Delhi Sultanate
Game 5 Alexandrian Macedonian vs Christian Nubian
Game 6 Alexandrian Macedonian vs Sassanid Persian
View My Stats for My Match Reports Pages