The Worlds in Rome 2022
Khurasanian vs Catalan Company
Game 1 Khurasanian vs Catalan Company
Game 2 Khurasanian vs Classical Indian
Game 3 Khurasanian vs 100YW English
Game 4 Khurasanian vs Later Byzantine
Game 5 Khurasanian vs Rajput Hindu Indian
Game 6 Khurasanian vs Catalan Company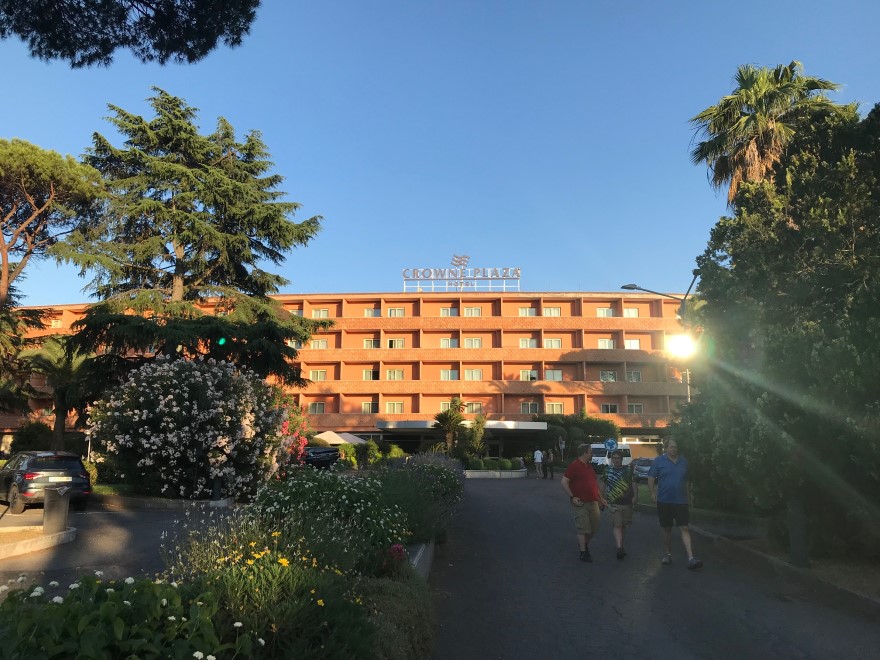 With the world now all but back to normal, The Worlds had re-started in the ADLG Cinematic Universe with a return to the scene of the 2019 event, the Eternal City of Rome
This did mean an opportunity to spend all of those airline credit notes that had sat idle in the accounts of BA and others over the last few years, and also a chance to endure the random cancellations and flight time changes of their schedules in order to get on board and head for Italia
The Italian organising team had done us all proud with a keenly priced modern(ish) hotel on the outskirts of the city, so Team CLWC were all staying at the venue itself
With the combination of hot weather, possibly chilly indoor A/C, and staying in the same hotel meant that I also had to dig out, and quite literally dust off my trusty wheelie hand-luggage case to carry the army, rules, laptop to write these reports, and enough shorts and t-shirts to survive a possible Charleroi weather experience !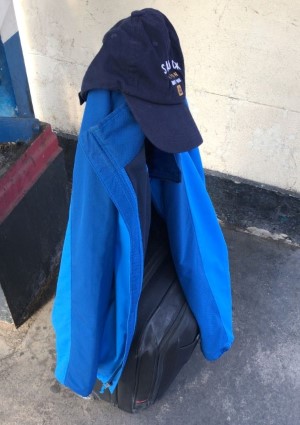 It turned out that the venue in fact had a gaming room which was a proper modern conference suite, light and airy and air conditioned in a way which was almost Goldilocks-esque in being not too hot and not too cold - so no Charleroi Pizza Oven, or even Rome 2019 kinda like a sweat-box experience this year!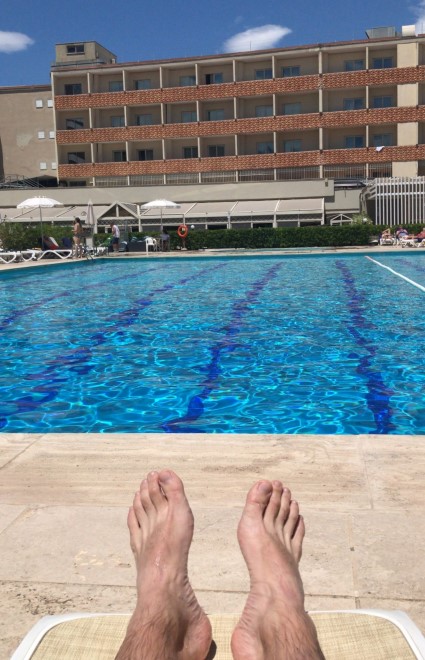 The venue also had a pool, which would allow the CLWC team to display our extensive range of aquatic skills and our equally extensive range of pale and pasty legs on numerous occasions between games over the coming weekend
I had opted, after much dithering, to take essentially the same Khurasanain army as I had used at the last Worlds in Rome in 2019, pre Covid
For a 2-list competition (where you could take 2 variants of the same army list) the Khurasanians could make up 2 very different lists, one an essentially Mongol-style almost all mounted version with an Abbasid ally designed to dance around the desert stepped of Transoxia and Iraq. The other was really best described as a Ghaznavid Lite army with a Dailami ally, which I had used to good effect in 2019 against enemies by hurling the elephant/Ghazi/Dailami combination against any wall of infantry I came across
It certainly wasn't a Rolls Royce list, but it had earned me a top 10 placing in 2019, and more importantly the two lists both required me to actually think about how I wanted to play, and gave me options as to how to deploy and use the army - rather than having one style and approach to every game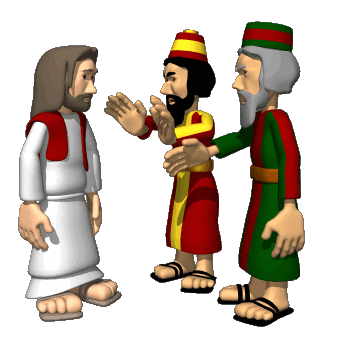 Guys, this is gonna be a great tournament for us, there are guaranteed to be Arab dudes in every single report!
With 6 games in the weekend, that at the very least would mean that I had a chance to use different tactics in each one. Whether that would be as effective as a pokey but one dimensional army who knows, but it would have been a long way to come to find out that a single-plan approach had been built on the wrong single plan!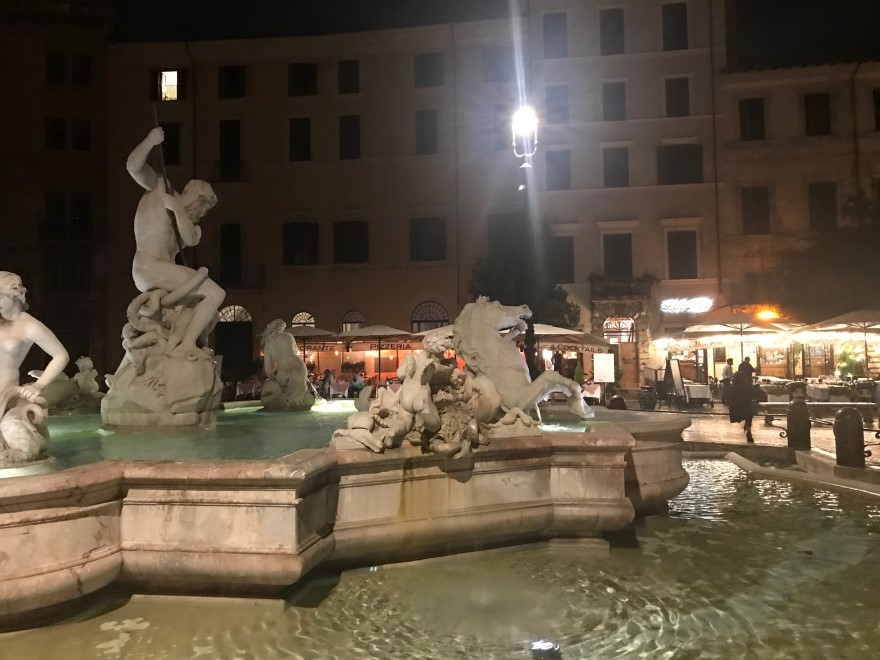 Arriving on a Thursday gave ample opportunity for a night out in central Rome, using Dave's knowledge to discover squares and bars and restaurants that certainly I'd never seen before, in the sweet part of the city.
The Sweet Part of the City
The first game took place on Friday evening, which allowed those who wished to do so to get some tourism in, and for others of us the pool beckoned invitingly. But, eventually the games came around after a drinks and canape reception
My first round opponent was Matteo Pasi, who I had last seen and played in Koblenz in 2014, when I'd been playing FoGR at the then-Worlds competition
Matteo was using the new hotness, the Catalan company - so in the spirit of trying my more challenging lilst, and not wanting to start the weekend with a lottery of almost-the-same Dailami vs Almughavars head-on fight I picked the pseudo-Mongol cavalry version of the Khurasanians, with a vague plan to dance around the best bits of the enemy army and do nasty stuff on it's flanks
The lists for the Khurasanian and Catalan Company from this game, as well as all the other lists from the games at The Worlds in Rome can be seen here in the L'Art de la Guerre Wiki.
The Catalan Company is a list which has been upgraded in V4 of the rules by the introduction of a new troop type of Medium Spear Impact which models the performance of the Catalan Almughavars. One might suggest that the popularity of ADLG in Spain has something to do with this :-). As well as the Almughavars, the list can have a handy but not army-defining 2 Knights and a couple of Elite Impact horsemen as a rapier-like cutting edge to complement the anvil-like properties of the Almughavars when used against enemy cavalry. Add in a lot of potentially Elite LH and Light Foot skirmishers and its a flexible mixed horse and foot army rather than the resilient and aggressive infantry force that a read of the Almughavar troop category might suggest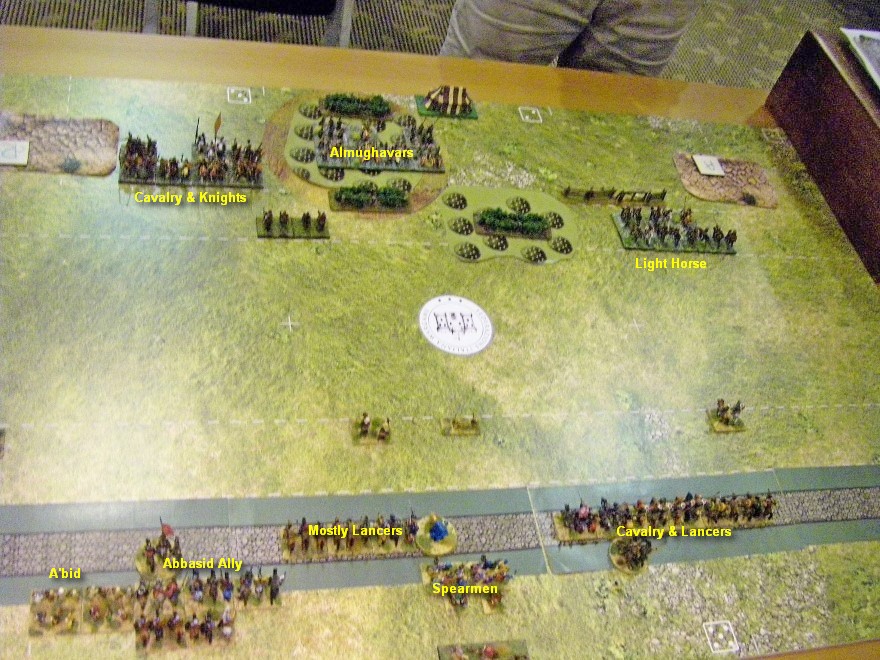 As it turned out, the terrain had fallen pretty much ideally for this plan to be put into effect, with plantations and fields congesting the enemy deplyment zone and a rare transverse road running along my deployment area, allowing the Khurasanian cavalry to redeploy from side to side at high speed if needed
Even the Abbasid ally was reliable in his first Pip die roll, and the Catalans had also maxed out on light horse too, ideal targets for the mounted archery of the Khurasan forces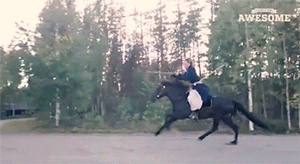 L'Art de la Guerre hint - The transverse road to aid reshuffling your troops used to be a staple in v3 of ADLG, but v4 changed all that by making players roll to see where any road chosen in terrain selection goes. The table is divided into 6 segments for terrain setup, and any road now must run between table edges in 2 sectors selected by dice rolls. I got sectors 1 and 3 here, a lucky result especially for this army!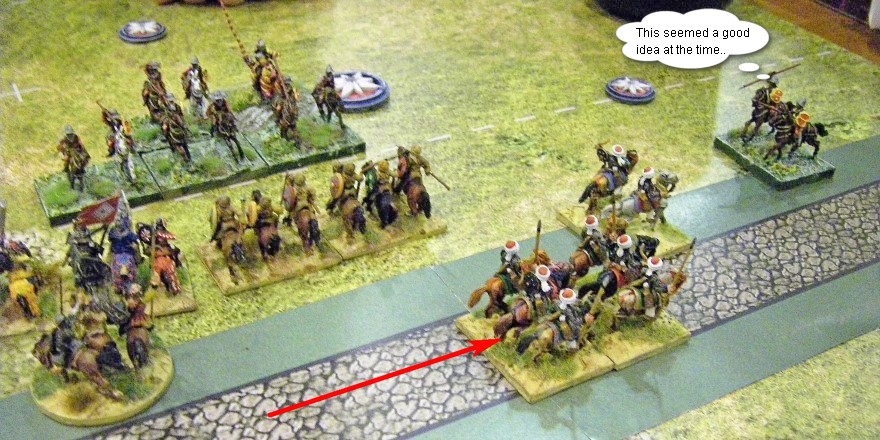 The Albanian light horse on the Catalan left raced forward immediately and started pelting my somewhat vulnerable Medium cavalry lancers with javelins at close range, as the more bow-armed components of the Arabian command moved up to return fire.
The Catalans clearly hoped to try and pull apart the Khurasan line, but already the road was playing its part to help the Arabs redeploy swiftly
L'Art de la Guerre hint - Units moving along a road gain +1 movement units in distance - giving Cavalry 20cm of move instead of 16cm
With a block of Elite Knights and equally Elite Lancer Heavy cavalry steaming down the middle of the table the Khurasanian plan to do a full-Mongol approach needed to be executed in full and promptly
Parting like a particularly dramatic 1960's Brylcreme'd footballers hairstyle the black-flag-waving Abbasid allied contingent turned left and made a bolt for the table edges, leading with the A'bid mixed shooters who really didn't want to be in the way of armoured knights
The cavalry of the Khurasanian centrally-deployed command were at the same time breaking right, leaving only the hapless yet resilient Arab Spearmen to take the enemy attack on the chin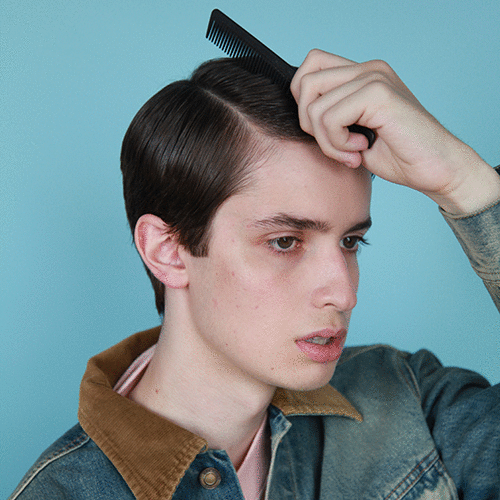 Who Are The Catalan Company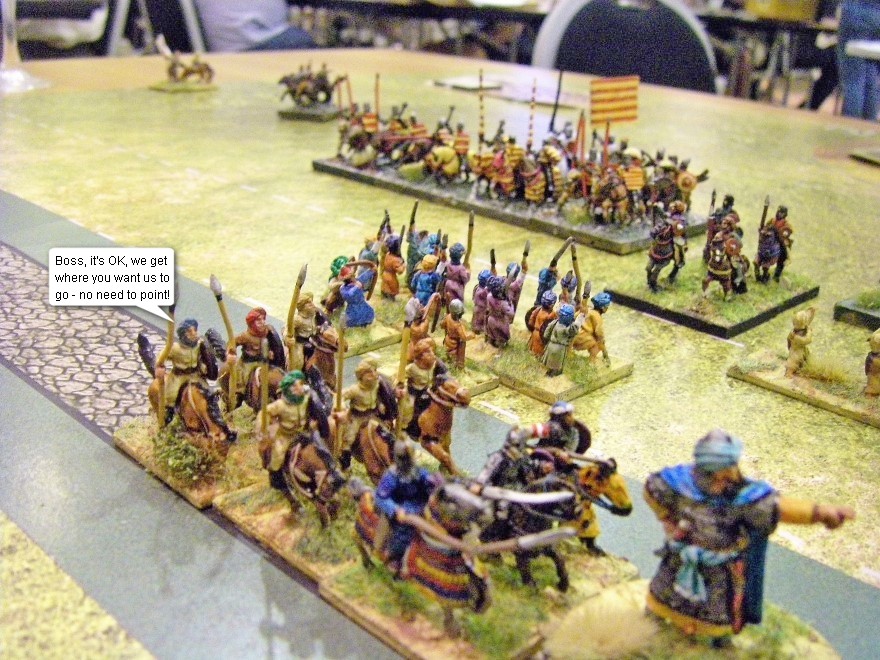 The choo-choo train of Arabian lancers was now motoring nicely along the road, getting out of the way of the onrushing enemy strike fore with some style and alacrity
What's Going on Here Then?
So Far So Good. The plan to try and draw the Catalan mounted component into the centre and then quickly redeploy to both flanks seems to be working well already, and with the Catalans having an unexpected all-LH command on their left flank there seems to be an opportunity for the Khurasanian cavalry wing facing them to simply overrun them with numbers, longer-ranged bow shooting and brute force of heavier cavalry as well
This would potentially see the Catalan army's resilience impacted by losses of LH before I even started wheeling my main strike troops into their infantry and knights from either flank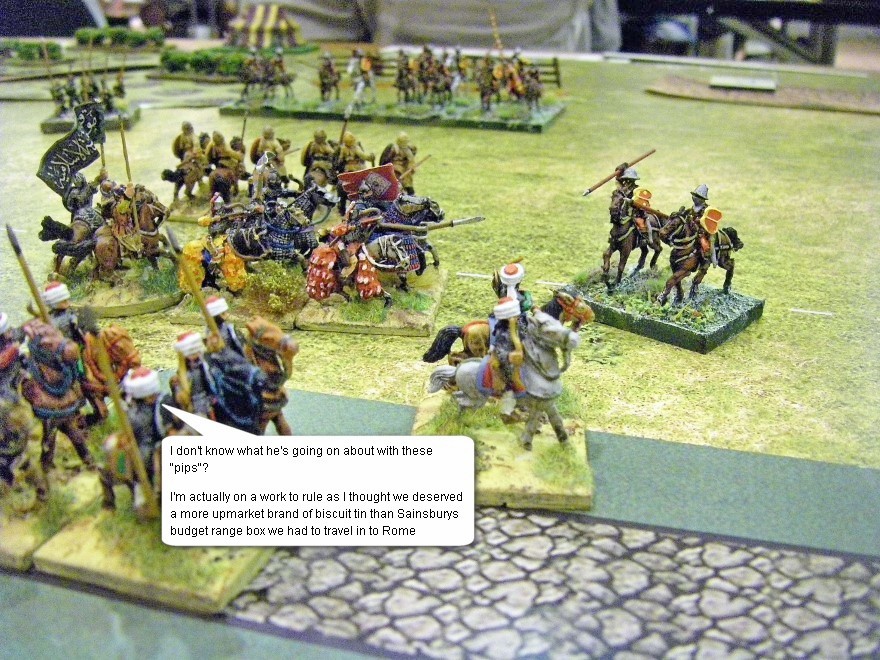 With the Arabs having started immediately charging at them, the Catalans evaded and pulled back their light horse well out of archery range.
In an ideal world the Khurasanian forces would have instantly followed up, pressing the slirmishing Catalans back into their original deployment area and starting to create a dangerous flank for the Almughavars advancing down the middle of the table
However, some very low pip dice across the board in the second turn meant the Arabians were not keen, and their officers were really struggling to motivate their men to take up cudgels in the service of the Sultan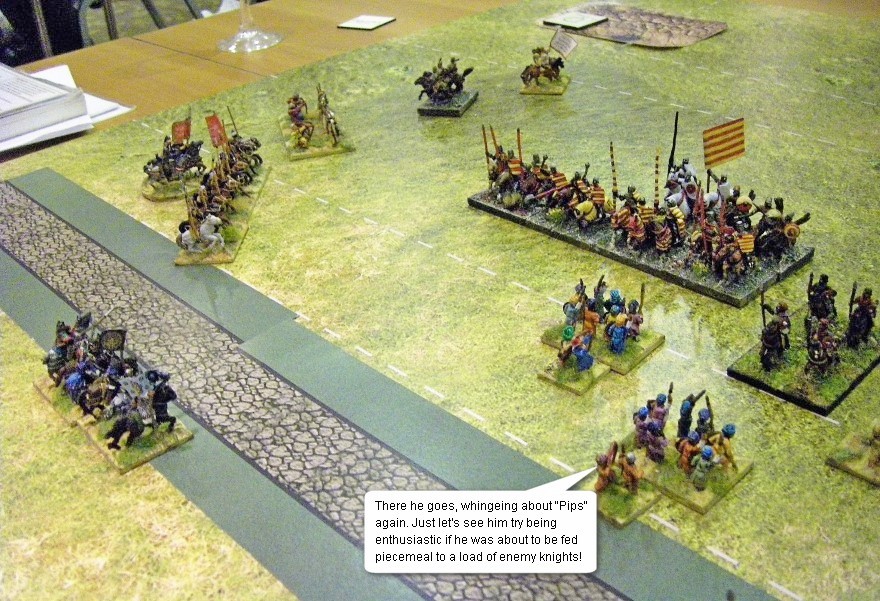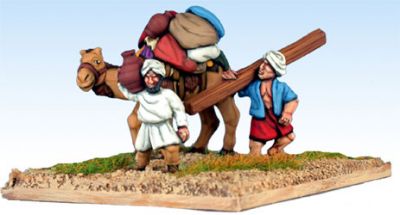 The Catalan knights and cavalry carried on driving forward, unsure whether to try and aim for the Arabian baggage train or the blocks of isolated spearmen.
With the Abbasid allied contingent also struggling with low pips the Catalan general decided that a lone cavalry might well be enough to close the door on the obvious but stalled outflanking drive on this wing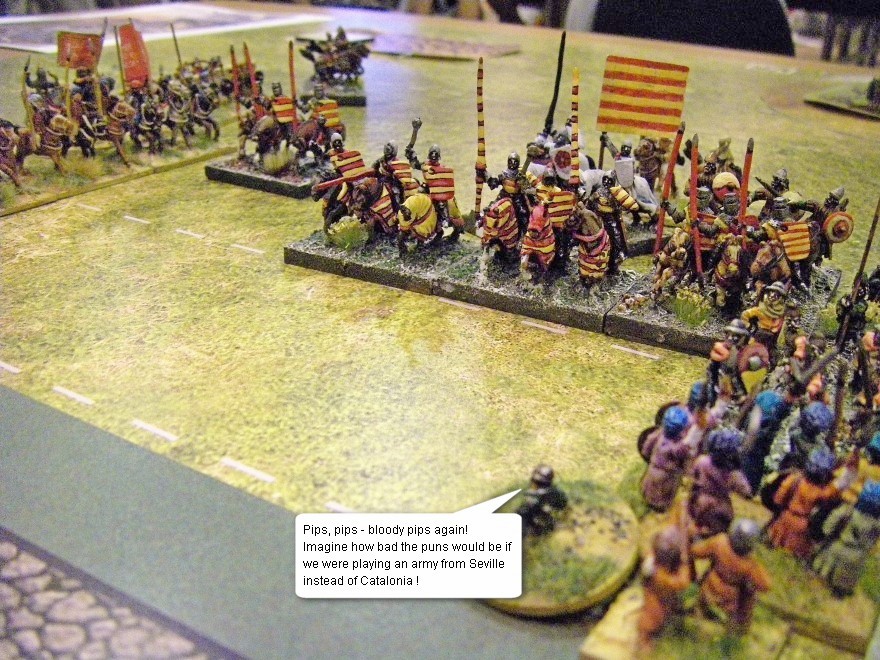 The Catalan knights steamed onwards, into and then immediately over one of the blocks of super-colourful Khurasanian spearmen - that theory of holding up the Knights with resilient peasantry and buying time to outflank them wasn't really on the cards anymore !
With the Khurasanians still reluctant to come out and fight as their pips were almost non-existent for the second turn in a row, the Abbasid allied cavalry wheeled slowly towards the flank of the knights, as the A'bid mixed bowmen poured blunted and inaccurate arrows at the Catalan cavalry outriders in a display of utter contempt for their leaderships aspirations to fight and win the game
The Arabs were perfectly poised for a deadly strike, but their forces somehow seemed reluctant to stand up, grasp the desert nettle and drive forward speedily into the attack
A Catalan Company Veteran interviewed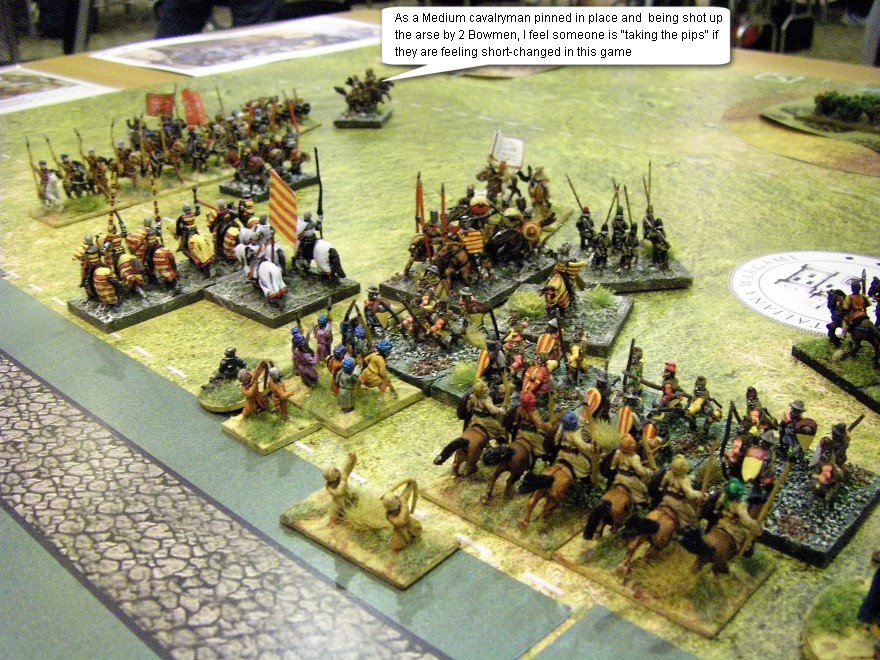 With pips still not forthcoming in sufficient quantities to allow the Arab army to press any of its possible attacks, the Almughavars had now made it across the whole table unmolested and were chewing into the other half of the Arabic spear formation.
With no impetus to make the outflanking sweep, Khurasan's general was forced to offer up some Lancer cavalry to sit infront of the rest of the Almughavars, daring them to charge.
L'Art de la Guerre hint - Catalan Almughavars count as Medium Spearmen (Elite), so if they take a mounted lancer charge when stationiary thats pretty good for them - they get a base factor of +1, an additional +1 for receiving a mounted charge at the halt, and the Lancers "Impact" bonus is als cancelled leaving the combat at 2:1 in favour of the Almughavars.
If the Catalans charge however, the odds change entirely - the Arab Lancers would count their "Impact" bonus, and the Almughavars would (of course) lose their +1 for receiving a mounted charge at the halt making it 2:1 to the Lancers.
In both cases the Lancers have "Furious Charge", so score an additional hit on the 3-hit Almughavars if they do win.
Bottom line - this is a Mexican Standoff situation, which the Khurasanian army is happier about as they have neutralised some of the Catalan's best troops with their own budget-priced unarmoured lancer cavalry, buying yet more time to work the enemy flanks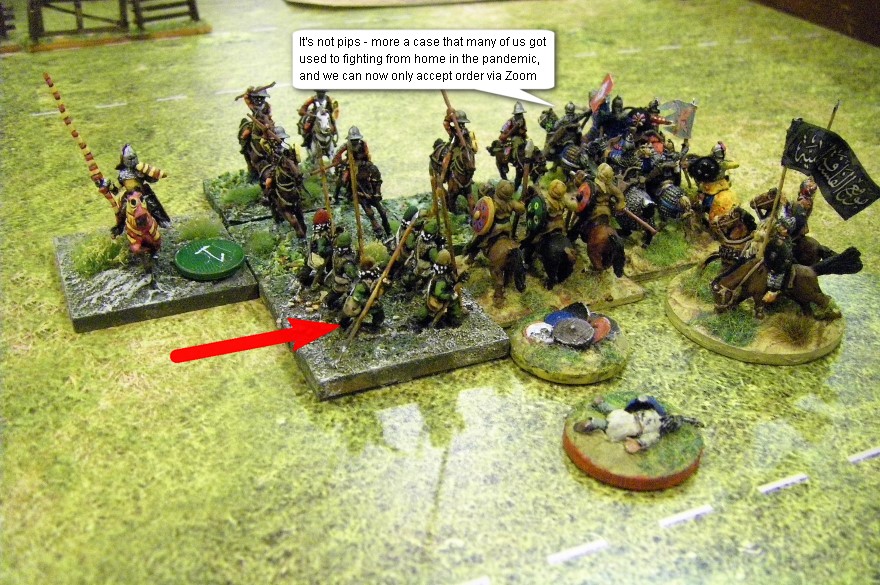 I clearly must have missed a couple of turns here, as it looks like the Almughavars did elect to charge the Lancers, and ended up coming off much the worse, forcing the Catalan LH to come racing back in to cover the gap while the lone Almughavar unit who had chewed up Arabian spearmen turned the victorious Lancers flank
I do remember why the Albanian-style LH were able to come back and help out their infantry - my run of terrible pip dice had continued, and so the Arab cavalry had simply sat back and watched disinterestedly and done literally nothing at all to follow up and push back the harassing swarm of enemy mounted javelineers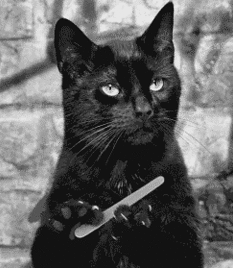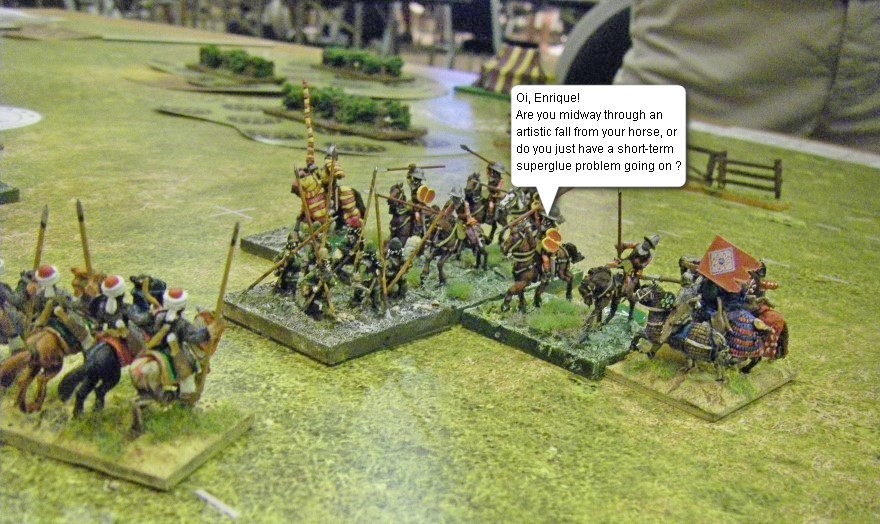 With everything on this wing now a swirling mass of combat between ill-matched opponents, things got messy very quickly, with the last surviving Almughavar doing untold damage against the flanks of the light horse fixated, pip-becalmed Arabian cavalry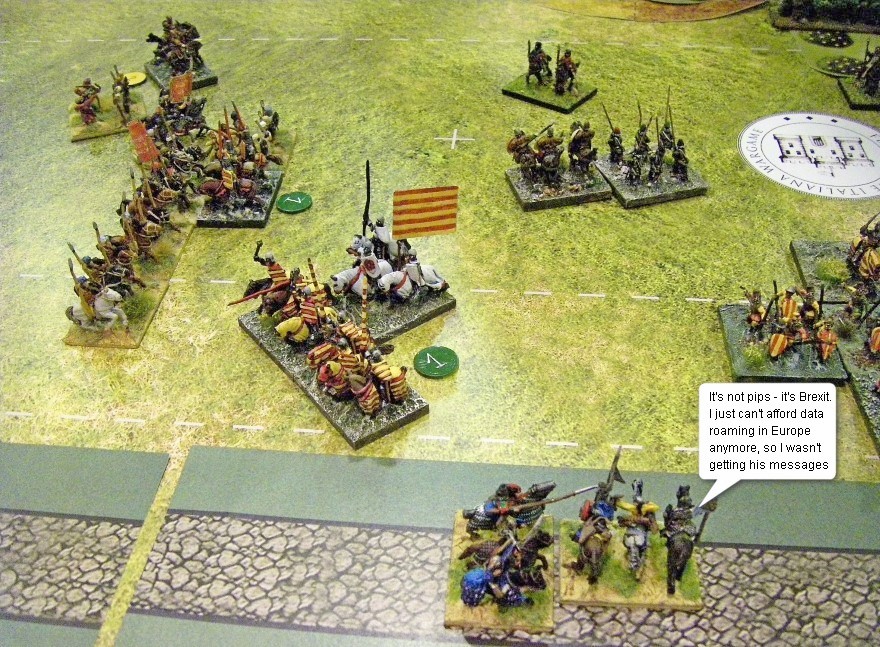 On the opposite flank a wildly promising position had failed to turn into any sort of decisive attack whatsoever, as desparately poor pips continued to afflict the Abbasid allied force, hamstringing their ability to make their initial positional advantage count.
The Catalan cavalry had ample time to wheel gently to face the threat before it could even get out of first gear
What's Going on Here Then?
The list-matchup and initial turn of manoeuver advantages which had set me up so well had frustratingly ebbed away turn by turn, as my command and control capability stuttered and spluttered ineffectively throughout ever turn after the first
Every turn's three pip dice brought further frustration and disappointment, as a succession of 1's, 2's and the rare, occasional 3 meant I was often scrabbling even to make the bare minimum of defensive moves, never mind do anything to grasp the initiative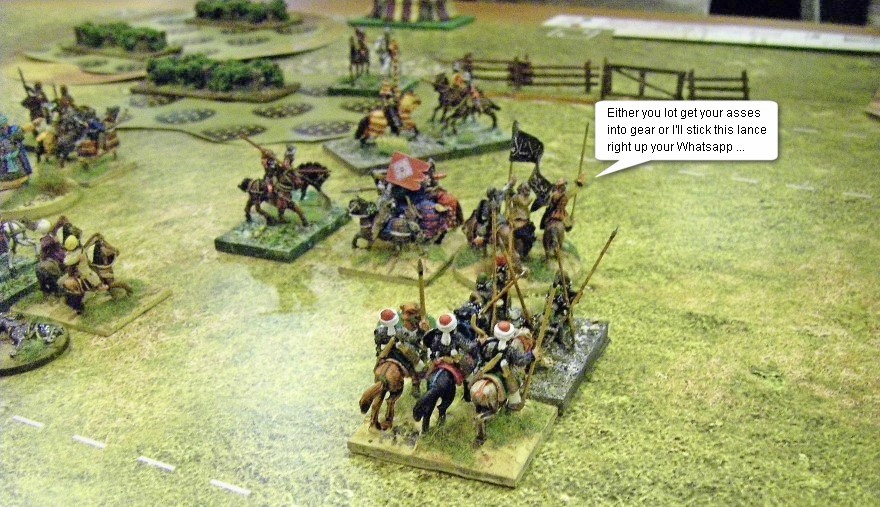 Still starved of command and control by the inattentiveness of their troops to the orders they were trying to send them, the Abbasid commanders had by now ended up taking personal control of the most competent units of men they could find and were driving them forward to try and do some damage to an enemy who seemed as puzzled by their opponents inaction as the Khurasanian high command was frustrated by the same thing.
But, even so there is only so long that Light Horsemen can hold their positions against much heavier cavalry, and so gaps were inevitably opening up and on rare occasions the Khurasanian forces were able to exploit them to cannon into the flanks of isolated enemy units
Battle of the Cefis : Catalans in Action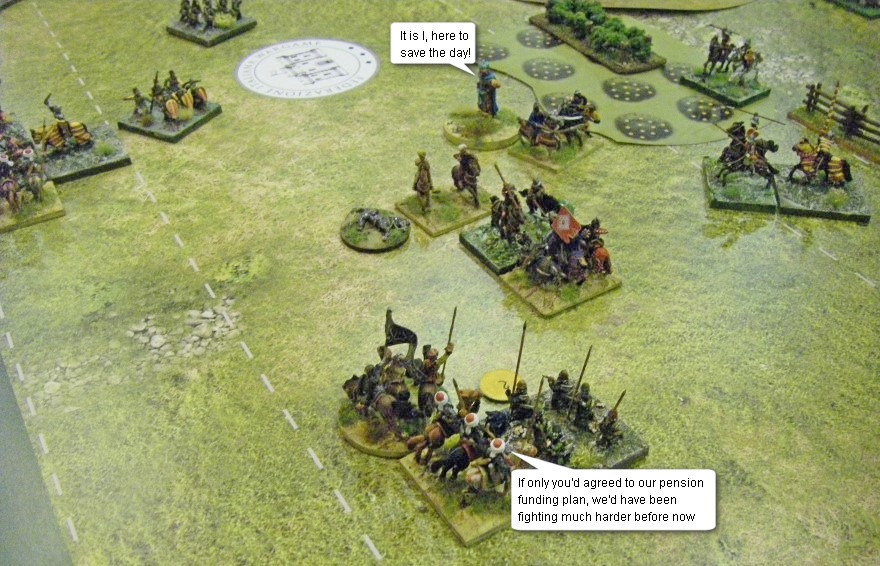 With both the CinC and his sub-commander now in personal charge of Ghulam cavalry formations, and with the rest of the CinCs command of peasant spearmen now obliterated entirely, the Khurasanian army was just about able to throw enough command and control capability at the Albanian Light Horse side of the table to start making some meaningful inroads into the enemy break level.
Surely at point the army would manage to roll more than an aggregate of 6 on it's three Pip (command and control) dice, and somehow engineer more than a couple of troop movements for each of its commands?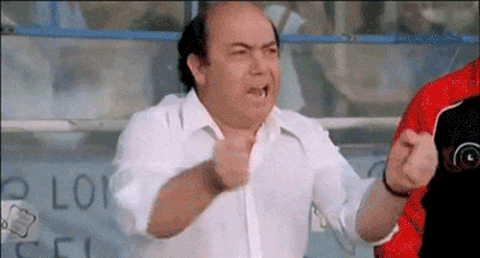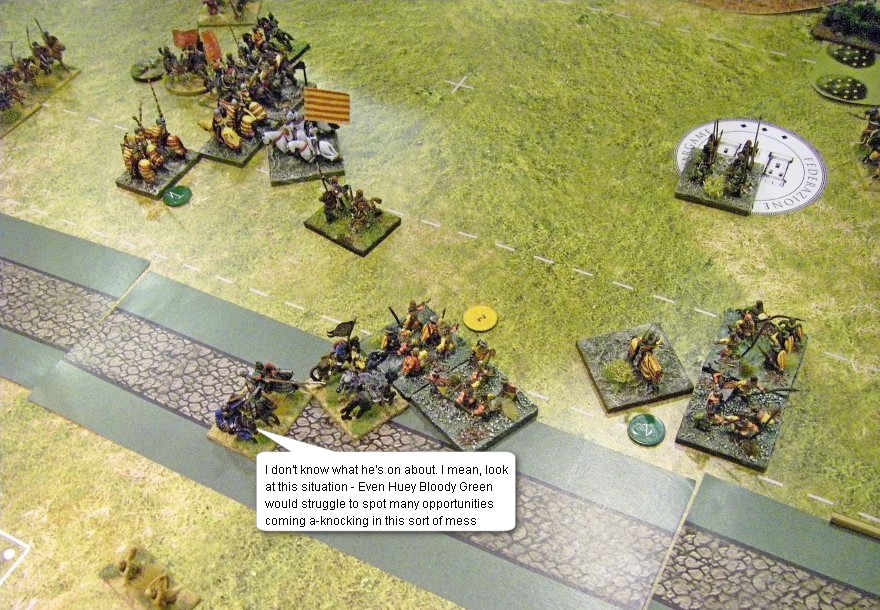 As the inattentiveness and inaction continued deep into the endgame phase of the battle, scattered Khurasanian units were now starting to be caught and beaten up by marauding Catalans - but with time runing out, and with one last turn to go the scattered, and to a great degree by-now battered Catalans were also deeply vulnerable to a possible defeat too.
All it would take would be one single round of decent Pip dice, to unleash a flurry of Khurasanian attacks on the flanks and rears of the many isolated and unguarded Catalan units
L'Art de la Guerre hint - In this tournament, as long as 7 bounds had been played, once time ran out the game always ended on the Defenders turn (Attackers move first in ADLG) to ensure that both sides get the same number of turns.
That does mean that if time runs out in the Attackers turn, the Defender then gets a "free hit" round in which he/she can decide which attacks (or rally rolls) to attempt secure in the knowledge that any of their attacking units that put themselves in even the most wildly exposed of positions cannot then be attacked, as the Attacker will not get another go.
Whether the idea of a "free hit" round for defenders is in itself fair on the Attacker, and whether that outweighs the issue of not having equal numbers of turns (which will disadvantage you only in about 1 in 4 of the games you'll play anyway) is a subject of some debate!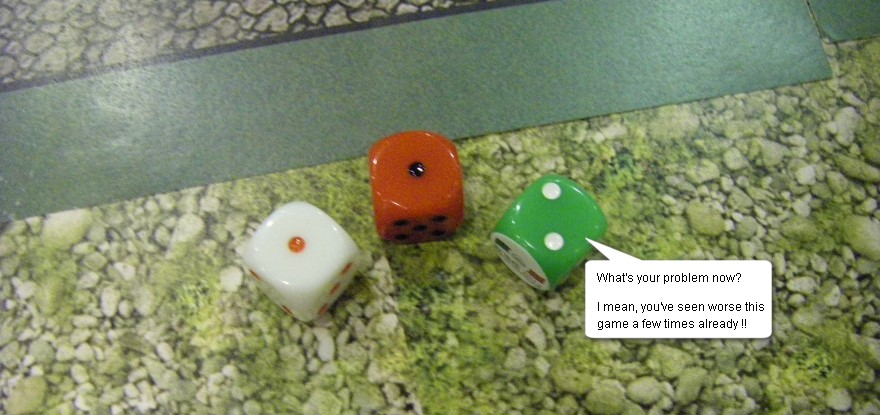 But, of course, cometh the opportunity, cometh the continuation of the utterly dreadful command and control dice roll
Far from a 'free hit' round, the Khurasanians were barely arsed to even try and win the game, as there were too few pips in this last turn to move any of their troops whatsoever - with the best score, the "2", even falling to the CinC, who by now only had 2 units in his command to play with!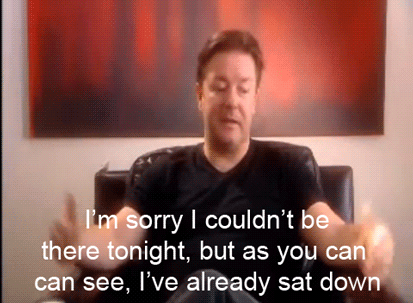 After the first bound, the Khurasanians had endured seven consecutive turns in which the aggregate score of their three Pip dice had failed to exceed 6. A game played to all intents and purposes with the Commanders hands stapled to the table - in which eventuality a draw felt very much like both a great result, and a massive missed opportunity!
The Result is a timed-out draw
Read on for the post match summaries from the Generals involved, as well as another episode of legendary expert analysis from Hannibal or click here for the report of the next game in this competition
Post Match Summary from the Khurasanian Commander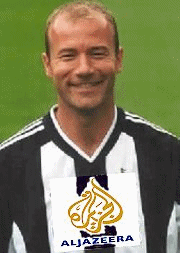 Haweey man, and a reet bad day like, after ah thoot ah was gannin doon that road toward a victory like that first game at tha Gallowgate end in tha post Mike Ashley era. But noooah, that dice did me in like, ahn never since a fat lass grabbed me chips after promisin' e summat she shud'nav on a chilly night bah tha skips up tha side o'Bigg Market ah have nevva felt sah robbed in all me life.
Tha plan ah had was reet good and proper, ahn a kawasaki riding taramasalata salesman would have had nooh problem sellin' it ta that football club fowah their new half time snacks in that Jackie Milburn Stand, but wi-oot any chance tah actually moove me men ah was reet proper fooked from tha verra start.
Ah am sure this is boot a temporary abherration like, as if the Too Hairy Bikers suddenly started pedallin' pushbikes between theyah bouts a mekkin tons of greet scran, but fowah now ah guess it is what it is
In that circumstances like a draw is probably not a bad result - after ahl, not every team can have a Keggy Keegan or an Andy Cole, cannae it lads? Ah am sure that wi some average look on that peep dice ah can return to winin ways, ahnd like a soobmarine bobbin up in tha mooth of tha Tyne, send me oop that table to mah reetful place on tha podium bah tha end of tha weekend like.
---
Hannibal's Post Match Analysis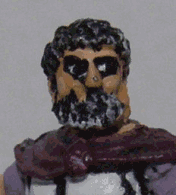 You blithering toad-spawned charlatan! How in the face of all that is considered senisble even by brain-coddled idiots devoid of any four of the five sense can you have decided that a - and I quote - "Mongol-style army" - could function effectively without taking use of all of the four command points available to it, but instead seek to get away with just three Competent generals in your list design?
Even I must admit that to experience a run of 21 consecutive Pip dice in which you never managed to roll anything higher than a 3, and never managed to roll more than 6 in aggregate is quite bloody spectacularly unlucky, but even there I think it is more likely that an idiot of your considerable stature somehow contrived to engineer this through a malevolent attempt at deftness of hand, rather than just appalling luck
But, even worse you scrote-faced bumpkin from the village that is even now wondering where it's idiot has gone, you have a 2nd list. It has 4 Command points, a higher break point, and is full to the brim of troops which would have been able to stand up competently against most if not all of this enemy army, and beat them by simple expedient of forming a long line, advancing slowly forward and fighting whatever they happened to meet.
Quite what depths of arrogance blended with stupidity were needed to deliberately hamstring yourself in this, the first round of a 6-game tournament, with an unnecessary challenge over and above anything that your opponent could have possibly hoped to bring to the table is utterly belong me. Perhaps all we can hope for from hereon in is to see you manage the seemingly simple task of picking list "A" instead of list "B" (clue is in the names) in the next game.
Click here for the report of the next game in this competition
You may also like....
Game 1 Khurasanian vs Catalan Company
Game 2 Khurasanian vs Classical Indian
Game 3 Khurasanian vs 100YW English
Game 4 Khurasanian vs Later Byzantine
Game 5 Khurasanian vs Rajput Hindu Indian
Game 6 Khurasanian vs Catalan Company
View My Stats for My Match Reports Pages