The Worlds in Rome 2022
Khurasanian vs Later Byzantine
Game 1 Khurasanian vs Catalan Company
Game 2 Khurasanian vs Classical Indian
Game 3 Khurasanian vs 100YW English
Game 4 Khurasanian vs Later Byzantine
Game 5 Khurasanian vs Rajput Hindu Indian
Game 6 Khurasanian vs Catalan Company
A Saturday night in Rome, the Eternal City, centre of civilization and style for a millennia. Oh, and home to a generic conference / meeting room in a hotel frequented by airline crew and coach tourists as well. Guess which one I was immersed in this Saturday..?
With the CLWC posse starting to bunch up together in the table, my main hope was to avoid playing someone I already played at home, and as it transpired the draw gave the Khurasanians a matchup against the powerhouse of Mr Mastrieux Snr and a Later Byzantine army
Later Byzantine is army which - in our circles - has tended to be overlooked in favour of the shiny toys of the Nikephorians, but actually contains an intriguing mix of Dark age 'classic' Byzantine toys and Late Feudal/early medieval Knights as well. The list covers multiple sub-eras, so it not all that much use in preducting the army composition
The lists for the Khurasanian and Later Byzantine from this game, as well as all the other lists from the games at The Worlds in Rome can be seen here in the L'Art de la Guerre Wiki.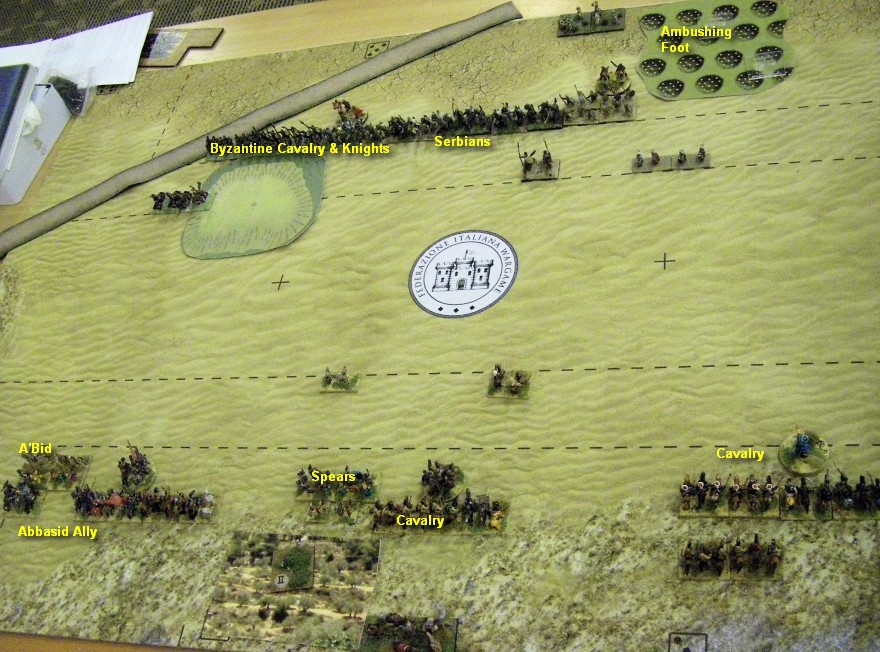 As it turned out, both armies appeared to want to play on a billiard table, with only a bare hill, and couple of agricultural features on the very extremities of the playing surface distracting from the steppe-like baldness of the battlefield
The Byzantines had gone for a bowling approach, with an allied contingent of Serbian knights down the middle and outrider cavalry on either flank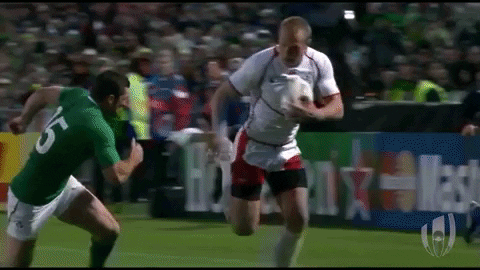 Khurasania was reverting to List 1 Type yet again, with a cavalry-heavy list that had set its' stall out right from the start to go wide and try and outflank the enemy army on both wings in an attempt to try and pull it while avoiding conflict with the Knights for as long as possible.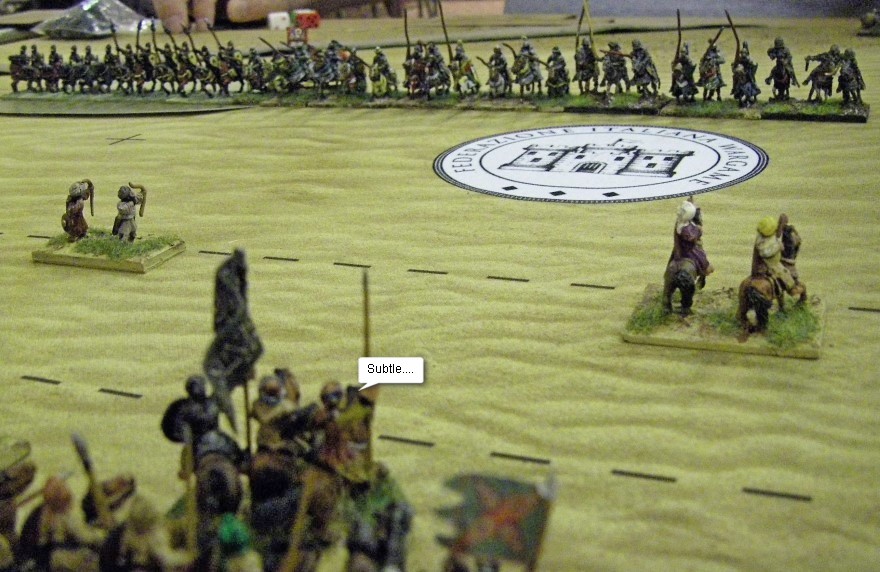 The Byzantines were somewhat of an eclectic constellation of troops, perfectly suited to represent an army which no-one was quite sure what it actually was all about.
I mean, everyone knows a Nikephorian - textbook Byzantine Cavalry, just with Kite shields right?
But these dudes.. who knows...!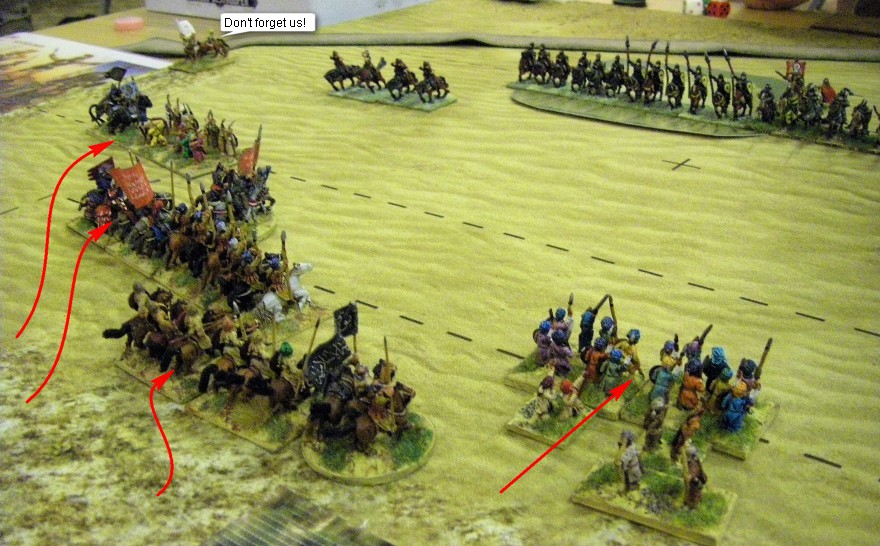 If the Byzantines were textbook, the cliche'd response to them by this Khurasanian list was even more textbook.
On both wings the Arabized cavalry flooded forward, intent on picking off any outrider LH and Mediums foolish enough to stand in the way of the horse-trashing machine that was the A'bid Spear/Bow combination
Following close behind was the usual rag-tag combination of every sort of cavalry under the sun. Lancers, shooters, crappy lancers, armoured Elites, everything was there and was advaancing away from the enemy at some speed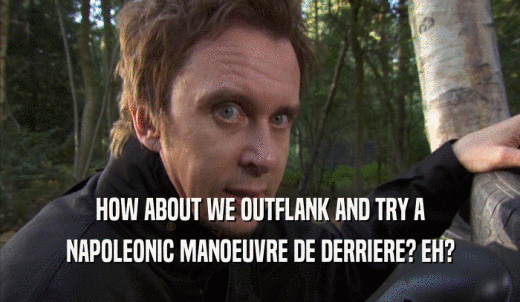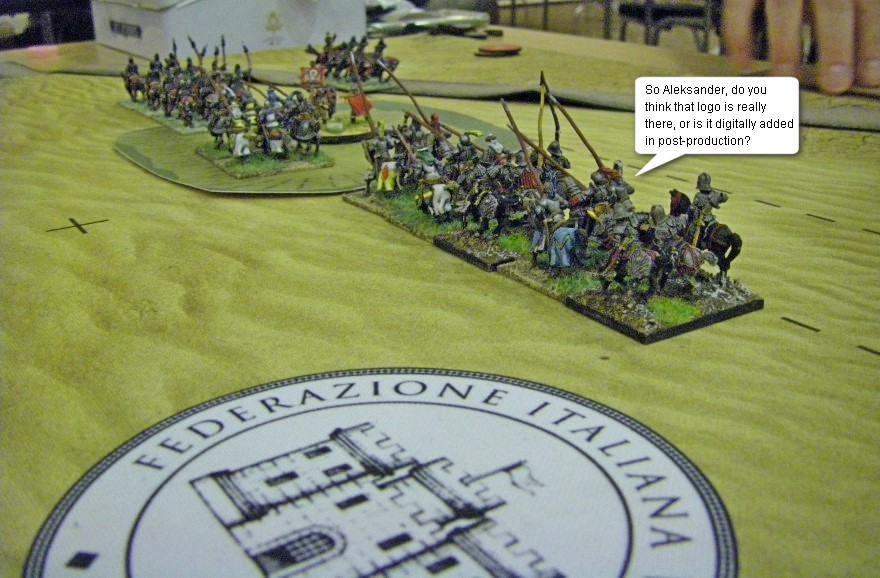 The Byzantines were having none of this outflanking nonsense, and as-one turned to their own flanks and formed up in a deep column to march to the edge of the world, all the better to fight the Arabs they expected to find there.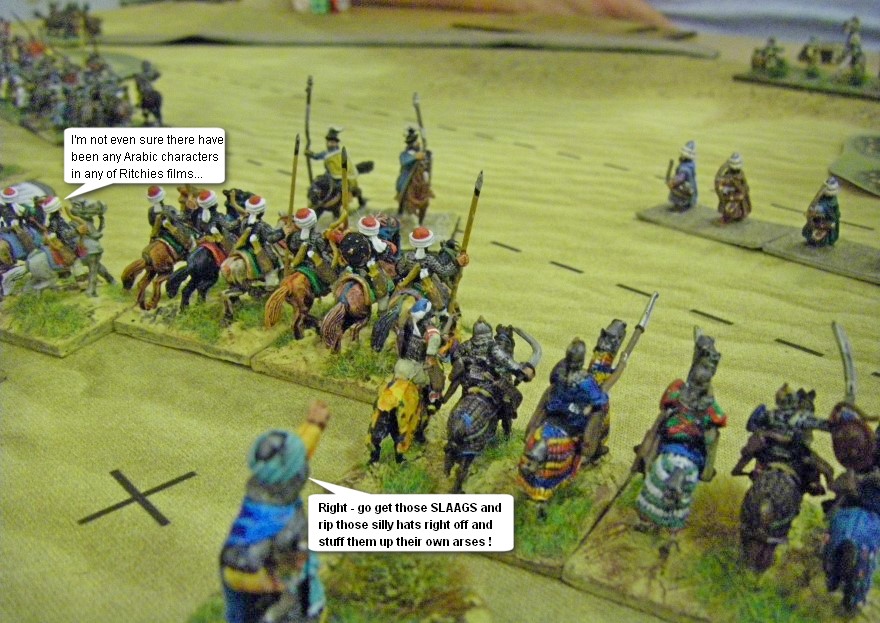 Unfortunately for Team Byzantium, this left a stonking great hole in the middle and left hand side of their army, which Turkic horsemen gleefully charged into.
Only a half-hearted rearguard of pseudo-Albanian skirmishing horsemen and whatever set of cheap nonsense was hiding in the plantation on the Byzantine base edge was left behind to mop up and slow down the cavalcade of Arabian 4-legged aggression
And some LI. Who honestly could have been Ottomans, or could even have been refugees from Lord of the Rings - god only knows.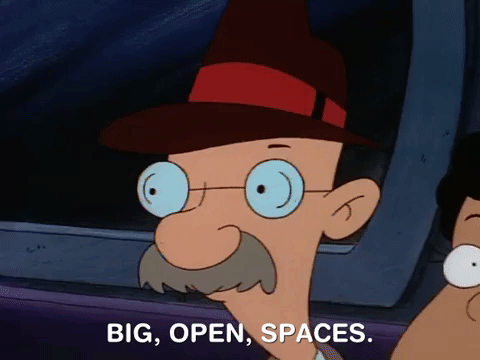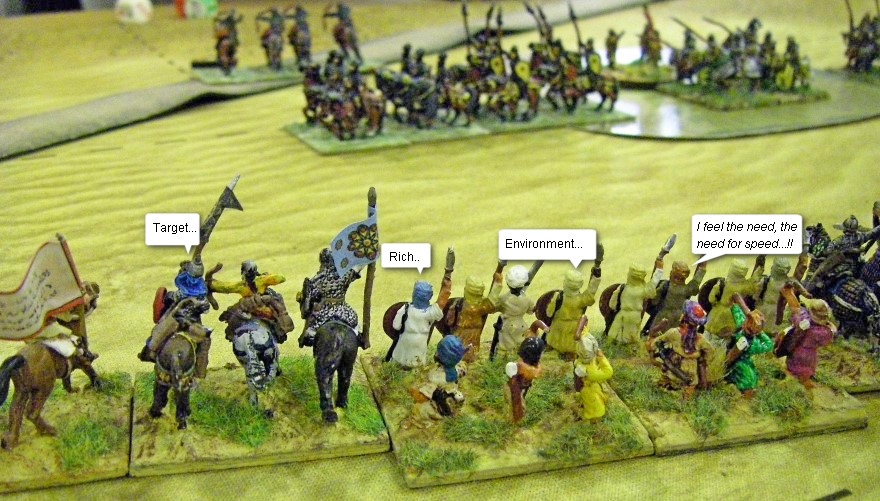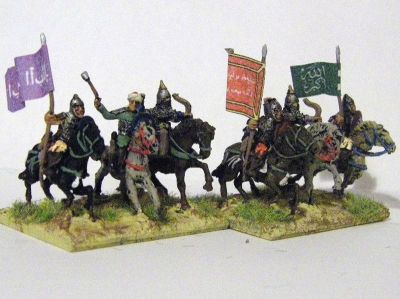 As the Byzantine/Serbian choo-choo train came a puff'in over the hill, it found itself (or more importantly, its theoretically LH-bullying Medium Cavalry Component) in range of the basically useless except in the right context A'Bid Al'Shira Infantry combo.
Arrows notched, locked and loaded chaps, locked and loaded.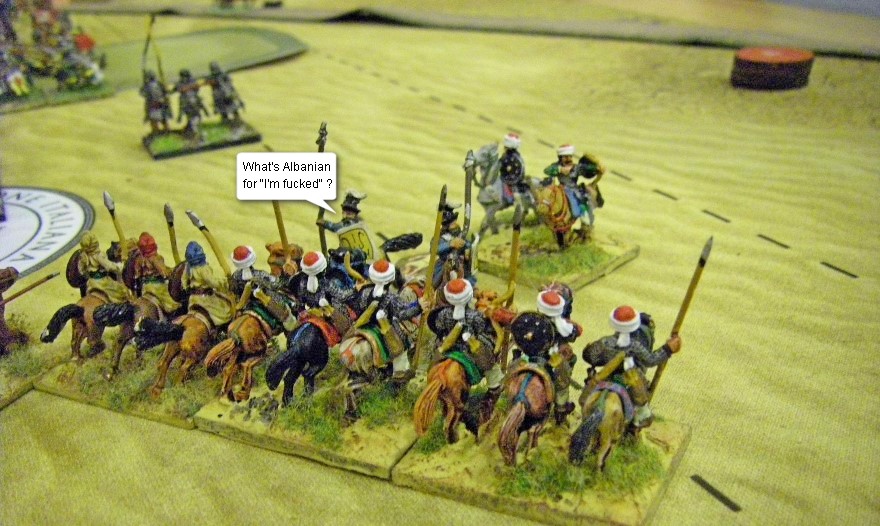 The Pseudo-Albanians had been left too far from their own commander after his precipitous evacuation to the Byzantine left wing, and found themselves surrounded and mugged in short order
This was the sort of utterly unfair battle the Khurasanians had dreamed of, and they took full advantage of the gifted opportunity immediately and brutally to plough into the enticing array of mouth-watering targets presented before them like sticky date-based sweets presented on an ornate silver platter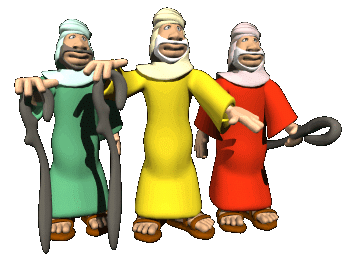 I can see this working out - just relax Colin!
L'Art de la Guerre hint - To be honest, this Albanian-style LH unit was simply forgotten by my opponent as he spent all his pips getting his main body of troops off to his left to counter my flank-weighted attack, but whether it was by this quite literal failure of command and control (in forgetting they existed), or the rules-determined excessive distance from their commander (requiring double pips to move) the effect was the same - they got left behind without orders and were picked off by the enemy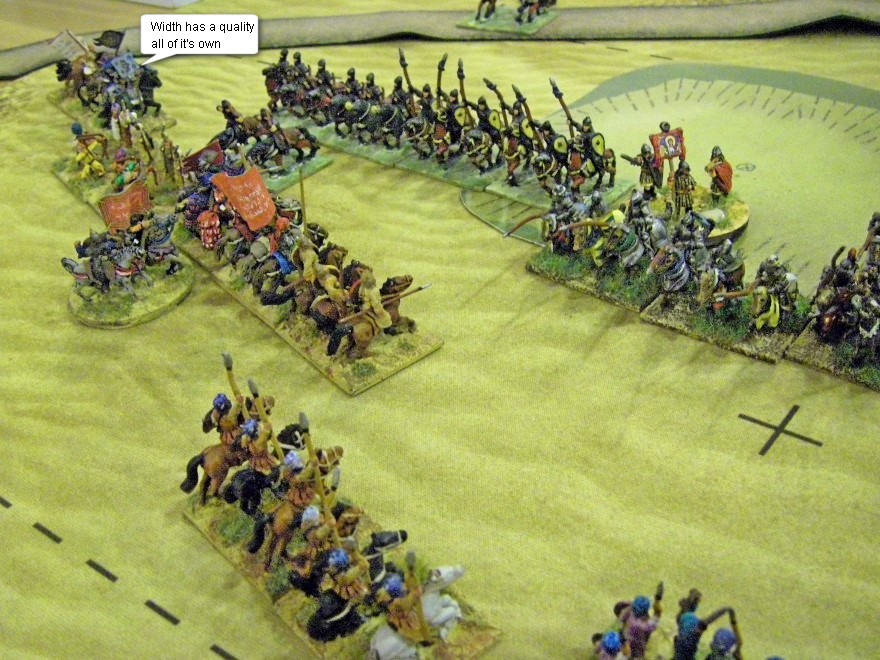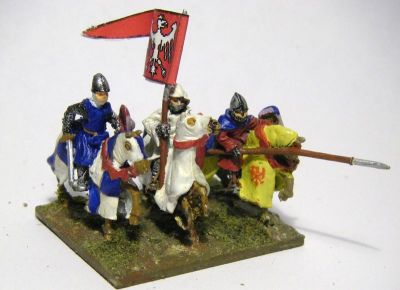 The Khurasanians had closed in on the flank-bound Byzantines, and as a result the men from Constantinople had been forced to turn and respond or risk being hit in the flank.
The big news was that they were still some way short of making it to the edge of the table when this enforced formation change happened, leaving the Khurasani contingent masters of the extremes of the left flank, in prime overlap and roll-up position should the Byzantines move forward to the attack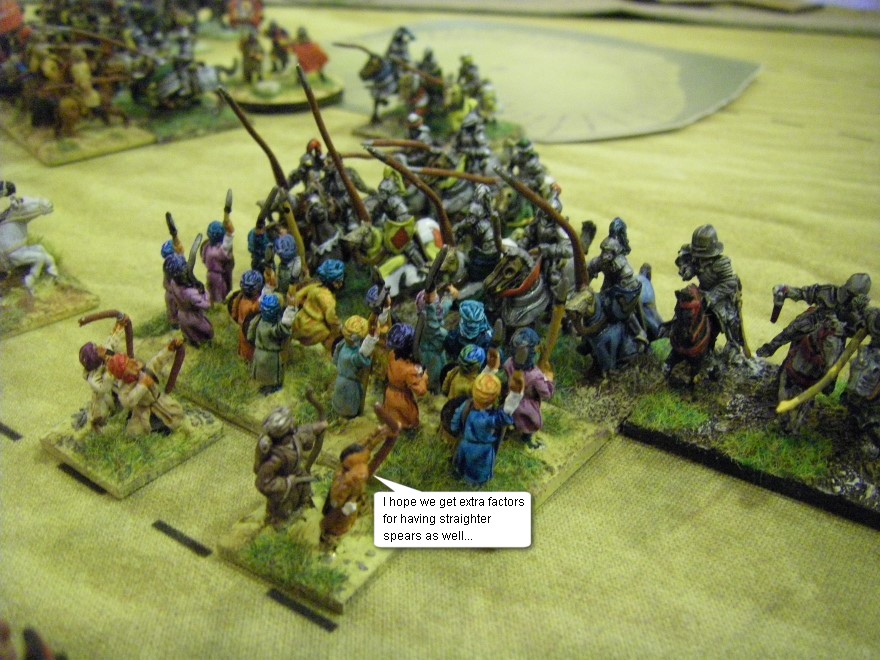 The Serbian Knights clearly had a hot date in Rome with an Italian ladyfriend that night, and careened forward into whatever they could find.
Unfortunately for them, and much to their surprise when they worked out the factors, in the middle of the pitch this was a block of Infantry Supported Spearmen
L'Art de la Guerre hint - Knights are "1" factor down against Heavy Spearmen at impact - the Knights own Impact is cancelled (which a surprising number of people forget) and the Spears get a +1 for receiving a mounted charge.
The clever stuff is in the post-dieroll bits though - even if the Serbian Knights end up winning (from 2:1 down) after adding in die rolls, the Spears can count another +1 for Rear Support, meaning the Knights need to win by 3 or more on the dice to actually beat the spearmen in the first round of melee.
And even if they do that, the Spears Rear Support cancels Furious Charge too, so it's amost impossible for the Knights to do more than 1 hit at Impact. Not quite the peasant-skittling exercise they were expecting!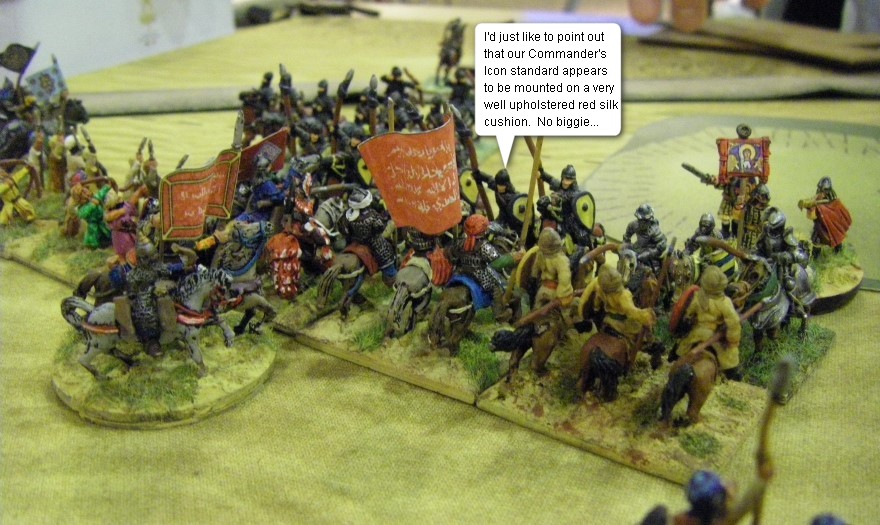 On the extreme edges of Civilization and the Italian Wargames Federation Playing Mat the clash was much more even, with lancers, knights and Ghulam cavalry vying for supremacy
All the while this was going on, the Khurasanian commander counted his excess units on the end of the line and smiled somewhat maniacally to himself
What's Going on Here Then?
This combat sequence could have come a little later ideally, but I still have moved much further to the flank than the Byzantines and that gives me several free infantry mixed shooting and mounted shooting units to attack their weaker MCv and LH outriders, and roll up their line.
As long as the combat troops going toe to toe with the Byzantine attack don't fold quickly then that maniacall grin looks already enough to carry me to the end of the game from here
If my other wing can drive through the seemingly limited resistance in the centre and capture the enemy baggage, even better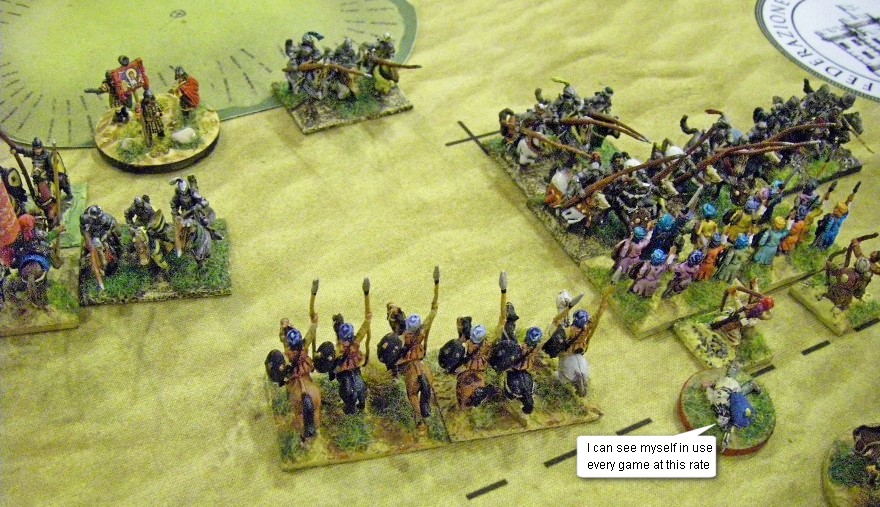 The Byzantine's highly dangerous Serbian Knights had by now been well-separated into their constituent units, but unfortunately it seemed that those same isolated units were more than capable of beating up on any Arabs they might find.
The Khurasani plan to split them up and defeat them piecemeal by overrunning their right flank needed a little more work on the last two elements to be really effective at this point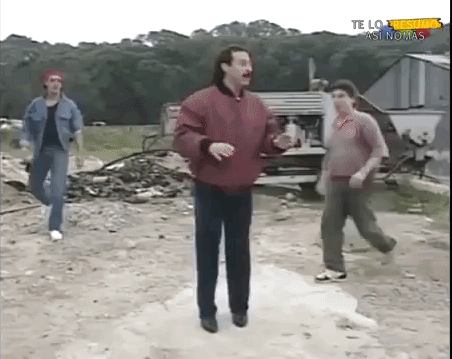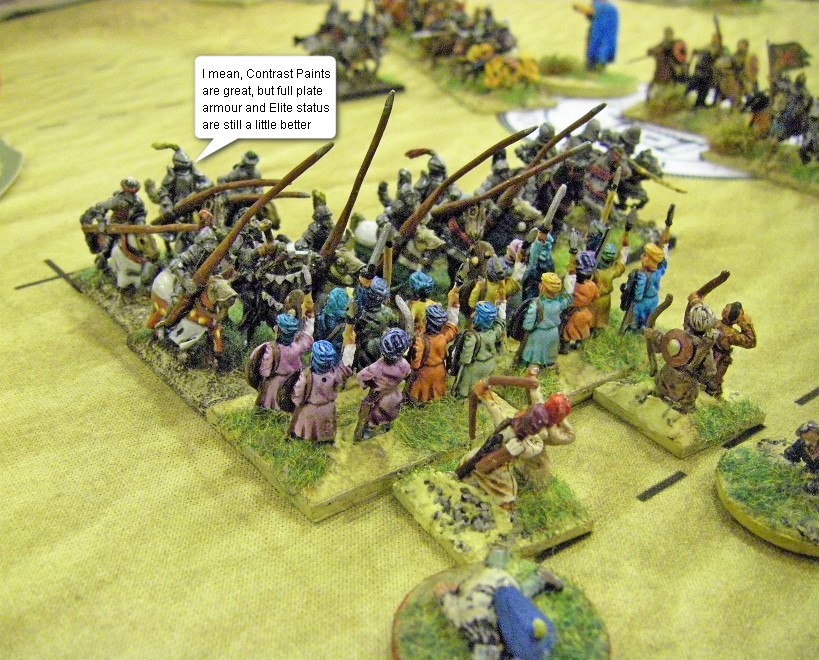 The Ababized peasant spearmen in particular felt that they were getting the rough end of their Bosporus-spanning opponents stick, as they laboured under an assault from not one but FOUR enemy knights, including the Serbian allied commander !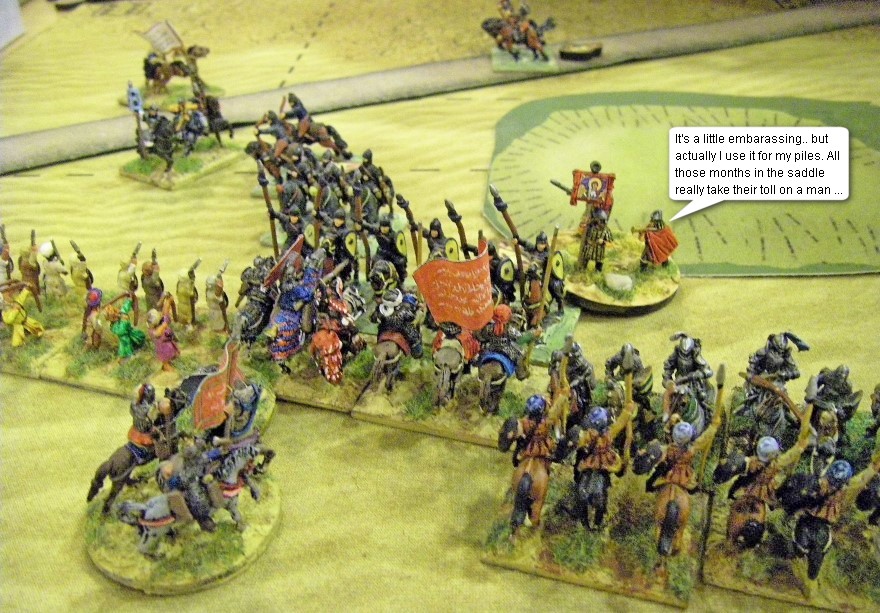 The Khurasanian cavalry were not putting up much of a fight, or at least not as much of one as their commander had hoped.
The allied Abbasid Heavy Cavalry Lancers were enmeshed in a straight-up fight against their Byzantine equivalents, and a shortage of other decent troops had left a hole in the plan which only Mediocre Lancers were available to fill.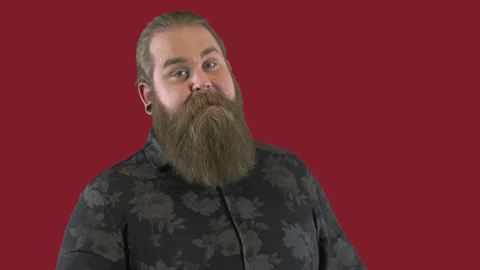 That whole flank-roll-up thing had better start happening quite soon or this plan could go badly off the rails in some style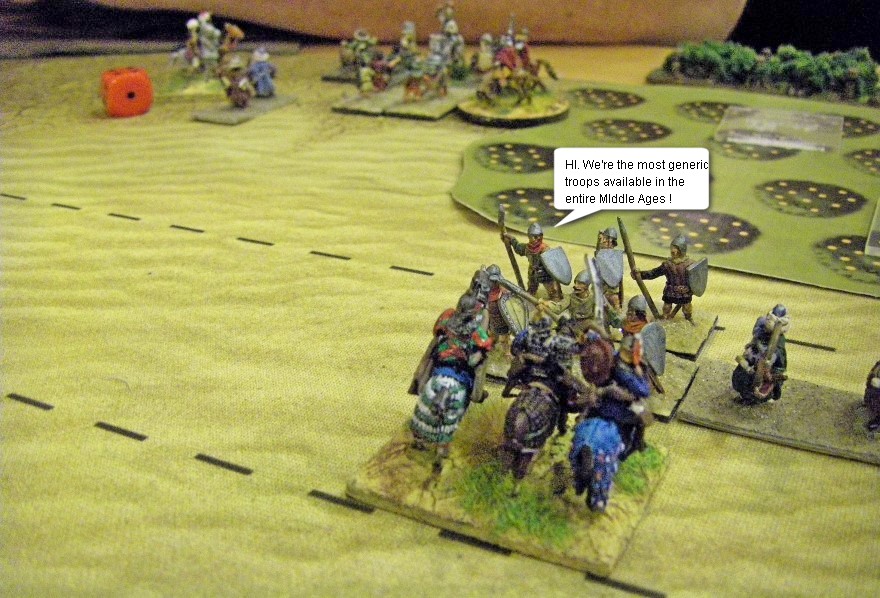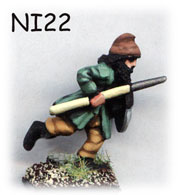 Elsewhere on the table, probing moves from unoccupied Khurasanian Ghulams had provoked an angry reaction from a hidden pair of Elite Swordsmen units, who came storming out of the vegetation to give the Arab horse archers a piece of their minds.
The Noble cavalry looked on in puzzlement at why any sort of Medium Infantry would come out of cover to harass them, and also why so many players seem even now, many years into the ADLG Era, reluctant to glue their single-based DBx figures together onto proper 40x40 ADLG bases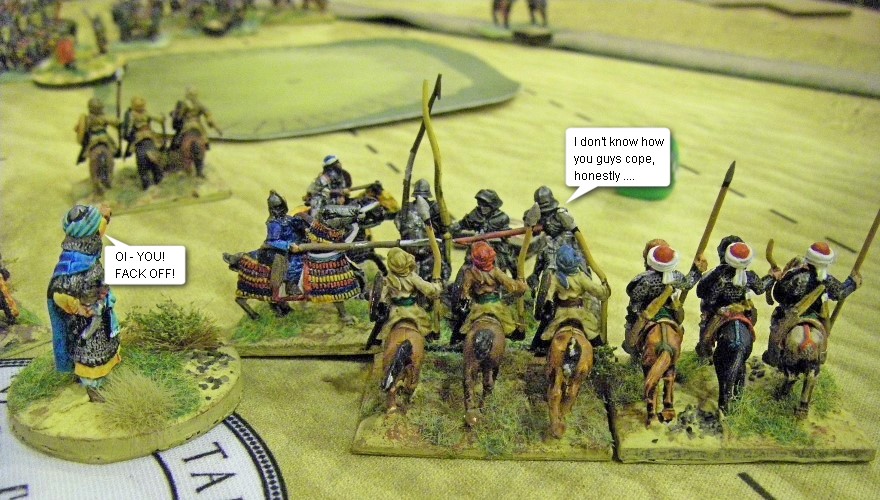 Nearby, on the open half of the table, lone Serbian allied knights were now starting to realise the futility of charging wildly across an open plain festooned with followers of the Prophet of all flavours.
Surrounded, tempted into rash charges, and painfully clattered into from all sides the Knights day was drawing to a close.
The Khurasanian army was now hitting it's stride and its targets all over the tabletop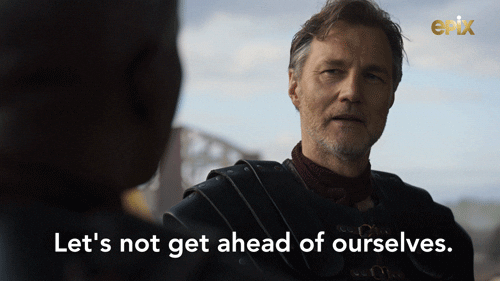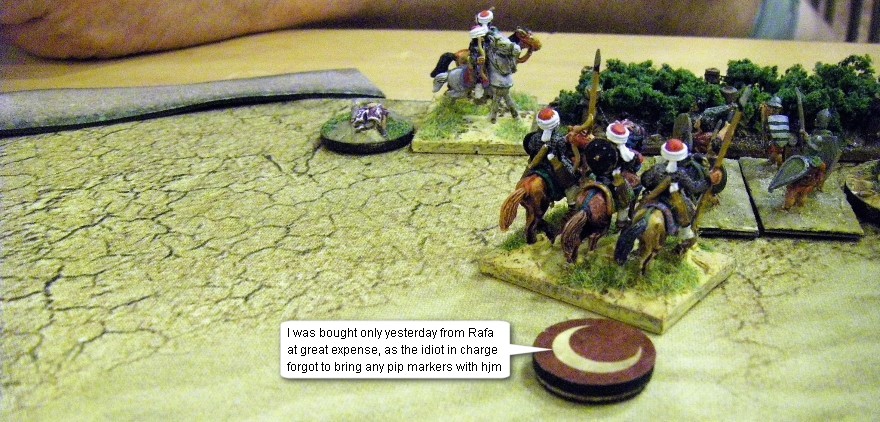 With space now only being the Final Frontier for anyone riding a Persian-bred stallion, the Byzantines were powerless to stop their camp being looted by Turkic Mercenaries in the Khurasani army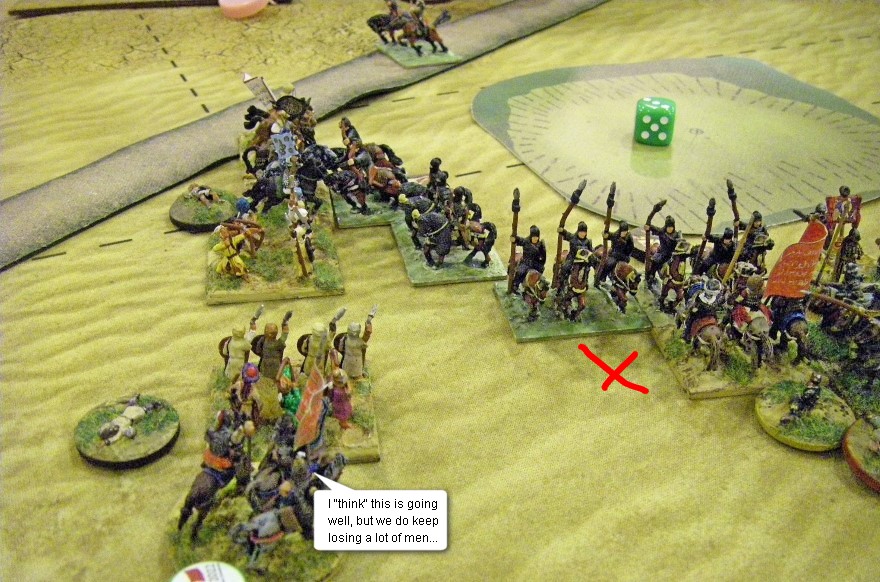 The Khurasani's had also by now finally started to get some serious combat power and weight of numbers into a coherent flank attack on the end of the Byzantine line
Getting into the Medium Horse Archers in the Byzantine outrider corps seemed like it was putting the forces of Khorasan on a road to success
The Byzantine lancers looked on in some trepidation as they realised that their fate now lay out of their hands, and in the ability of the Medium Cavalry Shooters to hold off the forces of Islam a little longer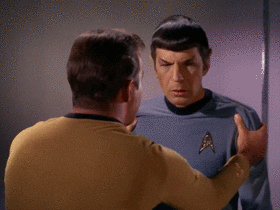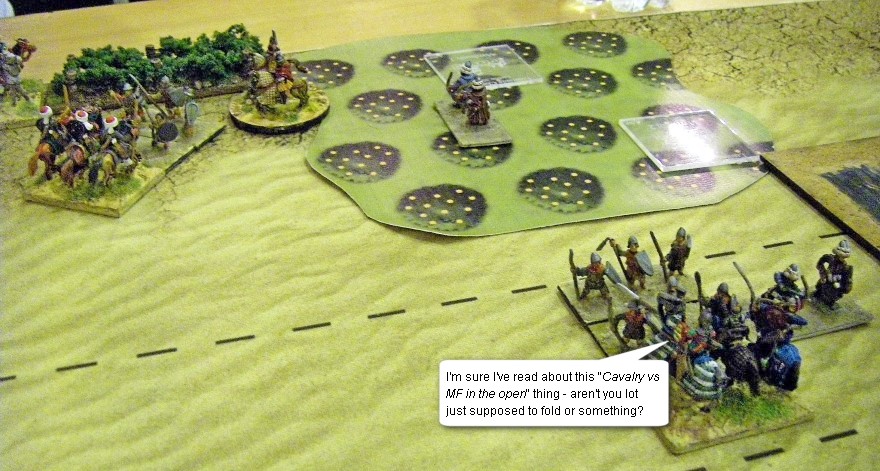 The end game was now in sight, and the two sides both started grasping at combats for different reasons.
Khurasani forces wanted to tip the enemy over the edge before time ran out, and the Byzantines were conflicted between hanging on for a draw and maximising enemy casualties in case of a defeat.
What's Going on Here Then?
The clock is ticking down quickly by now, and so I was keen to crack through my moves as quickly as possible to try and get in another turn (or event two) to make further inroads into the Byzantine break point
Being the defender I would - in this event - get to have a "free hit" final turn where I could choose my attacks without fear of reply, and this would happen just as long as the Attacker had merely started one of their turns when the whistle blew, so this was very much what I was now angling for.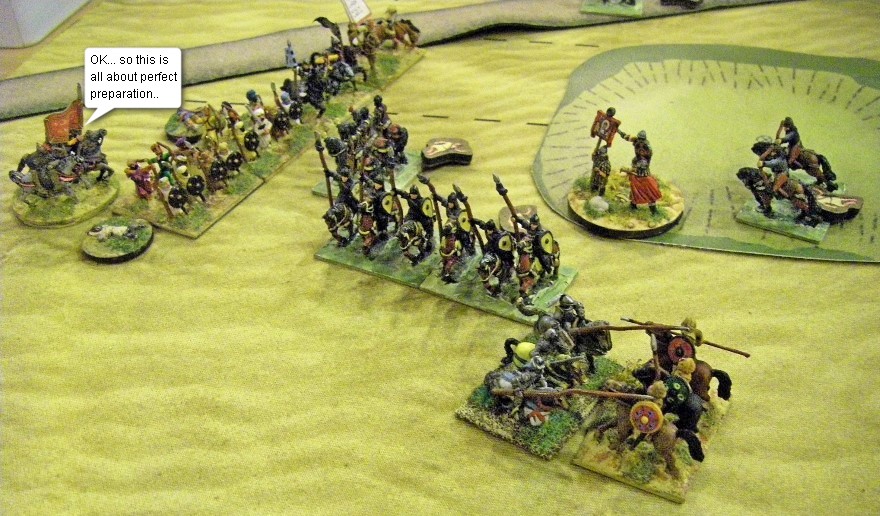 The troops in the Abbasid allied command who had been tasked with holding up the Byzantino-Serbian advance had now been swept away, but the rest of that contingent was perfectly poised to fall upon the right flank of the enemy in a sort of textbook middle eastern way which had been extant across the region since the days of the Assyrians
The Byzantines were short on men, but high in tempting targets for flank charges from Arabized cavalry (and even infantry) at this stage in the game, and were tottering rather close to defeat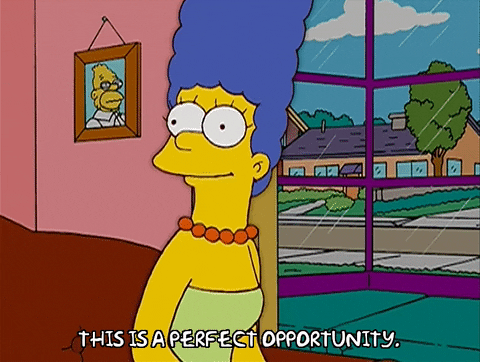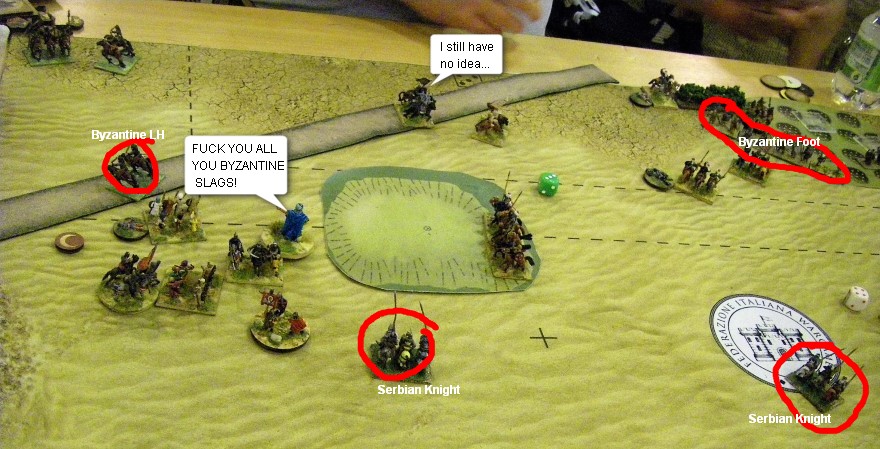 The Abbasids exploded in a flurry of controlled flank-tastic aggression, meeting yet more Khurasani troops coming in hot and hard from the opposite flank to together instantly vaporise the shell-shocked Byzantines in a thunderclap of metaphor-laden combat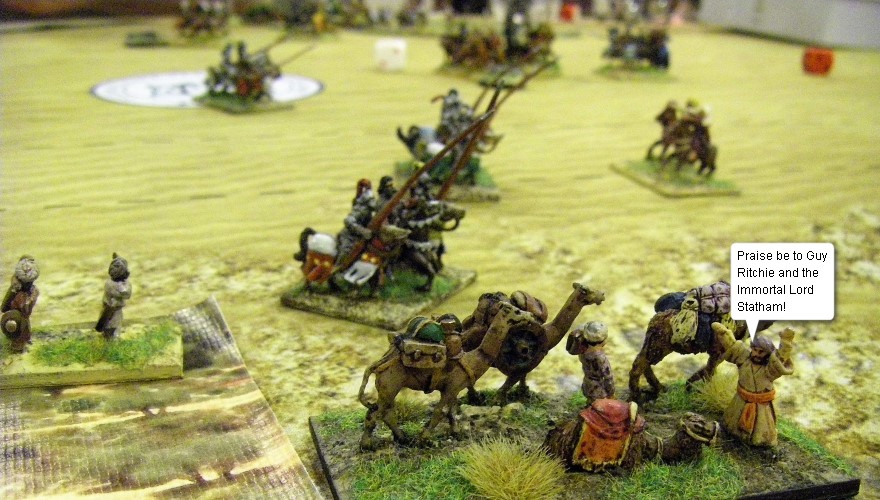 The Byzantines had lost, with their Serbian allies either surrounded and unhorsed or roaming the desert fruitlessly looking for loot and salvation but coming up just short in both as the game ended in a Khurasani narrow win right at the death!
Click here for the report of the next game in this competition, or read on for the post match summaries from the Generals involved, as well as another episode of legendary expert analysis from Hannibal
Post Match Summary from the Khurasanian Commander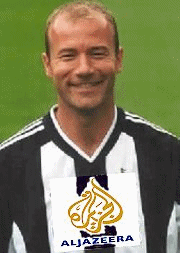 Ah have been wannin som monkey's blood on me cornet, ahn wif all of tha death and desruction like, a win heer is like its been squirted reet proper like ahl over me Mr Whippy ahnd I is 10 yeahs old agin doown tha chippy.
Ah is now reet up a height, man, the bairns is still hacky with clarts but ah is seein' stars and there is noay Mick Hucknall here at steel me chips so ah think that this win is weel deserved like, and weel overdue too.
Ah have proved thaht this mongol-style version of me Kawasaki-Khurasani army is a reet monster fowah a lot of opponents, ahnd ah shall hope to take it further up that table in the final third of that season like than Saint Keggy Keegan ever did himself like
Get up the dancers, man, ahnd call oot Woah Jackie - it's time for bed, ahnd we will have anotha geem in that morning leek
---
Hannibal's Post Match Analysis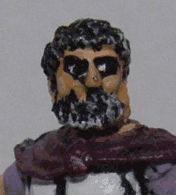 You idolatrous daughter of a carnival of jackanapes, this game was far too close for comfort and your army of supposed pace and speed was caught in frontal combat against the enemys best troops too many times when you were supposed to be avoiding them
The command dice were of course not as bad as Game 1, but still the idea of having 3 equal sized commands and giving them all Competent Commanders is exposed as total fallacy yet again when a Brilliant/Brilliant/Ordinary combo would have done so, oh so much better you heretic villainous nincompoop
You are naught but a goatish measly peon, not fit to muck out the stables of your elephant corps, never mind think you are good enough to win anything without their help with this I cant Believe Its Not Ottoman list
You came very, very close to defeat and only a cut-throat dirt-eating nerdowell could decide that this was a victory worthy of celebrating - maybe someone will teach you some manners in the next game?
Click here for the report of the next game in this competition
You may also like....
Game 1 Khurasanian vs Catalan Company
Game 2 Khurasanian vs Classical Indian
Game 3 Khurasanian vs 100YW English
Game 4 Khurasanian vs Later Byzantine
Game 5 Khurasanian vs Rajput Hindu Indian
Game 6 Khurasanian vs Catalan Company
View My Stats for My Match Reports Pages